46+ Photoshop Presentation Mockup PSD Free & Premium Templates For Designer – To use any of these PSD Mockups, you need Adobe Photoshop 

. The presentation is a critical element to impress your client and turn the tide on your way to seal the deal. Whatever the project is, starting from Brand identity items, logo, Website design, t-shirt to smartphones, etc. the presentation of your artwork is the ultimate key factor that reflects your professionalism and dedication to work, which influences your client great deal to take the informed decision. Upon the client's request, when we present your design idea through mockup, we tend to choose the most radiant and unique design that perfectly fulfills our client's demand. Presentation of design in the form of Free mockup templates are the best way to showcase your design idea with a professional look and even it great to have in your portfolio.

A perfect Presentation mockup lets you showcase your design idea from different angles and perspectives, which roughly reflects as more like a real product than a mare mockup. To help achieve your goal to impress your client, we have rounded up some of the best Free and Premium Presentation design templates from the web, which you can add to your design portfolio to present in your next business project. We would also request you to keep in mind that we have added different types of presentation templates here, starting from Branding, showcasing, curating, and packaging from different perspectives and angles that perfectly reflect the design idea. All files are in high-resolution, fully customizable through Smart objects, and have multiple layers in Photoshop PSD File.
Also, Check
UNLIMITED DOWNLOADS: 500,000+ Product Mockups & Design Assets
You can get your mockup customized by us at Fiverr.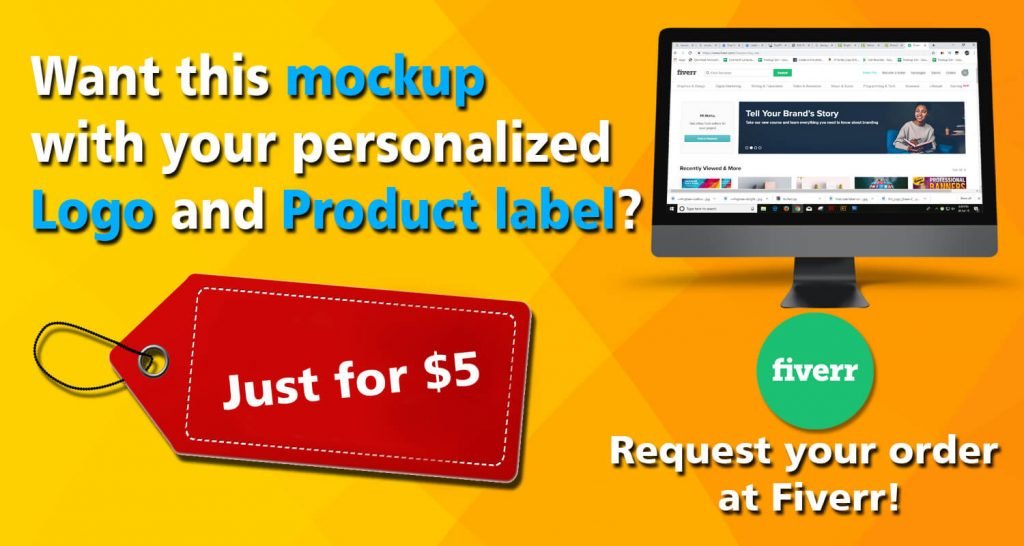 _______________________________________________________________________
Mockupden Exclusive Free Presentation Mockup PSD Files for our Visitors:

Updated New Inclusion on 16/06/2021
#1 Design Presentation Mockup PSD
This bundle of design presentation mockups for your website could be the ultimate package you need. It has every element in it, which would perfectly serve your purpose to present the website design idea in front of your client. All the mock files are in the high-resolution of 3840×2160 Pixel with 300 DPI, and there are 8 Designs with a changeable background.
#2 Ideal Presentation Mockup PSD
This pack is ideal for presentations of any product or any brand for maximum visualization. There are editable smart layers so you can easily Place your art with Smart Objects. Files come in High resolution 3200×2130 px at 300 DPI. All objects are separated from the background so you can modify anything without impacting the background.
#3 Lid Box Presentation Mockup PSD

This Free Lid Square Box Mockup PSD is ideal for packaging design project presentations. This mockup shows 3 Customizable Packaging Boxes from a frontal view along with three backgrounds supporting a design that could quickly be deleted from smart layers as all the elements are fully organized separately using smart objects. Background color, design, picture, logo, product description, along with light effects, can be adjusted through smart layers. Do include this sophisticated free Box mockup in your portfolio and use it in the presentation for great exposure.
#4 Device Presentation Mockup PSD
Looking for a darkly themed presentation design idea? We are quite sure this is what you have been looking for. This dark-themed mockup is print-ready for instant presentation. All 3 PSD's are in high-resolution with customizable, organized smart layers. Smart Object stands at 750×1334 pixels at 300 DPI. Use Photoshop CS or higher to edit Image 3600×3000 PX.
#5 Photo realistic Presentation Kit PSD
This presentation kit bundle is my personal favorite cause it has 570+ mockups in 114 scenes starting from iPad Pro 10 and 12-inch Mockups, Google Pixel 2 Mockups, iPhone X Mockups, iPhone 8 Mockups, Microsoft Surface Studio Mockups, iMac Pro, iMac, and Stylized iMac, MacBook Pro and MacBook Mockups, Samsung Galaxy S3 Mockups to iPhone 2007 Mockup. What else do you need to add to your portfolio? This fantastic mockup set is created solely keeping in mind for a better presentation of your design work.
In each scene, there are four beautiful styles. You can use the original color or can switch to black matte, white matte, or any other changeable color according to your choice.
Extra Features:
Orthographic renders for easy duplication that you can move and create unique compositions.
Changeable background
Huge resolution 6000 x 4500 px.
All layers are separated.
#6 Gift Box Presentation Mockup
This picture is showcasing a Gift Box Mockup with a ribbon tie on top of it. The box is laying on a black mat on the floor. The color of the mat, including every other part of the mockup starting from background, shadows, colors, and even the red ribbon tie placed on the box, is changeable using organized smart objects. You can remove the ribbon tie or change the position or color as per your liking. Smart object size stands at 3.5×3.5 inches.
#7 Bottle Presentation PSD Templates

Are you looking for a mockup design idea to present your juice Bottle, smoothie, or milk-based product designs in front of your customer? Take a look at this free three combo juice bottle mockup, which features 3 juice drink bottle place on the floor. All three-bottle has a different design on them along with product name and design style. You can choose that blends perfectly with your design idea and remove the other two, or you can use all. Take the help of layered smart objects to customize anything.
#8 Web Presentation PSD Mockup
I personally used this Web Presentation MockUp in one of my projects and was more than satisfied. This simple yet useful website mockup has 5 PSD files in the pack, each of them has 3000X2000 Pixel Dimension. High-resolution pictures stand at 300 DPI in the layered PSD file. Background color can be changed easily using the smart object.
#9 Application Presentation PSD Mockup

The play store is brimming with new apps every day. Mobile use has been increased primarily due to the reason that Apps and apps are quite profitable. So the demand for apps are always there, and along comes the presentation idea of apps. So having some cool app presentation can get you some smart work. Please look at this mockup, which is showcasing a mobile with an app presentation on it. A fully customizable PSD file is ready for a printout. Check some of the features of this mockup:
Isometric application presentation kit
12 app screens mockups
4 actions
8 iPad and iPhone mockups
Black and White version
#10 Paper Bag Presentation Design PSD template

Paper bag design is always in demand, and we have already made a list for 20+ High-Quality Free & Premium Box Packaging Mockup for you to get some of the latest Bag design. In this mockup, a simple paper bag is displayed, which is front faced. A fully editable free PSD downloadable file is made in high resolution.
#11 Sweat Shirt And Hoodie Presentation PSD
Who does not love to wear Hoodie? Yeah, everyone does, and that is why Hoodie is always on-trend. This mockup of 3 hanging hoodies will let you elegantly present your design idea. Through the smart layer, you can easily insert your design in any layers you like, along with background color alteration. There are 15 PSD high-resolution files at 300DPI.
#12 Transparent Bag Presentation Template in PSD
#13 Perspective Presentation PSD
This Free Classic Stationery Mock-up Scene Builder could be a perfect presentation of your stationery design idea. This mockup is displaying multiple stationary objects from the top view covering almost all of them.
#14 App Screen Presentation Mockup PSD
With thousands of new apps adding to the Playstore every month creates a massive demand for App design. This App screen presentation may help you to showcase your app design idea quite convincingly. This mockup shows the App interface in different presentation outlook, starting from the front page to other inner pages of the app. High-quality pictures with complete edit option is ready for print out just by changing name and logo.
#15 iPhone App Screen Presentation Mockup PSD
We have added another iPhone app screen presentation in this post to give you more choices to add to your portfolio. This mockup is showcasing an iPhone with an app presentation in it. Simple yet great to have.
#16 Z Fold Flyer Mockup PSD Presentation
#17 Macbook Presentation Mockup PSD
#18 Coffee Cup Presentation Mockup PSD
We have made a separate post on 40+Creative Free PSD Coffee Mug Mockups, where we have added all new Free Coffee Mug PSD Mockups. But in this mockup, it displays a coffee cup placed on a coffee plate with a spoon that is surrounded by two business cards and a couple of cookies. Generous to present your design idea.
#19 Realistic Web Presentation Mockup
There are different kind of websites, so the demand for website design varies quite a lot. Having a unique and attractive web design presentation idea may get you some great work opportunities. This beautiful web presentation is fully customizable with CS 4 and above. Smart objects are perfectly leveled for easy alteration. Feel free to get it and use it in your next project.
#20 Isometric Website Design PSD
#21 Impressive Identity Presentation Mockup
Well, this package presentation of identity mockup is absolutely free to download.
#22 Awesome Logo Design Mockup PSD Presentation
#23 Landing Page Presentation Mockup PSD

#24 Brand Identity Presentation Mockup PSD

#25 Best Logo Presentation Mockup
#26 Corporate Brand Identity Presentation PSD

#27 3D Web Presentation Mockup PSD
#28 Isometric Design Stationery Presentation PSD Template
#29 Dark Background Presentation PSD
#30 Plant Pot Free Presentation Template

#31 Brand & Identity Presentation Mockup PSD

#32 Summer Party Flyer Presentation Mockup PSD
#33 Awesome Door Sign Collection Presentation Mockup PSD

#34 Element Branding Presentation Mockup
#35 Laptop and Identity Presentation Mockup
#36 Door Sign Presentation Mockup

#38 Business Card and Flower Presentation Mockup
#39 Sketch Book Presentation Design Idea

#40 Landscape View App Presentation Template in PSD




#41 Photo realistic

 Logo Presentation Template




#42 Macbook Presentation PSD Design




#43 Book Cover Presentation Template




#44 Shattered Presentation Mockup
#45 10 Presentation Mockups
#46 Splintered Presentation Mockup