Menu Card Mockup | 50+ New Trendy Menu Card PSD Template 2020:  A menu card is a sheet of paper that features the food items and the prices offered by the restaurants or any other food establishment to the customers. It is generally kept in the form of paper on the restaurant's table or sometimes as a poster or digital monitor kept outside of the restaurants. It is the first thing that customers are looking for before ordering the food, so making it attractive and suitable is essential in the restaurant industry. In this mockup compilation, we are providing a variety of menu cards for your presentation need.
We have compiled some of the best simple and clean menu mockup and colorful and electrifying menu mockup for you to select according to your customer's demands and the services you are providing. All the mockups are handpicked to attract customers. A better part of the listed mockups are in PSD format so you can easily modify them with the help of Adobe Photoshop. Place your details on your selected card, or we can do it for you. Send request us at Fiverr.
Also, Check – 
UNLIMITED DOWNLOADS: 500,000+ Product Mockups & Design Assets
We also customize various mockups at Fiverr. If you want to get any of your designs to personalize as per your wish, then you can freely text.
______________________________________________________________________
Mockupden Exclusive Free Menu Card Mockup PSD Files for our Visitors:

Updated New Inclusion on 10/06/2021
Free Wedding Menu Card Mockup PSD Template
Free Restaurant Menu Card Mockup PSD Template
Free Coffee Shop Menu Card Mockup PSD Template
Free Cafe menu mockup PSD Template
Free Black Menu Card Mockup Design | PSD Template
#1 Chalkboard Restaurant Menu Mock-up
If you would like to bring the school's old memories, use this chalkboard restaurant menu mockup to grab the attention. It features a rectangle restaurant menu placed vertically in front of a restaurant to give information about them. This is a separated layered mockup available in PSD format that comes with a dimension of 3000 × 2000 PX at 300 dpi. You can download the mockup in 68 MB ZIP and customize your details using smart objects.
#2 Restaurant Menu PSD Mockup
Let's look at the fantastic menu card to showcase your design to your customers. Displaying a woman is looking at a menu card for ordering, and she gets amazed by the design and word formatting used in the menu. You can also surprise your clients with this menu card by merely adding a logo and the product you are supplying in just a few clicks using smart objects. In this mockup, a strawberry cake, an olive oil bottle, and a salt jar are placed on a restaurant table. This mockup is created in 6 PSD layered files assembled in the working area of 4000 x 2667 pixels at 200 dpi.
#3 Restaurant & Wooden Food Menu Card Tri-Fold Mockup
Download Now
#4 Food and Restaurant Menu Card Mockup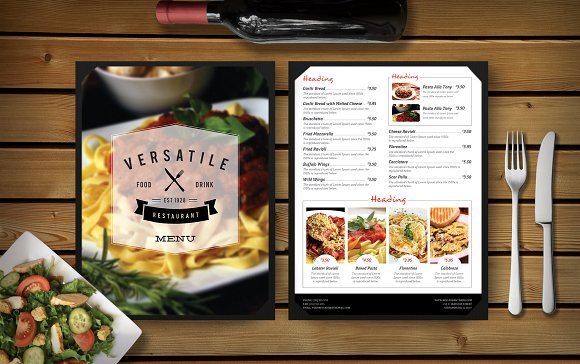 A photorealistic menu card for fast food restaurants is what our next offering in this compilation. We are supplying to create a professional and fashionable appearance to impress your customers or clients. The image displays the front and back of a menu card, a bowl of salad, a wine bottle, a knife, and a folk placed on a wooden table. The front page shows the restaurant's specialty, and other pages show the list of food items offered with name, price, and picture. The card is designed in such a way that makes the customers more hungry after seeing it and instantly order food of their likings. This a layered PDF file at the optimization of 300 dpi.
#5 Wedding Menu Template, Aurora
#6 Stationery / Branding Mock-Up
#7 Menu card Design for a Snack & Bar
Free Download
#8 Coffee Shop Menu Card Mock-Up
Free Download
#9 Bun Club Menu Card PSD Template Desing
Free Download
#10 Cafe Bi-Fold Menu Card PSD
Free Download
#11 Paper Table Juice Menu Card Template

Free Download
#12 Rossini Cafe Menu Card Template Design
#13 Fresh Fruit Juices Menu Card Design PSD
Free Download
#14 Millennium Restaurant Menu Mockup
Free Download
#15 Kagura Breakfast Fusion Menu Card PSD Design
Free Download
#16 Restaurant & Bar Menu Mockup
Purchase Now
#17 Bellissimo Modern Restaurant Menu Card Template in PSD
Purchase Now
#18 Versatile Restaurant Menu Card PSD customizable template
Purchase Now
#19 Clipboard Menu Card Design for Restaurant Branding
Purchase Now
#20 Classic Menu Card Branding PSD template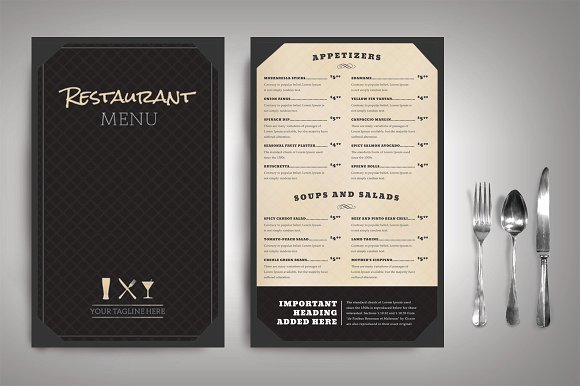 Purchase Now
#21 Food Menu Card PSD Design
Purchase Now
#22 Simple Menu Card PSD
Purchase Now
#23 Clean And Classic Menu Mockup
Purchase Now
#24 Restaurant Menu Card Mockup PSD
Download Now
#25 Realistic Menu Card Mockup
Purchase Now
#26 A4 Menu Card Mockup
Purchase Now
#26 Newspaper Style Food Menu Card
Purchase Now
#27 Classy Clipboard Menu Mockup
Purchase Now
#28 Elegant Food Menu Card
Purchase Now
#29 Street Food Truck Menu Card Mockup
Purchase Now
#30 Clip board Menu mockup with pizza design
#31 Rustic Menu Card Mockup
Purchase Now
#32 Fast Food Menu Card
Purchase Now
#33 Smart Menu Card Mockup
Download Free
#34 Chalkboard Menu Mockup with Juicy Watermelon
Download Free
#35 Menu Stand Mockups
Download Free
#36 Half Fold Menu Mock-up
Download Free
#37 Restaurant Menu Mock-Ups
Download Free
#38 Chef Menu Chalkboards Mock-Up
#39 Modern Western Food Menu Card
Purchase Now
#40 Stylish Menu Card Mockup
Download Free
#41 Restaurant menu

 

Free Mockup
#42 Bar And Grill menu Card Mockup
#43 Vintage christmas menu Card
#44 Royal Looking Menu Card Mockup
#45 Steak House Grill Menu Card
#46 Christmas Time Menu Card Mockup
#47 Cafe Menu Card Mockup
#48 Special offer of various Types Menu Mockup
#49 Coffee cafe menu Mockup
#50 Traditional Food Menu Mockup