3D Box Mockup | 31+ 3D Box PSD, Vector & AI Templates for Design Inspiration: Product packaging is one of the most crucial deciding factors when it comes to the product's brand recognition. A well-planned packaging can bring amazing result and help to establish a product brand in long run. In our packaging mockup series, we have already published a couple of mockup posts like 30+ Packet Packaging PSD Templates,  30+ Carton PSD Packaging Templates, 38+ Coffee Bag Mockup Free PSD Etc. and in this post, we have presented 31+ amazing 3D box mockup PSD, Vector & AI Templates. This creative list is diversified with different presentation style, background, theme and design which consists free as well as paid files.
3D style has its own design rendition which looks attractive and fits amazing with different presentations. Here we have carefully included 30+ 3D box design that has unique presentation styles and different background. Please go through the entire list which showcases versatile different 3D Box and blends them with your design idea.
Also check,
UNLIMITED DOWNLOADS: 500,000+ Product Mockups & Design Assets
If you are looking to personalize any mockup design, then you can contact us at Fiverr were we can help you out.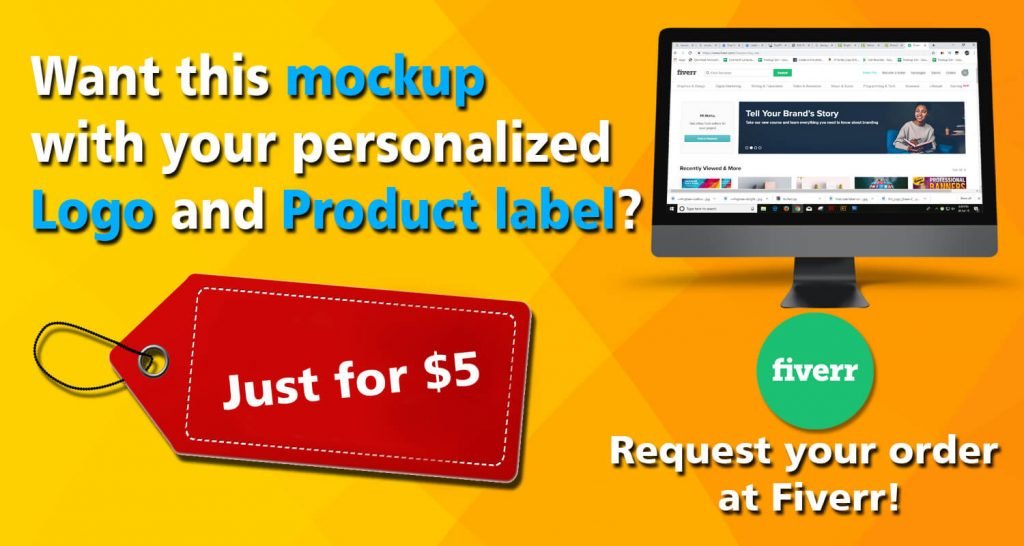 _______________________________________________________________________
Mockupden Exclusive Free 3D Box Mockup PSD Files for our Visitors:

Updated New Inclusion on 27/01/2021
Free Blank Box Mockup PSD Template: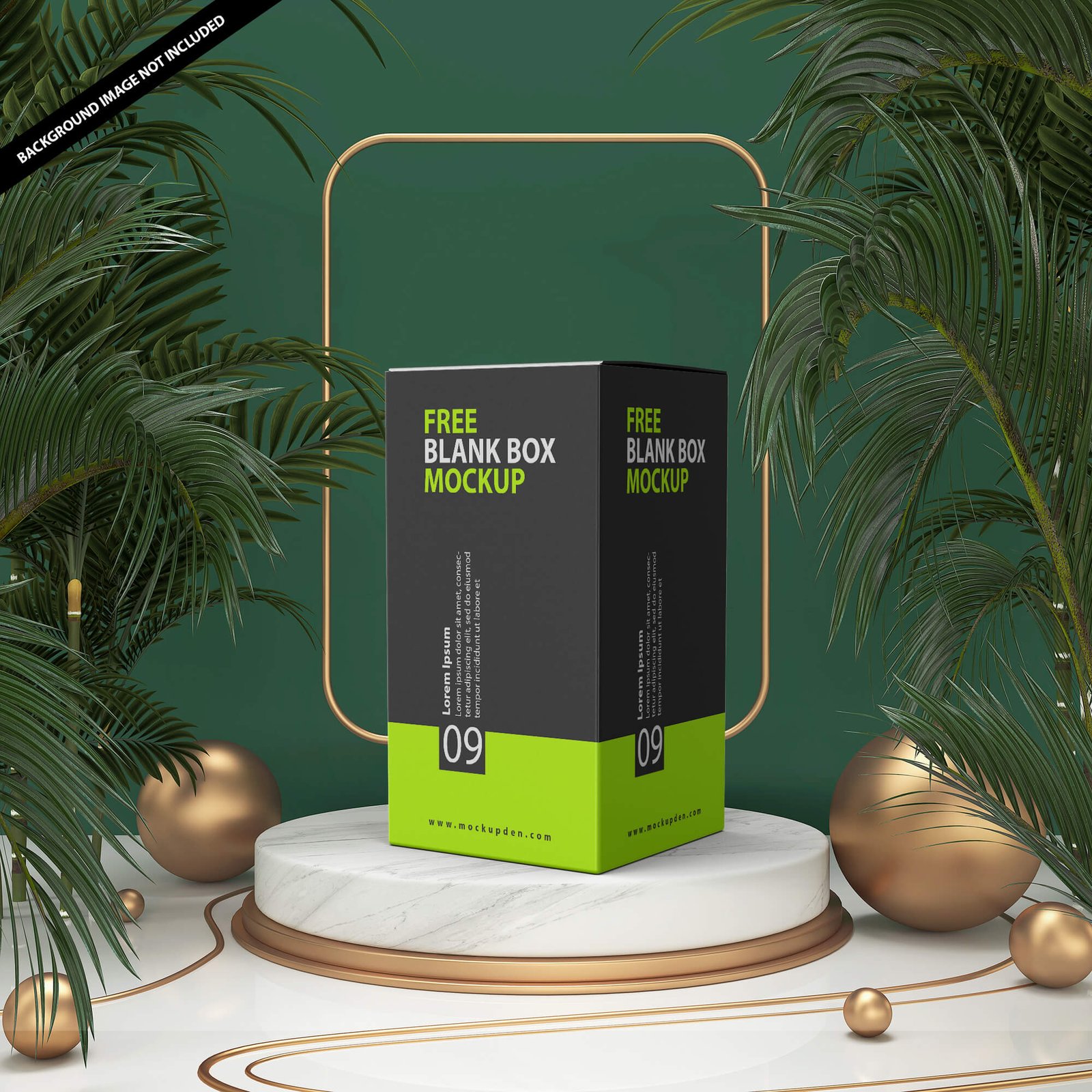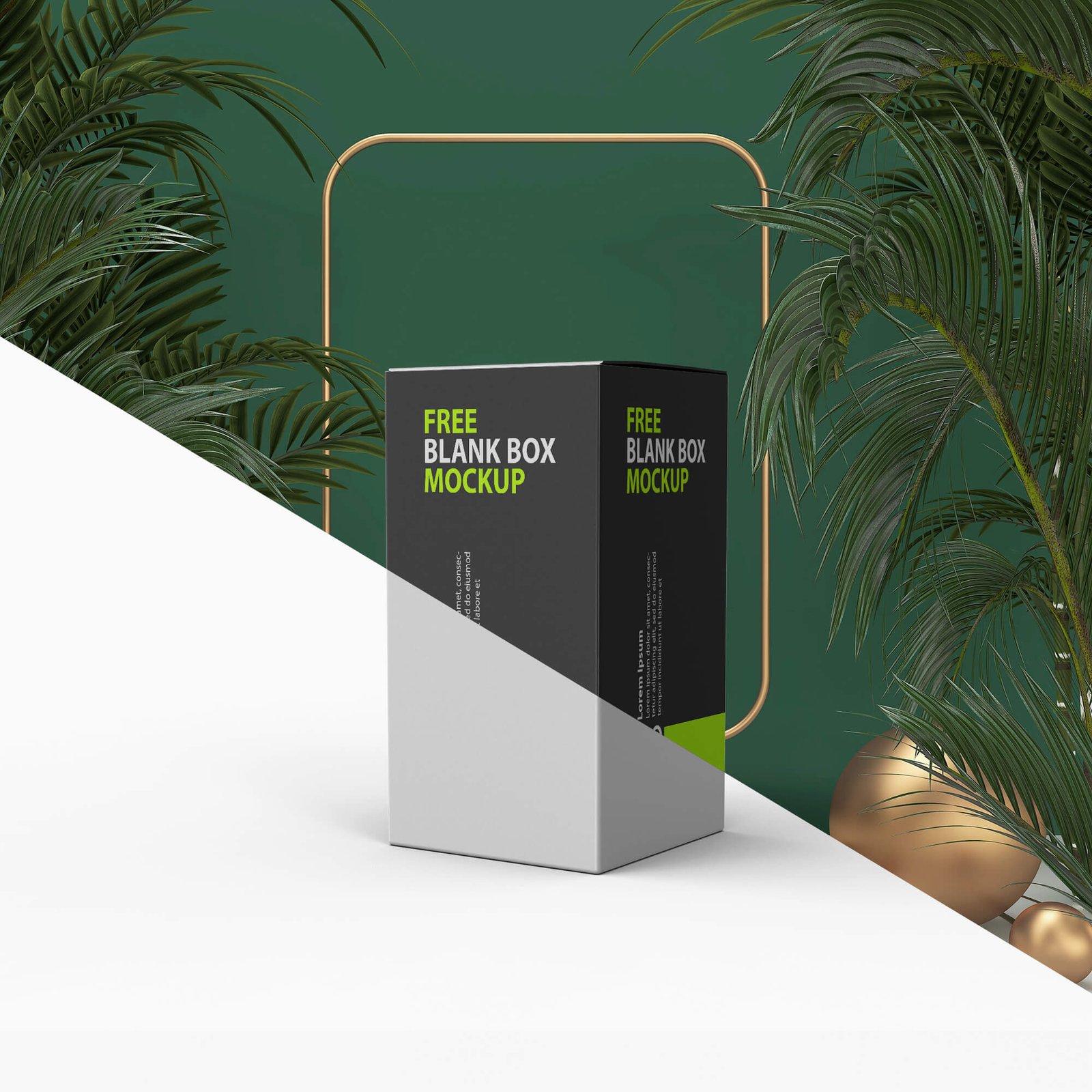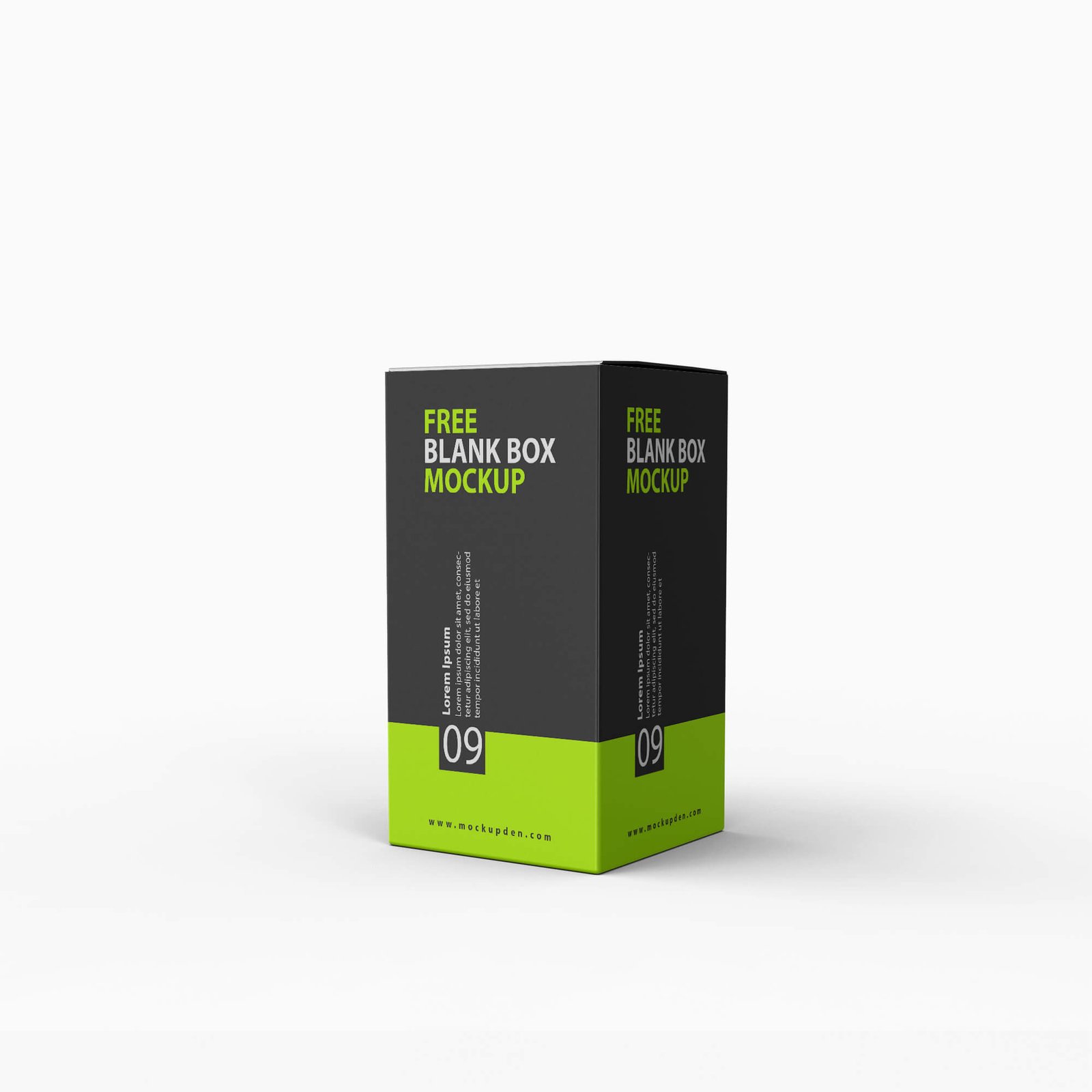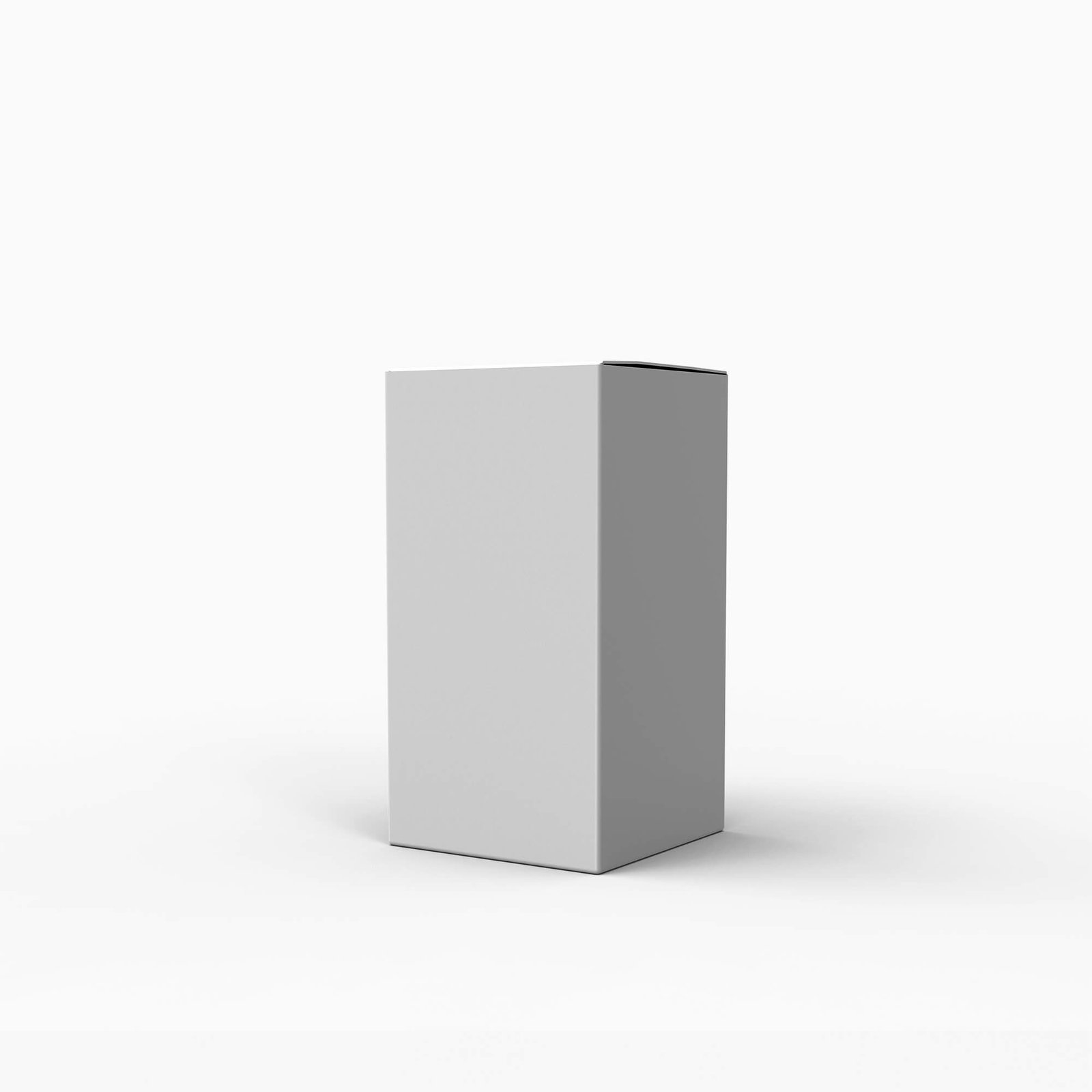 Free Brand Product Box Mockup PSD Template
Free 3D Box Mockup PSD Template
Free Top View 3D Box Mockup PSD Template
#01 –

Pink Vegetable Printed 3D Box Mockup

Showcased here is a square shape pink color 3D design fruits and vegetables packing box mockup illustration. This is a high-quality mockup that is ideal for portfolio, print design and other creative design.
300mmX300mmX300mm.
3500 x 2000 pixel image in high-resolution.
Option to add an image, change the background color and much more easily using smart objects.
Delivers you Adobe Photoshop file.
#02 –

Deep Yellow Color Shoes Packaging 3D Box Mockup

This is a deep yellow color print shoes packing box illustration with grey shaded background. It features a rectangle shaped box with amazing print and stylish font on it along with the box color change option through smart option. So, download this organized design Photoshop file from the button below and showcase your box presentation in a creatively smarter way.
#03 –

4 Different Color Gift Box 3D Render Illustration

Here you are getting a photorealistic gift box mockup design in 3D render. As displayed in the above, there are four different box in red, white, black and light cream color packed and tied with shining plastic ribbon. Moreover, this file gives you 1800 x 1800 pixel image at 300 Dpi which includes 4JPG and 4PNG files.
#04 –

Multiple Shape And Design Packaging Box Vector

The image in the above displays multiple shipping box design illustration in different shape and sizes along with different color packaging tape kept beside. This is a free vector file illustration which offers you smart editing through Adobe Illustrator.
#05 –

Sap Green Color 3D Box Vector Illustration
#06 –

Black And White 3D Box Mockup

3D design style always helps to display presentation in most realistic manner. This black and white Box mockup is presented in sideways view. There are creative design print on all sides which you can replace with company brand/logo or simply can use any image to populate those places.
#07 –

Three Stand Out Packaging 3D Box Mockup Illustration

This mockup design includes three different design packaging box that suits your brand and can also display your packaging project. There is a green, black and brown color package box with customizable features along with change label, colors, backgrounds and shadow option. Moreover, this includes 2 PSD files with all separated objects and perfect lights as well as shadows.
#08 –

Laser Cut Pattern Print 3D Box Mockup

This is a free blue color pattern designed 3D box illustration along with one laser cut box view beside. It's a dark blue color box in vector file with white color print upon on that allows you editing through Adobe Illustrator.
#09 –

Corporate Identity 5 PSD Shoes 3D Box Mockup

Listed here in the above is a 5 PSD file cardboard paper box mockup with a fully editable feature. This is a smart layered PSD file that gives you view from different angles. In this box, you are getting green color stripes printed in the lid along with a logo and text.
3088 pixel x 2056 pixel picture dimension.
Smart object image in layered PSD format.
118 MB Zip file.
Paper box.
#10 –

Light Green Realistic 3D Box Mockup

This is a light green color simple shipping box mockup. If you want to showcase your packaging theme and looking for the suitable image for that, then this can be the perfect example for that. It is a professional design mockup with layered shadow realistic 3D mockup with smart object feature that saves time and gives your easy and quick editing facility. Moreover, you also get here help-file.
#11 –

Free Open Cardboard Paper Box Mockup

Here you are getting a free open packaging box mockup with logo and text written on it. This design displays light blue color background that reflects shadow of the box.
#12 –

Rectangle Shape Cardboard Box Mockup

This is a rectangle cardboard packaging box mockup to showcase your product design. It is an easy editable mockup design with smart layer that allows you to change box color.
#13 –

Photorealistic Open 3D Gift Box Mockup
This is a white color photorealistic open gift box vector file illustration along with blue ribbon on it. It's a clean and simple box with white color background that allow editing through smart object in Adobe Photoshop.
#14 –

Square Grey And Blue Color Box Mockup
#15 –

4 Shipping Box Illustration

#16 –

3D Delivery Box Mockup Design

#17 –

Creatsy Open Cardboard Paper Shipping Box Mockup
#18 –

Customizable White Rectangle Shipping Box Mockup
#19 –

Red And White Print Stylish Food Packaging Box Mockup
#20 –

3D Box Mockup
#21 –

3D Design Gift Box With Invitation Card Mockup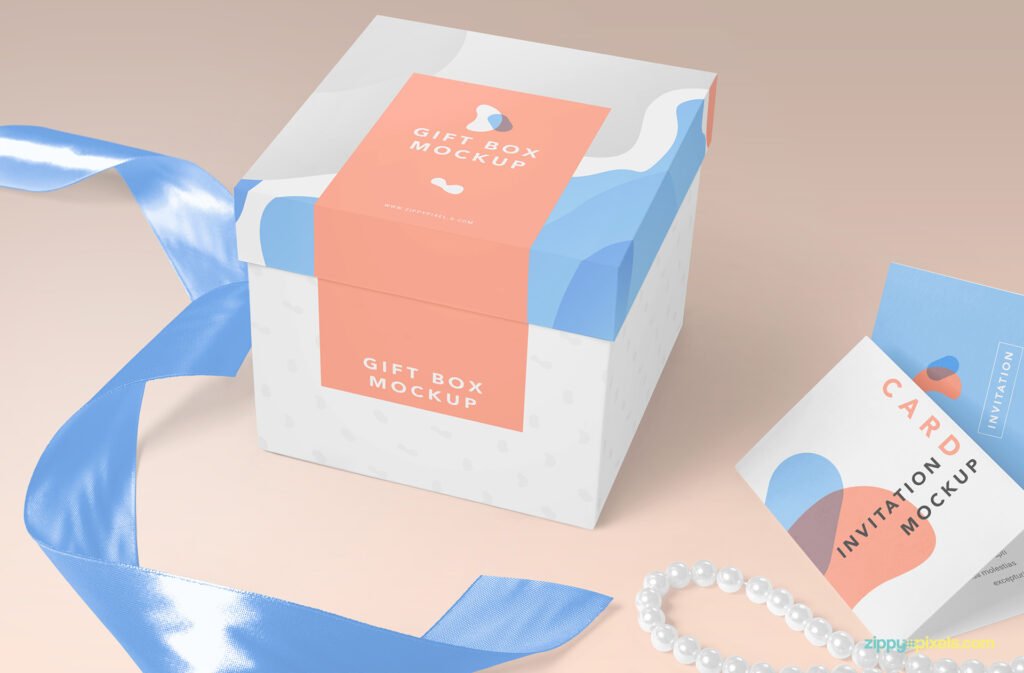 #22 –

3D Box Mockup
#23 –

3D Box Logo Mockup
#24 –

Pink Open 3D Gift Box Mockup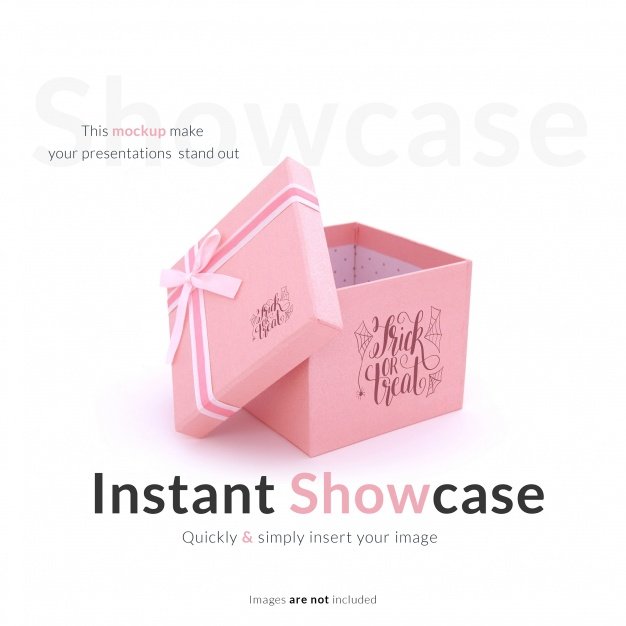 #25 –

3D Box / Package Mock-Up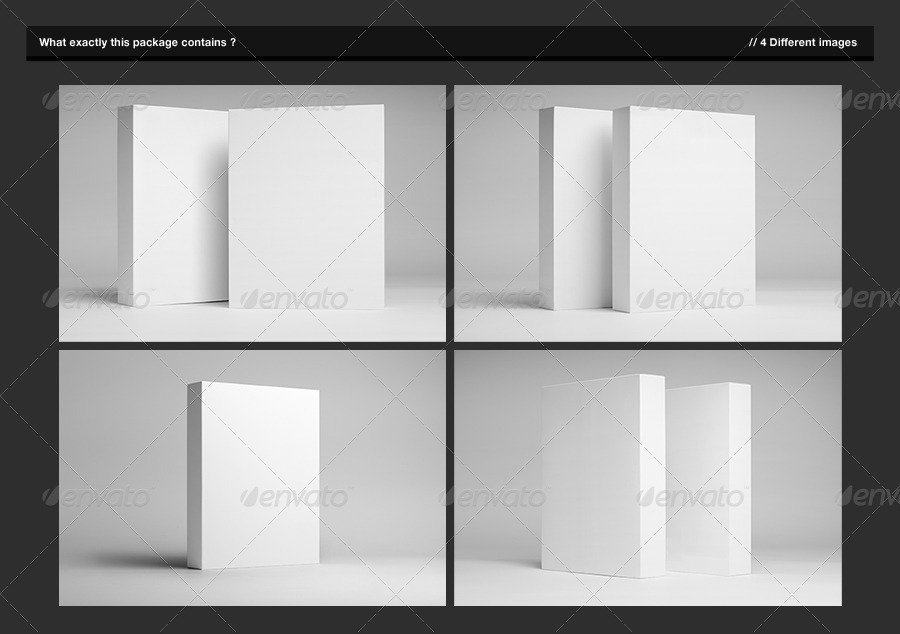 #26 –

Sap Green Color Abstract Print Soap Box Mockup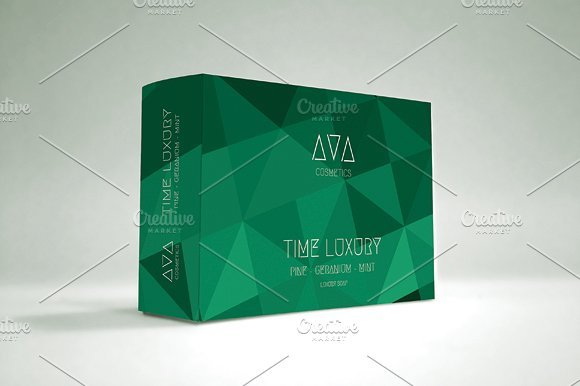 #27 –

3D Design Realistic Gift Box Mockup
#28 –

Pink Color Three Box Mockup Illustration
#29 –

White Simple Rectangle 3D Box Mockup PSD Template
#30 –

3D Tube Box Mockup
#31 –

3D Gift Box Mockup