Socks Mockup | 40+ Socks PSD & Vector Templates Free & Premium Collection: Socks are one of the common clothing items almost all of us wear. They keep us warm and make us comfortable to wear shoes or boots. There are different kinds of materials used to make socks so obviously, the appearance and designs are different for each type. Roughly there are 8 types of socks such as Knee Length Socks, Quarter Length Socks, Slip-On Paddings, Ankle Length Socks, Calf Length Socks, Thigh High Socks, Crew Length Socks, and Mid-Calf Length Socks. Whatever the sock type is, a well-organized and neatly design sock mockup will showcase your design in a realistic environment that your client could have different perspective views. To help you out with your design expedition we have gathered 40+ Free & Premium Socks PSD & Vector Templates which you can use in any type of sock design project.
Also, Check:
Listed all the mockups are in high-resolution with organized smart layers in PSD format for effortless customization. Use smart objects to select any particular portion of the design template and make the necessary changes according to the project requirement.
UNLIMITED DOWNLOADS: 500,000+ Product Mockups & Design Assets
We also customize mockups at Fiverr. If you want to get your designs customized by us, feel free to contact us at Fiverr.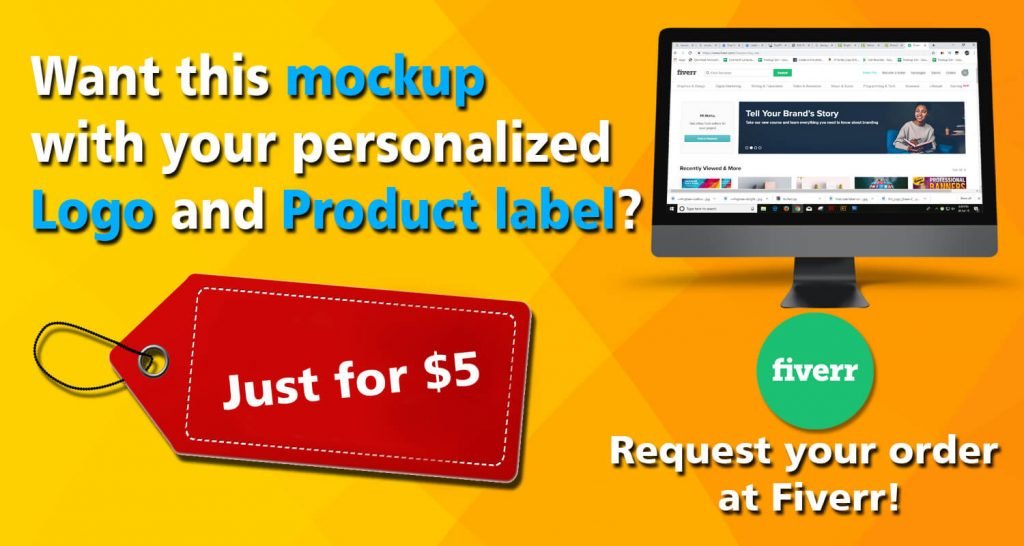 _______________________________________________________________________
Mockupden Exclusive Free Socks Mockup PSD Files for our Visitors:

Updated New Inclusion on 12/07/2020
Free Socks Mockup PSD Template
A Pair of Socks Mockup Free PSD Template for Download
Free Socks Mockup PSD Template for Download
Socks Mockup PSD Free Download Editable Template
Socks Mockup Free Download PSD Template
Free Socks Label Mockup PSD Template
Creative premium quality Socks Mockup
#1. Fully Editable Socks Mockup in PSD. 
This mockup presents high-resolution socks in a customizable background. The preview option has got 4 PSD items to choose your design. As the layers are fully editable it will help you to paste your design by simply uploading a designed image on this mockup. This mockup will provide you some features which will help you to take control of light and reflections. The colors and the pattern of the socks are editable along with the background design.
#2. Different Designs Of Socks Mockup
This mockup file will only work on Photoshop to change its color and design. There are 2 PSD files of customizable socks are given in a changeable background. Use smart objects to add some colors in the background as shown in the preview option.
#3. Unisex Socks Mockup PSD Template. 
These kinds of socks can be used by both male and female that's why the demand for those socks are growing in the market now a days. As you can see the image given below, there are 5 pictures captured in all different angles. The socks are in white color while some small prints are placed all over it. By using adobe Photoshop app, create your own design and paste in on those socks.
#4. 12 Different Colors And Designs Of Socks Mockup.
#5. Design Printed Socks With Cardboard PSD Mockup. 
This mockup set contains photorealistic socks which are easy to use. Without spending much time create a professional design for your project to impress your clients. You are able to represent your work on social sites, blog, print project and advertisement with the help of these ready-made design templates. Some important features of this mockup are given below:-
Sharp details.
Changeable background.
Photorealistic result.
Folders are well organised.
Shadows/ Highlights layers.
#6. Customizable Socks Mockup. 

#7. Realistic White Socks PSD Mockup. 
Everything in this mockup looks so realistic. A white colored sock is placed on a transparent background scenario which will be easy to navigate. You can convert this mockup into 8 photorealistic presentation as the layers and folders are well organised. The Photoshop of this 3000*2008 px size mockup can possibly edited through CS 6 or higher version.
#8. Four Multicolored Socks PSD Template.
#9. Brown Socks With It's Tag Mockup.
#10. Uniquely Designed Socks PSD Template
#11. A leg In Striped Socks Near A Window PSD Template. 
In this exclusive mockup, we are presenting a picture which has a leg wearing multicolored socks near a window. Some other things are also included in the scene  such as a woolen cloth, a cup of coffee some donuts and three books to make the presentation more attractive. By Photoshop app or other editing tools, it is possible to remove those things.

#12. Socks For Regular Use Mockup. 
The socks which are placed in this mockup are used for regular use. There are 12 PSD file of different designs are include here to choose from. You can choose many versions and angles to make customizations in all parts to showcase your projects to your clients.

#13. Floral Printed Socks With A Tag PSD Mockup.
This is an illustration of a floral print socks with a tag attach to it in PSD file format. In the image given below, you can see a picture of a sock with a hangar attach on it along with custom color and smart object feature which allows you to add more designs and image to it easily.
#14. A Women's Leg Raised With White Socks On PSD Template.
#15. Fitness Socks Mockup For Cycling
#16. Realistic designs Of Socks Mockup
#17. Two Women Wearing Different Colors Of Socks Mockup PSD Template
#18. Socks With Back Heel Toe PSD Mockup.
#19. Red Melanie Socks PSD Template.
#20. Foot In Red And White Socks Design Template.
#21. Winter Socks Vector.
Not only PSDs but we have also added some vator socks design in this round up. This is one of the vector files you may use in your next desing project.
#22. Socks For Christmas Vector.
#23. Editable Socks Of Kids PSD Mockup.
#24. Realistic And Editable Socks PSD Mockup.
#25. Fully Editable Socks PSD Template.
#26. A Huge Socks Carrying Christmas Gifts Vector.
#27. Baby Socks PSD Template Design.
#28. Socks In Blue Color With Prints PSD Mockup.
#29. Different designs Of Socks For New Year And Christmas Vector.

#30. Editable Socks For Baby Mockup.
#31. A Women Having Meal While Wearing a pair of Socks PSD Template.
#32. Editable Christmas Socks Vector.
#33. Low Cut Socks With A Small Hanger Mockup.
#34.

Bi-Color Shocks Design Template
#35. 10 Different Designs Of Cute Socks vector.
#36. Full Realistic Socks PSD Design.
#37. Women Wearing A Multicolored Socks PSD Template.
#38. Sets Of Editable Socks Template
#39. A Women Drinking Coffee With Her Socks On Mockup.
#40. Santa Socks PSD Template.