20+ High-Quality Free & Premium Box Packaging Mockup: It goes without saying the importance of any packaging. The box packaging is one of the main elements of the product branding and commercial brand identity. Regardless of product size box type packaging works every time without a fail. The main benefit of box packaging is, it gives any product the desired design, color and shape which practically adds up to the UPS of the product. For this same reason, box packaging is always in demand. Having a great portfolio of box packaging design actually can land you some great work. To help you out with your expedition to hunt for some new clients we have rounded up an amazing high-resolution Box Packaging Mockup collection which you can add into your portfolio to demonstrate your design idea at the client meeting or you can use these mockup as inspiration and create your own design to impress your clients.
All the mockups are listed here are fully customizable PSD files that use smart layers which makes it absolutely easy for you to customize any part of the design and you can even add your own artwork in it to create your own branding.
Also, Check – 
UNLIMITED DOWNLOADS: 500,000+ Product Mockups & Design Assets
If you want that we edit any any of these design as per your requirement, then you can contact us at Fiverr.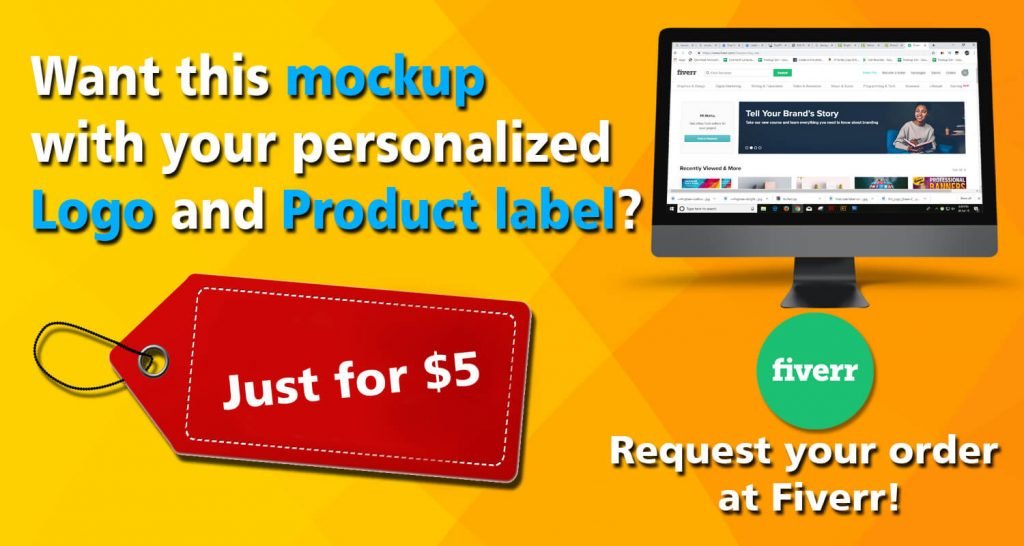 _______________________________________________________________________
Latest Design Inclusion September 2019:
Square box Packaging Mockup:
This high-resolution 3000×2000px at 300dpi Box packaging mockup is perfect to showcase your design idea. 6 PSD files are fully editable via smart Object and the box size stand at 1:1:1. There is an instruction file comes with it that explains the entire procedure. PSD files have organized layers and group for easy customization. Through the smart object, you can convincingly alter background color and texture of these PSD files.
Multi-purpose box Mockup:
This Multipurpose Product Box Mockups Set are absolutely print ready with organized smart layers through which you can quickly change the product logo and name of the business. You can replace elements with your own artwork by using Photoshop CC. High-resolution files stand at 3000x2000px; with 300 DPI. Background perspectives & reflections are automatic which make this mockup absolutely stand out from the rest.
Green Color Product Cardboard Package Box PSD Mockup:
This white packaging mockup is as simple as it appreas but quite capible of what it does. Nice clean design white box is what this mockup is showcasing. Fully editable PSD files with multiple smart layers which will let you change white to any other color and you can add up your own background.
Shoes Packaging Box PSD Mockup:
This mockup is showcasing a shoe box packaging from 4 different angles. In the very first picture is shows the box is fully covered followed by a half-opened box which lets you visualize inside. Via the smart layers, this Photo-realistic Packaging box mockup will let you insert your own packaging design into the template. The overwhelming fact is the layers are so organized that you can just copy and paste your own design in any or all the visible part of the box such as front, side or top. Mockup comes in PSD and source Vector AI files. Get this print ready High resolution 6000 x 4000 px PSD file which stand at 300 dpi.
White Software Product Package Box Mockup:
Free Milk Carton PSD Packaging Mockup:
Square Packaging Box PSD Mockup:
This square cardboard box Packing is free to use which showcasing a cardboard square shape box with a top frontal view. If you want to change the background color or add your design you can simply use the smart layer to customize this high resolution mockup PSD file. Layerd PSd has smart object enabled and Dimensions stands at 4200×2890 px. USe CS4 and above to customize the file.
Ice Cream Disposable Packaging Mockup:
Violet Colored Cone Square Box Packaging Mockup PSD:
This modern psd square box packaging is absolutely fantastic piece of artwork. Mockup is showcasing a Violet Colored Cone Square Box Packaging Mockup which is tilt from left side. By using the smart leyers you can get rid of the violet color and ofcourse you can alter the background and put antyhing as you wish.
Tomato Ketchup Gift Packaging Mockup PSD:
Tomato ketchup gift box packaging is one of the latest additions inthis collection. This mockup is featuring a Tomato ketchup gift box packaging from the front view which displays the Product branding quite blodly. Through the smart layers you can easily change the product name and company brand logo of your customer and also alter the box color or add anything in the background. Fully editable high quality PSD file is quite easy to oparate.
Wooden Box for Wine Bottle PSD Mockup:
Take a look at this beautiful Wooden Box for Wine Bottle packaging. This mockup showcases a beautiful Wood made Packaging box with a rope handle. Side facing box is displayng the company brand name on the front side of the box which could be altered via organized smart layers and one can easily insert any selfmade desing into this high resolution PSD file by using CS4 and above.
Carton Delivery Packaging Box Mockup:
Realistic Bakery Box Packaging Mockup PSD:
Cake is love so is this packaging for me. This beautiful Bakery Box Packaging Mockup is displaying a box laying on a wooden table. Red themed box design is showcasing a nice cake picture on the top of the box which can be replaced by via smart objects. High quality photoshop file is availavle in layers format for easy customization. Feel free to download and use in your next project.
Cosmetics Cream Tube Box Mockup:
4 Designable Box Packaging Mockup:
Corrugated Carton Packaging Box PSD Mockup:
Box Packaging Full Pack Mockup:
Soap Packaging Box Mockup: