Jacket Mockup | 41+ Outstanding Free Jacket PSD, Vector Templates for Design Inspiration: Jackets are very popular all around the world. They are used by people not for fashion statements only but for general daily use as well. The designs of jackets are cool, classy and attractive at the same time. If you are a cloth or apparel designer/ e-commerce website owner and looking for some new jacket design style then let me tell you, our collection of 41+ ravishing new Jacket mockups will give you wings to showcase your new design style in front of your client or website visitor. They will have a clear and realistic view of the actual jacket design and can decide whether they want to go for the final product or not. We paid close attention that these Jacket design templates are detailed with high-resolution that your potential customer can not deny the design quality. This list is diversified in nature consisting of several different realistic presentations with complementing background scenes.
Whatever your requirement is these PSD and Vector templates will cover them. There are different types are included in this list such as Bomber jacket, strung, Long Sleeve, Puff, Leather with/without zippers, Jackets for Kids, man and women. These mockup templates are also showcased in different product and scene backgrounds like you can have a clear understanding of how they look on other clothes like shirt, pants etc. In case you are stuck with the modification process or would like to have a helping hand, contact us at Fiverr where we provide customized modification service.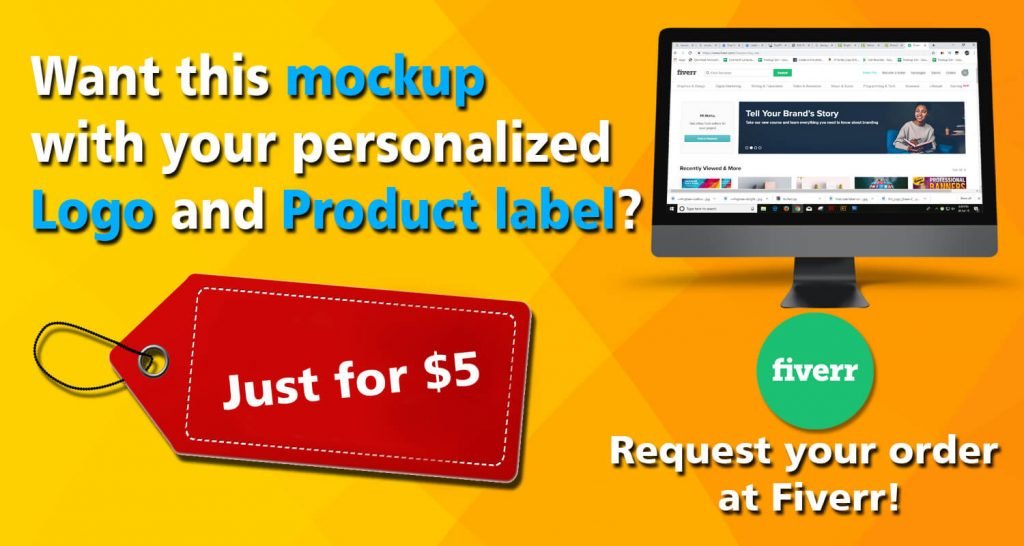 UNLIMITED DOWNLOADS: 500,000+ Product Mockups & Design Assets
_______________________________________________________________________
Mockupden Exclusive Free PSD Files for our Visitors: Latest inclusion on 

21

/05/2021
Free Parka Jacket Mockup PSD Template
Free Black Jacket Mockup PSD Template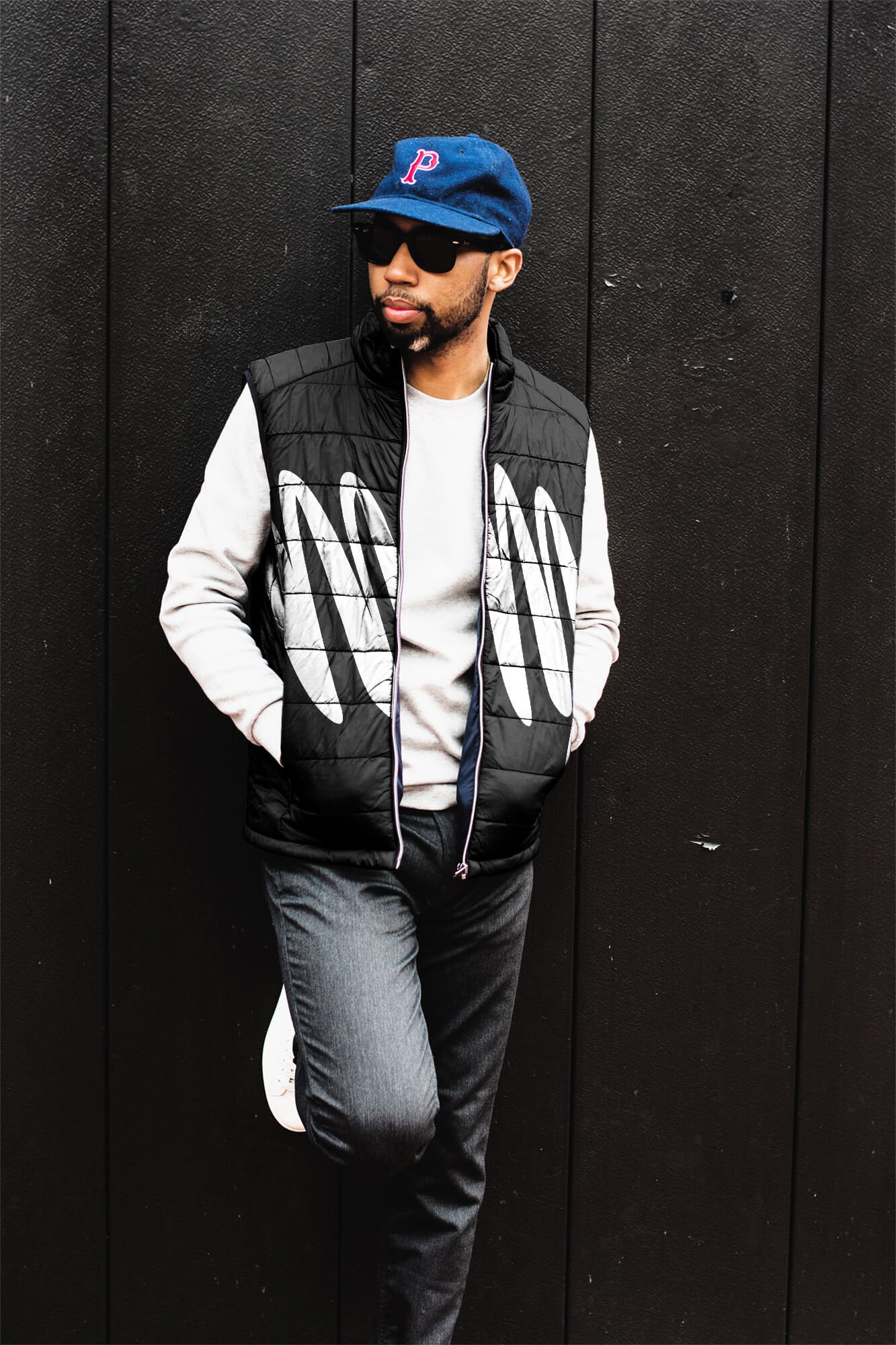 Free Life Jacket Mockup PSD Template
Free Bomber Jacket Mockup PSD Template
Get it
Free Track Jacket Mockup PSD Template
Free Denim Jacket Mockup PSD Template
Free Leather Jacket Mockup PSD Template
#1. Editable Bomber Jacket PSD Mockup. 
As we all know that the fabric of the bomber jackets is very popular in the market nowadays so we have decided to add a fantastic design mockup for that. In this mockup scene, an editable blue colored jacket which has a red color zip is given in the middle of the jacket is what is showcased. Choose your color and design before making changes and also choose the front or backside of the jacket to apply effects on that. You can also add the logo of your company to any part of the jacket by using smart editing tools.

#2. Beautiful Girl Wearing A Black Jacket And A Sunglass Mockup.  
In the very 2nd mockup, a beautiful picture of a girl who is wearing a black leather jacket with sunglasses is standing near a door is showcased. By using Photoshop app, you can change the location or the background scene to give it a different presentation look.

#3. Long Size Jacket PSD Mockup. 
This mockup is a great solution for saving your time as you can use this ready-made form of design template to blend your design concept and present that to your client. The graphics of the image is very high so it will help you to apply your texture by just copy and paste on it by using editing tools. The other features of this mockup are:-
High realistic mockups.
Choose the fabric you like.
Video files are also included.
Contains smart objects layers.

#4. Yellow Colored Hoodie Jacket Vector. 
There are three yellow jackets placed in different angles to showcase the design in a detailed way. This vector has got a transparent background to use your filters more effectively. You can apply some design and texture on this jacket along with a logo at the front right side. You can also add zip or strings to this jacket to make it more attractive by Adobe Illustrator app or such editing tools.

#5. A Collection Of Free Editable Jacket PSD Mockup. 
The image shown in this free mockup has an editable white colored jacket is placed on a surface. There are two pockets on each side of the jacket. From neck to waist a zip is also attached to it. This stylish jacket will be perfect for showcasing your gorgeous creation is the most stylish manner and make your client awe. Every edge and each line of the jacket is editable through the smart layer option. Some important features of this jacket mockup are:-
The strips on the sleeves.
Changeable background.
The size of the sleeves of the jacket is 9*23.3 inches.
The pocket-size is 1.1*6.1 inches.
You can also adjust the light, shadows and reflection of this mockup as the layers are well organised.

#6. Puff Jacket PSD Template. 

#7. A Cloth Designer Measuring The Length Of Jackets Mockup
Presentation is the key factor when it comes to showcase your apperal or clothing product design at the time of demonstration to your client. If the presentation is not appealing that might not bring the possible affirmative outcome one might have hoped for. Your product design do require complementary mockup or presentation template which will beautifully demonstrate or present your product.
A perfect example of presentation is demonstrated in this particular design template. We can see a sales girl arranging clothes in a shop where both the product and the overall theme are perfectly complementing each other.

#8. Sleeveless Jacket For Fitness PSD Mockup.  
This versatile mockup has a huge collection of sleeveless jackets which comes in lightweight but warm like fleece. These types of jackets are used by sportsperson for playing sports like golf etc. and also by adding the customized branding or logo of any institution, this can be used as a uniform of school or other places.

#9. Three Leather Jackets Of Different Colors Vector. 
This free vector contains three different colored jackets which are placed in a white background.

#10. Editable Pilot Jacket PSD Template. 

#11. A Man Sitting On A barrel Wearing a Jacket Mockup. 

#12. Track Jacket With Half Zip Fleece Mockup.  

#13. Free Sports Wear Jacket Vector.
#14. Bomber Jacket With 6 Premium Design PSD Mockup. 
#15. A Tourist In Yellow Jacket Mockup. 
#16. Editable Blue Colored Bomber Jacket PSD Mockup. 

#17. A Young Woman Dressed in Casual Jeans Jacket PSD Mockup.

#18. Fashionable Men's Verity Jacket Vector. 

#19. Colorful Summer Jackets PSD Mockup. 
This photo scene is taken in a mall or a shop background featuring some colored jackets which are attached in the black hangar that you can use to showcase while presenting Mall or shop based theme design presentation.

#20. Tracksuits Jacket In Duo Colored Mockup.  
This mockup contains track suit jacket and bottoms. After purchasing this mockup, you may able to paste you required design, fabric patterns, branding and color of your choice by using editing tools.
#21. Female Jogger In A White Jacket Mockup. 

#22. Fashionable Climbing Jackets For Man Vector. 

#23. A Businessman Unbuttoning His Jacket Mockup. 

#24. Mens Varsity Jacket Mockup. 
In this mockup, there's a huge variety of designed jackets and background images are included. There are many other features of the mockup are given below:-
Well organized layers and labels.
Got a high-resolution of 3000*2800 px.
The color depth is 300dpi.
The replacement of graphic is possible through smart objects.
8 background images.
4 displacements maps.

#25. A Charming Blonde In A Jeans Jacket PSD Mockup.  

#26. Editable Bomber Jacket PSD Template.  

#27. A Smart phone In a Pocket Of a denim Jeans PSD Mockup.  

#28. 6 Colorful Jackets Vector. 

#29. Mens Casual Black Jacket With Accessories Mockup.  
In this mockup, a black colored jacket is placed on the wooden surface with a leather jacket and belt placed on it.

#30. Different designs Of Raw Suit Jackets.

#31. A Man Is Picking Up Jackets PSD Mockup. 

#32. A Beautiful Young Girl Sitting On The Street Wearing A jacket. 

#33. A Fashionable Girl Wearing A Colorful Jacket PSD Mockup. 

#34. A Cheerful Old Woman Wearing A Denim Jacket Template. 

#35. Colorful And Isolated Jacket Vector. 

#36. A Girl In Leather Jacket Taking Pictures Of Nature PSD Mockup. 

#37. A Young Woman In Brown Jacket Mockup.

#38. A Charming Girl In Black Jacket Standing On The Road. 
#39. Voter Jacket After Vote PSD Mockup.  

#40. A Bike Rider Wearing A Black Jacket Mockup. 

#41. Free Pink Colored Jacket Template.