Hoarding Mockup | 30+ Hoarding PSD Templates for Design Inspiration: Hoardings and Billboards are an integral part of outdoor advertisement because they bring maximum visual exposure. A visually attractive hoarding located in a prominent place can immensely benefit establishing a company brand or fulfilling the promotional strategy. Just think about the scenario; an attractive hoarding is placed near the bus stop, which carries a powerful message. Everybody who comes to the bus stop would defiantly notice the Big Hoarding and the note it's been having. The appearance and presentation of that Hoarding's product or service would leave a lasting impression on the viewer's mind, and whenever they need something related to that product or service that Hoarding Advertisement would strike in their mind first. So it is solely on the designer's hand to make the presentation and Appearance of the Hoarding up to the mark that it stand up to the client's expectation. Without a doubt, Hoarding is one of the most influential and appealing marketing weapons, and every business should harness the power of this fantastic marketing tool.
To get on with your marketing expedition or help designer showcase outdoor advertising or marketing Hoarding billboard presentation, we have collected 20+ Free & Premium Hoarding Mockup PSD Templates to choose to create your design and preview the final design output. All the listed hoarding mockups are visually stunning created with a realistic background that they would be quite efficient in drawing the audience's attention at first glance. This diversified list would convincingly help you advertise products like cosmetics, hair styling, or spread your brand's awareness.
Also, check:
UNLIMITED DOWNLOADS: 500,000+ Product Mockups & Design Assets
If you want to get this design customized as pre your wish, then you can contact us at Fiverr and we will do that for you.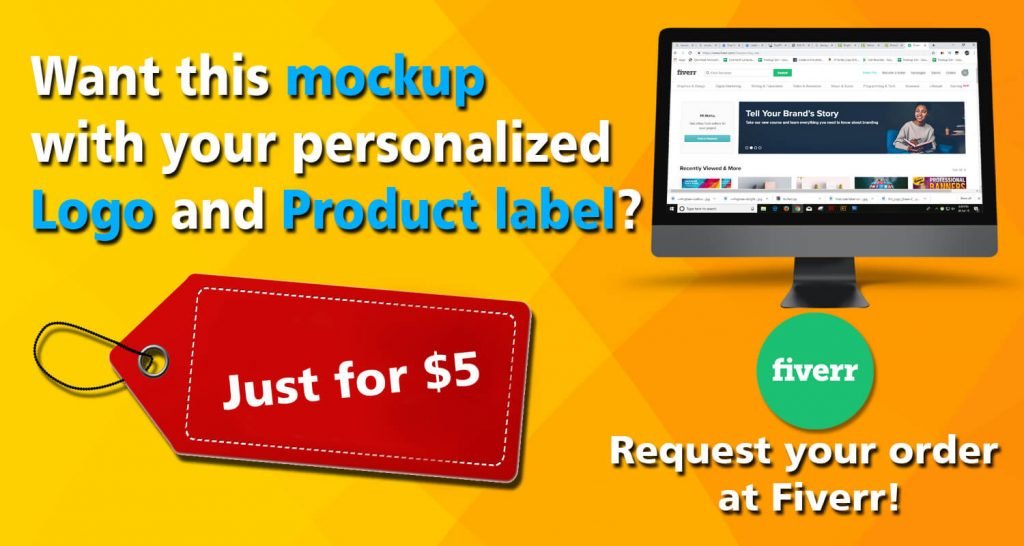 _______________________________________________________________________
Mockupden Exclusive Free Hoarding Mockup PSD Files for our Visitors:

Updated New Inclusion on 14/06/2021
Free Hoarding Billboard Mockup PSD Template

Free Hoarding Mockup PSD Template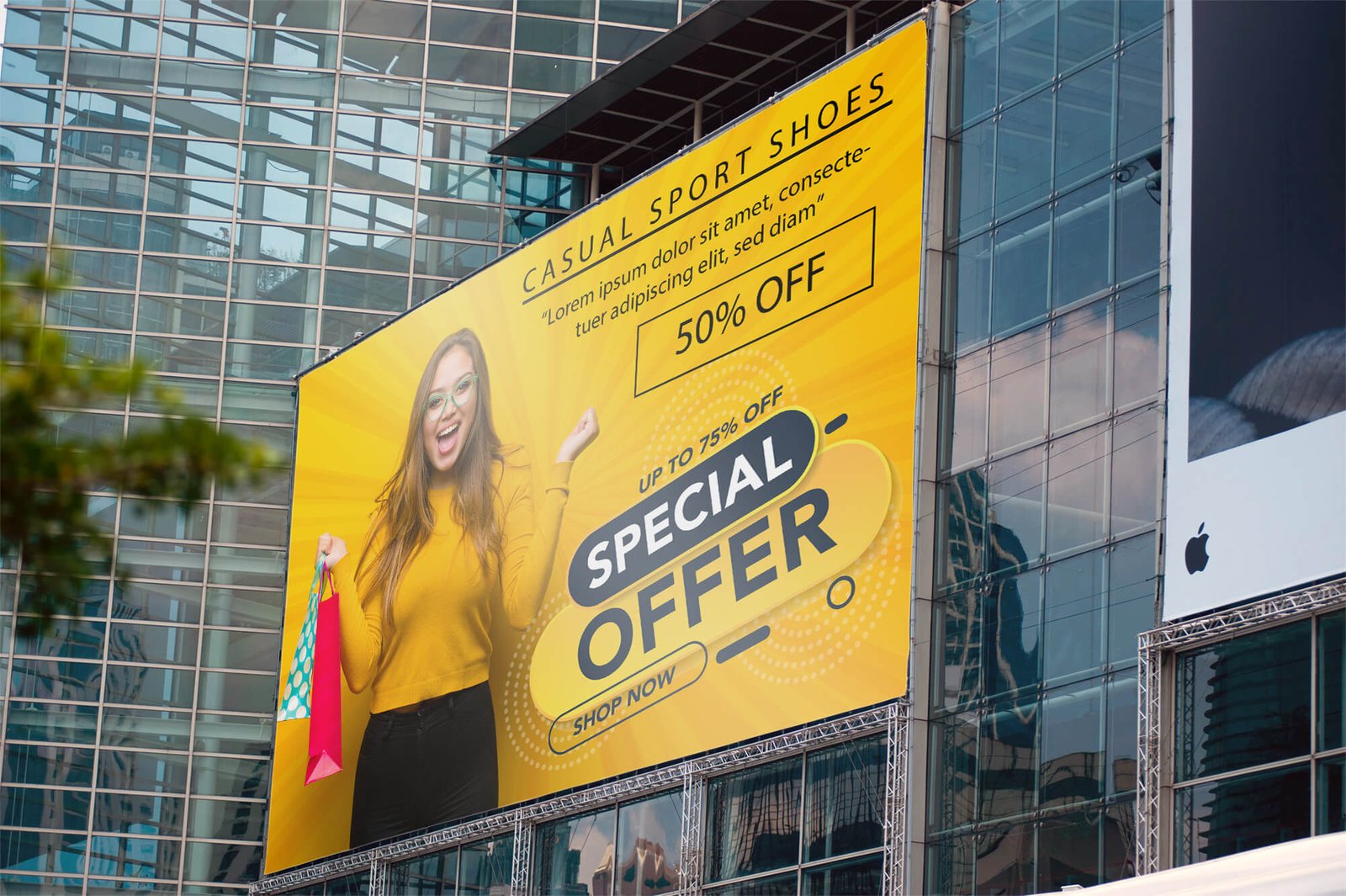 Free Metro Station Hoarding Mockup PSD Template
Event Hoarding Mockup Free PSD Template
Free Hoarding Outdoor Advertising Mockup PSD Template
Roadside Outdoor Hoarding Mockup Free PSD Template
Digital Hoarding Free Mockup PSD Template

Street Side Digital Hoarding Mockup Free PSD Template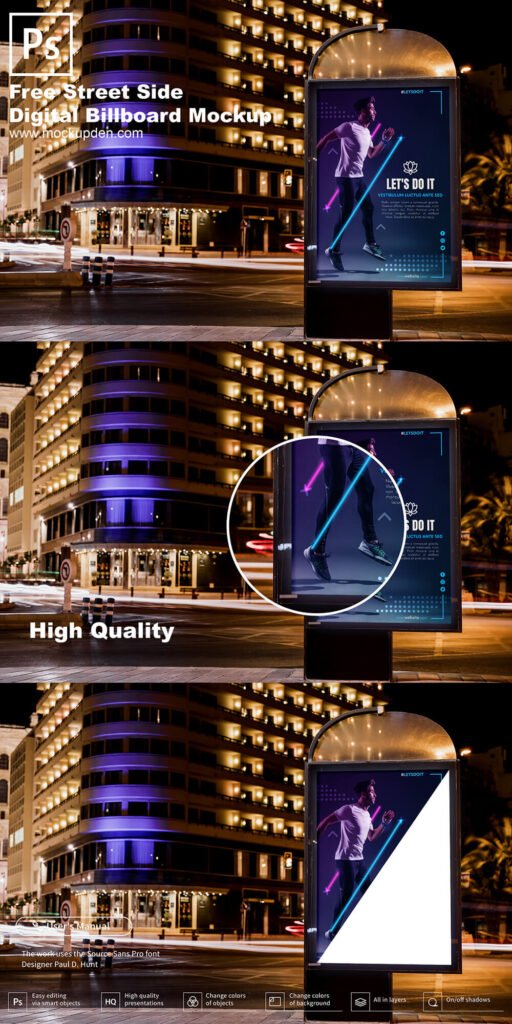 City Hoarding Mockup Free PSD Template
#1. Outdoor Hoarding Mockup Placed in a realistic Background.
Hoardings are used for advertising the desired content most prominently. With the help of this fantastic concept design, upgrade your presentation style, and make some new look to show your customers a brand new presentation version of your product or service. This high-quality mockup design comes in a ready-made format, which will save you time. This mockup resolution is 3000*2000 px, which can be customizable in different alternative looks to place it anywhere near your restaurant or other shops or even in open areas like Gardens. Use editing tools to add fonts and pictures to the hoarding in detail and change the hoarding color according to the background location and realistically display your design.

#2. Three Sets Of Hoarding Mockup (Garden Background)
In this mockup, the hoarding board is placed in a park. There are three different types of hoardings shown in the preview options. You can change the position of that hoarding so that everyone should get the proper viewpoint. You can paste maps and directions to help people get the direction of that area and other places.
#3. Free Hoarding Mockup placed in Light Stand.
These types of hoarding are used for advertisements for big brands and other discount offers. In this mockup, a huge banner is placed at the top of a street light with four focused lights to use them at night. To advertise your company's name/Brand or new product, paste it on the hoarding board and try to place the hoarding design in a crowded area for maximum visibility. To circulate the further product lunch information, you can opt-in for hoarding advertisement channel as a promotional strategy. Download this free high rendered hoarding design for free.
#4. Hoarding Near A Red & Black themed Bus Mockup at Bus-Stop.
This image features a blank hoarding board which is placed near a city bus stop. You can use this hoarding to paste the arrival and delayed time of the bus that the passengers will get the perfect idea about the bus's timing, or can utilize the space to display any advertisement you want. Change the background image to a railway platform and use the hoarding board design in the railway station. Realistic Pic dimension stands at Dimension 7952 x 5304 px.
#5. Realistic Hoarding Mockup beside the roadside.
In this given mockup, a realistic photo of a place is shown with some people and a hoarding board. There's a busy road on the left side which has many cars moving in different directions. The hoarding board is placed near a tree with a black and yellow texture printed for an attractive look. With editing tools, there is an option to replace this image and put another image of the same size of 1600*1050 px. Glass reflects simulation is added to this fantastic design for extraordinary rendition. Edit smart-object is there for easy modification.
#6. Hoarding Near A Street.

#7. Close-Up Blank Hoarding Mockup.

#8. 10 Hoarding Design Mockup.
These days hoarding became an essential part of an advertisement or promotional strategy due to its high visibility in nature. You'll see hoardings in every street at the most prominent visual location. Some hoarding contains information about products or services while others are placed to get the idea about the location and restaurants nearby. In the preview option, there are ten other hoarding mockups given. So choose your style from there and create your design using an editing app and paste information.
#9. A Wooden Hoarding Mockup.

#10. White Hoarding Mockup hanged on a Red Brick Wall.

#11. Hoarding On The Highway Mockup.

#12. Empty Hoarding Mockup.

#13. Business Card Hoarding Mockup.

#14. Hoarding On A Street Flyer Mockup.

#15. Hoarding On Buildings mockup.

#16. Empty Hoarding Near A Taxi.

#17. Hoarding For Information In Urban Setting Mockup.
There's a blank hoarding is placed at the outside of a restaurant. The background has a busy road pictured in a pleasant weather. By Photoshop app, change the background image and place some other picture according to your need. Paste your company's name and logo on the hoarding to present your company and the other information on it.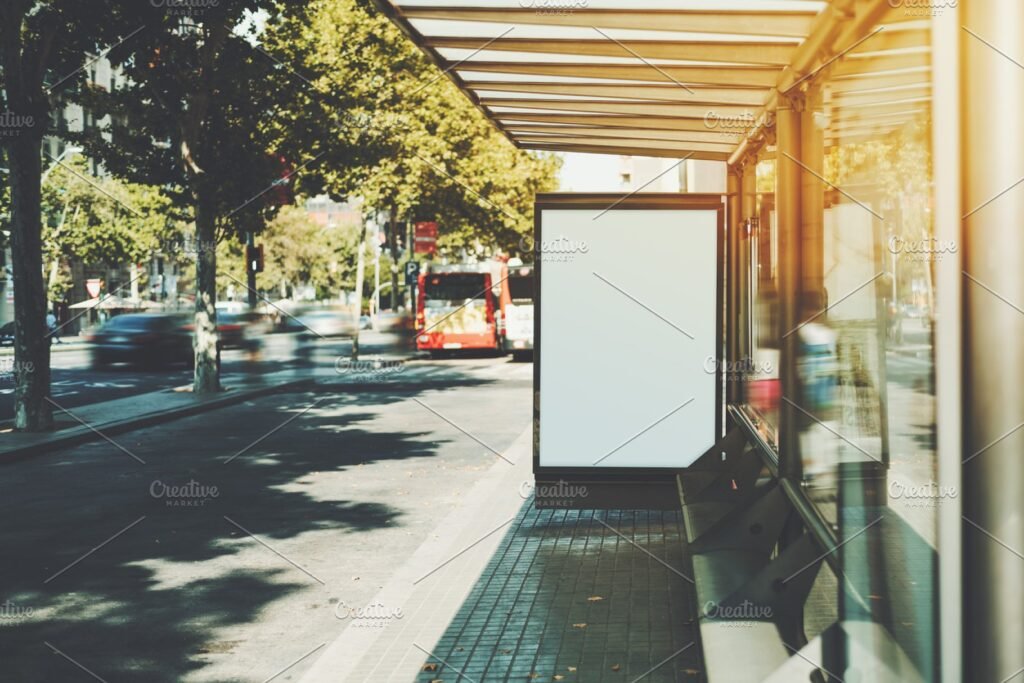 #18. Big Sized Hoarding Mockup.
If you search for a huge hoarding board, you'll find some amazing mockups in these pictures. In this presentation, two designs of the hoarding board are placed on a wooden wall, which will help you showcase your clients' designed projects. To get a realistic photo result, use smart objects, and give your design to this mockup and save time and get the work done in time. This pack include one high-resolution 3000 x 2000 px 300 dpi layered PSD file.
#19.

3 Hoarding Mock-Up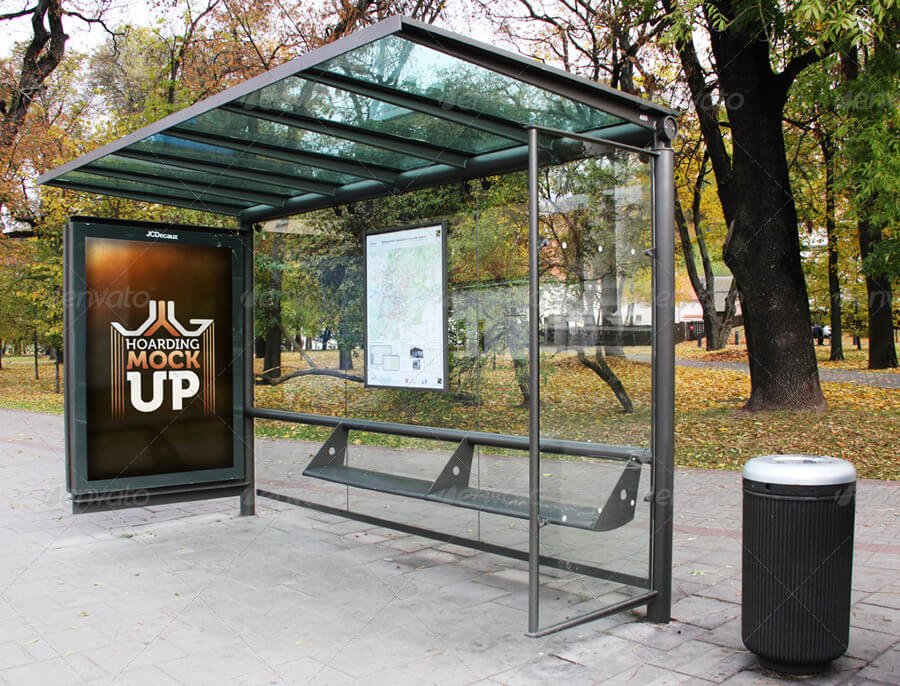 #20.

10 Hoarding Mock-Up