Paper Bag Mockup | 27+Free PSD, AI, EPS For Ready-Made Download -The functionality of the paper bag is immense. Since the invention of the paper bag back in 1852, it has only gained popularity. This eco-friendly product is extremely helpful carrying grocery items and there is no much alternative of paper bags when it comes to customized shopping bags largely to the fact plastic bags are getting banned in many countries. There is another important aspect of a paper bag, the paper bag can be a very strong marketing and branding instrument if labelled on the bag packaging while handling out to the customer with the products in it.
As the mockup curator, we can provide you ample samples of paper bag design mockups PSD templates that could serve the purpose as a new creation reference for you or even for ready-made client demonstration. If you would like to have other material bag design templates, you may check out our other compilation of Gift Bag Mockup, Foil Bag Mockup, Coffee Bag mockup, Packaging bag, Food Bag Mockup, Tote Bag Mockup. These design templates serve specific needs and have diversified variation enough to enlighten your design inspiration.
Also, Check – 
UNLIMITED DOWNLOADS: 500,000+ Product Mockups & Design Assets
______________________________________________________________________
Mockupden Exclusive Free Paper Bag Mockup PSD Files for our Visitors:

Updated New Inclusion on 10/03/2021
Free White Paper Bag Mockup PSD Template:
Free Paper Bag Mockup – Clean Black and Yellow Design
Free Stand up Paper Bag Mockup PSD Template
Green Tea Paper Bag Mockup PSD Template
Free Craft Bag Mockup PSD Template
Free Long Handle Paper Shopping Bag Mockup
#01 –

Pink Shade Paper Bag Mockup Illustration
The fast inclusion in the paper bag compilation list is a full light pink shade paper bag illustration. The above image demonstrates a picture of a light brown color paper bag with pink handle and a pink color card as well. There is also a gift box kept beside.
#02 –

Paper Kraft Shopping Bag Illustration With Handle
Khaki color shopping bag is one of the mainstream paper bag design and this particular template is a perfect example which features a well crafted paper bag with a deep brown color handle fixed on it. You would also find text written on it with a grey color background that also reflects bag shadow. It's a layered PSD file mockup which features smart option that suits best for personal and commercial modification.
#03 –

Printed Premium Design Paper Bag Mockup PSD File

#04 –

Paper Bag With Handle Vector Design
#05 –

Paper Bag Mockup With Coffee Cup

Customizable PSD Template

#06 –

Coffee Beans Packaging Paper Bag With Coffee Cup Illustration

#07 –

Paper Grocery Bag

Free Customizable Design Template
#08 –

Milk Box And Paper Bag Vector File
#09 –

Paper Coffee Packaging Bag

PSD
#10 –

Paper Packaging Pouch

Customizable Template
#11 –

Tri-Color Coffee Packing Paper Bag Mockup
#12 –

3 Same Design Paper Bag T

template

#13 –

Disposable Packing Bag Mockup
Get It For Free
#14 –

Crop Hand Holding Paper Bag Mockup

Design Template in PSD
#15 –

Multiple View Paper Bag Illustration
#16 –

Coffee Packaging Paper Bag Mockup Illustration
Available Here
#17 –

Floral Print Paper Bag Mockup With Coffee Cup
Available Here
#18 –

Paper Bag Mock-up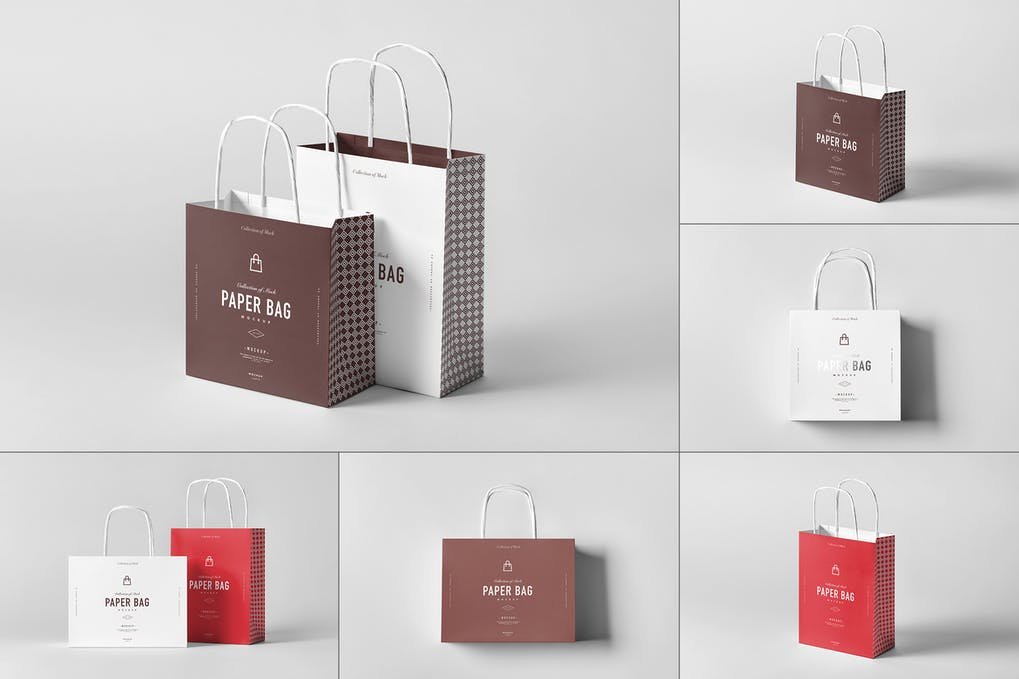 #19 –

3 Different View Premium Paper Bag

Customizable Template
#20 –

Brown Color Paper Coffee Bag Illustration
#21 –

Yellow Paper Bag Illustration
#22 –

Creatsy Paper Packing Bag Mockup
#23 –

Professionally Designed Attractive Shopping Bag
#24 –

White Simple Packing Bag With Handle
#25 –

Shopping Bag With Changeable Background Mockup
#26 –

Hand Holding Floral Print Paper Shopping Bag

Design Template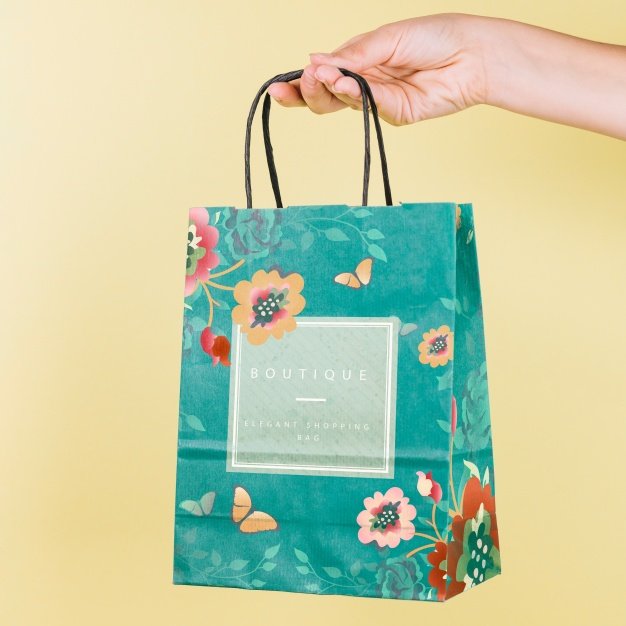 #27 –

Paper Bag With Flower Vase