Tote Bag Mockup | 50+ Best Tote Bag PSD Templates (Free & Premium) Collection: A Bag is one of the strongest marketing elements to spread company or product brand awareness. It could be considered as a free brand awareness weapon that travels from one place to another without any extra price consisting of the company. A customized branded packaging bag is easily recognizable by the company logo or brand printed on it. For a start-up business, there could not be any stronger marketing free tool than branded Carry Bag.
With the help of a bag mockup, you can present your bag design idea is a customized way.  You can use any listed bag mockup from our roundup to showcase personalized design (after necessary editing process), labels, brand, Logo, artwork, badges etc in an elegant that you can leave a positive impression on your prospected clients.
In order to use any of these PSD Mockups, you need Adobe Photoshop 
UNLIMITED DOWNLOADS: 500,000+ Product Mockups & Design Assets
We also customize mockups at Fiverr. If you want to get your designs customized by us, feel free to contact us at Fiverr.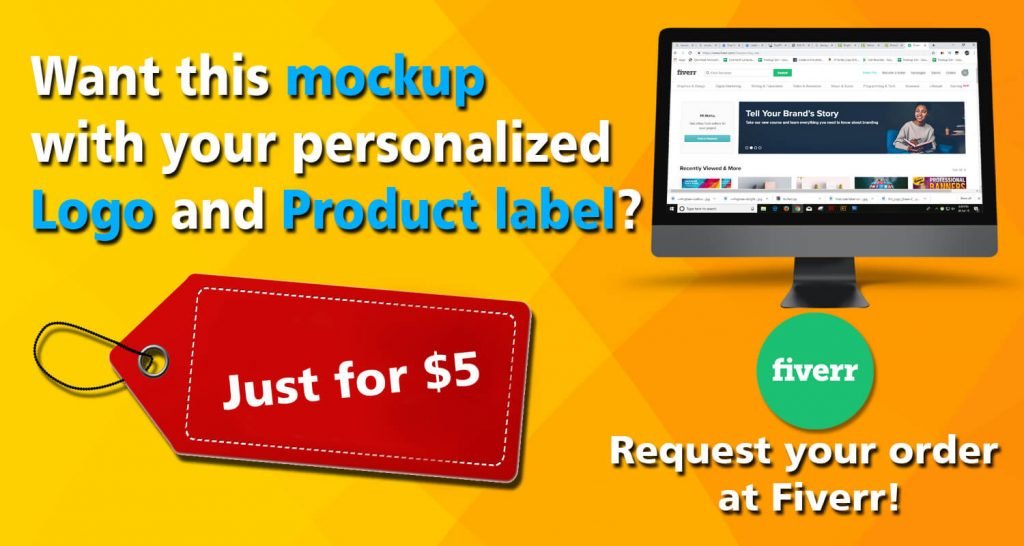 _______________________________________________________________________
Mockupden Exclusive Free Tote bag Mockup PSD Files for our Visitors:

Updated New Inclusion on 30/06/2021
Free Hand Holding Tote Bag Mockup PSD Template
Free Yellow Color Tote Bag Mockup PSD Template
Free Two Colorful Tote Bag Mockup PSD Template
Check Our New October 2020 Inclusion | Mockupden Exclusive – 
#1. Editable Tote Bag Mockup.

Free Black Tote Bag Mockup PSD Template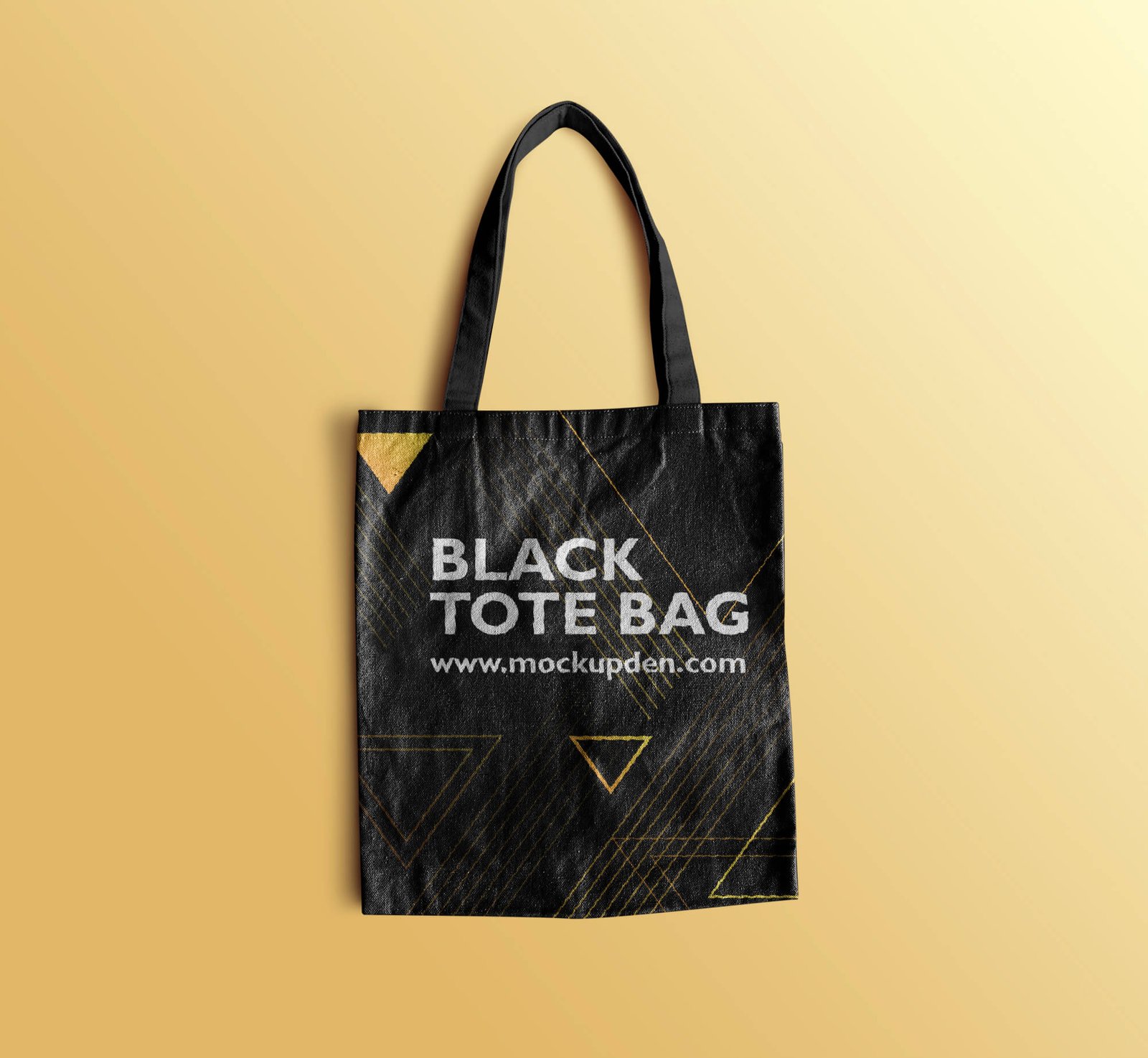 Free Cloth Bag Mockup Vol 2 PSD Template
#2. Foldable Tote Bag Mockup.
In this mockup, we are presenting 4 tote bags from different angles to showcase your design with the best possible demonstration for packaging, branding and logo design project. All the objects of the mockup are well described as you can easily customize the design, color, texture, and shadows. The background color is given light blue in this mockup but can be replaced with different colors by operating smart objects.
Get It Now
#3. A Man Carrying a Tote Bag PSD Mockup.
In the preview option you can figure out this pack offers a total of 4 high-resolution PSD files for presenting a professional designs of the tote bag. Create a photo realistic mockup by changing its color and paste your design to this bag of 3500*5500 px. The layers are well organised as this mockup is 100% editable. 
#4. Free Tote Bag Mockup PSD Template.
In this mockup, the tote bag is placed on a wooden chair with some green and fresh vegetables are placed inside the bag and some are placed on the chair. To make an impressive presentation it has got a blurry background. By using the Photoshop app, you can even change the color of some vegetables or replace them with other things. The bag is a natural white color and you can add some colors to the bag to make it more attractive to show off to your clients.

#5. Tote Bag With Stationery items.
This free tote bag design will be a perfect solution for the introduction of your whole branding design. To showcase your design, this mockup is provided with smart layers and objects. In this given picture below, you will find some business cards, a pencil, soapbox, id card holder, flyer, square card, shopping bag, seashell, tote bag and two different size envelopes. All the items of the mockup have separated folders and the colors, effects, shadows, and background are fully editable.

#6. Fully Editable Tote Bag Mockup.

#7. Luxury Tote Bag PSD Template.
#8. ECO Fabric Tote Bag PSD.

#9. Premium Quality Tote Bag PSD.

#10. Design Printed On Tote Bag PSD.
#11. Canvas Printed On Tote Bag PSD Template.

#12. Best Quality Material Tote Bag PSD.
In this mockup, you will get 2 tote bags of different colors placed on a blank background. To create a realistic look for your projects this mockup contains everything. The two bags are in perfect shape for friendly use with a dark and a bright look. The other features of this mockup are:
This file pack has got a high-resolution of 4000*2670 px.
More than 6 photo realistic presentations.
Well organised layers and folders.
Adding or selective varnish is possible.
Changeable background.

#13. A Girl Holding A Tote Bag Dersign Template
In the preview option, there are 3 ready mockups are given for the tote bag. A girl is standing near a wall with a bicycle on the road is what this mockup is showcasing. The girl is carrying a tote bag on her shoulder. Place your design on the bag and add colors to this bag before the design presentation.

#14. Tote Bag On A Table Mockup.

#15. White Colored Tote Bag PSD.

#16. Different Shades Of Tote Bag PSD Design.

#17. Organic Tote Bag PSD Template

#18. Vintage Tote Bag Template.

#19. Tote Bag Hanging On A Hanger.

#20. Black and White Tote Bag Design in PSD.

#21. Editable Tote Bag Mockup.

#22. Tote Bag With A Long Handle Mockup.

#23. Canvas Tote Bag PSD Design Mockup.

#24. Photorealistic Tote Bag Design Template.

#25. Fully Designed Tote Bag PSD Template.
If you are searching for a fully designed tote bag, consider this fantastic design. You will get the most balanced resolution in this mockup which is at 2250*2250 px. There are more than 6 different PSD files and 2 bags of different style. By using smart objects, paste your design and adjust the size of the handle of this bag. And add some color to the colorless background by Photoshop app.

#26. Light Colored Tote Bag PSD Template.

#27. Tote Bag Carrying Things.



#28. Different Sizes Of handles Of Tote Bag Design template.

#29. Light Colored Tote Bag Design.

#30. Multicolored Tote Bag Mockup.

#31. A Girl Carrying A White Tote Bag on her shoulder.

#32. Soft Tote Bag PSD.

#33. Isolated Tote Bag Design.

#34. 4 Premium Tote Bag Mockup.

#35. Tote Bag On A white Table PSD Design.

#36. Red And White Tote Bag Design.

#37. Unique Design Printed On Tote Bag.

#38. Tote Shopping Bag Mockup.

#39. Simple Tote Bag Mockup.

#40. Realistic Tote Bag Mockup.

#41. Six Tote Bag Setup Mockup.

#42. Purple Colored Tote Bag Design Set

#43. Matt Black Tote Bag Design idea.

#44. Three Editable Tote Bag Mockup.

#45. Tote Bag Hanging On The Wall.

#46. Eco Friendly Tote Bag Mockup.

#47. Tote Bag On The Grass.

#48. Canvas Tote Bag Mockup.

#49. Three Different Designed Tote Bag.

#50. Tote Bag Placed on a Garden table.