Food Bag Mockup | 22+ Best Creative Food Packaging Bag PSD Templates for Designers: Packaging for a food product is essential because it can directly help in building companies brand, which eventually helps in product sales increase. Though the main objective of packaging is covering the product for safety, it also carries a lot of value for marketing and promotional perspective. Good packaging can ensure product quality inside and also help to build great branding.
There are a vast array of different food products, so obviously the packaging would also have a hell lot of varieties. When it comes to producing a new design for Food bag or Food packaging, being a designer it is essential to create design considering the product type and category and for which purpose the packaging is going to be used for. In this collection, we have listed 20+ Best Creative Food Bag Mockup or Food Packaging PSD Templates for a designer to have multiple Food Packaging Mockups option they can utilize in their project. This list comprises of best and creative Food bag design which are gathered keeping in mind different food category and their packaging needs. You can check 30+ Packet Mockup templates for additional products not only limited to Food product packaging. If you have full design project of complete packaging solution, then take a look at this 30+ Best Free & Premium Carton PSD Packaging Template Collection which you can use to present your concept of full packaging solution to your customer.
Also, Check – 
UNLIMITED DOWNLOADS: 500,000+ Product Mockups & Design Assets
_______________________________________________________________________
Mockupden Exclusive Free Food Bag Mockup PSD Files for our Visitors:

Updated New Inclusion on 19/05/2021
Free Food Bag Mockup PSD Template
Free Food Carry Bag Mockup PSD Template
Free Red Pepper Chips Bag Mockup PSD Template: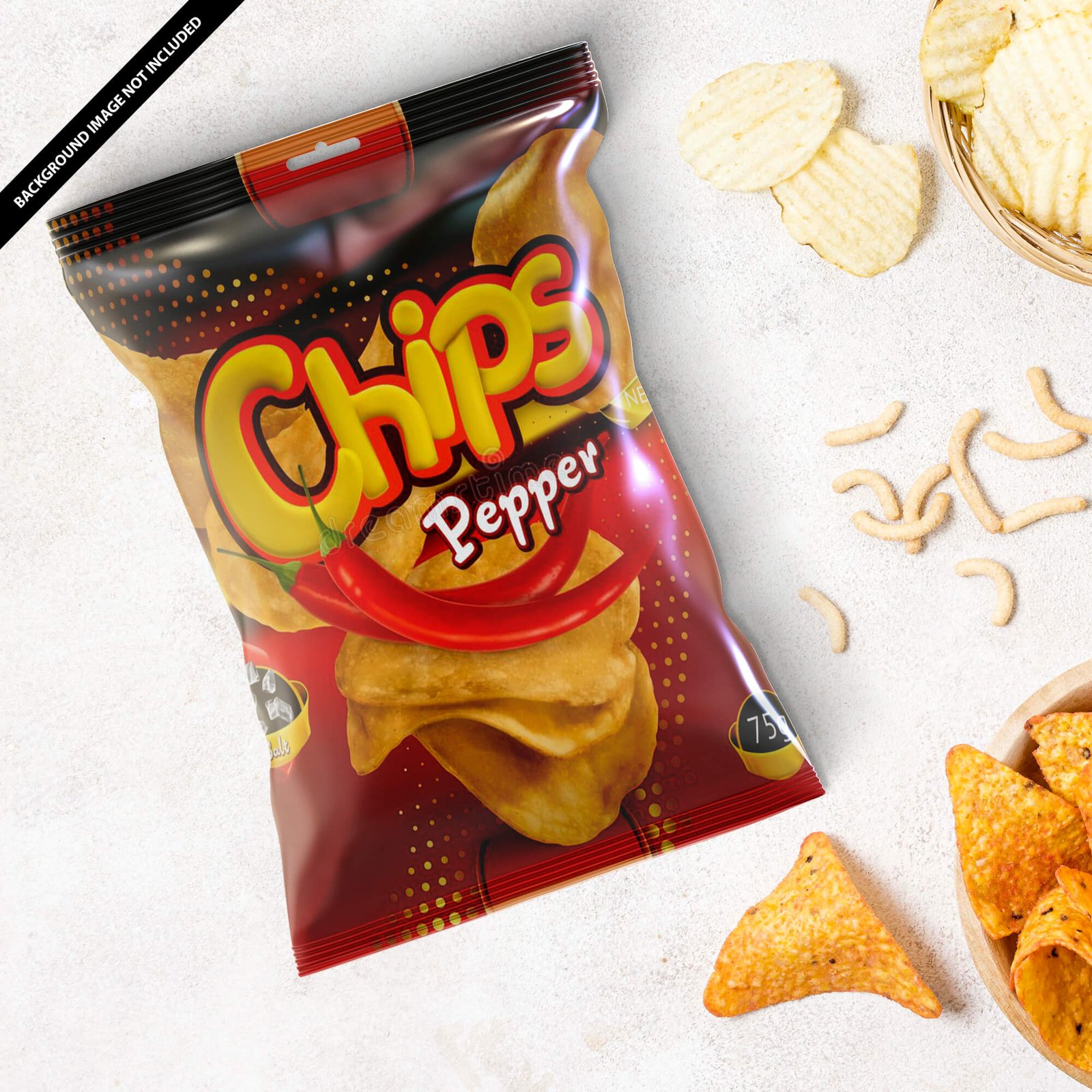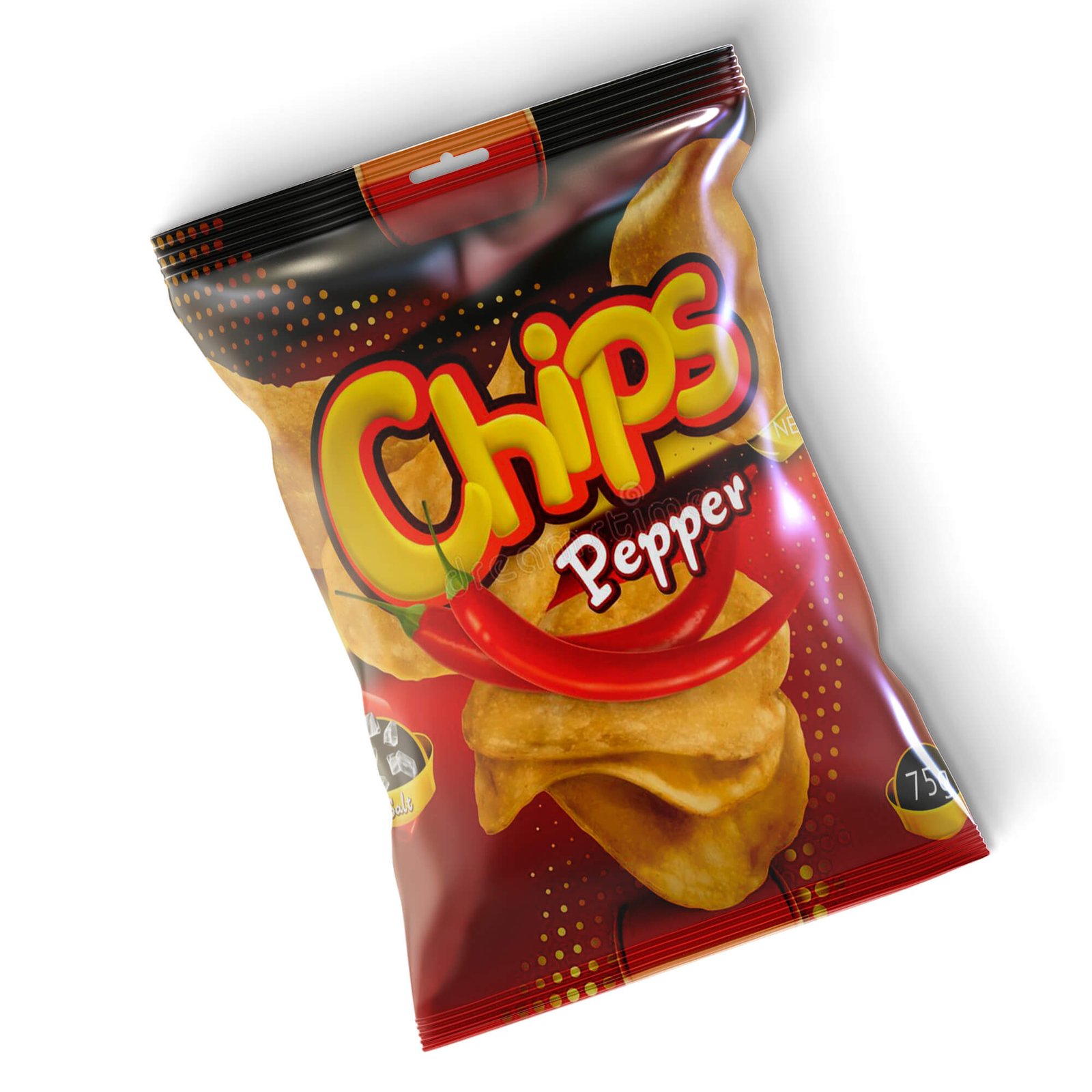 Free Chips Bag Mockup PSD Template:
#1. Brown Colored Food bag Mockup PSD
This type of mockup bags is easy to use as they are stuffed with several smart layers. The whole body of the mockup bag is in brown with black and blue shades. This paper bag is placed on a blank surface with some description is given at the left-hand side. As you can see, on the front side, the whole area is empty to add your text wherever you want and the logo at the top of the mockup box. This mockup is specially designed for instant packaging stuff like cookies, candies, tea, and coffee.

#2. Black Plastic Food Bag Mockup
This food bag mockup is designed to pack your chips. This mockup bag is in black with a heart-shaped chips logo at the middle of the packet. It is placed on a wooden table for a pleasant presentation. Round yellow chips surround the package for a nice texture. This mockup is in a high-resolution of 5000*4200. The background and the color of the bag can be replaced with your color through smart editing object available in the market.

Download Now
#3. Organic Food Bag Vector Template
This mockup bag may be used for shopping purpose. In this picture, there is a bag and a milk box along with some tomatoes is placed on the wooden floor. The mockup bag has two handles in the middle and flower type texture. The milk box is in white and black. This bag can contain a considerable quantity of foodstuff as this has been made for a massive resolution of 5000*4500. You can add any text and logo on the bag to make it more beautiful.
#4. Stand Up Multicolored Food Bag Mockup
To represent the best design of bag mockup, choose from a vast range collection we have listed here in our next Food bag Mockup list. There are four pieces of food mockup is given in the picture pack. They all are in a different color, but the shades are the same and placed in a straight line for a better view. The shape of this bag is a rectangle, and its regulation is 7500*5000.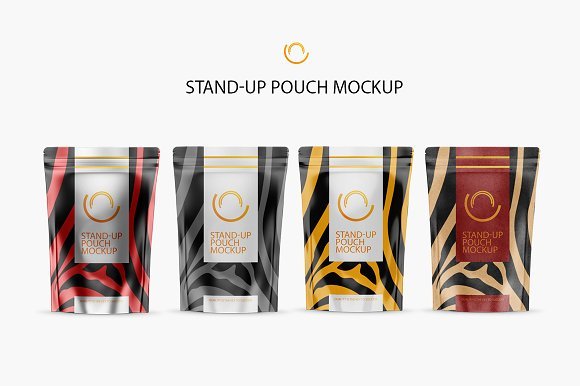 #5. Black Pouch Food Bag Mockup PSD
This food bag mockup is the most attractive comparing to other bags. The outer layer is dark blue, and the inner portion is blue. In the packet, three circles with different color are given. The bag is sealed at the top to keep your stuff fresh and clean. The background shown in this picture is transparent so you can add your color or texture on this mockup through smart objects.

#6. Four different color Food Bag Mockup Vector
The given mockup has four different bags of food. The colours of the four bags are white, yellow, green and orange. All four bags have different designs printed on them. Its resolution is 4000*300px presented in a white background which is customizable by smart editing tools.

#7. Black colored with casement bag Mockup
This food mockup bag is made for special occasions. In this bag there a transparent portion at the bottom for better presentation. The bag is made with mat finish color with details of the product. It has got an attractive background theme, as well. Every layer of the mockup is well-defined. You can add your text and logo on the bag of your own company by professional editing tools.

#8. Simple Brown paper Food Bag Mockup.
This food mockup bag is elegant and straightforward. The bag is placed on a wooden table. This mockup bag has a light brown color white a red handle positioned at the top. The cover has a nice texture. You can see the food inside the bag as there is a transparent hole is given at the centre. The background and the color of the bag is editable through smart layers.

#9. Three colored food packaging box Vector
This rectangle mockup bag is for cookies and biscuits. There are two different views of this box. The upper one is the front portion, and the other is back of the box. The color is divided into three parts, such as orange, green, and white. Add your text on the box to show them your offer and put your company name.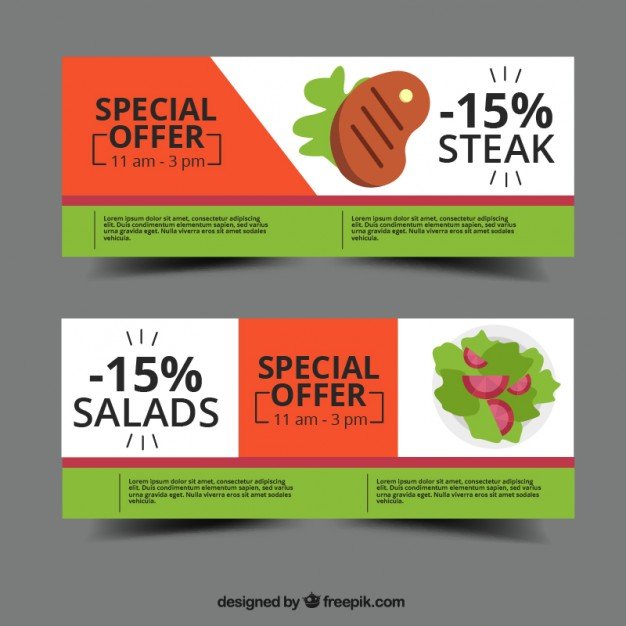 #10. Three transparent plastic Food Bag Mockup
This food bag mockup is very useful for packing gifts. The transparent bag has got a fantastic view of the presentation. There are three bags in the picture; they all are transparent with a ribbon on their neck. The texture of the first one is in multi-colour with blue ribbon, and the other is green with a red stripe, and the third one is full clear with a red ribbon on it. Customize your food bag through the smart object.


Get Here
#11. Food Box and coffee Cup Mockup
This food Box mockup is placed on a wooden table. There are different food objects present in this mockup scene along with food bags such as vegetables, juice bottle and a card to show the brand name. The Box is simple with a cover, and there is a white coffee cup placed beside it. Paste your company's name on the top of the Box and Coffee container by smart editing tools.

#12. Red colored bag PSD Mocku
#13. Well designed Black packet Mockup
#14.Two Snack Food Bag Mockup
#15. Love word On the brown Food Bag Mockup
#16. Purple Shelf box Mockup
#17. Red colored food box Mockup
This food bag mockup is useful for food shop to deliver food in it. The bag has well-organized layers. It is in red and white colored combination and there is an opener platform on the top of the box for opening it. Add your logo on the box and also color can be changed to your own choice.
#18. Wooden box filled with almond Mockup
This food box has a wooden texture and is placed ob blurred background. The box is full with almond in 3D view. This box can be used for special occasions to gift someone.
#19. Food box with window flap at the top Mockup
#20. Brown color pastry box Mockup
#21. Food Bag Mockup PSD
#22.

Food Bag Mock-up