Paper Box Mockup | 37+ Best free paper Packaging Design Templates – Hello readers! We are back with our next post in the mockup collection series. Previously, we have rounded up several box mockups starting from pizza to Jewelry Box and one of our readers requested if we can make a fresh compilation solely on paper box. We have considered the request and in this post, we have gathered some of the most creative 37+ Best free Paper Box Packaging Design templates. These mockups could be used in a boring spectrum which is indeed not limited to the Pizza box or Logistic category only. This diversified list will let you personalize your box packaging for your clothing brand, branding packaging instrument, a gift box and a whole host of other things.
As always, we have added mockups from different category which have unique presentation scenario that you do not need to look for anything else for your client presentation. These templates are self-sufficient, all you need to do is, alter the client product or company name into these templates and you are good for a personalized presentation.
Also check,
UNLIMITED DOWNLOADS: 500,000+ Product Mockups & Design Assets
Get your Mockup customized by us at Fiverr.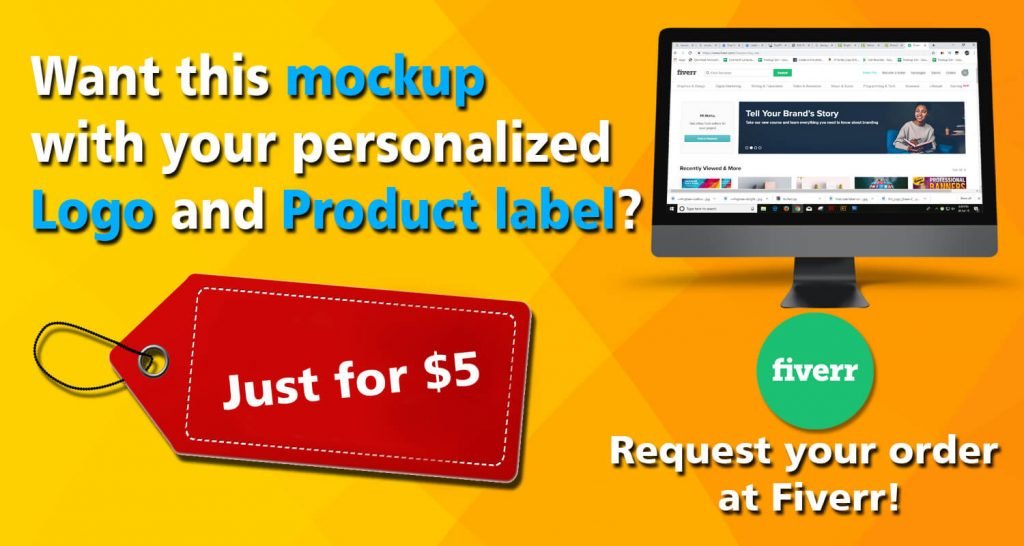 _______________________________________________________________________
Mockupden Exclusive Free Paper Box Mockup PSD Files for our Visitors:

Updated New Inclusion on 25/06/2021
Free paper Mailing Box PSD Mockup Template
Free Open Paper Box Mockup PSD Template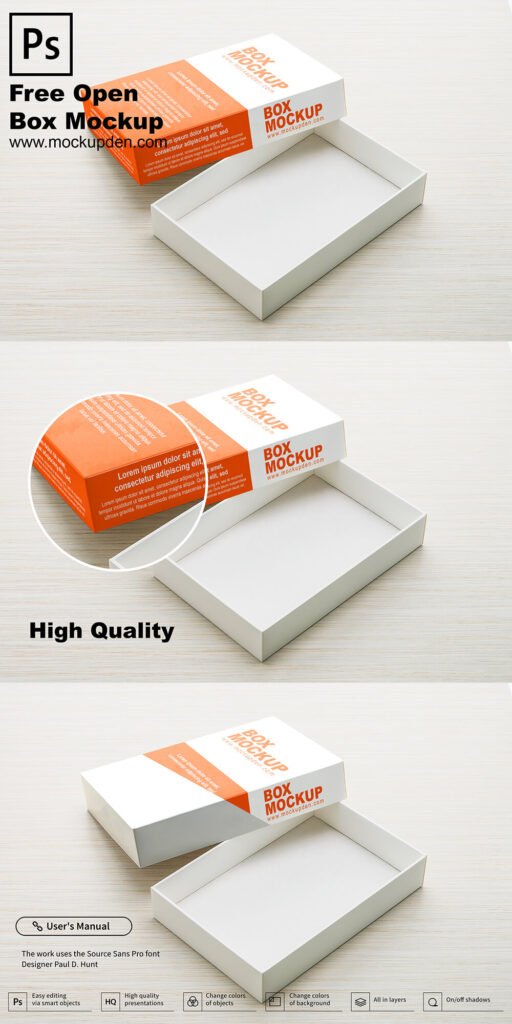 Free Woman Holding Open Paper Box Mockup PSD Template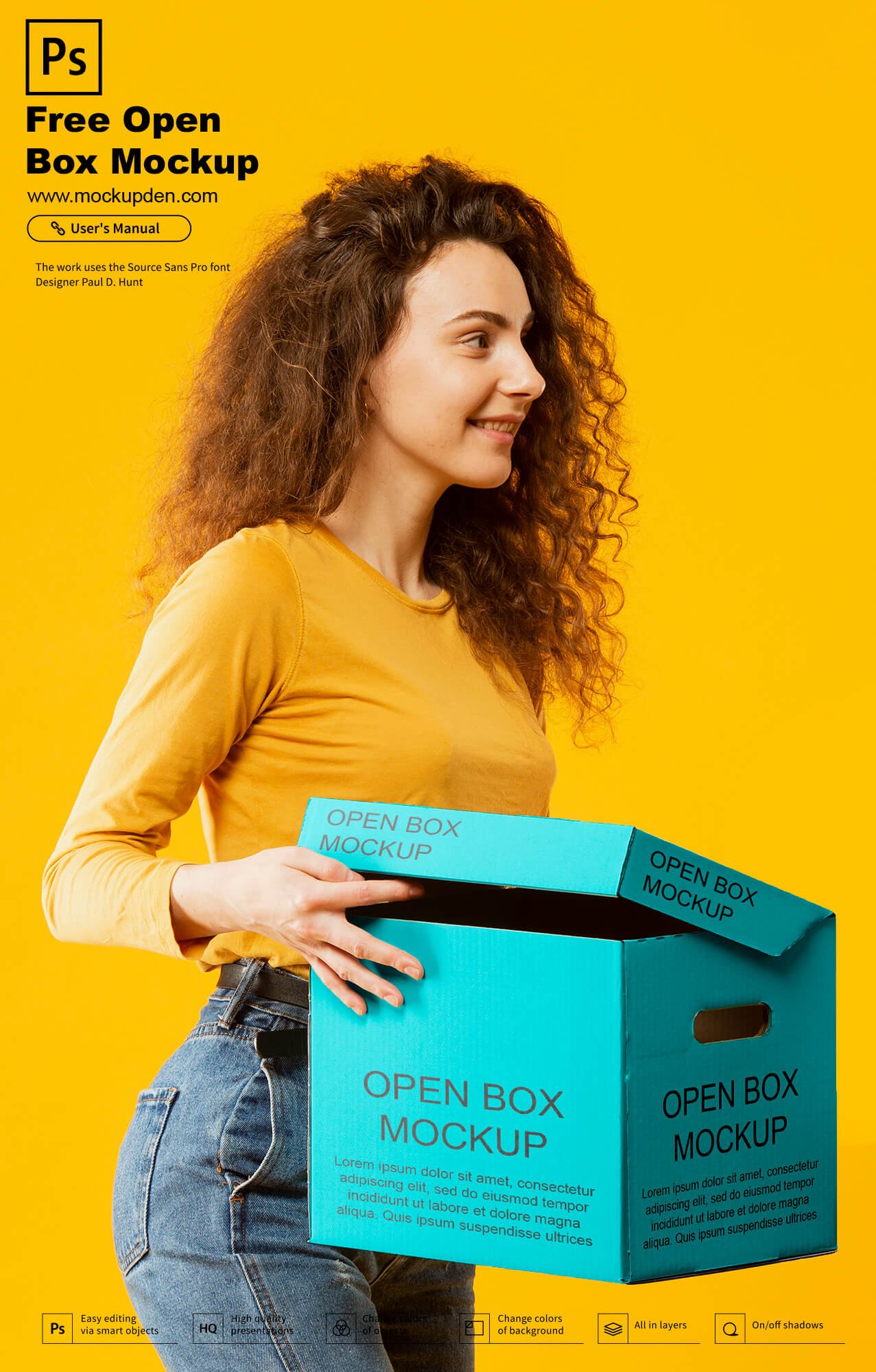 Free Paper Popcorn Box Mockup PSD Template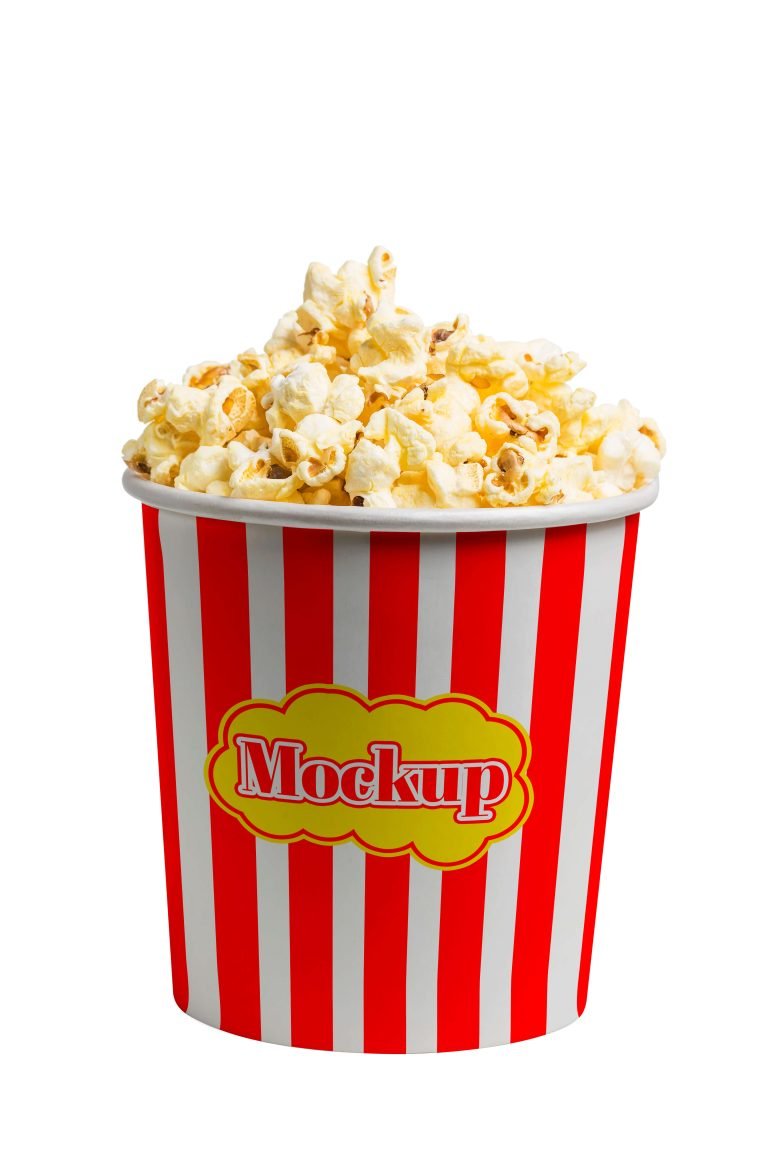 Free Big Size cutboard Paper Delivery Box Mockup PSD Template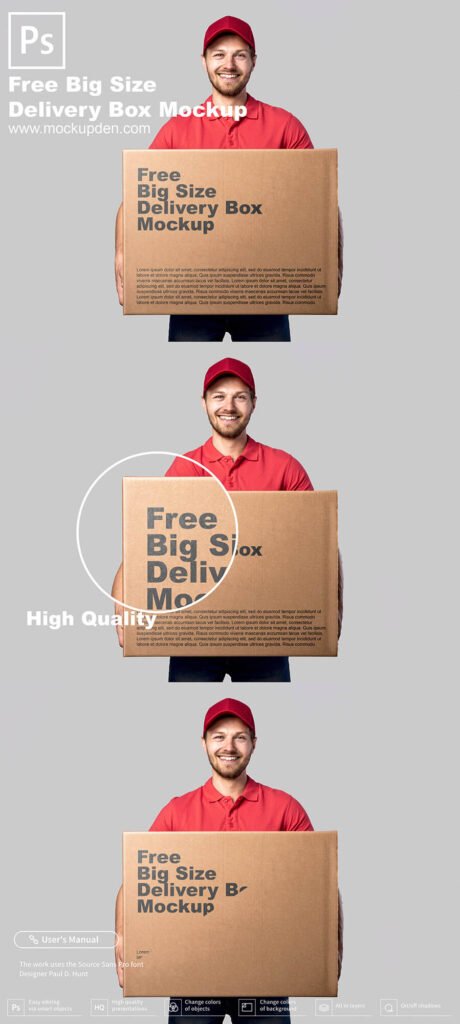 Free Standing Paper Box Mockup PSD Template
Free Popcorn Box Mockup PSD Template:
#01 –

Crop Hand Holding Paper Cake Box Mockup
This is an illustration of a crop hand holding a light blue color paper lunch box on his hand. For any close up presentation of design element of a broad theme this can be used as well as background.
#02 –

Small Paper Box Mockup Set

#03 –

Simple White Color pastries And Cake Packing Box
#04 –

Emoji Printed Paper Packing Box PSD Template
#05 –

Paper Shoes Packing Box Mockup
#06 –

Paper Box Mockup
#07 –

Black Ornament Packing Box Mockup
This is one of our favorite template in this category. Beautiful radiant color design template has two branding space right on the opening lead and down-frontal section for customize branding.
#08 –

Professional Light Green Shipping Box Mockup
#09 –

Square Open Paper Box PSD Collection
#10 –

Pac-Man Edition Paper Box PSD Design
#11 –

Paper Made Pizza Packing Box Vector File Illustration
#12 –

Open Pink Color Donuts Packing Paper Box

#13 –

Yellow Color pastries Packing Paper Box

#14 –

Chocolate On Paper Box Customizable PSD
#15 –

Red Open Pizza Packing Paper Box Packaging PSD
#16 –

Octagon Pizza Packing Box Mockup
#17 –

Paper Box Mockup
#18 –

Brown Color Mailing Box Mockup
#19 –

Cardboard Box Sample Mockup
#20 –

Cartoon Printed Paper Packing Box PSD
#21 –

Red Cardboard Made Pizza Packing Box
#22 –

Square Paper Box Mockup Set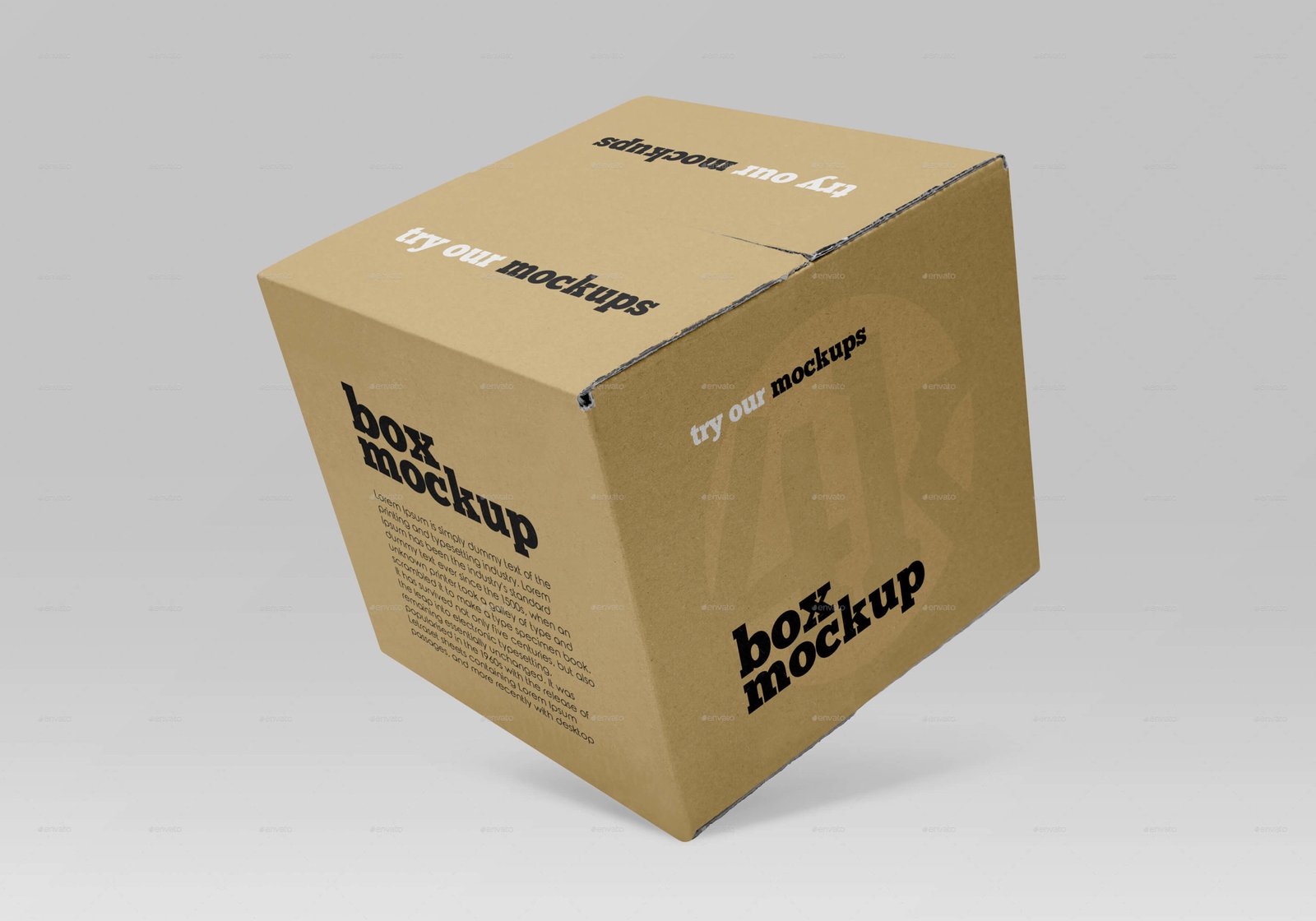 #23 –

Cake Paper Box Mockup
#24 –

Paper Soap Box Mockup
#25 –

3 Paper Box Illustration
#26 –

Paper Box Mockup
#27 –

Paper Box Mockup 05
#28 –

Medicine Packing Paper Box
#29 –

Creatsy Slide Paper Gift Box Mockup
#30 –

Green Floral Printed Paper Box Packaging in PSD Format
#31 –

Paper Hang Tab Box Mockup
#32 –

2 Tablet Packing Paper Box PSD Design in Customizable format
#33 –

Paper Box Mockup 08

#34 –

Paper Box Mockup 03

#35 –

Logo Printed White Paper Packing Box Mockup

#36 –

Beautiful Cake Packing Paper Box Free PSD

#37 –

Paper Box Mockup 06