Gift Bag Mockup | 23+ Trendy Gift Bag PSD & AI fully Customizable Templates:– Gift is one such item that requires visually attractive to draw customers' attention. You may have great gifts in your shop, which are visually very lovely and feature excellent attributes. Still, if you fail to pack them with Gift Wrapping Paper or hand them without a nicely designed gift bag, that might let down your customers' expectations of wholesome service. This is why it is very much required to have excellent gift bag packaging for your shop. This would not only satisfy your customer's expectations, but you can also use gift bag packaging for branding your business.
If you already have a gift bag for your shop and want to do a design modification or simply looking for a gift bag design template for your new shop, you will be glad to know we have compiled 23+ trendy Gift Bag PSD & AI fully customizable Templates. These templates are professionally made for personal and commercial use. The help file included with each template will guide you on the procedure of modification and how to do them conveniently, even if you are new to the design.
Also check,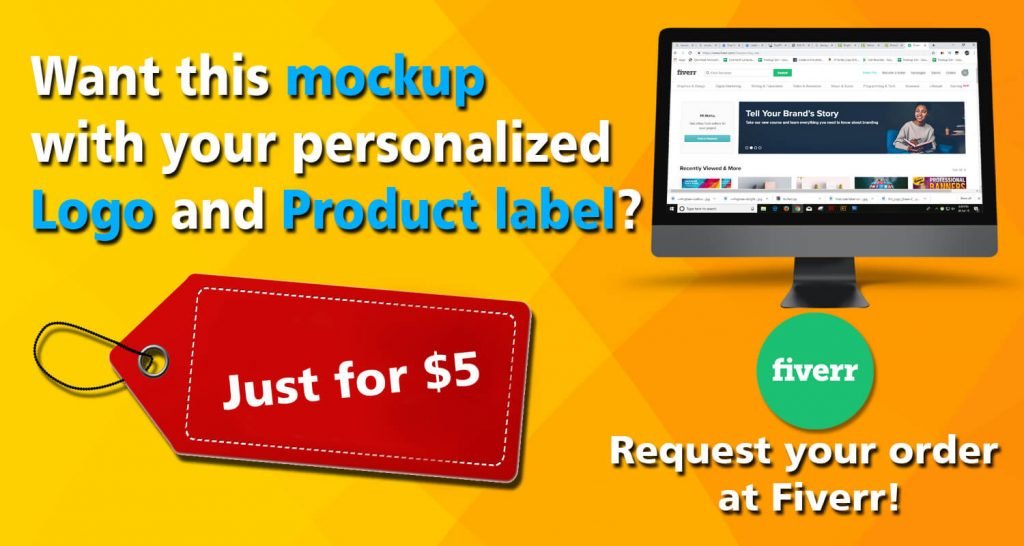 UNLIMITED DOWNLOADS: 500,000+ Product Mockups & Design Assets
______________________________________________________________________
Mockupden Exclusive Free Gift Bag Mockup PSD Files for our Visitors:

Updated New Inclusion on 06/09/2020
Free Paper Gift Bag Mockup PSD Template

Free Gift Bag Mockup PSD Template
#01 –

Gift Bag And Box Mockup Illustration
Here we provide you the illustration of a gift bag and gift box mockup design in Photoshop file format. It's a pink and white color-printed gift box pack which gives you 26 PSD files in custom colors. You are free to change the color shade or texture if you need to blend the packaging with product color.
#02 –

Ribbon Tied Gift Box Mockup
This is a ribbon tied gift box mockup presentation. The image listed above features a man blurred photo holding a gift box on his hand with a ribbon tied on the box. It's a white and blue color gift box which features easy editing through smart option. Moreover, you will also add an image to this box to personalize your product or business brand.
#03 –

Red Color Gift Box Mockup
Brought to you, here is a realistic view of a red color open gift box mockup design. It displays a red color square shape lid and white color box with a white ribbon tied on the top. In addition to this, it also shows a wooden background with easily customizable features so that you can effortlessly add your design to it.
#04 – Creatsy Paper Gift Bag PSD Template
#05 – Printed Gift Bag PSD
#06 – Crop Hand Holding Pink Color Gift Bag Free Photo
#07 – Floral Print Shopping Bag Vector Design Free
#08 – Custom Color Gift Bag PSD Design template
#09 – 4 Paper Gift Bag PSD Design
#10 – Die Cut 3D Gift Bag Vector Design
#11 – Pink Color Open Gift Bag Mockup Packaging Box PSD
#12 – Multiple Gift Bag Mockup Illustration
#13 – 7 Gift Box And Bag Bundle Mockup
#14 – Multi colored Gift Bag Mockup Photos
#15 – White Color Gift Bag With Handle Mockup
#16 – Realistic Gift Bag Vector Design
#17 – Paper Bag With Flower On It Free Photo
#18 – Colorful Shopping Bag Vector Design
#19 – Floral Print Gift Bag Mockup Design
#20 – Attractive Black And white Gift Bag Design Template in PSD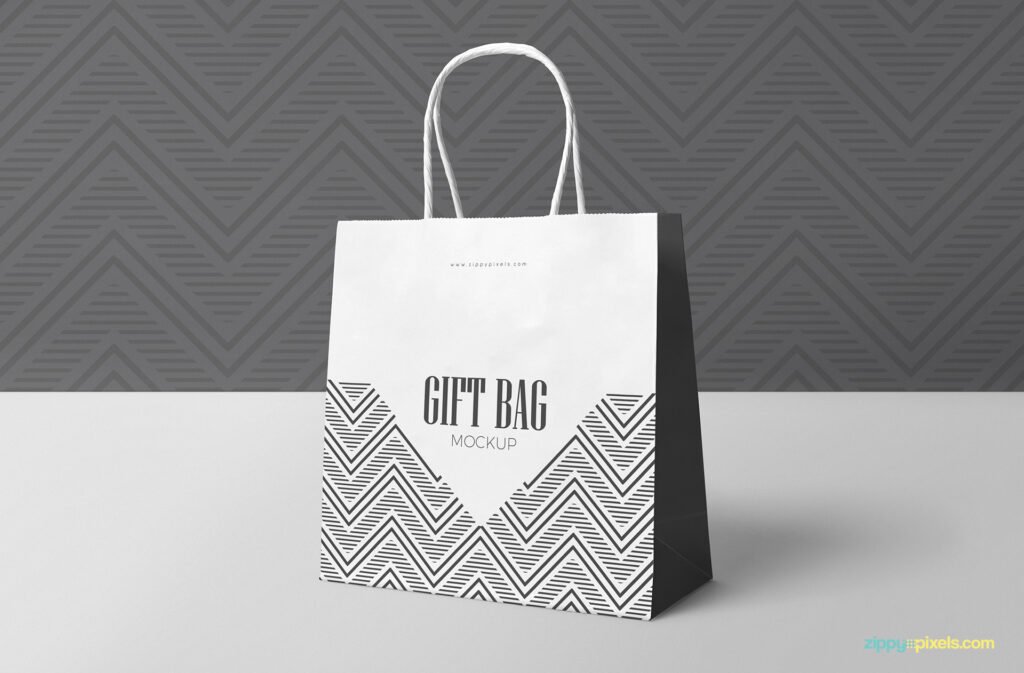 #21 – Gift Bag Mockup 2 pair 
#22 – Clear Gift Bag Mockup
#23 – Glossy Paper Shopping Gift Bag Mockup