Beer Label Mockup | 24 Creative Beer Packaging Design Concept for Brand Promotion: Beer labels are utilized for the information of the product about the brand name, ingredient contains, company office, customers care details, website address, QR codes, etc. Labels are generally made with paper or plastic in different colors and designs are provided in bottles and cans. Labels are one of the very first things we look for on a product for recognition of the company name and product details before buying it. Use our label mockup which is made high-resolution for the presentation.
In this mockup collection, we have different types of label design for the introduction of your bear product. You can also use it as a wine label, champaign label or any other alcohol product. All the mockups are made in the well organized and separated layers so you will not have any difficulties in the modification of these mockups. Or if you still stuck in any problem, contact us at Fiverr, we will do the service for you.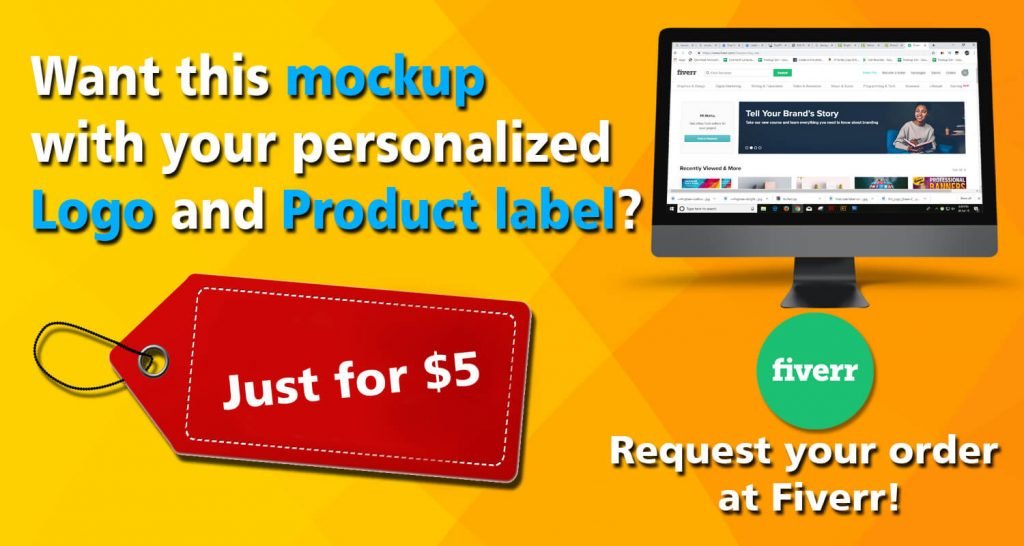 UNLIMITED DOWNLOADS: 500,000+ Product Mockups & Design Assets
______________________________________________________________________
Updated New FREE Templates inclusion on 10/27/2021
Free Beer Label Mockup PSD Template:
01. Beer bottle on the wooden Self Template
This mockup will help you to find a unique label for your beer product very easily which is indeed difficult to accomplish. The mockup featuring five bottles on a rustic wooden shelf and populated with different label designs. The labels are rectangular in shape on the body and neck with the identical color cap. You can change the design and color of the labels and cap with the support of any Editing software like adobe photoshop. This file comes with a dimension of 4500 x 3000 pixels at 300 dpi in both PSD and PDF format.
02. Beer Bottles On the Wooden Background
Beers are one of the best things to consume when you want to relax, deep sleep, etc. This scene is featuring a couple of beer bottles are placed on the wooden tables with some fruits. There are different drawing are made such as beer bottles, beer can, glass, plate, drum, bread, etc. on the table. You can alter the background, color, texture, drawing with the help of any photo editing software. This file present in PSD format and the dimension is 4500 x 3000 pixels at 300 dpi.
03. Crafted Beer Label In Vector Format
04. Beer label Vector Illustrator
An amazing close-up view of the beer bottle mockup featuring three beer bottles in the white background. The first bottle is brown and the second is yellow with white labels and orange caps while the third is black with the same color label and cap. Your brand name and logo will pop up in the center of the body labels along with other information. Neck labels and cap are also used for logo appearance.  In just a few clicks, you can change the color of the labels, caps, background and attach your own design with the help of a smart object. You can also alter the size and corp this mockup. This file is present in PSD, PDF format with the measurement of 4500 x 3000 pixels at 300 dpi, which comes in 87.84 MB Size.
05. Beer Label Vector Illustrator
06. Isolated Beer bottle Label PSD Template
07.

Changeable Beer Lable Template
This mockup offers unique labels for the beer product to increase sale of your brand. Showing beer bottles in a variety of labels design and boxes. Upper beer bottle images display the labels in rectangular shapes and boxes are also made with the same design of the labels. The beer bottles are fully covered with labels that are white and black in color with the simple brown box to promote your brand. This mockup is made with 4 different environmental backgrounds for front and perspective view. Use Adobe Photoshop for modification the features like changing the background, the color of the bottles, caps, design of the labels, add or remove the shadow and lighting, insert brand name, etc. This file is available in PSD format with a dimension of 4680 x 3120 pixels at 300 dpi.
08. Beer badges In Vector Illustrator
09. Crafted Logo Vector Template
In order to accomplish your target, you can select your high-resolution photo-realistic beer bottle mockup for your presentation. This is a crafted beer logo set mockup that is presented in a very stunning and sleek manner showing a man holding a beer bottle in an open restaurant. The restaurant is situated in a busy market place as showing in blur background, a busy and populated street. Your brand name and logo will display on the beer bottle. Besides, it can be used for logo, labels, badges, stickers, stamps, T-shirts, posters and visiting card design. This is a vector file available in the PNG, JPG, AI format comes in 9.92 MB size.
10. Alcoholic Drink Illustrators
11. Beer Bottles in the Box PSD Template
Make your beer bottle label product more attractive and genuine with this wonderful mockup. There are many bottles in the box showing a beer bottle above the box. The labels are orange in color inserted on both the body and neck of the bottle. This mockup is finalized with 8 high definition effects and 4 smart layered objects. This file made in PDF, PSD with a dimension of 4500 x 3000 pixels at 300 dpi. The file size is about 75 MB and can be editable in the adobe photoshop.
12. Women's Editable Sweater With A Tag Template
On any special occasion, beer plays an important role to make friends and relatives relax and connect them together. This mockup features a woman holding a picture of beer bottle and glass filled with beer put on a wooden table with some grains and leaves. The image looks awesome with the realistic background of grain field. You can replace your brand name, logo as per your requirement. The file comes in PSD format with a dimension of 4680 x 3120 pixels at 300 dpi.
13. Blonde Beer Label Template
14. Vegetable Beer Lable Vector Mockup
15. Vintage Beer Label Mockup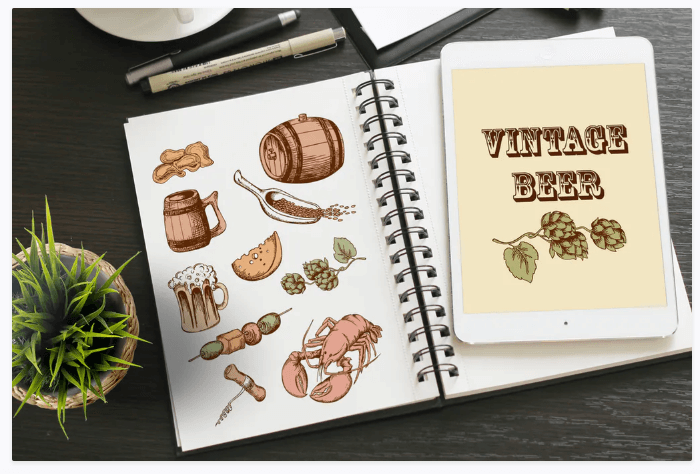 Get Here
16.  Oktoberfest Beer Festival Mockup Template
17. Fancy Beer Bottle Mockup
18. Different Shape of Beer Bottle Mockup
19. Smart Beer Label PSD Template
20. Transparent Sticker Label Design Template
21. Beer Bottle on White Stone Mockup
22. Ultrarealistic Beer Label Mockup Template
23. Man Showing a Beer Bottle Template
24. Designer Cap Bottle Mockup