Wine Label Mockup | 32+ Creative & Trendy Wine PSD & Vector Template – Wine labels are significant sources for the recognition of the wine brand category and its information. Labels are one of the main things customers look for to confirm the brand they want to buy. It provides various information such as country of roots, quality, kind of wine, alcoholic percentage, marketers, producer, bottler, importer, or exporter. Sometimes it also contains QR code, website address, etc. for personalized branding customization.
We have listed below an amazing and unique collection of wine bottle mockup designs for your brand. Mostly available in the PSD format. You can edit in the Adobe Photoshop, and if you have chosen any one of these designs for your product branding and want to customize it, then you can also contact us at Fiverr.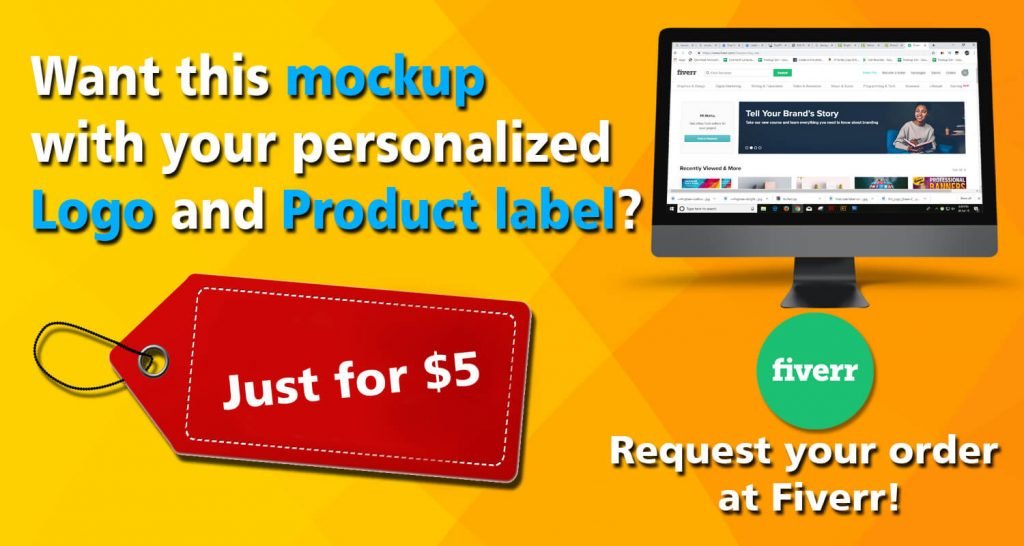 UNLIMITED DOWNLOADS: 500,000+ Product Mockups & Design Assets
_______________________________________________________________________
Mockupden Exclusive Free Wine Label Mockup PSD Files for our Visitors:

Updated New Inclusion on 19/06/2021
Free Wine Label Mockup PSD Template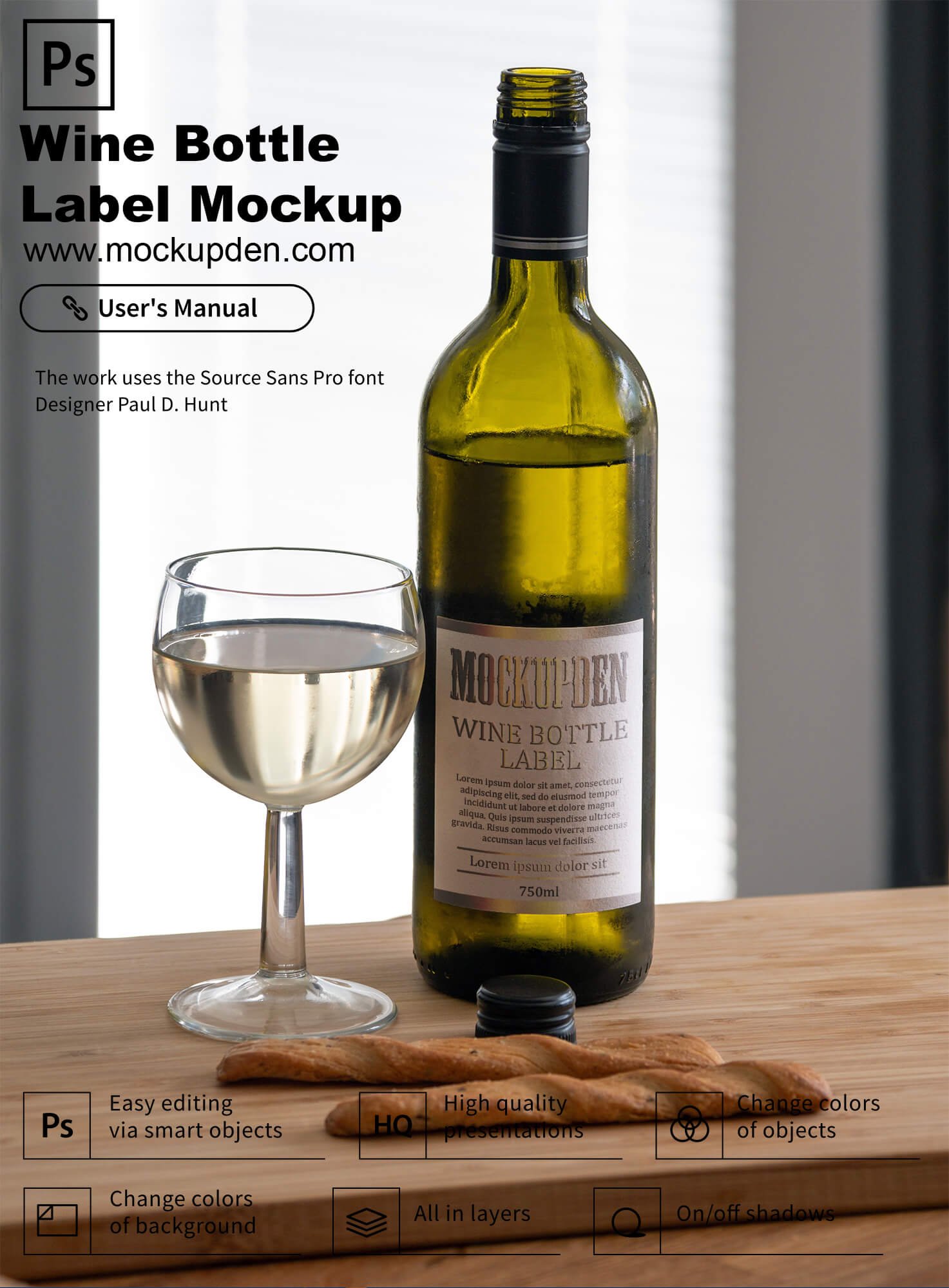 #1. Bi-Color Vine Wine Label Mockup.
People are making the ultimate selection of the product based on the quality and looks of the labels. That's why this wine bottle mockup presentation suits your desire. This mockup is displaying two wine bottle in red and black colour. The labels which are placed on the bottles come with unique design in a transparent background. Your brand name and slogan will display at the base level and major product details in the middle of the labels containing two different intricate grape-vine illustrations on pure white background. The kit has anterior and posterior labels with a specific vine craft comes with the dimension of 6000 x 6000 pixels in PSD format.
#2. Four Color Wine Bottle Design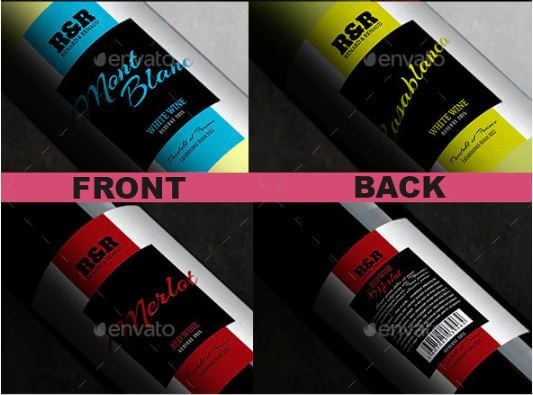 #3. Wine Bottle Logo Vector Design
#4. Wine Badge And Bottle Logo Design Vector File
#5. Wine Bottle And Grape Mockup Image With Blank White Label
#6. Free Wine Bar Logo Scene Illustration
#7. Red Wine Bottle On Cloth Mockup
#8. Grand reserve Wine Card On Wooden Floor
#9. Two Grape Print Wine Card Scene
#10. Smart Design Two Black Wine Label Mockup Design
#11. Floral Print Wine Label Mockup design
#12. Photorealistic Wine Label Mockup Set illustration
To sustain in the market, labels can be an excellent method for branding. Brands carry some critical information that will offer some idea about the product to the clients. Two green wine bottles are displaying with two rectangular labels in this mockup. The labels contain your brand name on the top in bold text format with logos and a small message for your clients. This mockup comes with different logo, design, and you can modify this with your style and logos with the help of Adobe Photoshop. It comes in PSD format with the dimension of 3500 x 2600 pixels.
#13. Black And White Color Wine Label Mockup
#14. Three Wine Bottle With White Label
This wine label mockup is made for showing the product in a genuine and authentic manner. Displaying three bottles in different colors with identical labels shapes and sizes. Brand name is inserted in the centre of the labels, logo at the top and other content at the bottom.
#15. Amazing Wine Bottle And Label Design
#16. Customizable Wine Label Mockup Template Design
#17. Thee Different Color Shiny Wine Bottle
Create your product goods to the extra advance appearance with logo and slogans for better authentication. By using this type of mockup, you can make your clients remember your company name for the long time and spread word-of-mouth to their friends and family for promotion. The wine bottle label comes in a square shape with a variety of colours. The labels are stuck on the lower portion in big size and small size on the cap portion with glossy and matte colour control. This unique view of the wine label mockup packaging PSD and PDF file can easily be customized in the adobe Photoshop. You can change the color of the label with different light and shadow effect. This mockup is available in 69.79MB with the dimension of 6000 x 6000 pixels.
#18. Round Wine Bottle Label Design
#19. Clean White Color Wine Bottle Label Design
#20. Slim Editable Wine Bottle Logo Design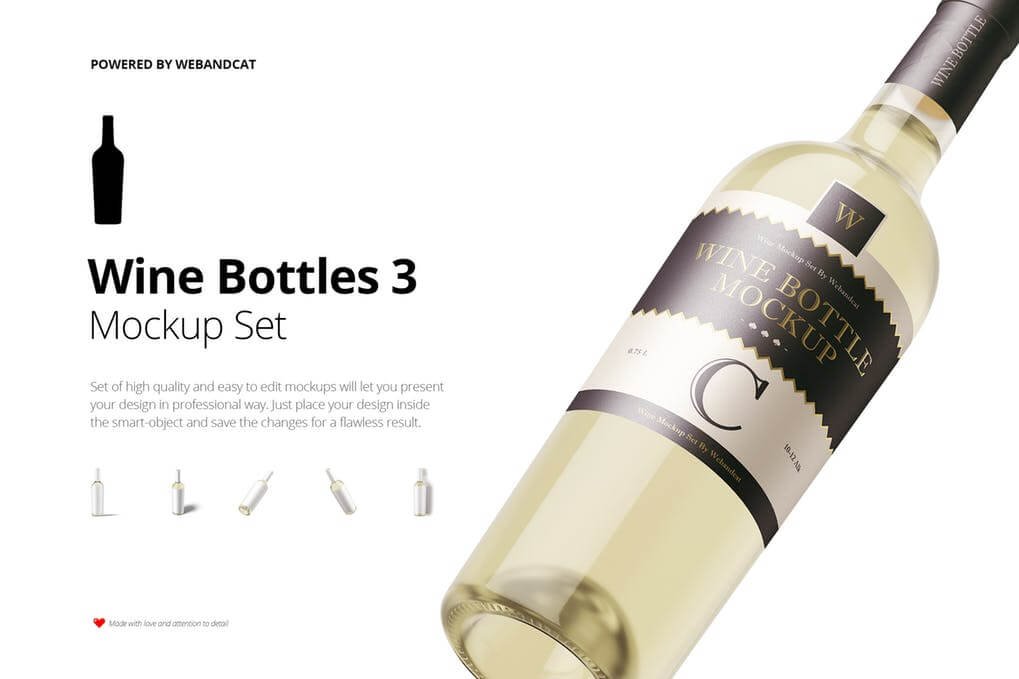 #21. Matt Black Color Two Wine Bottle Label
#22. Realistic Premium Quality Wine Label Mockup
#23. Red And White Wine Label Template Design
#24. Grapes Printed Wine Label Design
#25. Black Color Card And Wine Label Design
The labels are constructed for the overview of the content information infront of the customer's notice about the taste and variety of the product. This mockup is showing two wine bottles, an envelope, labels, cactus tree, some leaves in the grey background. On the centre of the label, the brand name is displaying on the wine glass background, and other information can be provided at the bottom. You can add things, colour, texture for modification of the vector file.
#26. Label On Wine Bottle With Label
It is a fact that beautiful labels are very delightful and entertaining for your potential customers. So creating fair, lovely, and visually labels can increase in the sale of your product. This mockup comes with three wine bottles and a wine glass. The bottles are in a different color, shapes with the various labels stick on it. It's a high-resolution photo-based mockup comes in both PDF and JPG file in the measurement of 6000(w) × 4500(h) pixels. You can change the color, background and effect in the adobe Photoshop.
#27. Bi-Color Vine Wine Label Mockup.
#28. Multiple White Frame Wine Label Mockup Design
This mockup comes with different design and sizes for wine bottle labels to add a professional look. These labels can also be used for the icon, template, restaurants, websites, crown, stickers, farms, pictogram, etc. You can select any design from this mockup and change your brand name, logos, design, quotes, colour, text format, gesture available in a vector file and can be edited in any editing software. This file comes in 3500 x 2600 pixels dimension.
#29.

Wine Label Mockup Template
#30. Hand Drawn Wine Bottle Vector Design
#31.

Wine Menu Mock Up
#32. Light And Deep Green Color Wine Bottle And Label Design Illustration