Brown Paper Bag Mockup | 37+ Creative Paper Bag Packaging Design Idea – A paper bag is usually created of paper, which is frequently used nowadays for the packaging, shopping bags, and sacks. The paper bags are categorized into two different colors, namely, white and brown. The designs, logos, etc. can be printed on both sides of the bag with Pantone color space. The paper bag is mostly used by the corporates, large association, business people for good packaging, seminars, events, and advertisement intentions. The inner flap of the bag is made for a smooth and sleek outline. A bag's parts are composed of rope, ribbon, and a folded paper for better grip. We are providing some magnificent brown paper bag for you to create your designer paper bag in a terrific way for branding.
Check out our best 37+ selected brown paper bag mockup collection to showcase your creative ideas of logos and the particular brand's slogans. With our fantastic mockup templates, you display a photorealistic demonstration of your motive. All the files are approximately are in the PSD and vector formats with all the editing solution done for our clients, or if you still feel any difficulties, contact us at Fiverr.
Also, Check – 
UNLIMITED DOWNLOADS: 500,000+ Product Mockups & Design Assets
By using these mockup designs, you can easily showcase your own presentation. In case, if you want to make any addition to these designs or customize this design, then we help you out in this and for this, you need to text us Fiverr.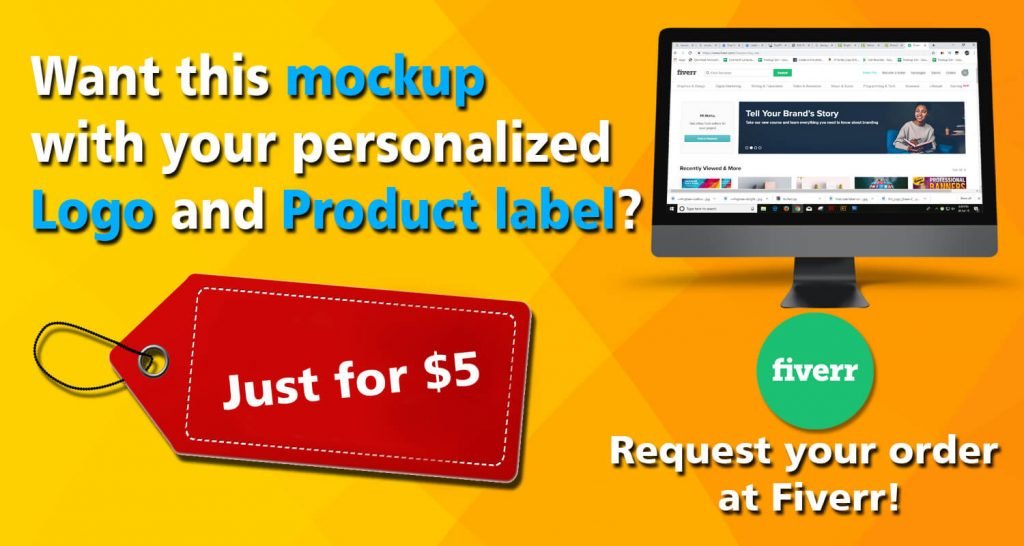 _______________________________________________________________________
Mockupden Exclusive Free Brown Paper Bag Mockup PSD Files for our Visitors:

Updated New Inclusion on 22/06/2021
Free Stand up Brown Paper Bag Mockup PSD Template
Free Craft Bag Mockup PSD Template
#01

– Brown Paper Bag Mockup Set
Use this crafted brown bag mockup to offer your clients a simple paper bag. The bag is rectangular made with the paper handle for handing the bag. You can modify this mockup like child stuff by uploading your design, corp it, adding your text, and image in the suitable position for your presentation's better appearance. It is a PSD file made in the resolution of 4500(w) × 4000(h) pixels in landscape orientation.
#02

– Brown Paper Bag Mockup with Visiting Card

#03

– Brown Paper Bag Mockup PSD

#04

– Brown Paper Lunch Bag Mockups – 3D Multi Views

#05

– Brown Paper Bag Mockup Set

#06

– Premium Brown Paper Bag Mockup

Create your advertising and wrapping designs more attractive, showing them with the brown paper bag mockups. Presenting three shopping bags standing in different poses on the purple floor and slanting on the blue wall. A white rectangle placed is left for the input for your brand name and other details. You can alter the front and side design, shadow, string color, and the background. Or, if you want to change the color of the entire paper bag, you can do it too with the assistance of Adobe Photoshop. The file will be available in the PSD format made in the RGB color mode. This mockup dimension is 3500(w) × 2300(h) pixels at 300 dpi.
#07

– Craft Brown Paper Bag Mockup Set

#08

– Kraft Paper Bag Mock-up

#09

– Brown Colored Paper Bag PSD Mockup
#10

– 5 Paper Shopping Bag Mockups

#11

– 6 Paper Shopping Bag Mockups
#12

– Kraft Paper Bag Mock-Up
#13

– Brown Paper Bag Packaging Mockup
If you are looking for a zip lock paper bag, This mockup template is made with the variety of options. You can use this Brown paper bag mockup is several different ways like for the packaging of coffee, tea, rice, candies, cookies, etc. Place your brand name along with the slogans on the front and other details on the back. Change the color, texture, stickers size and shapes, etc. as per your comfort. In just a few clicks, you can now have a killer appearance to impress your audience or client. It is a layered PSD file used for both the commercial and personal intentions.
#14

– Paper Bag Mockup Set
#15

– Brown Shopping Paper Bag Mockup
#16

– Brown Paper Bag Mockup
#17

– Realistic Brown Paper Bags Mockup
#18

– Paper Bag Type 1 Mockup
#19

– Paper Bag Type 2 PSD Mockup
#20

– Half Kraft Paper Bag Mockup
#21

– Free Brown Paper Bag PSD Mockup
#22

– Brown Color Coffee Bean Paper Bag Mockup PSD
#23

– Paper Bag with black T-Shirt Mockup PSD
#24

– Brown Paper Bag and a Coffee Mug PSD
A combo of juice jar and a paper bag is featuring in this mockup for the presentation. Suppose you are the restaurant owner, coffee shop, bar, and mockup for spreading your brand through your potential customers. This mockup will allow you to display your brand name on both bottles and paper bags. The jar is made in white color with a black cap, and a paper bag is made in brown color with a white stamp seal on the top. The unique features of this mockup is that you can change the color, texture, logo, simultaneously with the help of Adobe Photoshop.
#25

– Multi-color Paper Bag Mockup PSD
Make your introduction more interesting with this multi-color paper bag mockup. Showing three paper bags build in different shapes, sizes, and colors. The only common element is the ribbons in every bag is build in black colored in identical design. Your design will be displayed in the center of the bag for merchandising brand identity designs. You can easily adjust the bag colors to make it your brand designing using the smart-layer to add your logo graphics to the packaging bag. This is a vector file made in the dimension of 2800 x 1600 pixels in 20.8 MB size.
#26

– Brown Old Style Shopping Bag Mockup PSD
#27

– Free Luxury Paper Box Mockup in PSD Format
#28

– Cake and Cookie Hand Kraft Paper Bag Mockup
#29

– Photo Realistic Paper Bag Mockup PSD
#30

– Free Editable Paper Bag Mockup PSD
#31

– Shopping Bag PSD Mockup
#32

– Simple Paper Bag beside Coffee Cup Mockup
#33

– Craft Paper Bag Template Vector Illustration

#34

– Coffee Branding with Brown Paper Bag Mockup

#35

– Black Color Paper Bag Mockup
#36

– Clear Brown Paper Bag Mockup Beside Flower Pot PSD
#37

– Food Package Brown Paper Bag Mockup