Street Poster Mockup | 40+ Outstanding Free Street Poster PSD Templates: Posters are quite an important marketing element every small business should take advantage of. Poster advertisement in a prominent place brings great visibility to the company or product that no other medium of advertisement can match in terms of effectiveness. Street Poster advertisement can easily execute the company marketing strategy to convey the message of launching a new product or Upcoming sales or promotion offer or simply spreading company brand awareness. Posters are normally bright and vibrant in colors and placed in the most visible place in any high traffic location. But if the poster design is not up to the mark it can really turn off customers from the advertised product. Graphic design plays a significant role in making a great poster design and mock-ups are the great media that graphic designers use to showcase their Poster design to their clients.
Street Poster Mockups (Free & Premium) 
Here we have rounded up 40+ outstanding Street Poster PSD Mockup templates that are included keeping in mind different marketing needs. This diversified list consists of different types of a street posters which could be used in billboards, Hoarding, frames, etc. Please keep in mind some of the listed mockup are absolutely free but some would cost when you try to download them in your device. Explore Creative Market and Envato Marketplace for amazing new designs.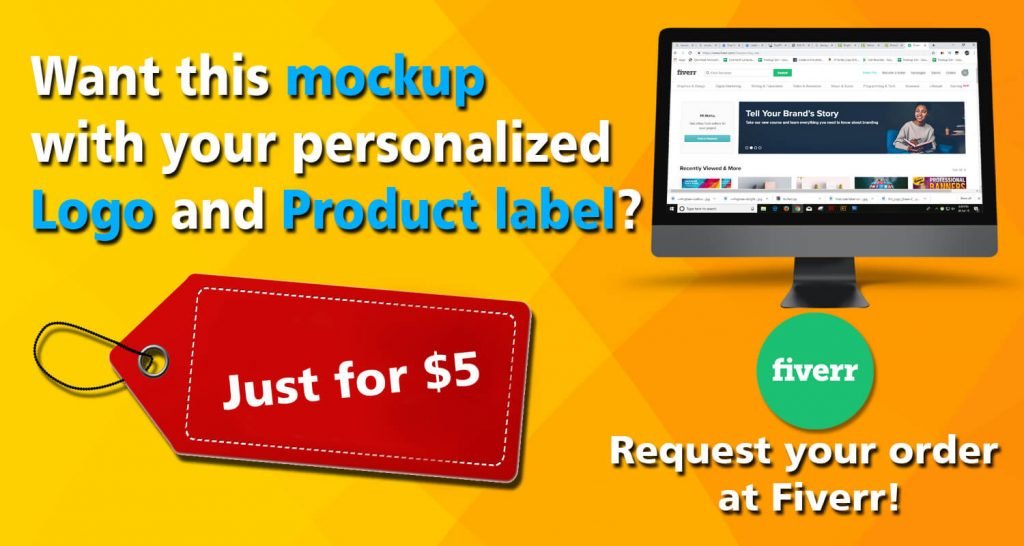 _______________________________________________________________________
Mockupden Exclusive Free Street Poster Mockup PSD Files for our Visitors:

Updated New Inclusion on 27/05/2021
Free Street Poster On Stand Mockup PSD Template
Free Urban Street Poster Mockup Design PSD Template

Free Street Poster Mockup PSD Template
#1. Urban Street Poster Mockup.
There are 17 street posters given in this mockup pack. As we all know that the people on the street spend a few seconds looking at the ads given in the poster. So you have to create a neat and creative poster that people get interested in the product at the very first glance. In this picture, the poster is placed on an old wall near a street where a couple is roaming. Make changes to this mockup and insert your advertisement on the poster and place it wherever you want to attract your customer with this amazing poster mockup.

#2. Street Poster On A Railing Mockup.

#3. Editable Street Poster Mockup.
In this mockup, the poster is placed on a steel railing of a size of 3000*2000px. The board is in black color and some numbers and signs are printed to show the directions and other things. There are 5 different styles of posters are present in the preview option to select your kind of style. By using smart objects, it will be easy to change the design and color of the poster as the layers are well organized.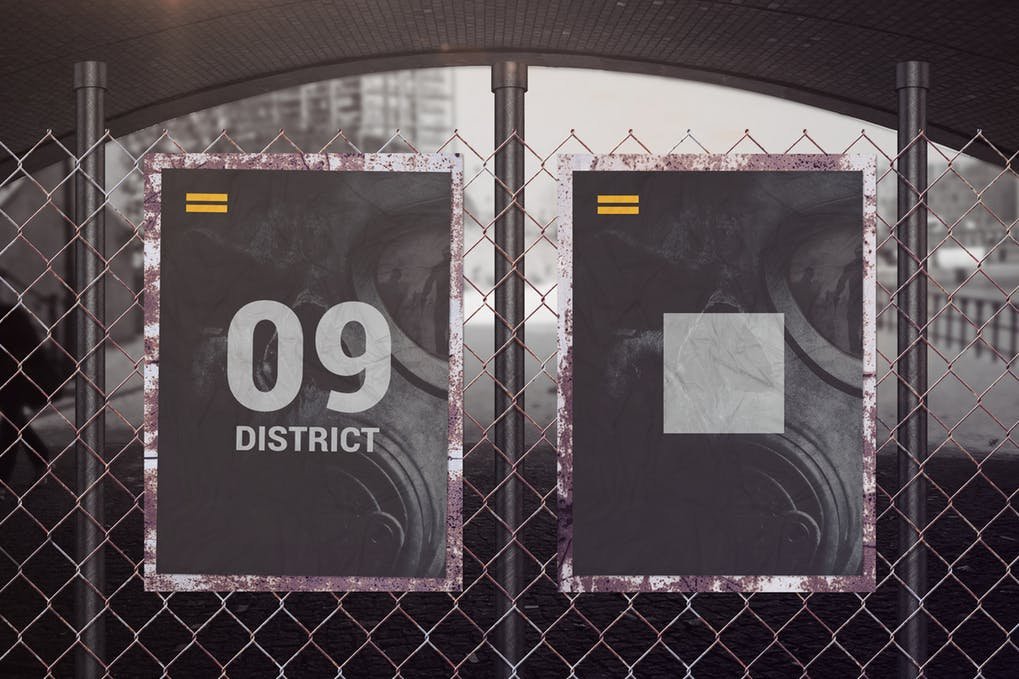 #4. Free Street Poster Mockup.
The hoarding which is placed on the road side has got an amazing shape and design as compared to others. Place your posters to this hoarding for the advertising of your company. A real picture is given in this mockup of 3000*2000 px which is not big enough but compared to other it has a reliable size. It is possible to remove cars on the road by using Photoshop or insert any other element including some person as well.

#5. Extendable Street Poster Mockup.
This photorealistic street poster will be very useful to show your deign professionally. It consists of 3500*5000 px of high-quality images. The designs and fonts are changeable, just copy and paste your artwork in this design by using smart objects. The other feature of this mockup are :-
Has a high-resolution.
Changeable background.
Easy change of design and texture.
High quality lightning.

#6. Street Poster Display Mockup.
This high-resolution image of 3000*2000 px containing a poster holder and can be used to place it outside any shop or restaurant. Just place your design on the hoarding and make it more beautiful by adding more effects to the mockup by using Photoshop app.

#7. Blank Street Poster Mockup.

#8. Picture Frame On A Street Poster Mockup.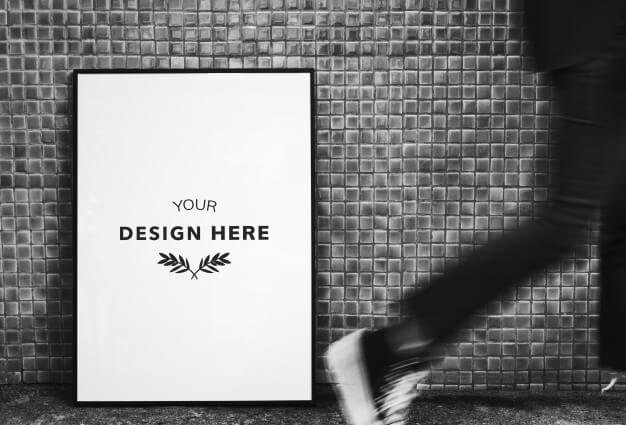 #9. High Graphic Street Poster Mockup.

#10. Fully Editable Street Poster Mockup.

#11. Street Poster Mockup Near A Basketball Stadium in PSD.

#12. Street Poster At A Bus Stop Mockup PSD.

#13. Street Poster Inside Metro Station Mockup.

#14. Old Street Poster With Lighting Mockup.
The posters which are given in this mockup are placed in a dark old theme place. This mockup has a different combinations of page peel, background, lightning style and other things. These mockup is ready to give your poster a clear and beautiful look. You may create different kinds of atmosphere for a particular themes or events. This mockup contains PSD files, which will be easy to customize and modify. There are 5 background and 3 lightning with many grunge options are given in the file and also has organised layers and the resolutions of the given mockup stands at 2480*3508px.
#15. Black Poster Placed In A Urban Area Mockup.

#16. Free Blank Poster At A Bus Stop Mockup.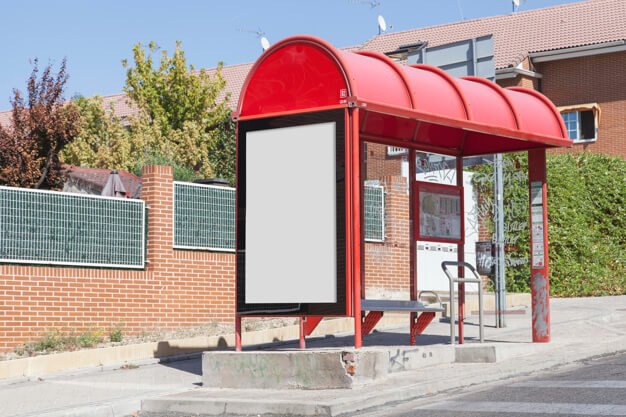 #17. Street Poster Stuck On The Bus Stop Mockup.

#18. Street Poster With A Clock Mockup.

#19. Street Poster Placed On A Brown Wall Mockup.

#20. Blank Poster On The Street Mockup.

#21. A Man Holding Street Poster Mockup.

#22. 5 High Quality Street Poster Mockup.

Download here
#23. Advertising Poster Mockup.

#24. Free Billboard Mockup.

#25. Grunge Flyer And Poster Mockup.

#26. 27 Bundle Of Street Poster Mockup.

#27. Posters And Billboard On Road mockup

#28. Editable Road Poster Mockup.

#29. Exterior Billboard Mockup.

#30. Realistic Poster Mockup.

#31. Galley Poster Mockup.
This mockup has 8 realistic looking files which have a print quality of 5000*3300 px. This edition contains black themed mockup, where two printed posters are placed on a wall. To complete your design just double click on the smart layers to paste your artwork. Some other features of this mockup are:-
Has a high quality of 5000*3300 px.
All the objects in this mockup have separated layers and changeable reflections.
The Photoshop version of this file is CS4 or higher.
Gallery visitors can be turned off and on.

#32. Editable Poster On Bus Stop Mockup.

#33. 6 Designs Of Poster Mockup.

#34. 5 Realistic Road Poster Mockup.
This realistic mockup has hoarding for your posters. You can use this mockup to represent your poster, slogan and, design is a most realistic fashion.

#35. Poster Placed In A Restaurant Mockup.

#36. Sale offer displayed On Poster Mockup.

#37. 19 Street Poster Mockup.

#38. Realistic Poster Mockup.
This road side poster has 18 Photoshop files to represent every thing you need to promote, just print your design here in this designs. This mockup will make it easy to create a realistic view on the poster for your clients. This file has multipurpose use to make more photo realistic images and also to create a cover image to upload it on your social networking sites to present them to your customers. These 18 high resolution photos contain smart object that make it easy to edit the design in few steps to save your time and also you won't need a professional photographers.

#39. Road Poster In A City Mockup.

#40. Poster Near A restaurant Mockup.