A5 Brochure Mockup | 30+ Free Creative A5 Brochure PSD Templates: – Brochure is one of the most effective marketing instrument any small business can use to get the maxing exposure. This informative paper document sums up the product of the service list of the business and demonstrates it in a most concise or precise manner. A visually attractive brochure can actually leave a great impression on prospected clients' minds and whenever they feel like buying that particular product or service the first things strike in their mind is your business because they remember your brochure.
Mockups are the ultimate resource to present raw designs in the real world's perspective and a more realistic manner. Almost every designer uses mockups to present their creative design ideas in front of their clients for graphic and print design. This is the best way to convey your design thoughts and give your clients a clear understanding of the final product design.
Why use these A5 Brochure Mockups?
We have rounded up 30+ Free Creative A5 Brochure mockup PSD Templates in this list for ready-made use. While making this list we have paid close attention to the design quality, presentation style and of course the editable features for these A5 Brochure designs. All these A5 Brochure mockups are in high-resolution and professionally designed for maximum visual exposure. One can edit any portion of these brochures using smart objects in Adobe Photoshop CS4 or higher versions. Most of the design pack has help file included which will guide you thought the editing process as well.
In order to use any of these PSD Mockups you need Adobe Photoshop
UNLIMITED DOWNLOADS: 500,000+ Product Mockups & Design Assets
Go through our Fiverr account for any mockup customization purposes.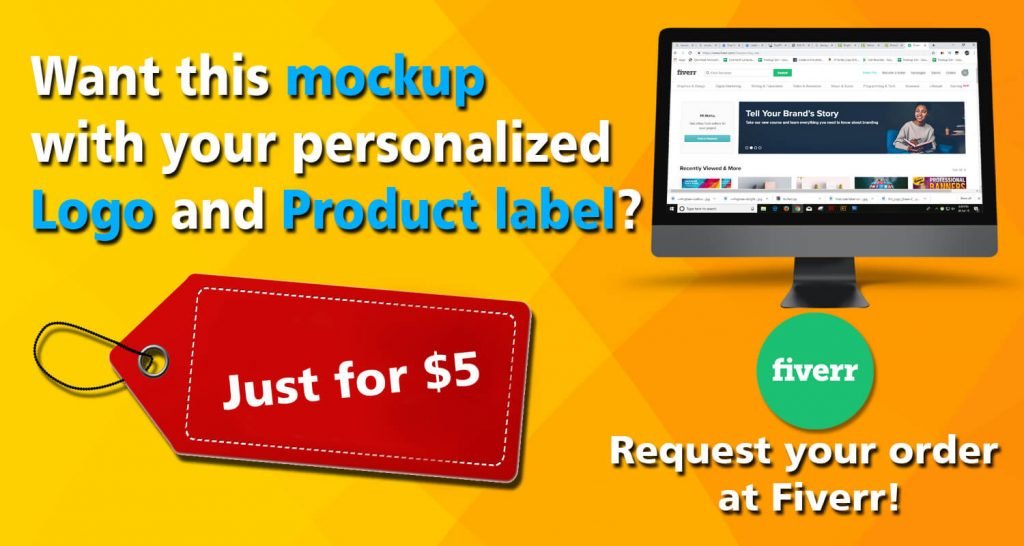 _______________________________________________________________________
Latest Design Inclusion in July 2020:
Free Business Brochure Mockup 

#01 – Business Brochure Vector Illustration
This is a blue color abstract print brochure for business use. It offers an A5 size realistic brochure that can be edited through Adobe Illustrator and in addition to this, you can also replace its image as well as fonts and can add your own image with suitable description init.
#02 – Corporate Design 2018 Brochure Vector File
This is a vector design corporate brochure file illustration with a bar code printed on the down bottom of the page. It is a white color brochure with slating box in the middle with deep blue color filled in along with a corporate area picture printed beside. This box features various description related to the business for which the brochure is used. Once you get this brochure on your device, you can use Adobe illustrator to make changes to this image of your own wish.
#03 – 2 PSD Finance Company Brochure Mockup
Coming to the next, we have presented here an illustration of 2 finance company brochure design mockup file. This pack is in PSD format A4 size brochure which supports editing through Adobe Photoshop CC 2018 version. More than this, it is a well-organized mockup file which supports easy customization through smart object and also gives you guide file in PDF format.
#04 – Global Business Brochure Realistic Flyer Vector File
Showcased in the above is a professionally designed annual report brochure vector file. It is a geometric brochure design with gold and deep blue color print on it that features you editing through Adobe Illustration. So, download this vector design for free of cost from the below button and showcase your company's annual report in a well-mannered way by adding a proper description and report details.
#05 – A3 And A4 Size Realistic Brochure Mockup
Here you are getting a bundle of three photo realistic A4 size brochure in high-resolution. The image in the above displays one open brochure and open folded blue stripes printed brochure that features annual progress report of a company. You can look at its key features from below –
300 Dpi image with RGB color mode in high-resolution.
8 PSD files.
Features changeable background option.
A4 size image.
3000 x 2000 pixel image.
Replace/add your own image easily using smart object.
#06 – 2 PSD Changeable Background Flyer Mockup
This is a A4 and A5 size flyer mockup which features a deep orange color background that specify photo realistic scene. The image in the above, displays two white color flyer with red color stripes printed on it along with a description section in the bottom. You can check out its key features right below –
This image features you to change background texture.
Includes 7 PSD files.
Changeable background feature.
Also, add your own image to this flyer using smart object.
3000 x 2000 Pixel image at high-resolution.
#07 – Blank And Clean Landscape Format Brochure Mockup
Next is a clean white color brochure mockup which is displayed in 4 different angles. This is a landscape format mockup with realistic effect and easy editing feature through the smart object. Moreover, it also offers you PDF format help file.
#08 – Crop Hand Holding Brochure Mockup
This is a high-quality bi-fold brochure in 8 different unique layouts. It's a multipurpose use modern design brochure with a photo of a model printed on the front page that is ideal for small business use. Moreover, this design features 300 Dpi image in 4 different color version. You can go through the below section to check out the key features –
Easily customizable image with CMYK color mode enabled in 4 different colors.
Gives you 4 Ai and 4 EPS files.
Supports Adobe Photoshop CC version.
Print-ready format image.
Includes two fonts –
#09 – Black Website Developement Brochure Mockup
This is an elegant design black color website development brochure with very bright and attractive look. The above image describes black color A4 size brochure with yellow color stripes printed on the bottom which contains a description. In addition to this, it is a well-described layer image that offers help file with easy to navigate option.
 This mockup pack includes – 
Image with dark background and texture.
Organized layers.
5000 x 3500 pixel image.
High-quality.
Delivers 10 Photoshop files.
Option to change background, texture and image of the mockup easily through smart option.
#10 – Bi-Fold A5 Flyer Mockup
This is a yellow color themed bi-folded brochure mockup. If you are looking for the brochure that can showcase your business information and details in a well presentable manner, then here we brought you one in A5 size at high-resolution. It is a well-organized layer mockup which features easy editing through the smart object.
#11 – A5 Blue Color Landscape Brochure Mockup
Listed in the above is an A5 size landscape mode brochure in light blue color theme. This brochure mockup design displays two template with earphone, eraser, pencil and a bowl kept beside. Look below for key features and other details –
Professional design image.
A5 size with 16 unique layouts.
Fully customizable image.
CMYK color mode available.
300 Dpi image.
Option to use fonts for free.
Best compatible with Adobe Photoshop CS4, CS5, CS6 and CC version.
#12 – Tri-Folded A5 design Flyer Mockup
Listed in the above is a tri-fold A5 size brochure mockup in Photoshop file format.
#13 – 6 PSD Tri-Fold Brochure Mockup
#14 – Slim Tri-Fold Brochure Mockup
#15 – Branding Guideline A5 Brochure Template

#16 – Model Printed A5 Brochure Mockup
#17 – Green Color A5 Brochure Mockup
#18 – Realistic Adventure A5 Brochure Mockup
#19 – Tri-Fold Corporate Design Brochure Mockup
#20 – Landscape Design Annual Report Banner Mockup
#21 – Brochure And Magazine Mockup Design Illustration
#22 – Light Blue Realistic A5 Brochure Mockup
#23 – Elegant A5 Brochure Mockup in Magazine Style
#24 – A5 Format Realistic Brochure
#25 – Creative A5 Brochure Mockup
#26 – Vector Image Light Green Printed Brochure Design
#27 – A5 Editable Brochure Vector Image
#28 – Modern Design Realistic Brochure Vector Format
#29 – Abstract Print Business Brochure Vector File
#30 – Customizable A5 Brochure Mockup Design Vector File