Restaurant Sign Mockup | 41+ Free Restaurant Sign PSD Advertising Templates: For a business, perspective appearance does play a significant role due to its high visibility and effectiveness. Being able to present a striking design in a proper appearance would bring a great marketing advantage for any business. But unless the design and the presentation is commendable it will not bear the desired result as it supposes to. It is a make or breaks factor in a split of a second. Graphic design and business marketing appearance are linked to each other. For a great marketing design presentation graphic design has to be exceptional in order to make it a successful campaign and it is more important for restaurant or food/consumer-related business structure.
In this round-up, we have collected 40+ outstanding Restaurant Sign Mockups PSD template which you can utilize to flaunt your design idea in front of your clients. All listed mockups are carefully chosen to keep in mind they are in high-resolution and professionally designed. The sophisticated color combination and theme-related presentation are the unique features of these mockups.
Also, Check
UNLIMITED DOWNLOADS: 500,000+ Product Mockups & Design Assets
You can get your mockup customized by us at Fiverr.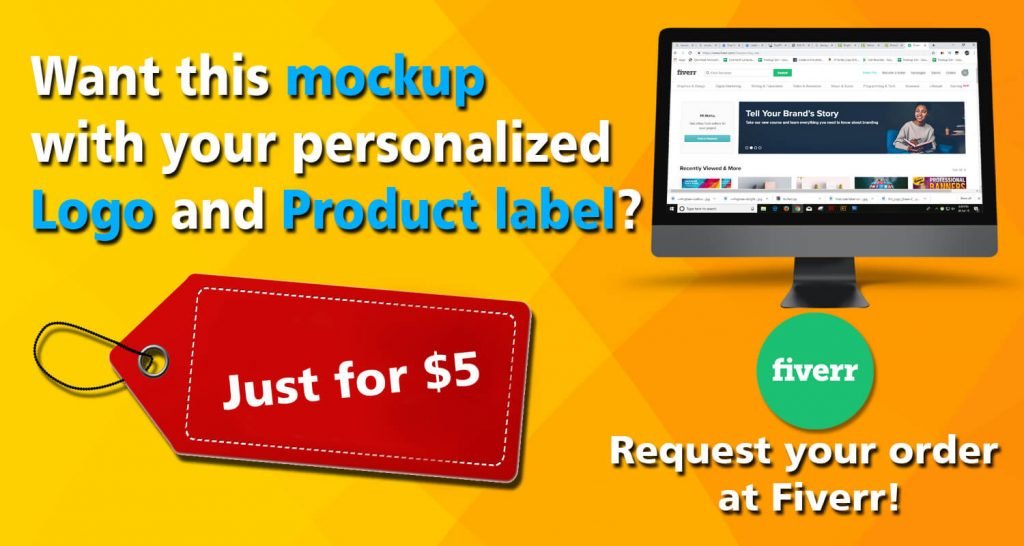 _______________________________________________________________________
Mockupden Exclusive Free Restaurant Sign Mockup PSD Files for our Visitors:

Updated New Inclusion on 04/12/2021
Free Restaurant Logo Mockup Vol 2 PSD Template:
#1. 50 Shades Of Restaurant Sign Mockup.
In this huge bundle of the signboard, you will find 50 different shades of sign board to place it outside your shop or restaurant to attract more customers. Each signboard has organized layers to make additional customization such as color and design. Each signboard has a resolution of 3508*2480 px with 10 different filters.

#2. 10 Sign Board Of Restaurant Mockup.
As similar to the first one, this mockup has got 10 amazing signboards with different designs and colors. Each signboard is captured with the Nikon D610 which has 24 pixels of the lens that makes a high-resolution of 4000*6000 px. To make any changes in the shop signboard just double-click on the smart object and drop your artwork and place your design in it. The locations of central London is given in this mockup.
#3.

Restaurant Identity Branding Mock-Up
This PSD file contains professional photos of 4928*3264 px. Each photo has separated layers as it is easy to customize and paste your company's logo and name to identify your presentation. We have added all images of the shop sign, street billboard, menu board of cafes and restaurants, banners of the shop and stickers on the glass. This image has a wood signboard that is written with chalk for a real and clear look which can be a perfect choice for you as a designer when you are going to for restaurant theme presentation.
#4. Rectangle Hoarding Hanging Outside The Restaurant Sign Mockup.

#5. Yellow Sign Board At The Entrance OF A Shop.

#6. Wood Hoarding Restaurant Sign Mockup.
Here we are presenting a whole new additional collection of shop facades and hanging signboard of the wall. Make your own design for presentation and stay out from the crowd. There are many places to attach your signboard and taste it with shop facades. There are more advantage of the mockup which are:-
Shop and board presentation.
Menu board presentation.
Pub, bar, restaurant presentation.
Signs promos.

#7. Shops & Restaurants Mock Up Template
#8. Transparent Sign Board Mockup.

#9. American Sign Board Mockup.
This mockup collection features 10 different photos of Restaurant & Coffee Shop Signs with 10 different vintage effect filters. Could be utilized in any vintage themed restaurant presentation. All 10 PSD files is based on professional photos in high-resolution of 4288X2848 in 300 dpi. Use retro filters to switch and check which one fits better with your project or design style.
#10. Unique Hoarding Outside The Restaurants.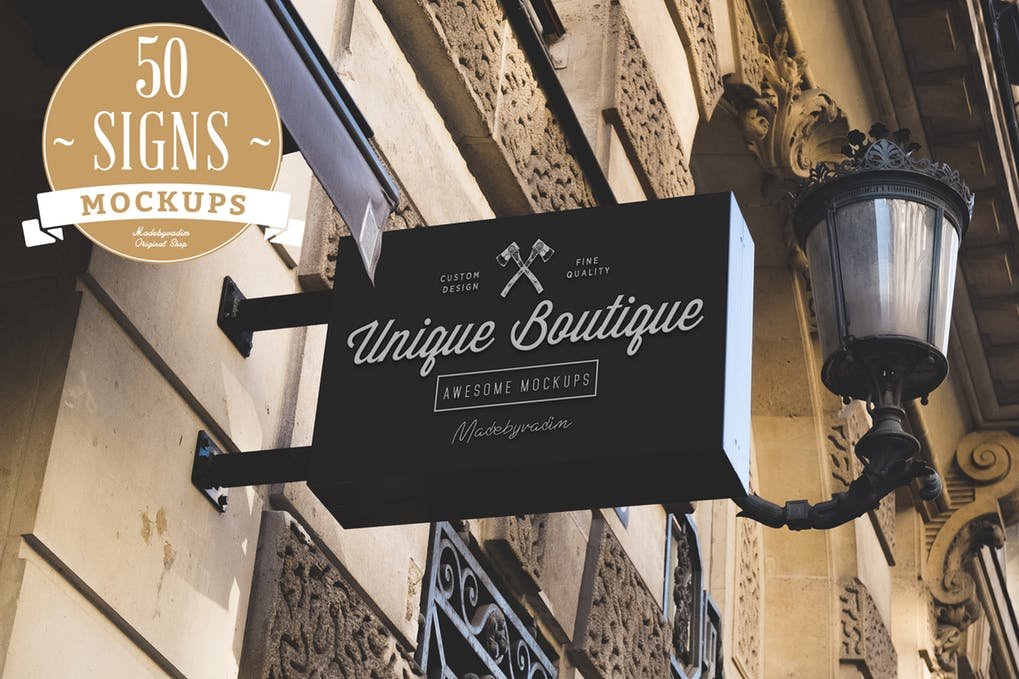 #11.

Restaurants Mock Up Template
#12. A Man Showing The Opening Date Of The Restaurant
#13. Premium Quality Of Sign Board Mockup.

#14. UK Edition Sign Board Mockup.

#15.

Fast food / Restaurant Branding Mockups
#16. Party Hoarding Outside The Park Mockup.

#17. 100 Signs of Facades Mockup.

#18. Different Designs Of Restaurants Hoarding Mockup.

#19.

Restaurant Signage Mock Up Template
#20. Black Hoarding Restaurant Mockup.

#21 Storefront / Window Logo Mockup
Download Free
#22. 3D Printed Sign Board Mockup.

#23.

Wine Bar / Restaurant Signboard Mock-Up
#24. Hoarding Placed On A Wall Mockup.

#25. Restaurant/ Fast Food Outlet Mockups
#26. Sign Board On The Glass Door Mockup.

#27.

Mock-Up Set for Coffee Shop Cafe or Restaurant
#28. Square Sign Board Mockup.

#29. Square Sign Logo Mock-Up
#30. Sign Board With A Lamp Mockup.

#31.

Store / Shop Sign Logo Mockup
#32. Sign Board On The Front Side Of a Restaurant.
In this template, we are offering you a 3D signboard mockup. You may display this signboard for a restaurant, store, barber shop or other related business. Make any design into 3d and paste it outside your store.

#33.

Circle Sign Logo Mock-Up
#34. Black And Round Sign Board Mockup.

#35.Outdoor Signs Restaurant Sign Mockup Set
#36. Bar And Restaurant Sign Mockup.
These signboard are made to be placed at the restaurant, coffee shop, cafeteria, snake bar, pizza shop, and other stores which needs a elegant and stylish look. This image has also got the high-resolution of 4272*2848 px and can take your design on the signboard by the Photoshop app and its version should be CS5 or higher.

#37. Circle and Square Outdoor Advertising Sign Signage Logo Restaurant Sign Mockup
#38. Black Rectangle Restaurant Sign Mockup.
In this mockup, a black signboard is placed on the wall which will be perfect for presenting any boutique, fashion store, luxury restaurant, beauty salon, VIP service and many more. To place your art on this signboard which has a high-resolution of 4272*2848px just use the smart object.

#39.

Restaurant/ Fast Food Outlet Mockups
This vintage signboard is ideal for cafe and bar restaurant in the classical style for the presentation of your sign, mark and logo. In the preview option, there are two PSD files of 3000*2250 px. To replace the designs, you are allowed to use the smart object to get a responsive design im few seconds. Everything in this mockup has a full retina resolution and all the layers of the PSD file is full cleared. By changing the transparency to appropriate you will be able to change the reflection, shadows, and light. And also put any objects in the background to use it in the presentation and design.
#40. Eco Friendly Round Shaped Sign Board Mockup.

#41 Restaurant Sign Mockup Shop Sign Board