Ball Mockup | 22+ Diversified list of Stunning Ball Design Template in PSD & Vector Format – A ball is a circular thing used to play in different games. The balls are used in different ways in different games as they are being hit by the bat, tennis racket, etc. in the game of cricket, tennis, Baseball game, kicked in the football game, thrown in the rugby and basketball game and so on. The ball comes in a round shape in a variety of sizes according to a game in thousand of designs. It is made with a combination of different materials like rubber, leather, and synthetics. In this mockup list, you will get an amazing and beautiful ball with stunning artwork to display it for your demonstration.
Check out our compilation of the ball mockup template to impress your clients with these magnificent designs. In this mockup compilation, you will get the balls for several games like cricket, football, baseball, basketball, table tennis, 8 ball pool, rugby, golf, and tennis games. These are all smart object enabled mockups which means you can edit on your own or else if you want, then we can also edit this for you at Fiverr.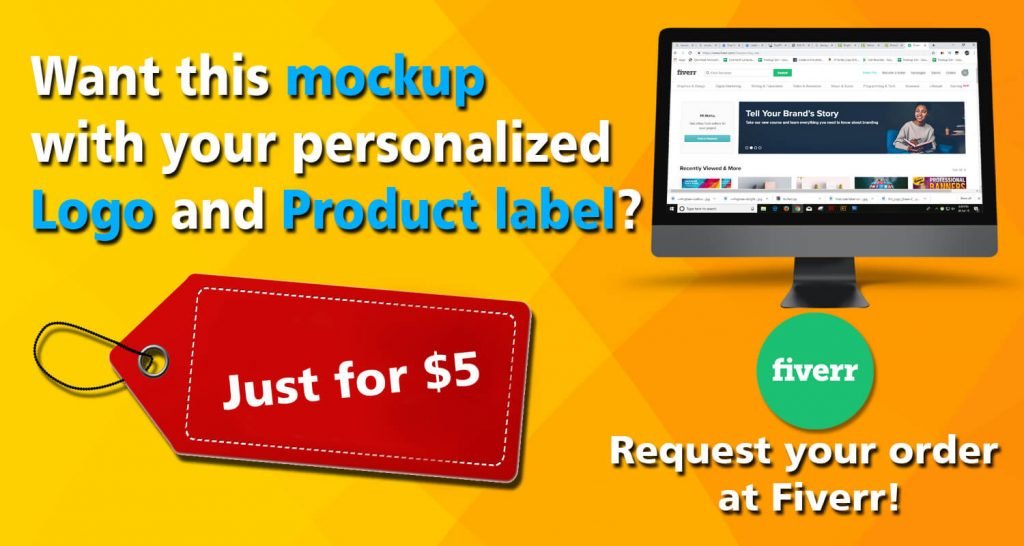 UNLIMITED DOWNLOADS: 500,000+ Product Mockups & Design Assets
______________________________________________________________________
Free Football Mockup PSD Template
Free Basket Ball Mockup PSD Template
Free Lawn Tennis Ball Mockup PSD Template
Free Rugby Ball Mockup PSD Template
#01 – Realistic Football Image




#02 – Free PSD Football Mockup
This mockup showing a football on the ground. Football is white in color with some design in blue and red color. Your logo and design will display in between the design. This file is ready in both PSD and PDF format with the dimension of 3000 x 4000 pixels at 72 dpi. 
#03 – Different Sports Ball Mockup Collection Vector file




The mock showing four different sports ball collections namely soccer ball, Cricket ball, basketball and rugby ball. The soccer ball is leather made in black and white color. Cricket ball is white in color comes with red stitches for a better grip. Basketball is orange in color with the black border on it. A rugby ball is oval in shape with the stitch on the middle and two white borders on both the end. This ball is brown in color. To download this ball mockup, click in the link below.
#04 – Rugby Game Ball PSD Mockup
A rugby ball on the ground is displaying in this mockup. The white line is drawn on the ground act as barrier between Number 5 and 0. A Rugby ball is oval in shape and brown in color. Two white borders in both end and a stripes design was made in the center of the ball. Your logo design and brand name will display in the center of it. You can change the color, gradients and the design on the ball in adobe Photoshop. JPG, PSD files are available in 2600×1800 pixels dimension at 72 dpi.
#05 – Technogym Ball PSD Template

This mockup displaying a fitness and health ball with the logo of muscle man lifting dumbells on it. Your brand name will display anywhere on the ball. Simply drag and drop your artwork for promotion. It can be edited with the help of Adobe Photoshop in PSD format.
#06 – Free PSD Football Ball Mockup Vector file




#07 – Christmas Ball Creation Editable PSD Template




#08 – Volleyball Ball Mockup PSD Template Illustration




#09 – Premium Snow Globe Showcase Ball PSD Mockup




#10 – Creatsy Soccer Ball Mockup PSD




#11 – Colorful Christmas Ball PSD Mockup




#12 – Bowling Ball Template PSD




The image of bowling ball and 10 bowling pins are displaying in this mockup. The white bowling pins are curvy in shape with two red borders on the neck. The bowling ball is spherical in shape used for hitting bowling pin having three holes to hold in the palm. The design of burning fire looks very stunning on the ball. It has a resolution of 2000×3000 pixels with 4 PSD file format.
#13 – Basket Ball Uniform and Ball Template
A beautiful mockup showing a tank and shorts with a basketball and a pair of shoes on the wooden table. The jersey is orange and white in color, orange cloths in the middle and white in the both side with the purple border. You can create your own design and color with smart object. Mockup is available in PSD, JPG format in 285.42 MB size.
#14 – Rugby Ball PSD Mockup




#15 – Baseball PSD Template




#16 – Golf Ball and Stick Mockup PSD




Showing a golf ball and golf stick on the green field in this mockup.
#17 –

Realistic Tennis Ball PSD Mockup




#18 – Pokemon Go Ball PSD Mockup




relineo.mock-ups created this mockup for the lover of Pokemon go game showing a pokeball. The Pokeball is red on the upper portion and white in the lower portion separated with a black border in between them. A white circle button is given in the centre of the pokeball. Mockup can be used for the profile picture, blog or website etc. Simply placed your name, slogan and other design in the adobe Photoshop.
#19 – Billiard Balls Vector file




There are total 16 billiards ball and 2 cue stick is presented on the white black background. Each ball contains different number and color except the white ball. The cue stick is made of wood stick with leather for better grip and a rubber lid to hit the ball. The stick is in black and brown color with a steel tip on the top.
#20 – Photorealistic Handball Vector file




#21 – Decoration Ball PSD Template Design




#22 – Elegant Soccer Ball PSD Design