Sign Mockup |43 + Free Realistic Shop sign PSD & Vector Templates: Signage is a branding and advertisement element. Shop sign plays a vital role in spreading brand awareness. A great looking shop sign can make a prior impact on possible customers' minds due to its high visualization. So it demands to be bold and attractive enough to make the first impression. Due to its high importance, shop owners spend quite a sum of money to accumulate the best possible sign for its brand. Unlike any other design, shop owners reach out to the professional designers, state their requirements and preference, and ask them to demonstrate with Sign mockup PSDs, which would roughly give them an overall idea about how the actual design will be looked.
Also Check:
To use any of these PSD Mockups, you need Adobe Photoshop
Having a diversified Mockup PSD of signage portfolio would give the designer a primary advantage to showcase a vast array of possible designs. A customer can look on and opt for the one that best suits their brand and preference. To enrich your portfolio, here we bring the best hand-picked 40 Sign PSD & Vector templates. Each Signage Mockup we have listed in this article has several smart objects made in Adobe Photoshop, and files are available in PSD format for download. A basic Photoshop knowledge will let you insert your design concept using smart layers, and you will also have complete freedom to change the background, color, design, etc. Apart from these, you can look at these fantastic premium Signage Mockup collections, which will add more diversification to your portfolio.
UNLIMITED DOWNLOADS: 500,000+ Product Mockups & Design Assets
You can get your mockup customized by us at Fiverr.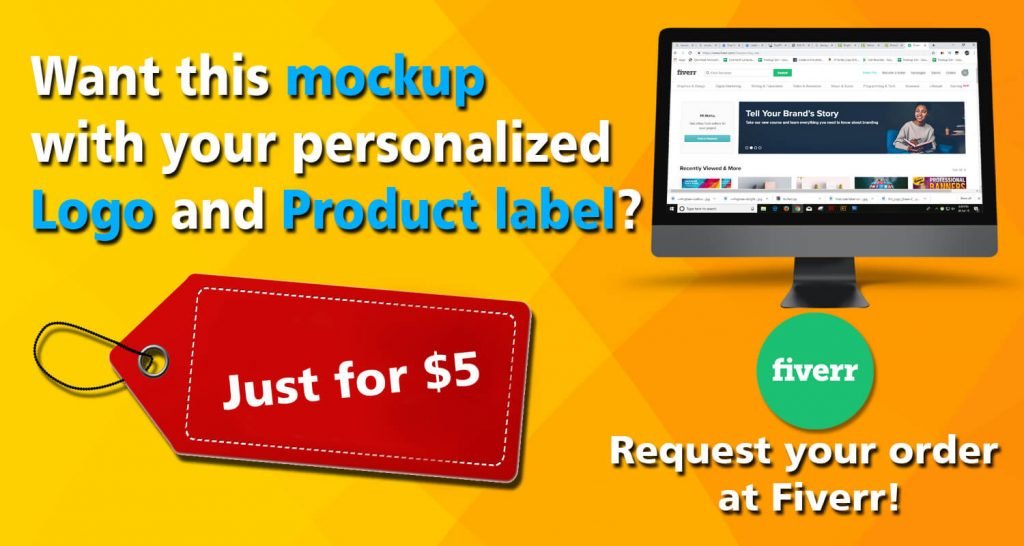 _______________________________________________________________________
Mockupden Exclusive Free Shop Sign Mockup PSD Files for our Visitors:

Updated New Inclusion on 24/09/2020
Free Name Shop Sign Mockup PSD Template
#1 Store Shop Sign Logo Mockup
#2 Hanging Wall Sign Mockup PSD
#3 Hanging Sign Mockup PSD
#4 Wall Mount Sign Mockup PSD

This premium exterior signboard logo presentation features a metallic effect that is perfect for boutique, fashion store, or shop and even for bar logos, which required an elegant representation of the company Brand. The mock-up is created with Smart Objects to make it easier for logo and color customization. It has two mock-up. Here is a set of 5 photorealistic mock-ups of store signs that will help you make your branding design projects stand out from the crowd. All the template is made with a real photo background made in High-resolution 4272×2848px at 300 DPI.
#5 Wall Sign Logo Mockup PSD
#6 Realistic Shop Sign Mockup
#7 Photorealistic Outdoor Sign Mockup PSD

This glowing and realistic Outdoor signage Mock-Up is perfect to showcase your branding identity. The mockup is made in Adobe Photoshop and comes in a PSD file with several smart layers for easy edit. The background images are in the spectacle file, and you will have to drag them to PSD to edit.
#8 Hanging Facade Sign Board PSD Mockup
Here is a set of 5 photorealistic mock-ups of store signs that will help you make your branding design projects stand out from the crowd. All the templates are in high quality with 4000×3000 px dimensions and come in Layered PSD format, allowing you to edit them easily. You need CS4 and above to edit these files, and the total download file size is 287.3 MB.
#9 Vintage Metal Sign Mockup
#10 Engraved Wood Mockup PSD
#11 Metallic Finish on Dark Leather Sign PSD Template Mockup 
#12 Silver Realistic Sign PSD Mockup
#13 Shop Facade Sign Template Mockup
#14 3D Photorealistic Sign PSD Mockup
#15 Shop Sign Mockups
A shop sign is an essential branding and advertisement instrument. It has to be eye-catchy that it creates the initial interest among the viewer. It is the designer's responsibility to create a design that blends well with the shop theme and also a buzz in the market in terms of visibility. But he also has to make sure it complements the shop theme and should not go overboard. There are some specific things one should keep in mind while designing a shop sign which we have stated below:-
Shop sign either could be a design concept or a branding logo of the business. Consult and make it clear with the client what theme he would like to go for. Having the shop sign's business logo is always a safe concept when a business has multiple product categories in its niche. For example, you would find the Starbucks logo in any Starbucks shop sign, and you know immediately what the shop exactly is.

When designing a shop sign, designers also have to make sure the sign's concept is not too complicated, and the meaning of the design or logo is transparent. Color combinations and backgrounds are the other two essential things, along with the design concept. Pay proper attention to them and test with various templates to check in which combination design theme works best.
#16 Window Signage Mockup PSD
This realistic window graphics mockup will be fantastic to showcase your design work for logo and lettering. Through the smart object, you can add your design. The PSD High-resolution PSD comes in 2200X1500 PX at 300 DPI. File size is 6.9 MB and need Photoshop CS4 and above to edit.
#17 Outdoor Shop Sign PSD
#18 Vintage Motel Sign PSD Mockup
#19 Sign on Wooden wall Mockup PSD
#20 Wall Mounted Sign PSD Template
#21 Rider Sign PSD Mockup
#22 Modern Wall Sign Design template in PSD Format
#23 Poblano's Sign PSD Mockup
#24 Multi Coloured Wall Mounted sign Design template

#25 Restaurant Name Sign Design Template
#26 Neon Sign PSD Mockup
#27 Chalkboard Sign PSD Mockup
#28 Square Sign PSD with alternative design concept
#29 Banner Sign PSD
#30 Editable Store Sign Design template
#31 Vintage Hanging Signage Mockup
This Vintage, yet modern mockup, showcases a fantastic retro look focusing on the primary business name/logo. Every element of this design is separated into smart layers for easy edit and customization. The logo could be replaced through a smart object, so as the background color.
#32 Blank Wooden Sign Board Mockup PSD
This sign design template is featuring a wooden design with a back view. The front could be utilized to display the company logo and business information. The mockup has several smart objects for easy modification, and the file comes in PSD format at 300 DPI.
#33 Electronic Shop Sign Design Template
#34 Shop Metallic Sign in PSD format
#35 Vintage Wall Attached Mockup
#36 Studio Sign Mockup PSD
#37 Free Editable Shop Sign Board Mockup PSD
#38 4 PSD Sign PSD Design template in customizable format
#39 Artistic Design Sign Mockup template
#40 Round Shop Sign Mockup Design template
#41 Graphics Design Sign Mockup
#42 Groceries Shop Sign Mockup
#43 Signs Mock-Up Shopping and Cafe
Closing Note:
All the Sign Mockup files added here are easily accessible. All you need to do is to download them and start editing using Photoshop. Most of the addition in this collection is free to use even for commercial as well, but if you are looking for a bit more diversification, feel free to explore the premium ones with more options. Customizing these mockups are not at all troublesome. If you have the basic Photoshop knowledge, that would be enough to edit these files for adding our logo or changing color. Feel free to bookmark this collection post and check back later cause we will be adding new Sign Mockup PSD Templates whenever we find anything worthy to include in here. Till then
Happy Designing~!~