Flag Mockup Free PSD & AI Template | 40+ Unique and Trendy Design Ideas: Flag is a piece of cloth made of fabric representing a country or organization with distinctive design and colors. Historically it has also been used for signaling and identification of specific information. Every graphic or design element of the flag has its meaning and signifies something. The flag also symbolizes national patriotism, and there are so much emotion it cold draw from an individual.
As flag bears so much importance in terms of pride and information, designers must produce a flag design to keep every crucial detail in mind. To create a new system, designers should understand the concept, importance, significance, and message the flag is going to bear. They should gather all the required information and talk to the customer to understand before they start designing. Once they are convinced, they could make a replica or duplicate copy of the Flag mockup to showcase their clients' design ideas. Flag mockups can be used for commercial purposes, but they could be used for personal rendition. Whatever your need is, please take a look at these beautiful 40+ Unique and Trendy Flag Mockup Free PSD & AI Template and use them at your convenience.
Also, Check
UNLIMITED DOWNLOADS: 500,000+ Product Mockups & Design Assets
You can get your mockup customized by us at Fiverr.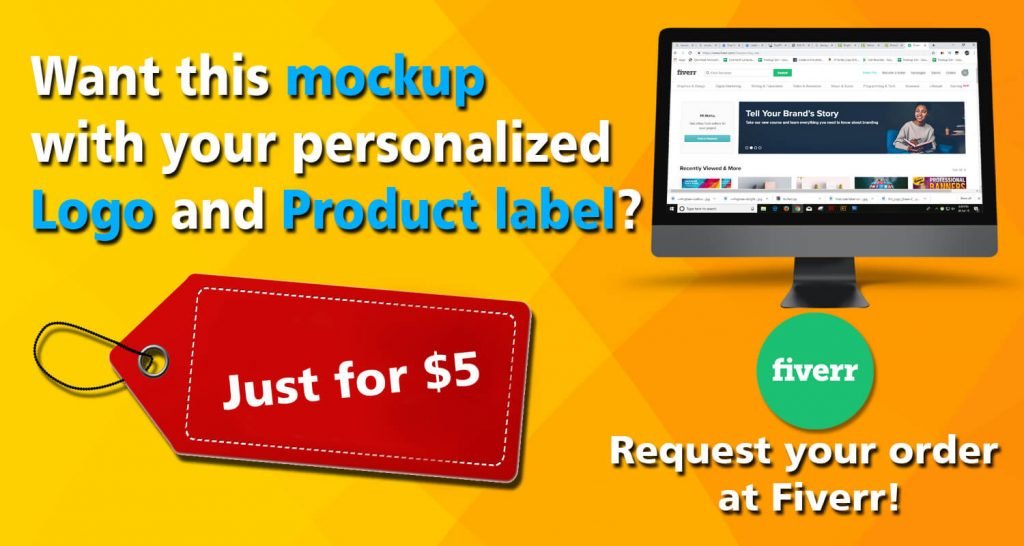 _______________________________________________________________________
Mockupden Exclusive Free Flag Mockup PSD Files for our Visitors:

Updated New Inclusion on 05/05/2021
Free Flag Banner Mockup PSD Template:
Feather Flag Mockup Free PSD Template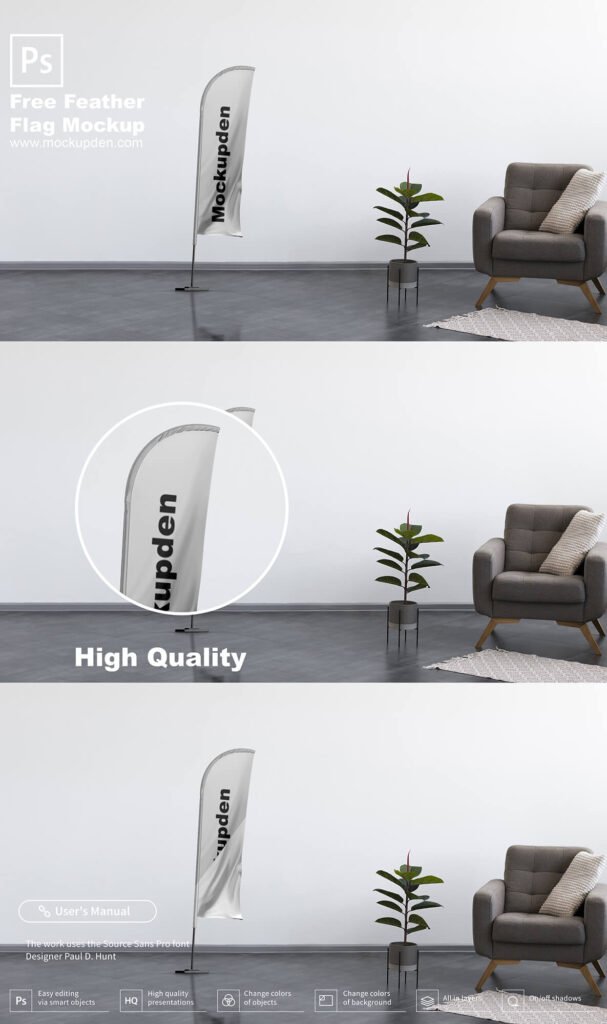 Flag Mockup Free PSD Template
Free Beach Flag Mockup PSD Template: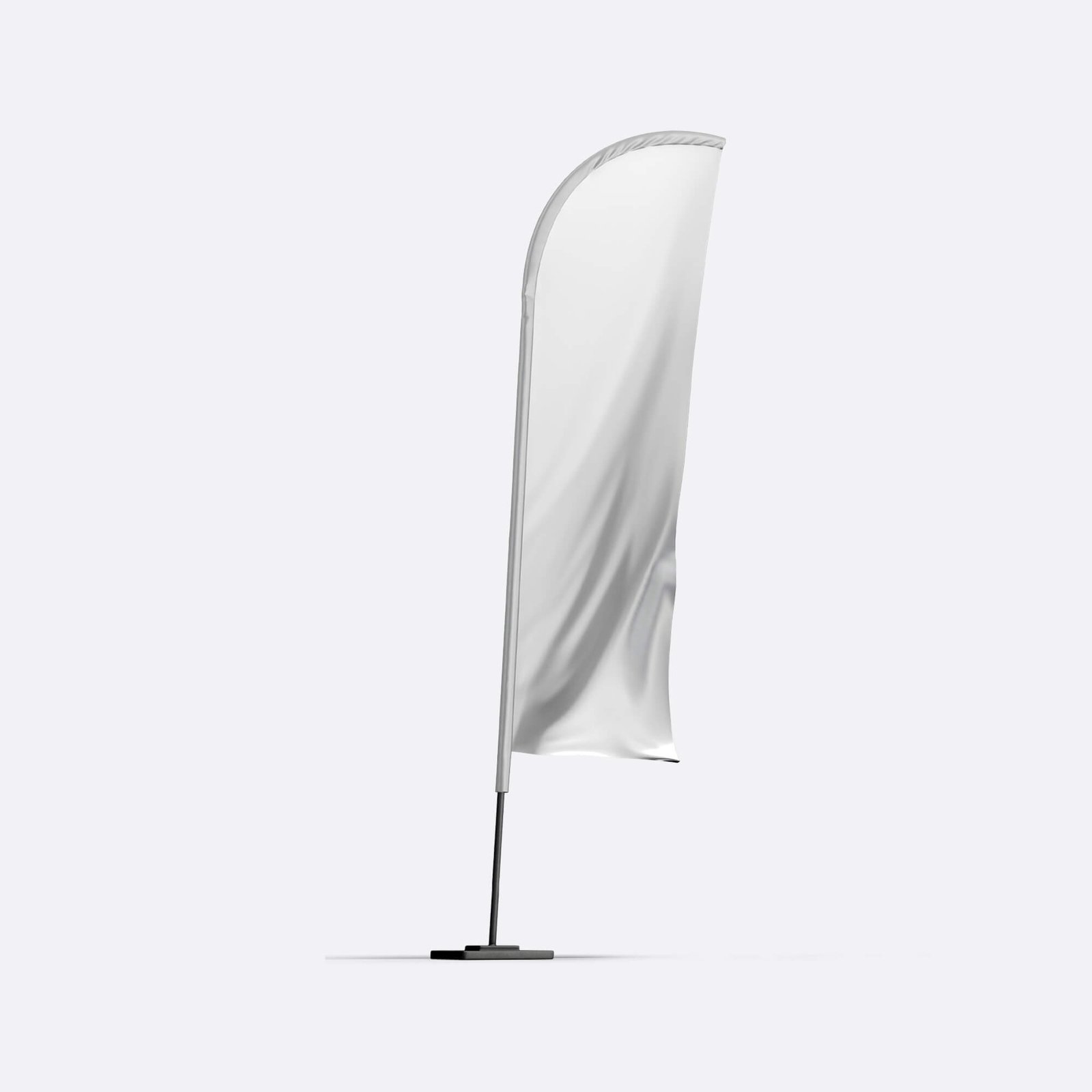 Free Flag PSD Mockup Template: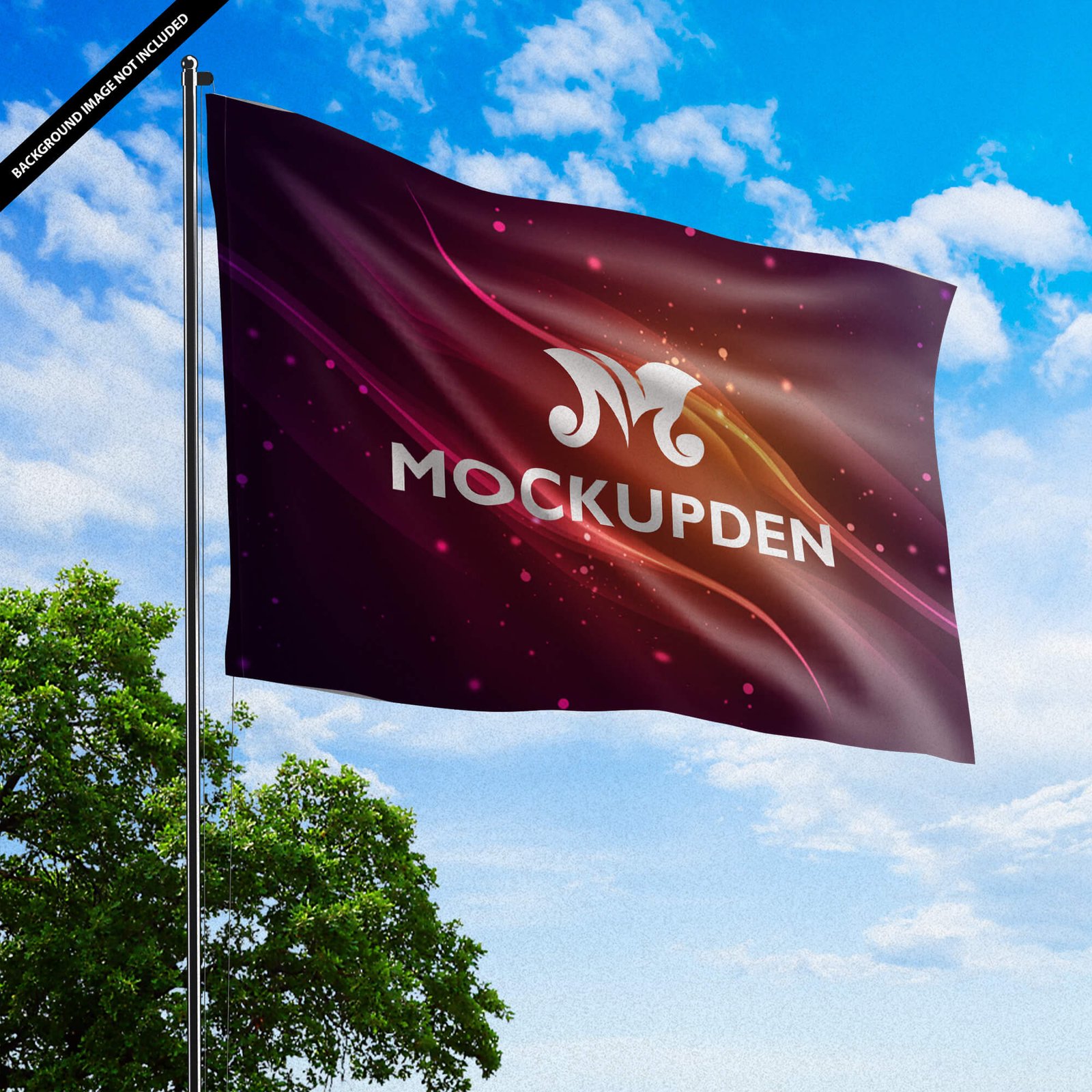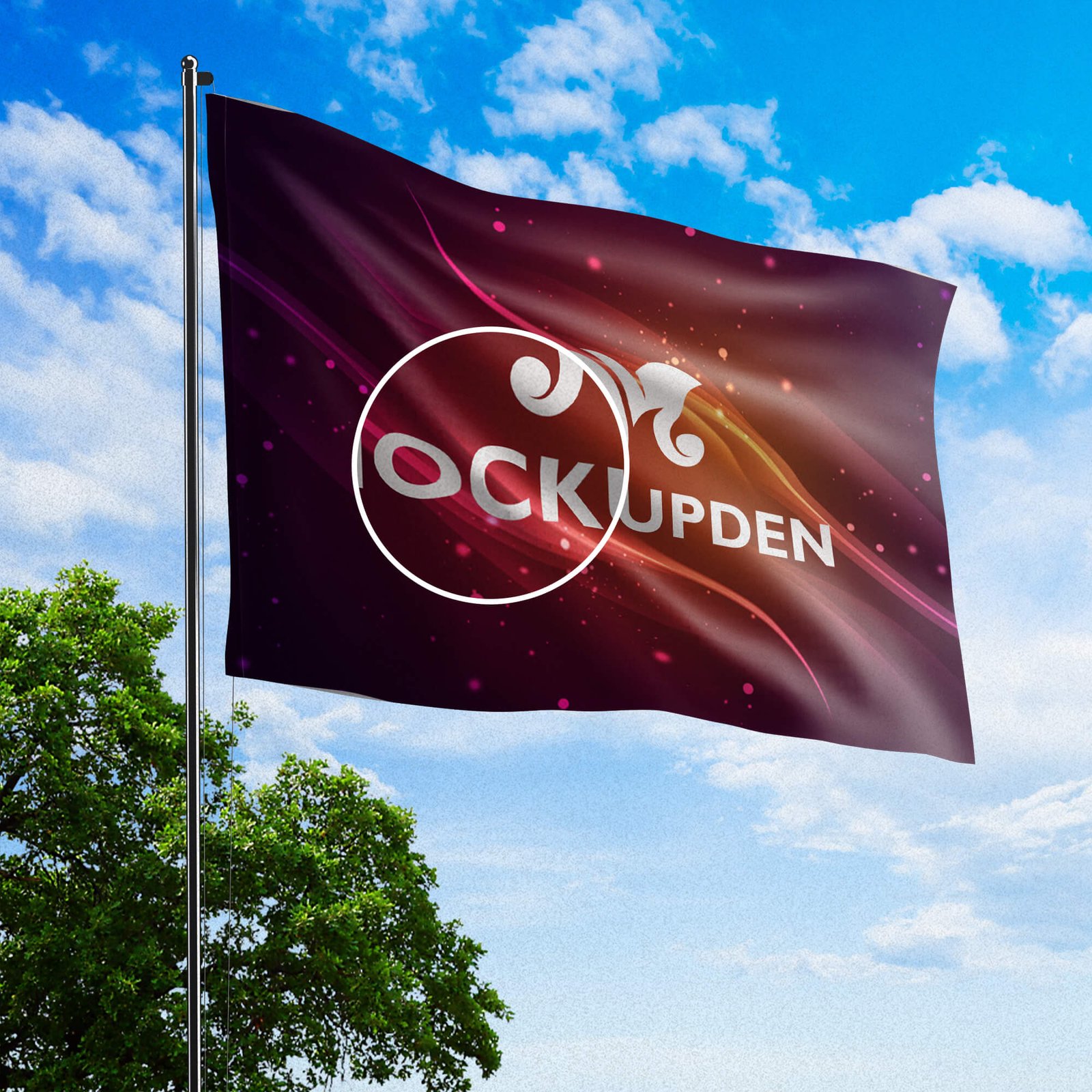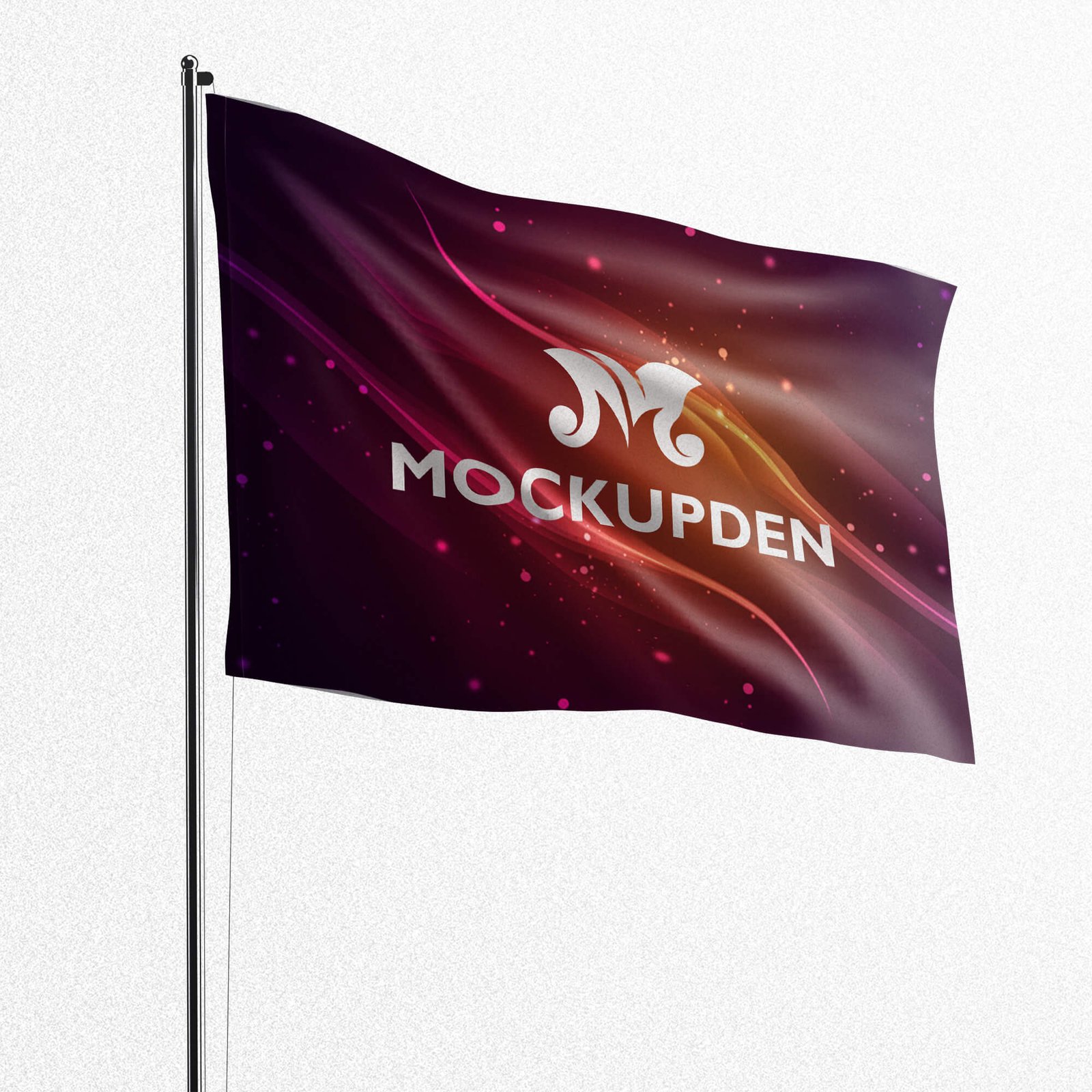 Free Table Flag Mockup PSD Template: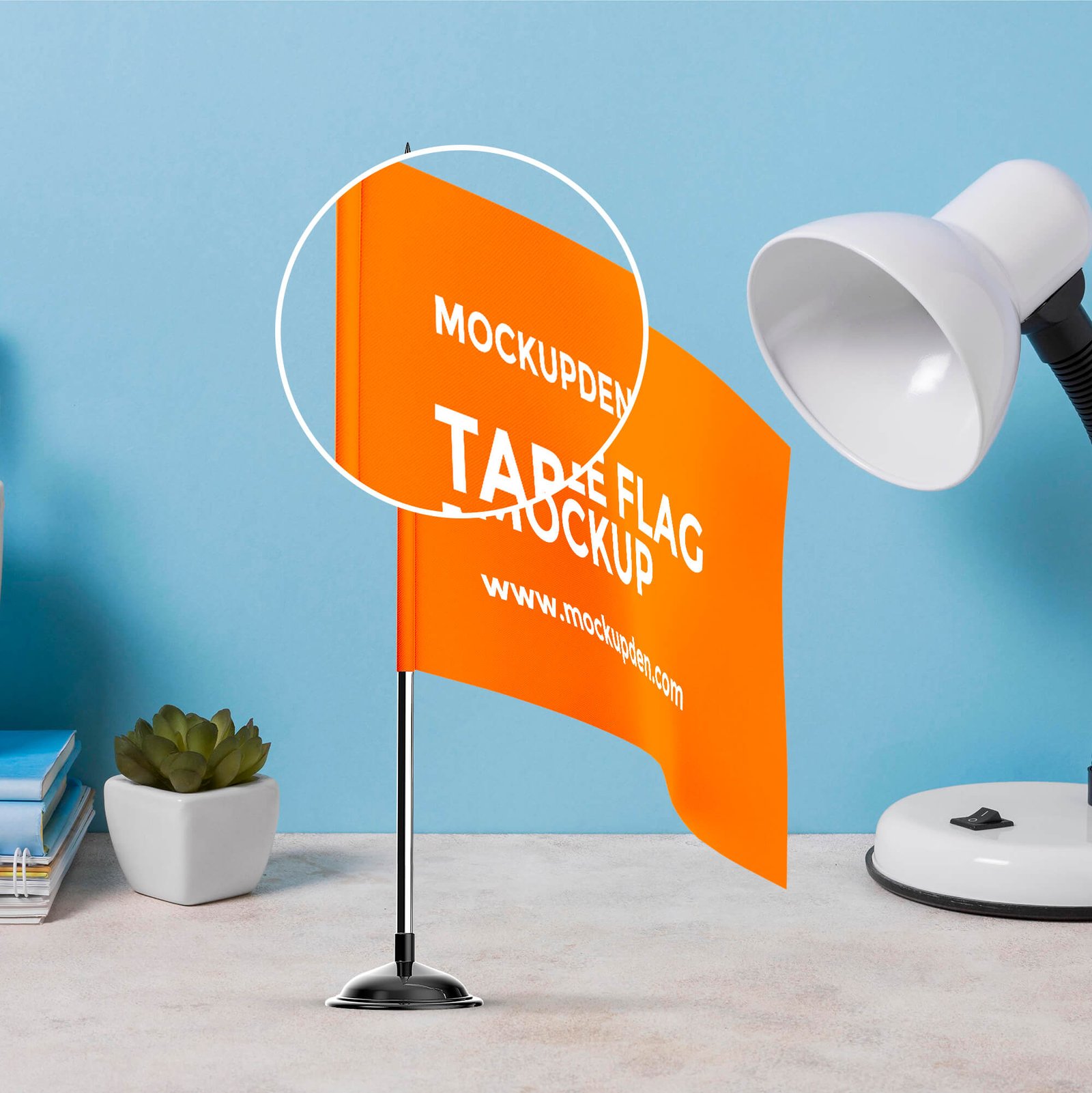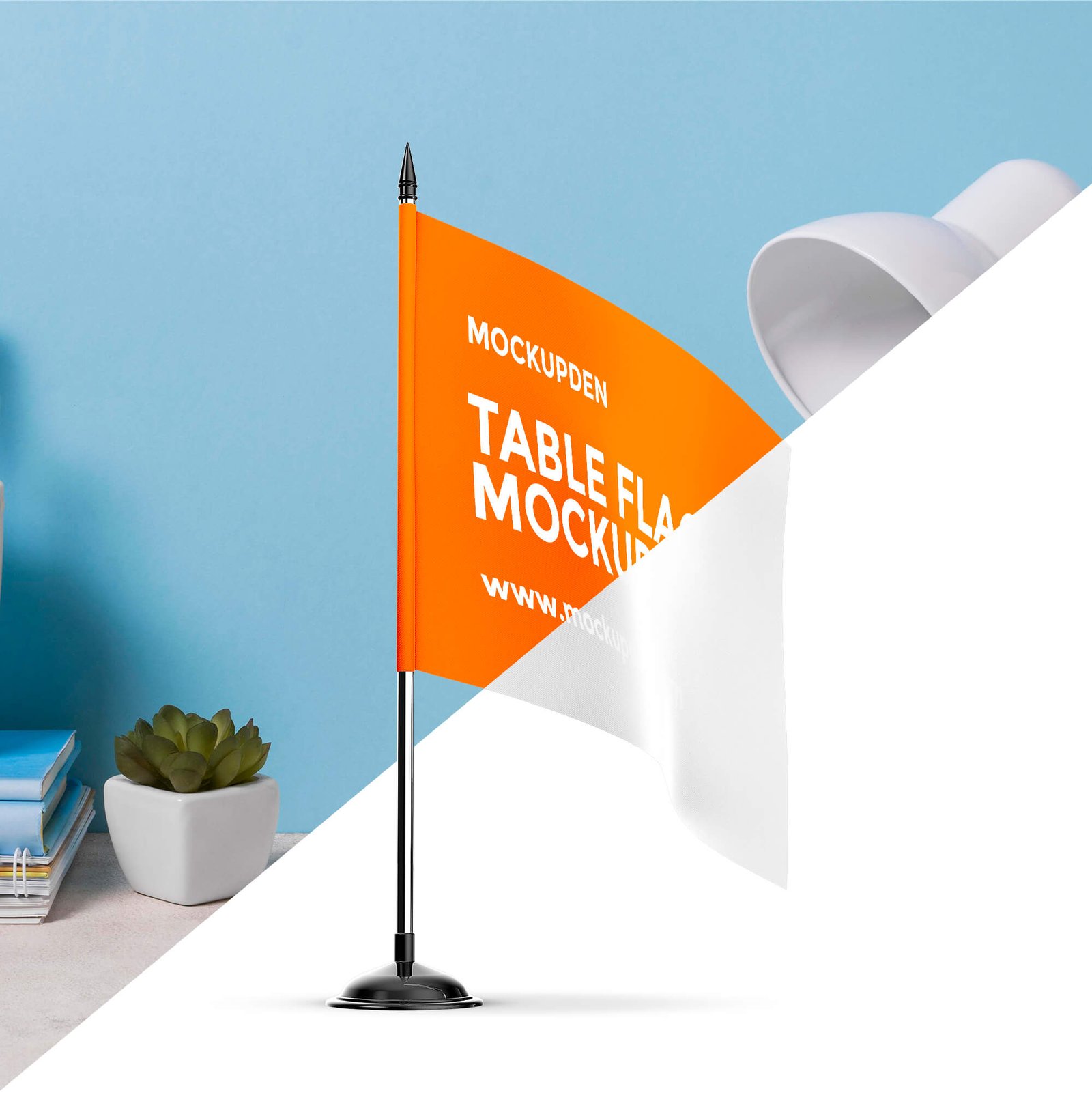 Free Feather Flag Mockup Vol 2 PSD Template
#01-

Johnson Fashion Flag Mockup
#02-

3D Flag Mock-Up

#03-

Feather Flags MockUp Free Design Idea

#04- Three Different Style Flag Mockup

#05- Hanging Wall Flag Mockup Free Pennants
#06-  Realistic 3D Flag Mockup

#07- Felt Pennant Flag Mockup Free

#08- North Korea Flag Mockup
#09- House Flag Mockup Set

#10- Orange Flag Mockup Free PSD
Download For Free
#11- American Flag Vector Mockup

Uploaded here is the USA flag mockup in vector design. This is the black and white color mockup illustration which delivers to you 10 EPS files and JPEG file.
#12- Garden Yard Flag Mockup Set

#13- United Kingdom of Mushroom Flag
#14- 2 HQ Flag MockUps

This is the illustration of a two easy editable flag mockup in dry and wet fabric model. You will be getting here 5000 x 3325 pixel image with smart object feature which will allow you to add your own design to this mockup.
#15- Checkered flag icons Mockup

#16- Flag Icons Mockup

#17- Straw Flag Mock Up

#18- Realistic Native Flags Mock-Up

#19- World Flag Badges

Download Now
#20- Hanging Flag Mockup

#21- Realistic Close Up Flag Mockups

#22- Large House Flag Mockup

#23- 4 Flags MockUp
Available Here
#24 Flag Logo Mockup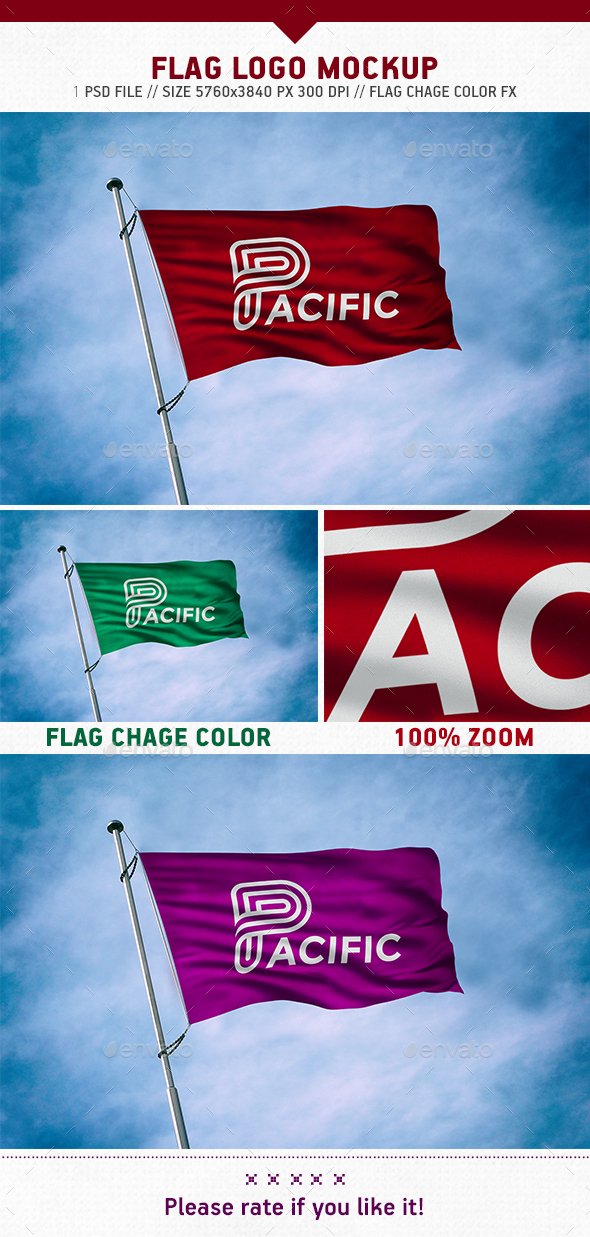 #25- Lorry Office Flag Mockup
Download Free
#26- Desk flag Mockups
Download Now
#27- Set of black blank flags Mockup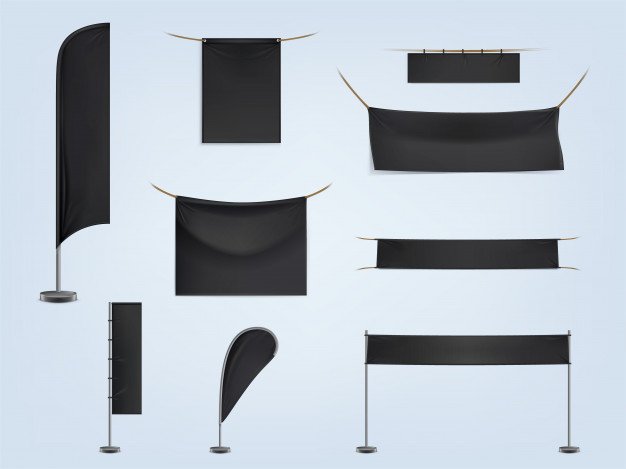 #28- Yellow Flag Mockup Free PSD Template 
#29- Bunting Flags Clipart

#30- Waving Flag Icon Collection Vector
#31- Outdoor Flags Mockup Set

#32- Birthday multicolored Garland Collection Vector
#33- Germany Ribbon Flag Vector
Available Here For Free
#34- Pins and flags
Available Here For Free
#35-

Flag Icon Set Vector Format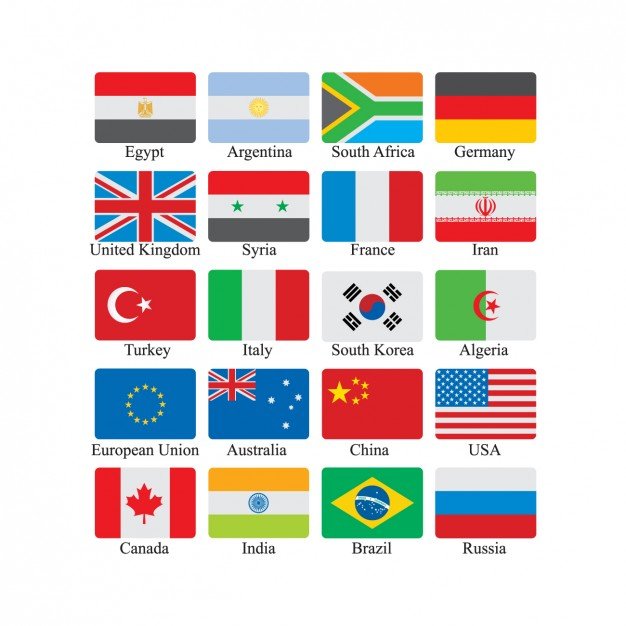 Available Here For Free
#36- Creative Indian Flag Design
Available Here For Free
#37- Canada Happy Day Flag
Available Here For Free
#38- United States Flags Collection
Available Here For Free
#39- Display Sign Flag Mockup
Available Here For Free
#40- American vintage flag background

#41- Flag Of Antarctica Welcome Flag
#42- New California Republic Flag Mockup
#43- Bow Flag Mockup Free PSD

#44- Red Flags Collection Mockup