28+ Free Outdoor Banner Mockup for Creative Advertisement idea – Advertisement through banners is an old method but it is still an effective and essential tool for any business at a cheap price. Banners are inserted at a crowded place like bus stand, subways, markets, busy roads, etc. for grabbing the attention of the larger audience. You can place your brand name, logo, design, slogans, contact information, etc on the banner.
We have listed some of the best outdoor mockups, for the brand awareness campaign. The files which are created by us are mostly in PSD format so that you can also execute your modification easily via smart object. You can subtly change the color, background, word format, background, and other things or if you seek to be work done by us contact us at Fiverr.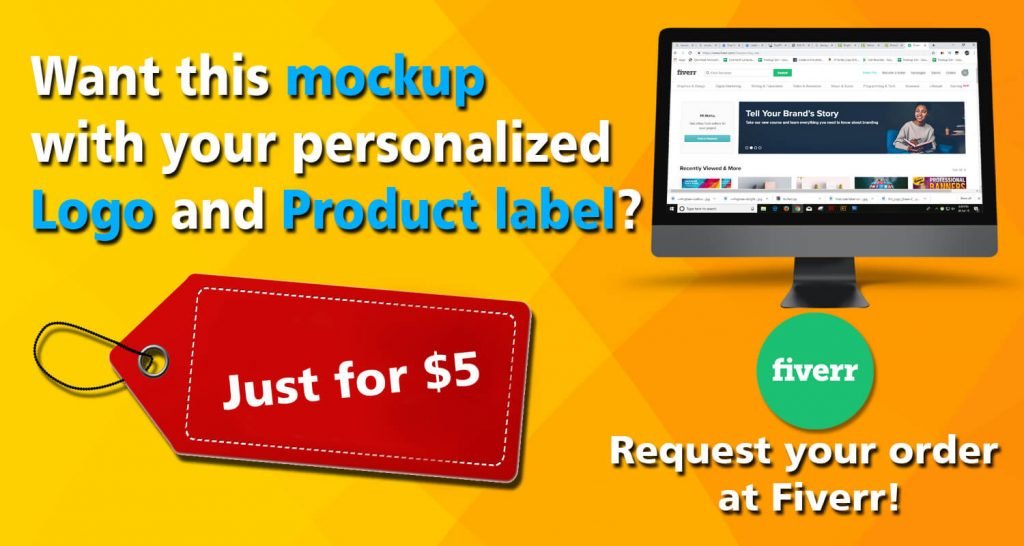 UNLIMITED DOWNLOADS: 500,000+ Product Mockups & Design Assets
_______________________________________________________________________
#1.

Fully Editable Outdoor Lamp Post  Banner
Outdoor banners are a great way to enhance your brand awareness campaign for tournaments, functions, events or any other related kinds of stuff. The advertisement through these banners is  very powerful and economical for achieving lager spectators. This mockup featuring two outdoor banners hanged in the middle of the lamp-post in black and white color. your ads will pop up on the banner for grabbing the maximum attention of the audience. The file is present in the PSD, JPG and PDF formats with a dimension of 3000 x 2000 pixels at 300 dpi optimization. This file contains 10 different backgrounds to choose from with all the essential elements. 
Free Shop Banner Mockup PSD Template:
#2.

Jungle Entrance Banner Mockup
Design a very beautiful and artistic jungle entrance banner for your presentation to impress your client to earn an assured response. This mockup is the best for promoting fairground events like forest, beaches, city, etc. The banner stands on the banner stand made in rectangle shape. It is placed on the entrance of the events place so that it will be noticed by all the persons who are passing through. It creates an amazing impression on your client for Your design and other details provided on the banner. This mockup consists of 8 background images and effects to select for an immediate attentive response from clients. The file is available in PDF, PSD format in the resolution of 6000 x 4000 pixels at 300 dpi. 
#3.

Metropolitan Billboard  Mockup Template
If you are a food business, motor business, construction business or any other business, this mockup will help you to promote your masterpiece in an eccentric manner. It contains 12 background to place with both for light, dark designs and shadow, reflection effect according to your product promotion. The banners come in different shapes and sizes with an amazing effect to give a realistic effect. This file can be obtainable in the PSD, PDF format in the dimension of 5000 x 3335 pixels. Select the design or create a new one with the help of Adobe Photoshop.
#4.

High-Resolution Street Billboard Mockup
To make a direct perception of your product to your potential consumers this mockup template is a good option for the promotion of your brand. Here is a huge photorealistic banner along with some other small banners that are also placed below it to give every single detail for the advertisement of your product. The banner stands on the several iron rods placed on the roadside on the snowy mountain background. PSD and PDF files are attainable with the resolution of 6000 x 4655 pixels optimized at 300 dpi. You can alter the design, background, effect, etc. with the help of Adobe Photoshop.
#5.

Photo Realistic Venice Advertisement Mockup
This is a premium photorealistic banner mockup template for your brand promotion. The banner is hanged on the wall of the house in Venice, Italy. The house is situated near the river passing by with some boats floating in it and a small bridge is made for crossing the river for Peoples. Place your brand name and other information that is needed for the promotion of your company on the banner to increase sales of the product. It contains 6 realistic PSD files with 4 different color effects to choose or create your own with the help smart object. The file is obtainable in PSD and PDF format in the size of 452.63 MB.
#6.

All in One Outdoor Banner Mockup
This creative mockup can be used as a billboard, shop sign, location board, promotion counter, and roll-up banner. This banner is designed in a very attractive look to seize the attention of customers placed on side of the road. The banner can bring into service for the company like digital marketing, content marketing, online marketing, search engine optimization and many more. The banner stands on two rods made with 5 street lights for visibility at night. Company name, slogan, logo will be placed on the right side and other contact information like email address, phone number, website address, etc. on the left side of the banner. It contains 2 File Formats (Illustrator and Photoshop) at the optimization of the 72 dpi. You can download this file in EPS, PSD and PDF formats in 54.3 MB size.
#7.

Wooden Hanging Banner mockup
This is another mockup that can be used for billboards, shop sign, location board and promotion counter featuring bus stand banner, lamp post banner, promotion on a car, etc. You can change the color, texture, background, etc. according to your project requirement with the assistance of adobe photoshop. The file is available in the landscape orientation made with a resolution of 3000(w) × 2000(h) pixels.
#8.

3D Display Banner

Mockup
#9.

Standing Outdoor Banner

Mockup
#10.

Wide Advertisement Outdoor Banner

Mockup
#11.

Sea View Outdoor Banner

Mockup
#12.

 Outdoor Promotion

Mockup Template
#13.

Wall Promotion

Mockup Template
#14.

 Sports Web Banner

Mockup
#15.

Modern House Banner

Mockup
#16.

Woods Banner Pack

Mockup
#17.

Multiple Betting Banner

Mockup
#18.

Designer Flag Banner

Mockup
#19.

Vinyl Under Construction Banner

Mockup
#20.

Global Market Banner

Mockup
#21.

Premium Outdoor Advertisement Banner

Mockup
#22.

Highway Banner

Mockup
#23.

Verticla Shop Banner

Mockup
#24.

Outdoor Campaign Banner

Mockup
#25.

Outdoor Barrier Banner

Mockup
#26.

Outdoor Barrier Banner

Mockup
#27.

Shop Advertisement Banner

Mockup
#28.

Shop Advertisement Banner

Mockup