Chocolate Bar Mockup | 27+ Choco Bar Packaging Mockup PSD & Vector Templates – Have you ever come across any individual who doesn't love chocolate? Milk chocolate, Dark chocolate, Couverture chocolate, Ruby chocolate, or gourmet handcrafted chocolates would at least be one jam for everyone they can not resist. Chocolate is a kind of food product that creates a lot of demand for advertisement visualization. You would find there are a lot of branding and exposure advertisements whenever a new chocolate brand launches. This is why chocolate packaging is critical for any chocolate brand. They can complement the chocolate flavor inside, and using creative design ideas and thoughts; the company can take the branding to a whole new level and gain the advantage in their market segment.
We have shortlisted some classy yet visually appealing chocolate bar packaging mockup designs templates, which would be fitting for any advertisement or branding campaign starting from an impressive occasion campaign (New year/Christmas/Halloween), new product launching, or remodeling old product structure. This 27+ Choco Bar Packaging Mockup PSD & Vector Template list is diversified with several unique and fresh superior grade designs templates that will separate your chocolate brand from the rest of your competitor and help you to set up your brand high.
Also check,
UNLIMITED DOWNLOADS: 500,000+ Product Mockups & Design Assets
Get your Mockup customized by us at Fiverr.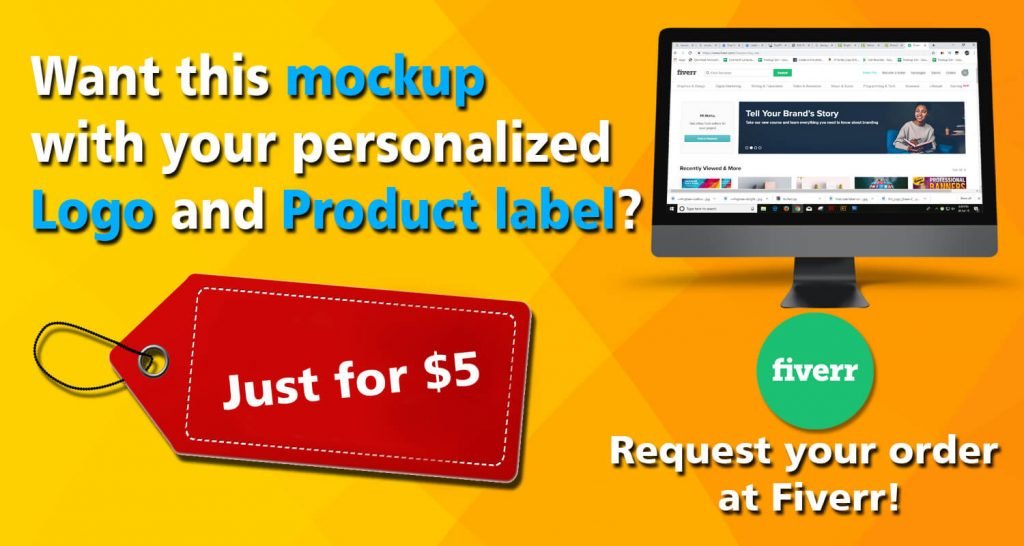 _______________________________________________________________________
Mockupden Exclusive Free Chocolate Bar Mockup PSD Files for our Visitors:

Updated New Inclusion on 09/06/2021
Free Chocolate Bar Mockup PSD Template
#01 – Chocolate Bar Collection Vector Design
This design template features a vector format chocolate bar collection with a transparent cream color background. This is an easily customizable chocolate bar illustration. The smart option enabled perfect for any chocolate related advertisement campaign or be a useful material for the design element.
#02 – Pink And Blue Color Shaded Glossy Chocolate Bar Mockup PSD
This is a glossy chocolate bar packet illustration with a chocolate bar inside. It's a yellow and purple color shaded chocolate bar packet with text written on it and the company stamp, which is in bold font for great visual exposure. This chocolate bar packaging sets best for the food packaging collection theme. Moreover, this is a customizable chocolate bar packet to add image, text, change color, and much more using smart option through Adobe Photoshop.
#03 – Chocolate Bar Mockup Bundle Illustration
#04 – Free Vector Design Chocolate Set
#05 – Red Color Sweet Milk Chocolate Packet Vector Illustration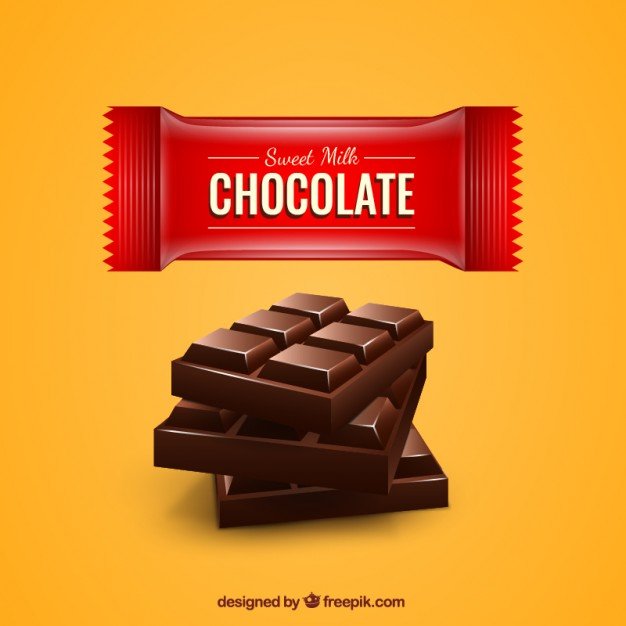 #06 – 2 Chocolate Bar Mockup Packaging Design template
#07 – Square Chocolate Packet Mockup
#08 – Crop Hand Holding Candy Chocolate Bar Mockup
#09 – Free Photo Collection Of Chocolate 
#10 – Chocolate Bar On Bowl Free Photo
#11- Three Different Flavor Chocolate Packaging Bar PSD
#12 – Chocolate Packaging Vector Design Illustration 
#13 – Chocolate Wrapper Mockup
#14 – Blank Chocolate Packaging Bar Design template for customization
#15 – Creatsy Chocolate Box Mockup Set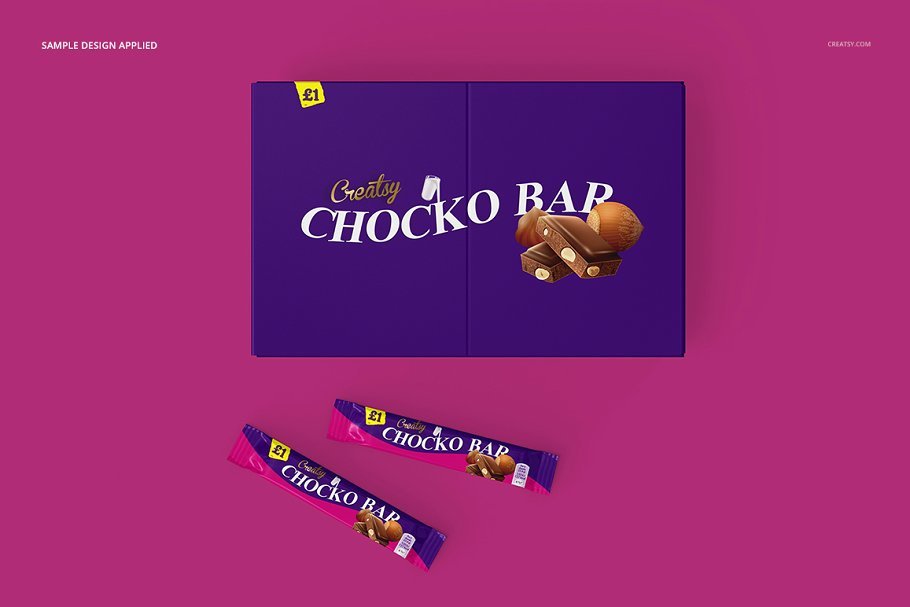 #16 – Purple Color Chocolate Bar Box Template
#17 – Realistic Chocolate Bar Packaging
#18 – Slim Chocolate Packaging Mockup Set
#19 – Brown Color Chocolate Bar Packet Design Set
#20 – Deep Brown Chocolate Packet Mockup
#21 – Purple Chocolate Bar Packet Mockup
#22 – Cream Color Chocolate Bar Packet Mockup

#23 – Customizable Chocolate Bar On Packet Mockup

#24 – Chocolate Bar On Wooden Table Mockup
#25 – Lorem Ipsum Chocolate Bar Design template
#26 – Chocolate Bar Packet Mockup
#27 – Packaging Chocolate Mock-Up