Snack Packaging Mockup |16+ Best Free Snack Packaging PSD Templates – Packaged snacks food is the ultimate escape to kill small hunger. It helps to restrain appetite until the main meal but for some of us, Snacks are the main meal! Jokes apart, snakes have widely used packaged food all over the food.
There are different ingredients of snacks and a lot of varieties making is obvious there would be different packaging needs for them. If you have taken any Snack Packaging designing project, take a look at these listed 15+ amazing Free & premium Snack Packaging PSD Templates.
Also, Check – 
Listed mockups are taken from different snakes category and you will find different varieties of snacks packaging in this collection. Nuts, biscuits, sandwiches, popcorn, Chips packaging mockups are included in this list for you to have a design idea to showcase your snacks packaging design presentation.
For any mockup customization purpose, you can request us at Fiverr ir explore the banner below.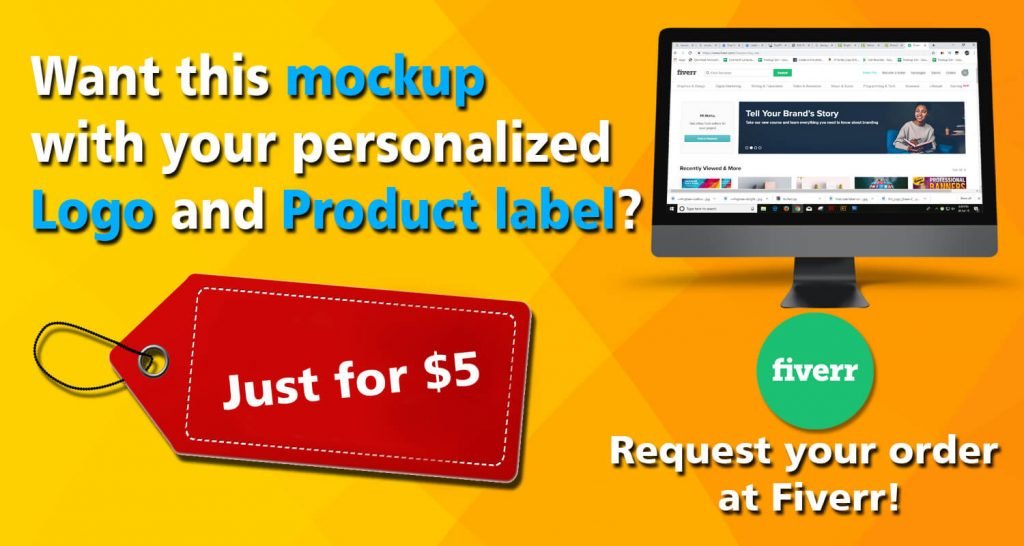 _______________________________________________________________________
Latest Design Inclusion July 2020:
Free Chili Potato Chips Snack Packaging Mockup PSD Template
Kraft Bar Snack Packaging Mockup

#01 – Potato Chips Packaging Bag Mockup
Here in the above we list a realistic design potato chips packaging bag mockup which displays an orange color background. In this mockup image, there is a red color potato chips packet printed along with a chips slices beside and text written on it great for potato chips branding!
#02 – Cookies Packaging And Promotional Banner Vector Design
This design illustrates a chocolate color background cookies and biscuits packaging and ad banner mockup. If you are looking for the vector illustration that will help you to display your cookies brand or want to make a new packaging display for your cookies, then you can use this vector set.
#03 – Photoshop File Plastic Pouch Snack Packaging Mockup
It's an attractive black color snacks packaging bag/pouch mockup design in High-resolution and well-layered. You are getting here a black color pouch with cross-cut from the middle with purple color filled on it along with a text written inside.
#04 – Snack Packaging Mockup of a Foil Bag – Plastic
Here we provide you a combo set realistic snacks foil bag mockup for snacks packaging and along with a section to add text which will help you in brand promotion. The above image features you a light blue and yellow color snacks packet along with a brown color packet on the back with snacks picture and text on both.
#05 – Chips Package Design Vector Illustration
This is a two different snacks packet vector illustration for snacks packaging. The above image displays the light blue and green color chips packaging packet one with cheese and another with salmon taste along with the text and flavor photo printed on the packet.
#06 – Snack Packaging Mockup Bag PSD
Here we brought to you the easily customizable slim snacks packaging bag mockup which suits best for portfolio design, print design, banner, ads and much more. This is an orange and blue color packet with snacks written on it in a slanting format.
#07 – Fredo Snack Packaging Mockup PSD
This is a plastic "Fredo" Snacks packaging bag mockup for cheese flavor. It's an orange and blue color packet with snacks picture and text on it along with a grey color background that reflects a packet shadow on it.
#08 – 4 Side-By-Side Snacks Packaging Wrapper Mockup
This is a set of 4 different slim snacks packaging wrapper mockup. In the above-listed image, there are 4 different vertical box drawn with snacks packet fix on each along with the easy editing feature.
#09 – Snacks Tube Kept Of Floor Mockup
#10 – Burger And Pizza Packaging Box Mockup
#11 – Realistic Food Packaging Vector Design Free
#12 – Meal And Snack Packaging Mockup Box Template
#13 – Square Snacks Packaging Box With Handle Mockup
#14 – Salad Packaging Box Mockup
#15 – Simple Snacks Packaging Bag PSD Mockup Template
#16 – Potato Chips Snack Packaging Mockup Bag