Cosmetic Packaging Mockup | 35+Outstanding Cosmetic Branding Ideas – Cosmetic packaging is mainly used to protect and promote a brand. Cosmetic products are utilized for the enhancement in the appearance without changing the shape of the body. The product like lipstick, powder, hair remover, shampoo, soap, etc. is used for a different part of the body, and the packaging is the first thing the customers look for and make the perception about the product quality. So it's essential to make the outer look attractive and eye-catching to increase in the product's sales. Cosmetic packaging contains the name, logo, and slogan of a specific brand. In this decorative packaging mockup compilation list, we offer a variety of packaging elements like jars, tubes, boxes, bottles, etc. tons of design and color for your product.
Check out our compilation of cosmetic packaging mockups for the real experience with the fantastic design and artwork. Principally, all mockup is in PSD format, so you do not need any significant knowledge about the modification process, drag the image you need and drop your details on it using smart object or if you stuck in any problem, contact us at Fiverr.
Also, Check –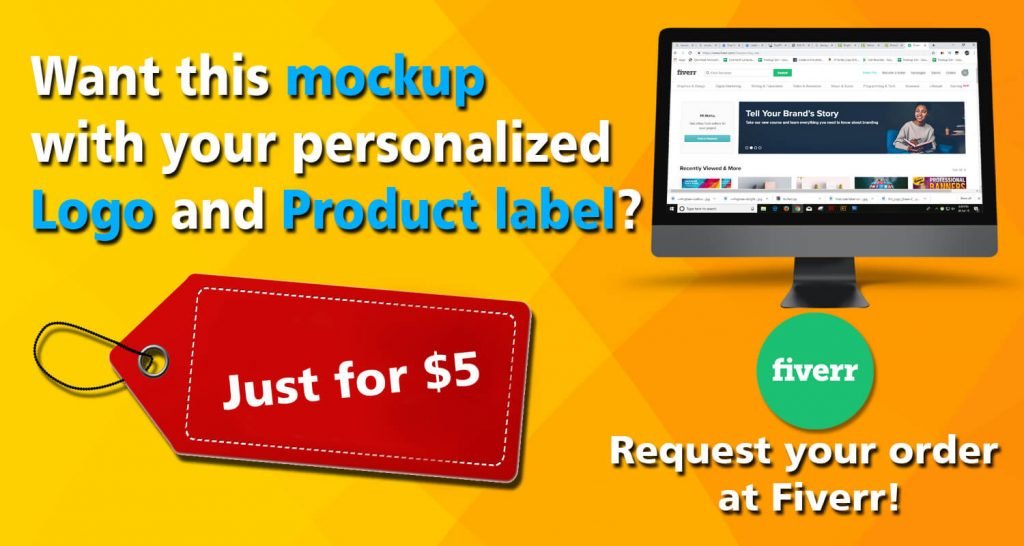 UNLIMITED DOWNLOADS: 500,000+ Product Mockups & Design Assets
______________________________________________________________________
Mockupden Exclusive Free Cosmetic Packaging Mockup PSD Files for our Visitors:

Updated New Inclusion on 09/06/2021
Free Cosmetic Packaging Mockup PSD Template
Free Skin Care Cosmetic Packaging Mockup PSD Template
Free Cosmetic Product Mockup PSD Template
Cosmetic Mockup Free Spray Bottle  PSD Template
Cosmetic Mockup Free Spray Bottle PSD Template


Free Spray Cosmetic Bottle Mockup PSD Template
Free Cosmetic Tube Mockup PSD Template
Free Black Cosmetic Jar Mockup PSD Template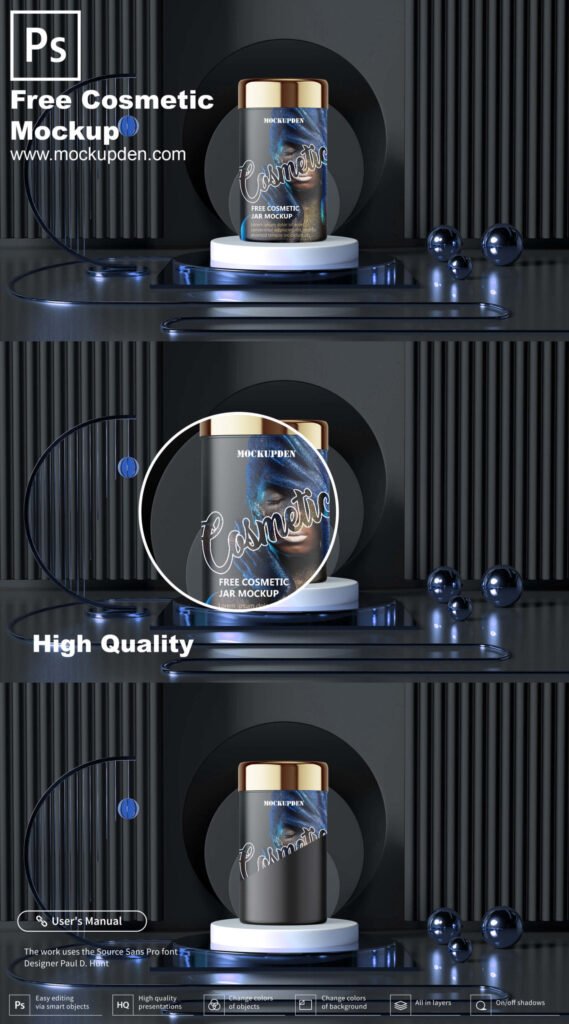 Free Cosmetic Tube And Jar Mockup Design
#01 –

Black And White Professional Design Cosmetic Packaging Template
Having proper packaging and presentation is very important to increase any product's sale, whether it's a cosmetic or any grocery product. Coming toward the point, in this article, we have made a list of best cosmetic packaging mockup designs which are all available with customizable feature and with an eye-catching look that also helps in Cosmetic branding.
The black and white color cosmetic packaging mockup set in 16 PSD file format along with 1 PDF format help file is listed in the above. Go through the key features and detail information about this mockup from below –
This mockup features Well-organized layers and folders.
Changeable background mockup.
High-resolution image.
RGB color mode image.
Get 4 photographic filters.
Edit mockup easily via smart object.
#02 –

Attractive Cosmetic Packaging Set Mockup
Showcased here is an excellent free cosmetic packaging box mockup illustration in the PSD file format. In the above image, there are two different white color cosmetic tubes kept with a black card and round shape cosmetic box marked along with a white color flower pot in the background. This is the PSD format file with a 607 MB file size that features smart objects and can be used for personal and commercial purposes.
#03 –

Cosmetic Packaging PSD With Blur Background
Coming toward the next, here we brought to you an excellent cosmetic packaging mockup design example that features a grey color metallic decorative bottle with a red cap along with a packaging box kept beside it. In this image, there is a smart object foiled layer with a blurred background. It also gives you added three different photo-filters that you can apply to get a new look.
#04 –

Free Cosmetic Packaging Mockup Set
#05 –

Cream Color Cosmetic Packaging Mockup
#06 –

Pink Color Cosmetic Packaging Bundle
#07 –

Cosmetic Tube With Leaves PSD Template
This is another cosmetic tube mockup ready for your presentation. It displays a face wash tube prepared with the mint leaves to showcase your artwork attractively. Tubes are very easy to use, and it offers you to squeeze the last drop without any product wastage. This pack comes in the 7 PSD files and five different floor texture with a changeable background. Save the file in PSD, JPG, and PNG formats made in the resolution of 4000(w) × 2670(h) pixels in the landscape orientations.
#08 –

Colorful Cosmetic Packaging Set Template
Displaying four cosmetic bottle mockupS with a variety of option of spraying cap. The bottles are kept in a single sequence colored with various colors like purple, orange, blue and gray, placed on the light pink background. Insert your product details on the bottle for branding purposes utilizing Adobe Photoshop. All the elements like a shadow, light, bottle background, reflection, etc. are stored in separated layered, and the working area provided for your customization is 4000 x 2250 pixels at 300 dpi optimization.
#09 –

Realistic Cosmetic Packaging Set PSD
#10 –

Cosmetic Branding And Packaging Vector File
#11 –

Savon Cosmetic Packaging Set PSD Template
#12 –

Metallic Cosmetic Jar Mockup
#13 –

Vector Design Cosmetic Product Promotion Poster
#14 –

Cosmetic Bottle And Box Mockup Set
#15 –

Blue Shade Cosmetic Packaging Vector Design
#16 –

100 Cosmetic Packaging Mockup Presentation
#17 –

Cosmetic Packaging Collection Vector Design
#18 –

PSD Format Cosmetic Packaging Mockup
#19 –

Lorem Ipsum Cosmetic Packaging Set Vector Design
#20 –

Cosmetic Packaging Set On Wooden Floor Mockup
#21 –

Clean And Beautiful Cream Packaging Vector Design
#22 –

Cosmetic Packaging Bottle With Different Cap On Each
#23 –

Cosmetic Packaging Mockup With Elegant Background
#24 –

Photorealistic Cosmetic Packaging And Branding Mockup