Building Sign Mockup | 14+ Creative Building Sign PSD & Vector Templates – Signage is a wonderful marketing product. Building signage comes in a large visual format that produces the maximum exposure for the product brand. In order to create a great marketing campaign for an upcoming product or special promotional offer, there is almost no alternative to Big signage advertisement. Create an attractive design, fix that on a building sign template and then place that advertisement hoarding on a proper location for great business visibility. Well, we have already posted wall signage mockup and Building Signage Mockup compilation in your earlier mockup roundups. In this post, we are going got compile 14+ best creative Building Sign PSD & Vector template which could be utilized to draw maximum business exposure.
These templates are customization friendly, which means one can alter any design element on these templates including colors, background picture, texture, text, company name, and logo, insert a new background, change the design perspective, include new presentation, etc.
Also check,
UNLIMITED DOWNLOADS: 500,000+ Product Mockups & Design Assets
Get your favorite designs customized by us at Fiverr.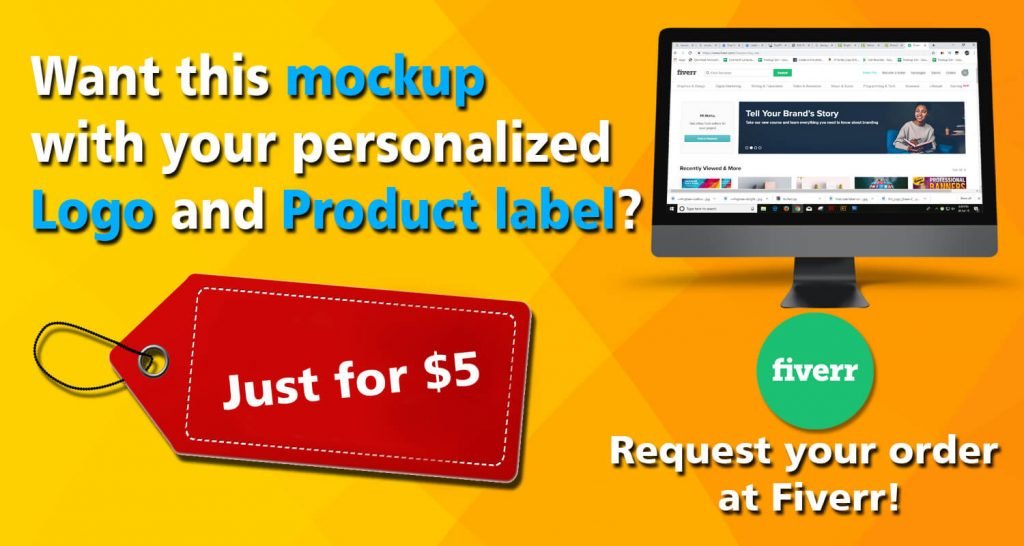 _______________________________________________________________________
Mockupden Exclusive Free Building Sign Mockup PSD Files for our Visitors:

Updated New Inclusion on 07/06/2021
Free Building Signage Mockup PSD Template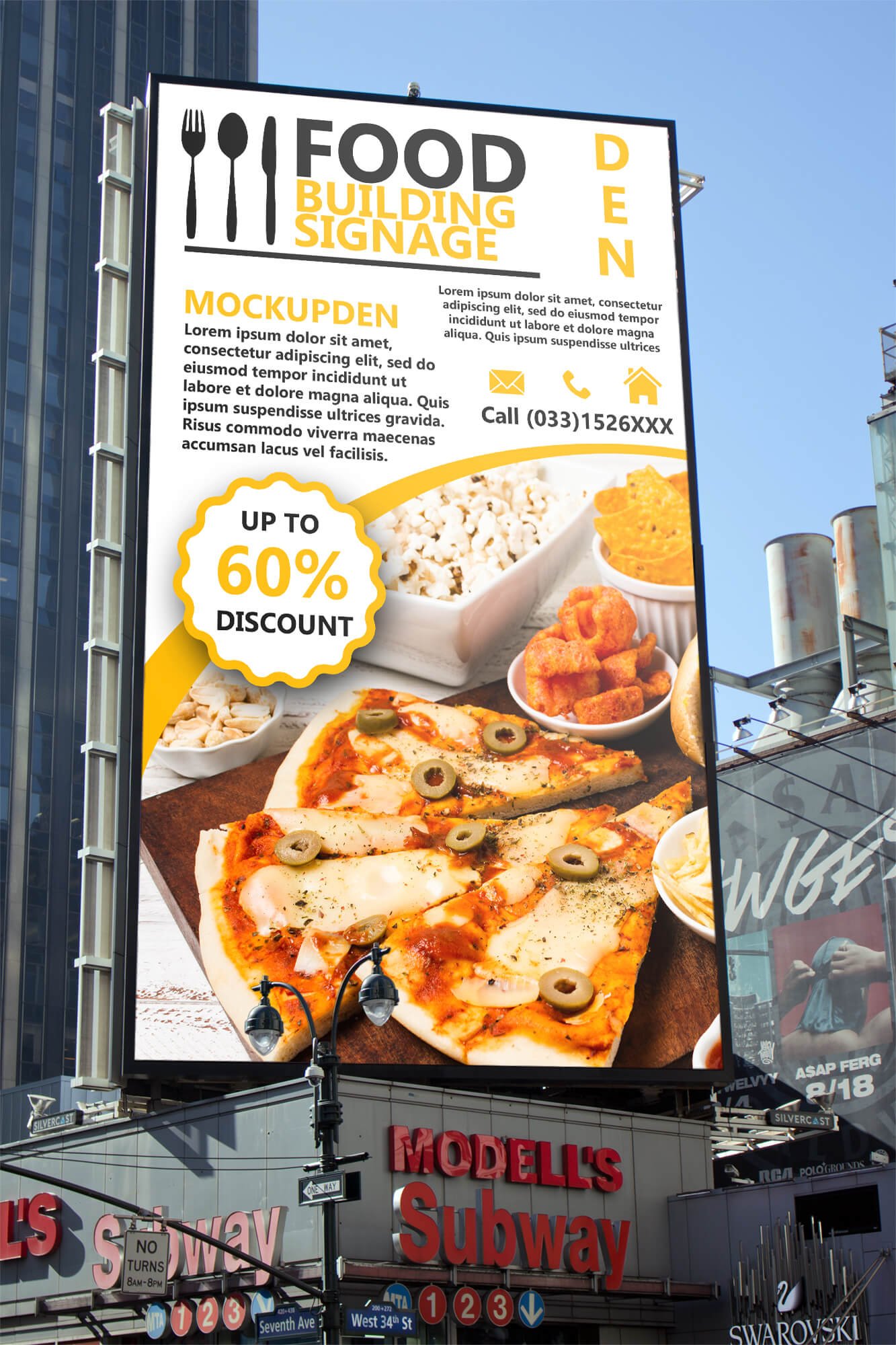 Free Metal Building Sign Mockup PSD Template
#01 –

Realistic Building Logo Sign Mock-Up 2

Explore the giant blue color building sign board mockup design which features European background. This is a professional mockup design which suits best for displaying any agencies or amateurs sign. Above all, this mockup set also allows you to place your own design through smart option enabled here using Adobe Photoshop. Also, get PDF format help file.
#02 –

Building Poster Mockup
This is a green color poster fixed on a building outdoor with lamp focusing on it. This image displays the night view of a grocery shop or a supermarket with option to add or remove any texture, image or layer from the image through Adobe Photoshop using Smart option.
#03 –

Building Rooftop Signage Board Mockup
This image displays a photorealistic signage board fix on a building rooftop. Ideal for the agencies who want to display their company logo and name on a european background. This is a giant blue color board with five lamp fix on it for good night view. Moreover, it's a 3 PSD file mockup design which features 3 different views with excellent layers and help file.
#04 –

White Color Building Sign Mockup Board PSD
Here we provide you a blank billboard mockup design that customised best for building sign and posters. The above image gives a top view of a metropolitan city populated with huge buildings and has a billboard fix on the top with a close view that features easy editing along with an option to add your own image to the board.
#05 –

Night View Building Sign Board Mockup
#06 –

Sign on Buildings Mockup Templates
#07 –

Building Sign Mockup Billboard Vector Design Illustration
#08 –

Red Color Sign Board On Building Mockup
#09 –

Huge Billboard Fix On Building Sign Mockup
#10 –

Realistic Building Logo Sign Mock-Up
#11 –

Poster Signs on Building Mockup Templates
#12 –

Realistic Building Sign Mockup Logo PSD 2
#13 –

Building Logo Mockup
#14 – Building Sign Mockup

Logo PSD