Vest Mockup | 41+ Free Creative Vest & Tank Top PSD, Vector Design Templates: Vest is common apparel that is being wormed by people around the world. There are different types of vests made for different purposes and also features different materials such as denim vest, Safety vest, army vest, protection vest, life vest, etc. We published an Apron Mockup roundup couple of days ago and got a few requests that if we could make a compilation of Vest & Tanktop mockup. So here we are with our latest mockup collection series which features 41+ Best Free & Premium Vest Mockup to save your money and time.
If used correctly, these customizable mockup templates will give you every opportunity to alter them according to your project needs by altering the background scenario, design presentation, adding or removing any design element and even you can tweak the textures.
In order to use any of these PSD Mockups you need Adobe Photoshop
UNLIMITED DOWNLOADS: 500,000+ Product Mockups & Design Assets
Go through our Fiverr account for any mockup customization purposes.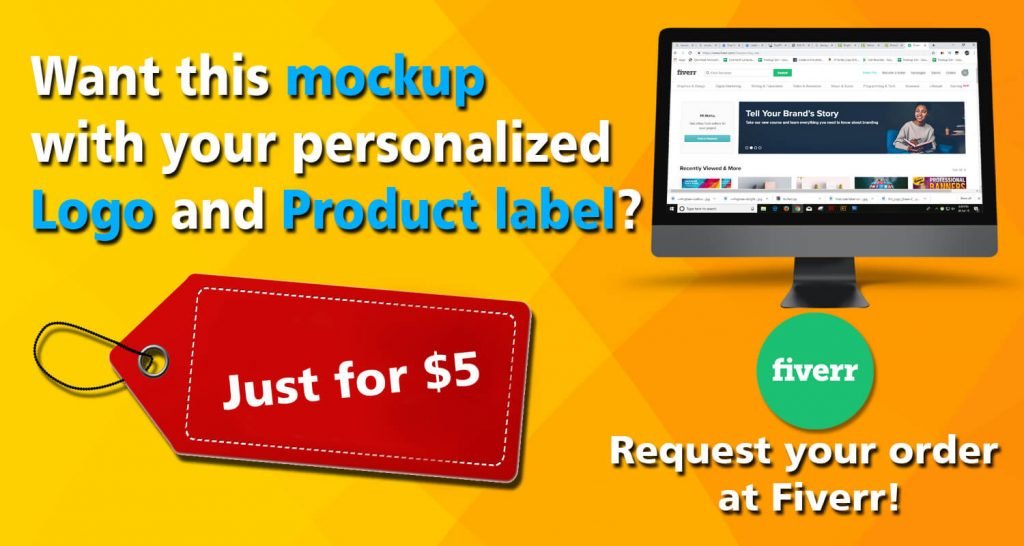 _______________________________________________________________________
Mockupden Exclusive Free Vest Mockup PSD Files for our Visitors:

Updated New Inclusion on 13/08/2020
Free Construction Vest Mockup PSD Template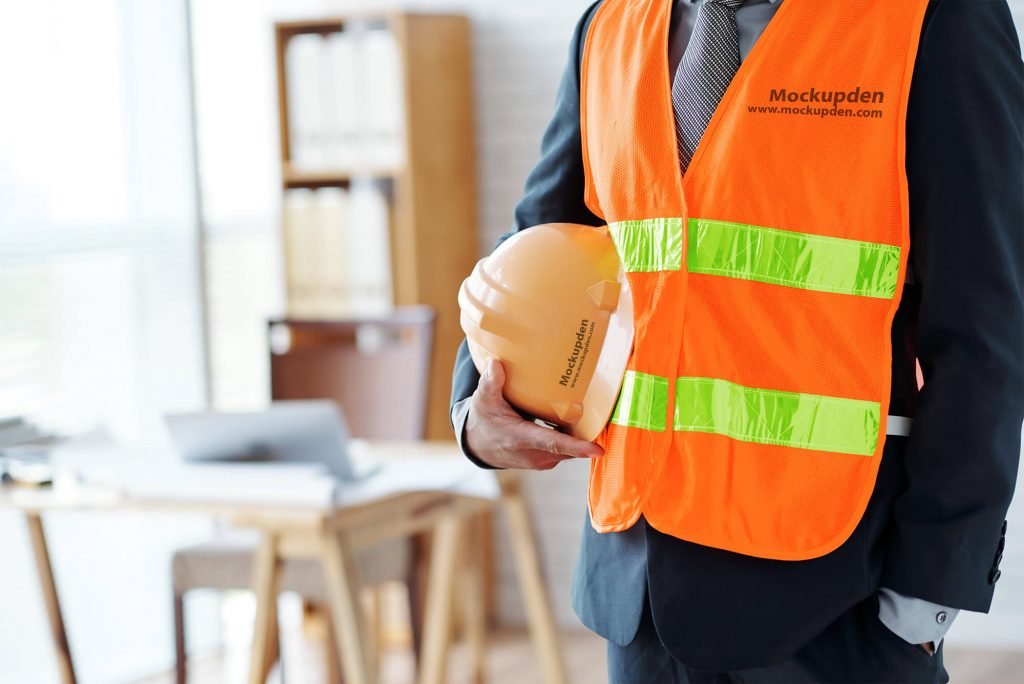 Free Safety Vest Mockup PSD Template
Free Volunteer Vest Mockup PSD Template
#1. Sleeveless Vest or Jacket PSD Mockup. 
These lightweight jackets are used in sports like golf or track or it can also be used as uniform, but the most commonly as leisurewear. In the preview option, you will receive 4 PSD files showing the vest from different angles. Customize this amazing design template to produce a flawless and awesome look and give a personalized branding touch.

#2. Editable Cycling Vest Mockup. 
To work on this file, you'll need a Photoshop version of PSD C6 or higher. This huge file consists of 8 different views with a color depth of 300 dpi. As these files have smart objects, it is possible to change the color and design of the vest or insert any logo for personal branding touch.

#3. A Guy In White Vest Template.
#4. 18 Different Colors Of Vest Vector. 
This vector represents a huge bundle of different colors and designed vest. Some of them are sleeveless while others have short sleeve and they all are placed in transparent background. Make changes to this vector by using adobe illustrator.

#5. A Tattooed Girl In Black Vest PSD.
#6. Constructor In A Safety Vest Looking at The Project Template.
#7. Inflatable Life Vest, Swim Ring And Arm Guard Illustration.
#8. Men's Fashionable Army Vest Vector Template.
#9. A Female Driver In High Visibility Vest Mockup.
#10. Illustration Of Men In Business Vest. 

#11. Customizable Men's Sleeveless Sweater Vest Template.
#12. Denim Vest On The Wooden Surface Mockup.
#13. Flake Jacket Vest Of Military PSD.  
3D design style has its own acceptability among designers. This 3D Model Military Flak Jacket bullet proof vest is a perfect piece of artwork to demonstrate your design idea for apparel and clothing which features a molle system for a soldier and army unit. It also features Desert color. The real extra thing you would get in this desing template is, it contains low-polygon and high-polygon objects in different perspective. If desired, you can reduce the number of polygons. It has max in (low poly, high poly, 3dsMax 2016) in high resolution textures of (4096×4096 (.PNG). You will also get different combination of Roughness, Base Color, Ambient Occlusion, Normal map, Metallic, Roughness and Height map.

#14. A Girl In Sunglasses And Denim Vest Looking At The Camera PSD.

#15. Fashionable Hoodie Vest For Men Template.
#16. An Old Woman With Safety Vest Alone And Calm PSD.
#17. A Vector Presentation of Sleeveless Men's Climbing Vest.
This vector template pack consists of a Climbing Jacket design tenplate in Navy Blue Color with Orange Color Panels on both the Shoulder and on sideseam of the jacket. It has four pockets on front which can be removed if desired and there are also Metal Zipper and Rubber Zip Puller trims on the pockets.

#18. A Boy Playing With Two Jack Russell Wearing Safety Vest Mockup.

#19. A Girl Wearing Blank Vest PSD Template.
#20. Man In Safety Vest Holding A Clipboard Near A Warehouse PSD.
#21. Business Woman Standing Near Big Stones Wearing Suit Vest Mockup. 
#22. Smiling Man In Denim Vest PSD Template.
#23. A School Vest Made Of Watercolor Mockup. 

#24. Man Holding Life Vest At Pier Template.
#25. Woman In Hearing Vest Holding Mug Mockup.
#26. A Hand Holding Stylish T-shirt And Vest Mockup. 
#27. A Template Of LightDown Vest. 

#28. Warm Sweater And Fur Vest Mockup.
#29. Vector Of A V-neck Sleeveless Sweater Vest.
#30. Old Builder At Construction Site In Yellow Safety Vest PSD.
#31. Smiling Man Standing In Grey/Light Blue Vest Mockup.
#32. Sweater Vest For Children Template.

#33. Young Woman Worker Wearing Blue Jacket Vest PSD.
#34. Black knitted Vest PSD Template. 

#35. Green Colored Bulletproof Vest Mockup. 

#36. Pug In Fashionable Vest PSD.
#37. Santa In Workshop Using His Laptop Mockup.
#38. Supervisors Wearing Protection Vest PSD.
#39. Baby Girl In Denim Vest Mockup.
#40. Farmer Wearing Classic Designed Vest PSD Template.
#41. Reflective Orange Vest and Green Construction Jacket