Tetra Pack Mockup | 20+ Tetra Pack Packaging PSD Templates For Design Inspiration: When it comes to liquid food or drink packaging, the Tetra pack is highly used all around the world. There is almost no alternative of Tetra Pack for hygienic pre-packaging for liquid foodstuffs and they are cost-effective and easily destructible after use at the same time. Every liquid food manufacturing or processing company always looking for a new tetra pack design style to market its liquid food product. If you have got any project for branding liquid food product then you would be glad to know we have rounded up 20+ most promising and professionally designed new Tetra Pack PSD design template in this post.
This professionally designs high-quality tetra pack mockup would help you to showcase your liquid food packaging design idea in a conscientious manner. These listed tetra pack designs are easy to operate even if you are not accustomed to the editing process still would be able to make the necessary alteration through smart organized layers by the guidance of help files that are included with the design templates. Designers can tweak the shadow style and background for alternative realistic presentation.
Also, check
UNLIMITED DOWNLOADS: 500,000+ Product Mockups & Design Assets
Get your Mockup customized by us at Fiverr.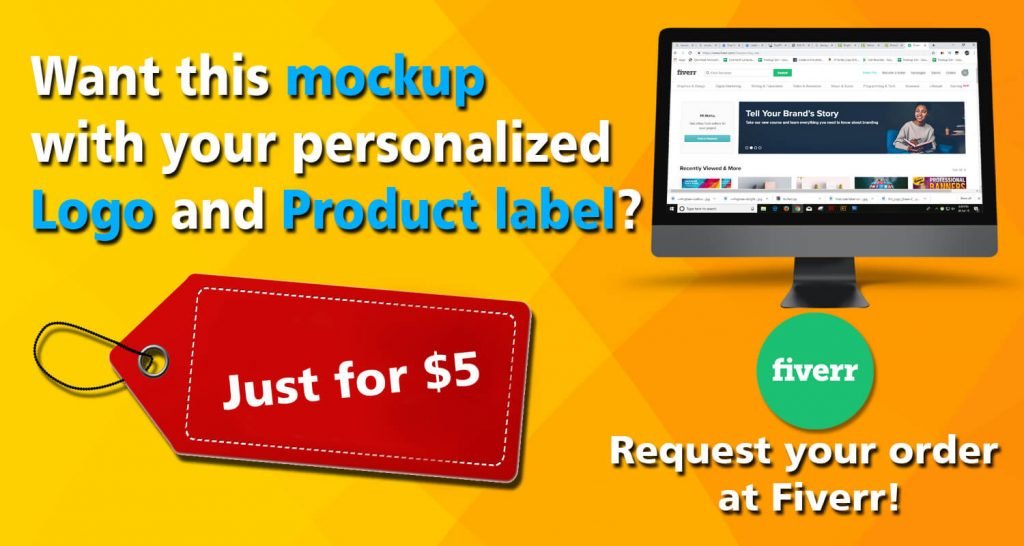 _______________________________________________________________________
Latest Design Inclusion October 2019:
#01 – Milk Tetra Pack Box Mockup PSD
This is an easy customizable tetra pack mockup design illustration. The image showcased displays two pink and white color milk packaging box/carton along with one glass kept beside the box. It is a pink color box with milk splash picture printed on the bottom of the box along with one white color round lid and text printed on it.
Talking about its features, this is a high-resolution image with easy editing option and comes in 5000 x 4000 pixel size in Adobe Photoshop file format.
#02 – Realistic Tetra Pack Mockup PSD
Listed here is a three juice bottle tetra pack illustration with attractive print on it. The image here displays three different boxes in different angles which features a juice glass print on it along with one oval shape sticker pasted on the top of the box with brand and product name written on it along with purple color round shape lid. This tetra box also has a barcode as well as the product description section that make this box perfect for any juice bottle packing. Check out its key features right from below –
This is a 5900 x 4500 pixel image at 300 Dpi image resolution.
Features 3 different background.
Smart option enabled image.
Separate shadow and lightning layers.
Includes PDF format help file.
#03 – 3D Tetra Pack Mockup PSD
This classy mockup displays a single 3D orange juice packing tetra box design template. It is a Flexography print ideal for milk, juice and drink packaging mockup design. Here you can see a box with orange stripes printed on it along with various description section as well as orange lid fix on the top. Moreover, this is a smart object enabled image that features you editing this mockup design easily and also allows you to add your own designs and image to it through Adobe Photoshop.
#04 – Tetra Pack PSD Mockup
This is a simply designed tetra pack PSD file mockup in close up view. Here you are getting a light blue color box with a picture of a fruit printed on the bottom along with text written in the middle of the box that describes the product. Moreover, you are also allowed here to add your own image and designs by double tap on the picture after you open it in Adobe Photoshop.
What Key Features Does It Offer?
CMYK color mode.
Transparent background. Supports Adobe Photoshop CS6 or higher version.
4500 x 4500 pixel image.
Easy color changing option.
#05 – Creative Tetra Pack Mockup PSD
The image in the above illustrates three different milk box in light blue color theme. Here you can see three different box kept in three different angles with its shadow falling on the white floor. This is a transparent background image with a cartoon design cow photo printed on the tetra box.
#06 – 7 PSD Tetra Pack PSD template
#07 – 3 Photoshop File Tetra Box Design Mockup PSD
#08 – Yogurt Packaging Cup Mockup Along with Tetra Pack
Here you are getting a fresh different style yogurt bottle mockup illustration. In the above image, there are deep blue and light blue color yogurt bottle and box kept on a white floor with clean white background and sticker attach on the bottle. Moreover, this mockup file includes 5 different individual views in 5 PSD file format along with video tutorial.
#09 – Fresh Milk Packaging Tetra Pack Mockup in box style
Listed in the above is one of the best example of a deep blue color fresh milk packaging box as well as tetra box. Illustrated here is a single box with deep blue color stripes in the bottom of the box along with a white clean print on the top along with text written and a deep blue round lid fix on it.
#10 – Juice Tetra Box On Table (Tetra Pack Mockup Design)
#11 – Blank Tetra Pack Mockup
#12 – Floral Print Three Tetra Pack Mockup
If you are looking for a juice bottle design or a tetra box mockup design through which you can display your bottle presentation and design, then this will be a perfect mockup design for you. Listed in the above is a fruit juice packaging green color theme photorealistic juice bottle which is easy to use and enables smart option editing features. You can check its full details from the button we listed below. Do keep in mind this is a paid product and you need to pay the listed price in the marketplace to download this particular mockup file.
#13 – Milk Box With Bowl Beside Mockup
#14 – Two PSD Milk Box Vector File Illustration
#15 – Milk Box Tetra Pack With Red Background
#16 – Creative Tetra Pack With Glass Beside Vector File Illustration
#17 – Blank Tetra Pack Mockup PSD
#18 – Square Carton Tetra Pack Mockup PSD
#19 – Transparent Background Tetra Pack PSD Mockup
#20 – Blank tetra Pack Mockup