17+ Best Free Match Box Mockup PSD Template For a Stunning Presentation: Whenever we need a glimpse of flame instantly, there is a matchbox that can serve this purpose well. You want to lit cigar to make yourself relaxed from the boredom because of the tight schedule you will definitely need this. Suppose there is the unavailability of lighter in your home, then this tiny box will help you for producing fire to light the gas stove. Even incense sticks and matchboxes are a compulsory combination seen in every place where we worship our idols. It can truly be said that if the fire is the vehicle of civilization, then the matchbox is the wheel of it.
We have kept on our effort to explore multiple matchbox mockups so that the global progress will continue as it has tremendous utility. Hence 17+ Matchbox Mockups have been presented here and these designs seem to be the best.
Also, Check
UNLIMITED DOWNLOADS: 500,000+ Product Mockups & Design Assets
You can get your mockup customized by us at Fiverr.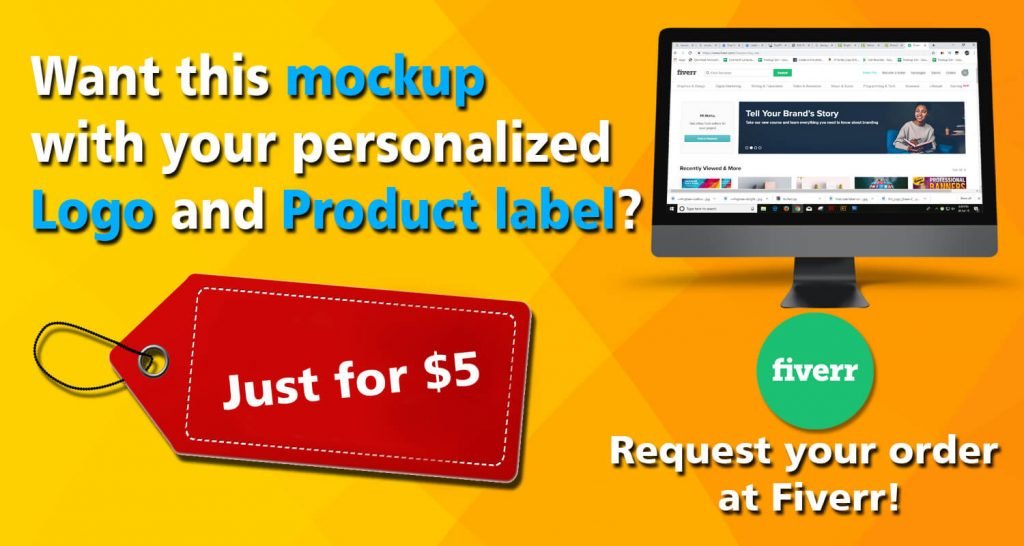 _______________________________________________________________________
Mockupden Exclusive Free Match Box Mockup PSD Files for our Visitors:

Updated New Inclusion on 24/05/2021
Authentic Free Match Box Mockup PSD Template

Free Half Open match Stick Box Mockup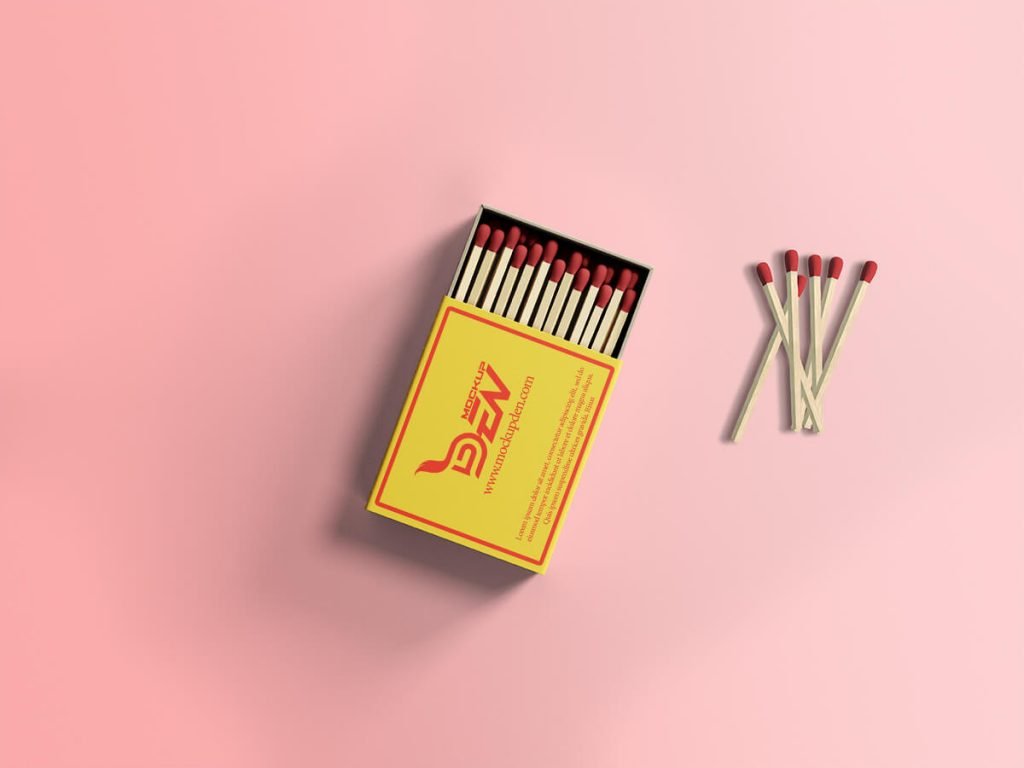 #1 Floating matches box mockup Premium Psd
Whatever you use it you have some touch of innovation and the victory is yours. A design with a dark shade background and some floating matches over an open matchbox showcases an elegant look. It will add a new level if you use this design for branding your product.
#2

Matches Mockup Set Creative PSD Template
#3 Square Match Box Premium Mockup Design Template
#4 Free

Matches Box PSD Mockup
Now-a-days man start liking something unconventional. Though Order denotes something organised but at the same time scattered form relates something new and unique. This mockup features some unorganised match sticks beside an half open match box and there is a nice triangle design on it.
#5 Safety Match Free Mock-Ups
This particular mockup is set on a dark background. Infront of it there are two red-colour match boxes in opposite direction. One the very end of the match sticks is green in color. You can use this design if you want to provide your brand a conventional glimpse.
#6 Match Box PSD Mockup
#7 Stunning Match Box Mock-Up
#8 A Pair of Match Box Mock-Up
#9 A slim Match Box Mock-up
#10 Matches Box PSD Mockups
#11

Match Box Style Packaging PSD Mockup
#12 Match Box Mock-up with Match sticks
#13

Matches Box Mock Up 4 Set design
#14 Match Box Mockup

 Vol.1
#15 Match Box Mockup Pack PSD
#16 Premium Match Box Mockup
#17 Match Box Mockup

 Vol.2