Popcorn Mockup | 33+ Amazing Popcorn Packaging PSD & Vector Templates: Popcorn is one of the favorite corn kernels we simply love to have. It's hard to imagine watching a movie without popcorn along with some cold drinks. They make leisure time more gala and let us enjoy our moments of happiness. As this is an easily available food so there are quite a few manufacturers and sellers out there in the market and it is quite hard to establish a brand name. If you won a popcorn shop or you are a manufacturer then you should concentrate on Popcorn bucket packaging and presentation that they make you stand out from other competitors.
We have said time and again how important branding is for small businesses to get recognition in the market and there is no better way to establish branding through product packaging. The same goes for popcorn as well. If you are working on popcorn packaging then we would love to let you know that we have included 33+ amazing Popcorn Packaging PSD & Vector templates in this post for design inspiration. These designs are sleek with great presentation background that perfectly compliment the design styles. Use these ready-made templates in your design project just by changing the company logo or brands.
Also check,
UNLIMITED DOWNLOADS: 500,000+ Product Mockups & Design Assets
_______________________________________________________________________
Mockupden Exclusive Free Popcorn Mockup PSD Files for our Visitors:

Updated New Inclusion on 25/01/2021
Free Popcorn Bag Mockup PSD Template: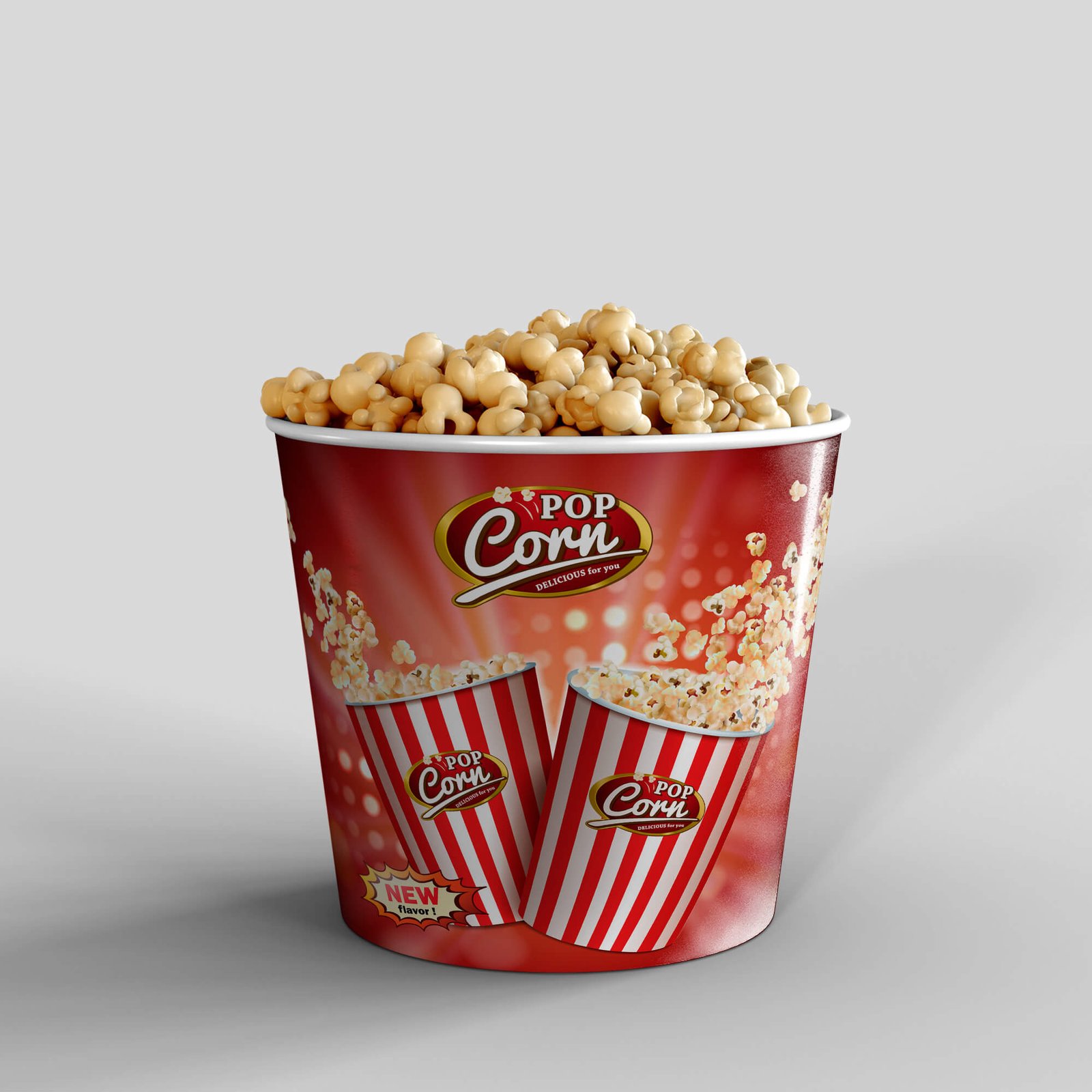 Free Popcorn Box Mockup PSD Template
Free Popcorn Containers Packaging Mockup PSD Template
#01

– Jumbo Popcorn Mockup Bucket and Cup PSD
Illustrated here is a jumbo bucket filled with popcorn and another bucket is laying on the ground. This popcorn bucket mockup design allows editing. This means you can apply any different design, insert some text and so on.
#02

– Popcorn Mockup
In this image, a pouch containing popcorn is featuring along with a cold drink cup. The cup is covered with a lid and has a plastic straw passing through it. You can change the striped design out and insert the required design.
#03

 – Small Popcorn Pouch Mockup
#04

 – Splashed Popcorn PSD Template
#05

 – Popcorn bucket over an orange background Picture
#06

 – Vector Illustration of Popcorn and Coke
#07

 – White Popcorn Pouch Design Template in PSD Format
#08

 – Realistic Popcorn tub PSD Design template
#09

 – Yellow Background and Popcorn PSD Design Template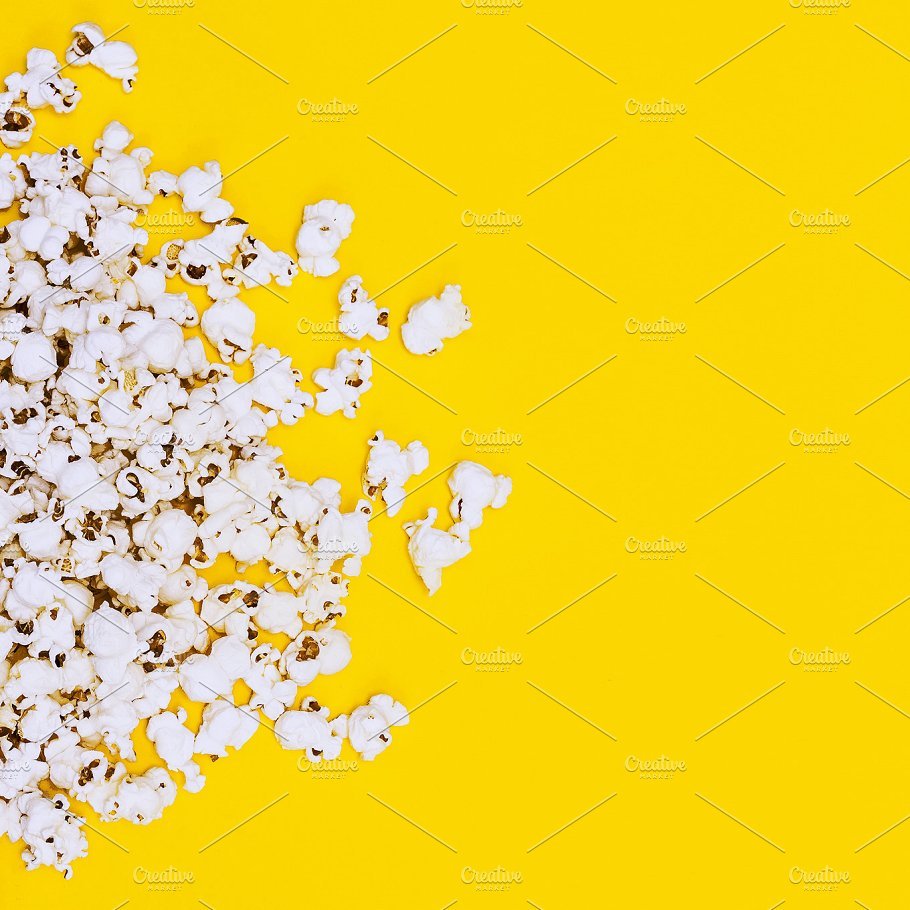 #10

 – Popcorn Tub Design Mockup
#11

 – Paper Cone containing Popcorn PSD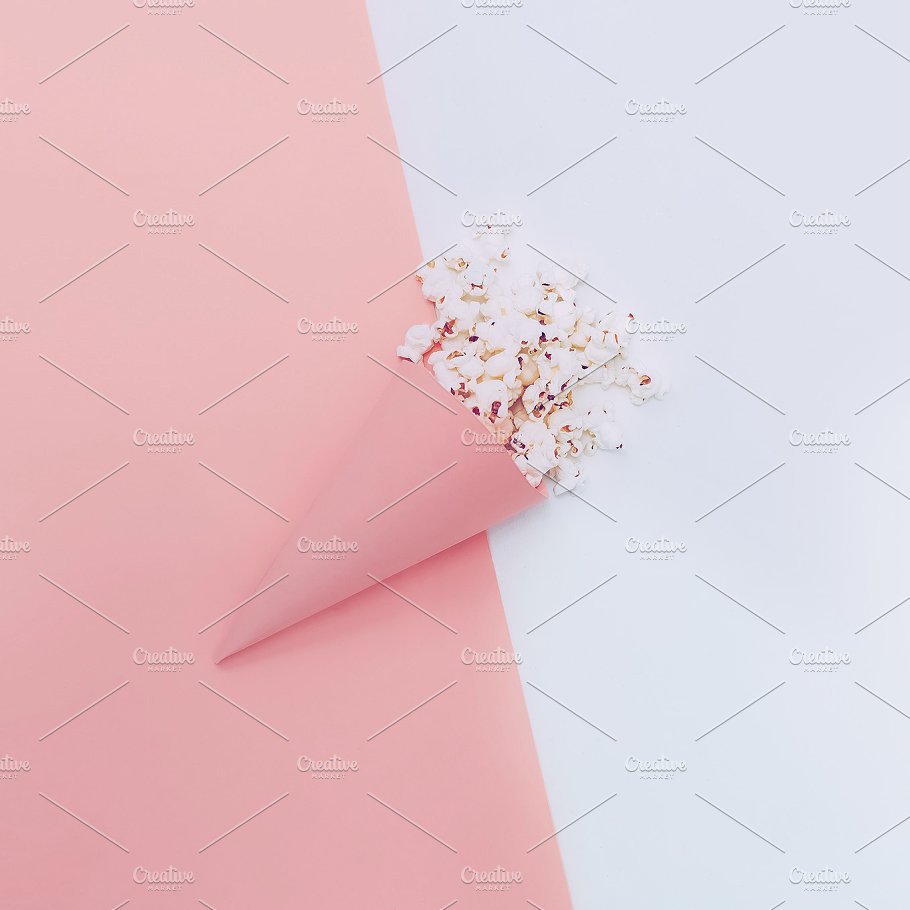 #12

 – Popcorn, Clapper Board, and Movie Reel AI 
#13

 – JPG Format Popcorn Vector template
#14

 – 3 Bowls containing Popcorn Design template in PSD Format
#15

 – Popcorn Vector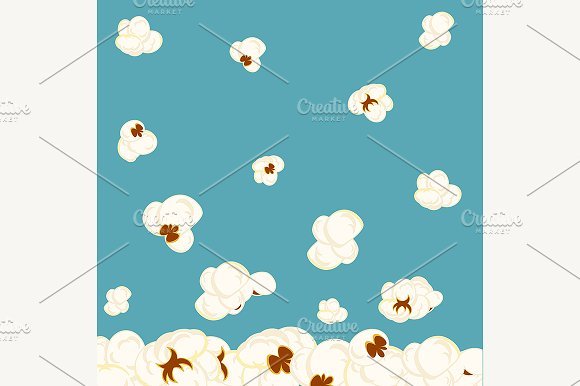 #16

 – Icon of a Popcorn Tub Vector
#17

 – Red Striped Popcorn Tub Design PSD Template
#18

– Spilled Popcorn Mockup PSD Template
#19

– Popcorn Mockup Pink Tubs PSD Design template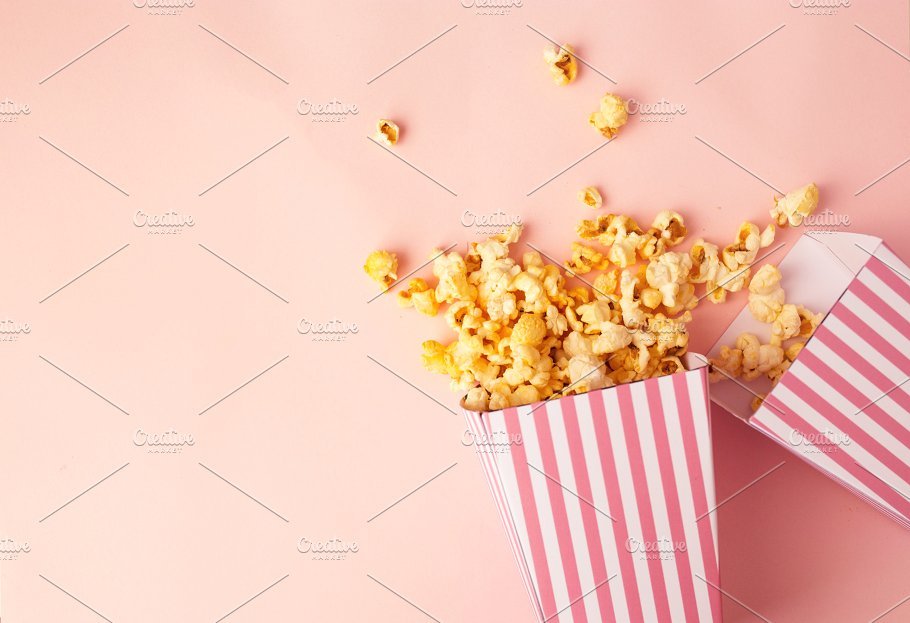 #20

 – Close View of popcorn PSD Design
#21

 – Top View of a popcorn Tub Design in PSD
#22

 – Popcorn on a wooden Background Mockup
#23

 – 4 Views of Popcorn Pouches Mockup
#24

– Popcorn Mockup with Box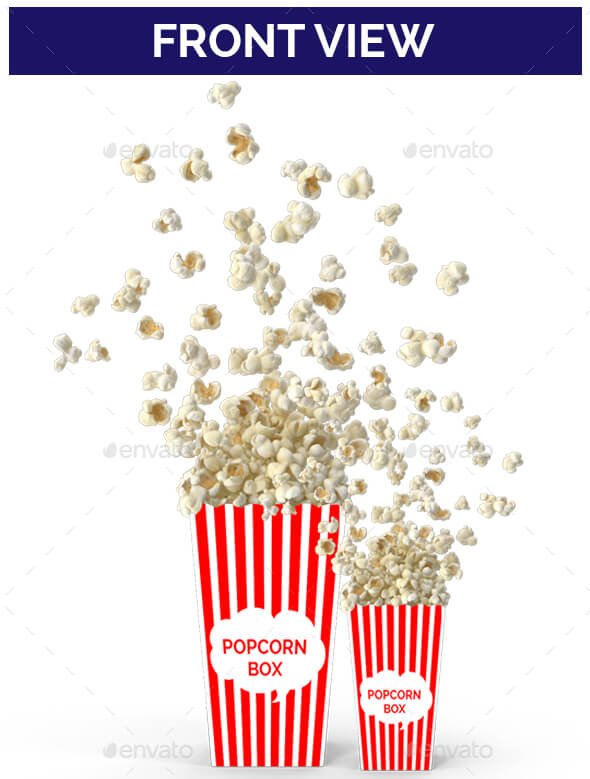 #25

– Popcorn Box Mockup
#26

 – Jumbo Popcorn Bucket Mockup
#27

 – Splattered Popcorn Design Mockup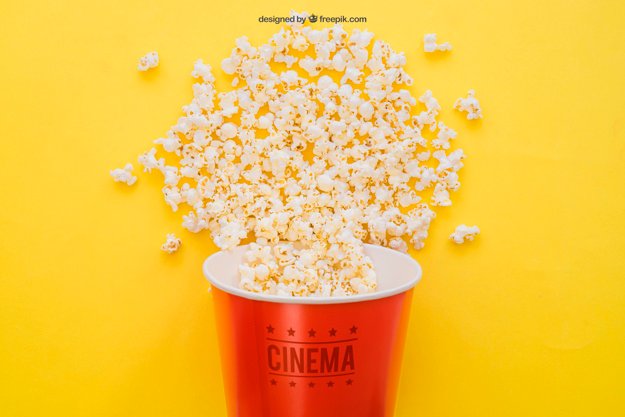 #28

 – 3D illustration of movie essentials Vector Format
#29

– Sweet Kid holding Popcorn Mockup bucket Picture
#30

– Happy Man picking Popcorn Mockup PSD Design
#31

– Tumbled Glass containing Popcorn Mockup PSD
#32

– 3 Realistic Popcorn Mockup
#33

– Fast Food Boxes Vol.3:Take Out Packaging Mock Ups