PC Monitor Mockup | 45+ Outstanding PC Monitor PSD Templates for Creative Designer: Desktop PC Monitor is quite an essential design element that is widely used whenever there is something to present the design idea about office atmosphere. So we have collected 45+ Creative PC Monitor PSD mockups from different presentation perspectives. These mockups are listed, considering they have high-resolution and perfect fit for office and home atmosphere presentation. Feel free to make any changes to these mockups by adding, removing any object from the design scene, or change color, texture, background, etc.
Please be informed some of the listed mockups are free, and some are premium, which would require you to pay small fees to buy them from Creative Market or Envato Market Place.
Also check,
UNLIMITED DOWNLOADS: 500,000+ Product Mockups & Design Assets
If you are looking to personalize any mockup design, then you can contact us at Fiverr were we can help you out.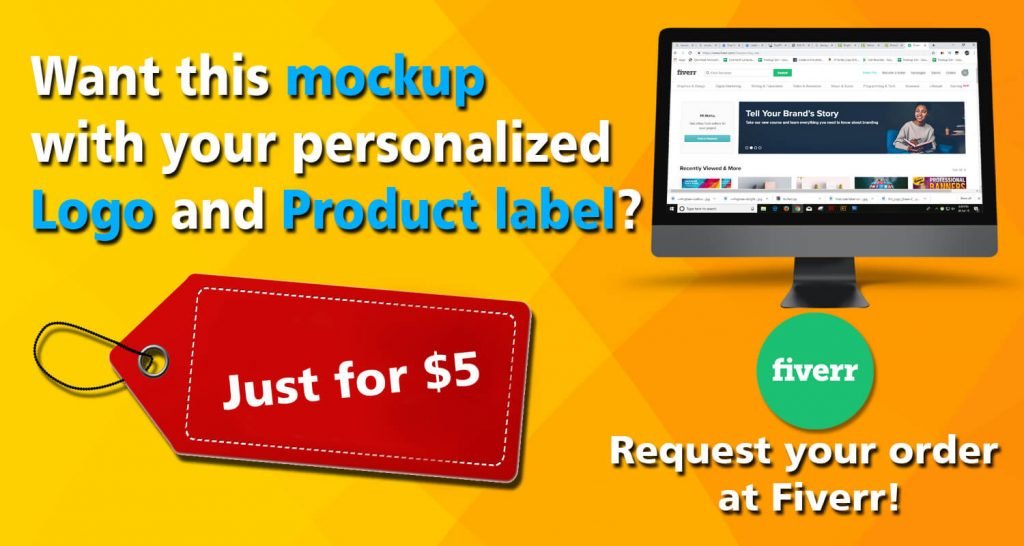 _______________________________________________________________________
Mockupden Exclusive Free PC Monitor Mockup PSD Files for our Visitors:

Updated New Inclusion on 10/06/2021
#1. 5 Angles of PC Monitor Mockup.
This mockup contains a laptop on a table that has a golden-colored keyboard placed in a dark background. Place your designed advertisement on the screen to show your art realistically and naturally. This mockup will pop your design to improve your presentation and the impression of your design. The other feature of this mockup is:-
These 5 PSD files are fully layered.
Each PSD file is about 4272*2848 px and 240 dpi.
This mockup has high quality photographs.
Editable background.

#2. PC On A Table Mockup.

#3. Macbook – Desktop PC Monitor Mockup Creator

#4. Modern Digital Computer PC Monitor Mockup.

#5. Watching Movie On A Tablet PC Mockup.

#6. Blank PC With A Earphone Mockup.

#7. 30+ PC Monitor Mockup Bundle

#8. A Man Using His PC Mockup.

#9. Old Version Of PC Monitor Mockup.
In this mockup, a very old PC is placed on a white surface. These kinds of PCs were used in the early period before the evolution of the LCD monitors. They were also connected with many wires and got a low graphic screen. A small plant is also placed near The PC for a nice presentation. By Photoshop app you are able to replace or add some color on the background.

#10. A Woman Using PC Tablet Mockup.

#11. iMac RS PC Monitor Mockup

#12. Realistic PC Monitor Mockup.
Here we present a clear white PC monitor in a blank background where a mouse, keyboard, and pen are placed near it. In screen, a realistic picture of an owl is displayed with some information about date and time. For your daily usage, you can change the desktop wallpaper and even adjust the placement of the things given below.

#13. A Hand Using PC Tablet Mockup.

#14. Surfer Man With A PC Tablet In His Hand Mockup.
In this mockup, a man in a swimsuit sitting on a beach using his Tablet. Use this picture for your Tablet's advertisement purpose and many more by replacing the things in his hand by using the Photoshop app.

#15. iScreen Desk Mock-Up

#16. Laptop PC On A Table Mockup.

#17. Editable Windows PC Mockup.

#18. PC monitor Mockup PSD.

#19. Desktop Mockup Vol. 2

#20. Instant Showcase Of A PC Monitor Mockup.

#21. Creative Table PC Mockup.

#22. A Man Working On A PC Monitor Mockup

#23. 11 Device Scene PSD Mockup Collection

#24. Laptop In Office Mockup PSD File. 

#25. Computer Tablet PC On The Office Desk Mockup.
This mockup is designed considering home office concept consisting a Digital Tablet PC, a keyboard and a cup of coffee on a working wooden desk. You can add Table Top calendar on the mockup scene to give it a professional office atmosphere look. 4515 x 3005 px. High quality resolution comes in 6.21MB file which is fully editable.

#26. Desktop Mockup

#27. Mac Clean Style Mock-Up

#28. Free Computer Mockup PSD File.

#29. PC At the Workplace Mockup.

#30. A Family Playing Games On The Tablet PC Mockup.

#31. Tablet PC And Emergency Kit Mockup.

#32. Computer Screen On A Wooden Support Mockup.

#33. Tablet PC Connected With A Earphone Mockup.

#34. Young Man At Cafe With A Tablet PC Mockup. 

#35. Kid Using PC Mock-ups

#36. Free Laptop Mockup PSD File.

#37. Big sized Screen Monitor PC Mockup.

#38. A Little Girl Watching at Her Laptop Mockup.

#39. Realistic Screen Of Laptop Mockup.

#40. Asus Windows PC Display Mockup.
To represent your design, this mockup will be a great choice. Making changes in this mockup is very easy, just drop you design or screenshot in this mockup and everything will be done automatically. The other functions of this mockup is :-
1 Photoshop PSD file.
Use smart objects to edit.
High quality image included.
Beautiful image filter given.
Has a high-resolution of 3000*2000 px with 300dpi.

#41. A Woman Working On A PC Mockup.
In this amazing mockup, a woman is sitting using the laptop near a window where a small plant, a cup of coffee and a book is given. By using Photoshop app you are able to replace that woman and paste in a location where you need.

#42. Black Friday With A Laptop Mockup.
As you can see in the image given below a laptop is placed with a small shopping cart in a black background. The display of the laptop is remained blank to paste your design and make changes in the background color as well.

#43. Laptop In A Work-space Mockup. 
In this given mockup below, a full presentation of office table is manged with two laptop of different size are placed on a wooden table. As the layers are well-defined so it will be easy to edit this mockup on your finger tips. After replacing the books which is placed at the left side of the table you can add some other thing to provide your working table a professional look by using editing tools.

#44. Big Size LCD Mockup.

#45. Netflix On The Tablet PC Mockup.