Headphones Mockup | 51+ Headphone PSD Vector Design templates: Headphone is one of the integral accessories of the music system. When we want to listen to music on our own, there is simply no alternative to headphones. There are different types of headphones such as Open-Back Headphones, Closed-Back Headphones, On-Ear Headphones, On-Ear Headphones, Earbuds, Bluetooth Headphones etc. Due to the diversified headphone category, the design and shapes are obviously different for each type.
We have rounded up a gigantic list of 51+ Headphone PSD & Vector Design templates for you to use in your next design project. You can even utilize them for your personalized product branding campaign or design a new product type.
Also Check:
List is populated with free and paid headphone mockups. You can directly download the free mockups from their respective sources but for paid mockups, you have to get them either from Envato Market or Creative Marketplace first in order to use them.
UNLIMITED DOWNLOADS: 500,000+ Product Mockups & Design Assets
We also customize various mockups at Fiverr. If you want to get any of your design to personalize as per your wish, then you can freely text.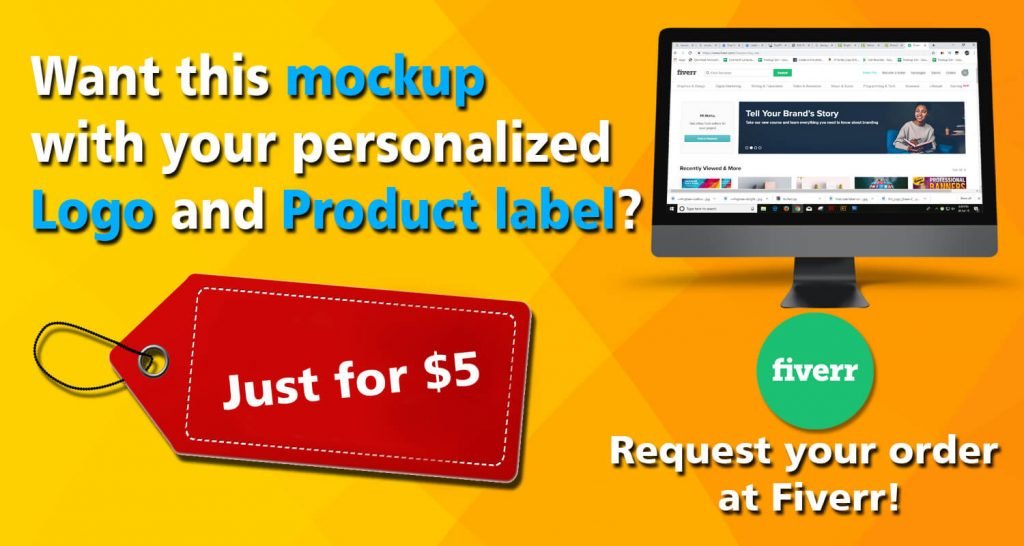 _______________________________________________________________________
Latest Design Inclusion june 2021:

#1. iPhone With Headphones PSD Mockup.
Here in this mockup, we are presenting a headphone which is attached with an iPhone to present your design beautifully. To showcase your design neat and clean, this mockup is placed on a wooden surface to give it a realistic look. To apply your design in this beautiful mockup, use smart objects and present your design in different ways.
#2. Editable Headphones PSD Mockup.
We have got an exclusive design for your headphone. In this headphone mockup, there are more than two embroidered elements to present your design effortlessly with different view angles. Just place your design such as background color, the color of the headphone with the help of smart objects and show your brilliance to your clients.
#3. Young Student With A White Headphones Mockup.
#4. Headphones In A Transparent Background Template.
This beautiful mockup has some professional design for your headphone. As this image is in high quality, it will be ideal to showcases your design. Print your design and color to this headphone as they are customizable in all aspects. Some other features of this mockup are :-
 Has a high-resolution of 4000*3136 px.
Fully editable.
Resizable vector.

#5. Free Headphone PSD Vector.
#6. Scalable Vector Graphic Headphones.
#7. Young Man With A Headphone In Sofa Mockup.
#8. Digital Headphones PSD Mockup.
This mockup has taken place in transparent background. With the user guide, it has a balanced dimension of 2000*2000 px which will help you to make the necessary alterations.
#9. A Girl Sitting On A Sofa Wearing A Headphone.
#10. Black Colored Monitor Headphones.
#11. White Colored Headphones PSD Template.
#12.

Digital Headphones With High Quality Base Mockup.
#13.

Girl Jumping in A Bed With Her Digital Headphones.
#14.

Headphones With iPad And Roses PSD Mockup.
#15.

Blue Headphone On A Guitar Mockup.
#16.

Blue Headphones Mockup psd
#17.

American Woman Joyfully Listening Songs In Her Headphones Mockup
#18.

High Quality Picture Of Black Headphones Mockup PSD.
#19.

A Man With A Bluetooth Headphones Mockup PSD Template.
#20.

Editable Headphone Vector.
#21.

Wireless Isometric Music Background Vector template
#22.

Orange Colored Headphones Mockup.
#23.

Delighted Woman With Her Headphones Mockup PSD Template.
#24.

Editable Colorful Headphone Vector.
#25.

Free Headphone For Listening Audio Mockup.
#26.

iPad With A Headphone Mockup.
#27.

Headphone With Smartphone And Clothes.
#28.

Headset And Headphone Vector.
#29.

Young Women Listening Music With Dyed Hair Mockup.
#30.

White Headphone On A Table PSD Mockup.
#31.

Headphones In A Vehicle Mockup
#32.

Skull Wearing A Headphone PSD Mockup.
In this given picture a skull is representing a headphone mockup. To provide an intense look of your headphone this well designed skull is placed in a white colored background. By Photoshop app, you are able to paste some texture and color on the skull to make it more beautiful before presenting it to your clients.
#33.

Black Headphone In A Panoramic View Mockup.
#34.

iPhone With Headphones Mockup.
#35.

Headphone And Violin In A Music Studio Mockup.
#36.

White Colored Modern Headphone Mockup. 
The most important feature of this mockup is that the headphone has a realistic look. A modern and classy headphone in black and white color is given in this picture which can be used to from an icon of a poster and many more.
#37.

Free Headphone Mockup With Vinyl PSD.
#38.

Woman Wearing Headphone facing Sun Mockup.
#39.

Phone With Headphone And Coffee Mockup.
#40.

Sets Of Multicolored Headphones PSD Mockup.
#41.

Headphone Placed On A Dual Red And Yellow Colored Background Mockup.
#42.

Vinyl Records And Headphones PSD Mockup.
#43.

Mobile And Headphone In A Composed Frame Of Roses Mockup. 
If you are searching for headphone mockups for advertisement purposes, this picture might be very helpful. To create an impressive environment some roses with big stems are placed beside the headphone. The headphone which is connected with an iPhone is kept blank as you may choose your own color and texture to place on it. By smart editing tolls, the colors of the roses can be changed into other colors or you can even replace it with some other flowers. The background texture can also be changed with different colors by using the Photoshop app.
#44.

Headphone With A Boombox Vector. 
A vintage boombox is showcased in this mockup, which can be scaled to any size without loosing its original resolution. There are some different kinds of vector are placed in the preview option which can be customized with the vector editor.
#45.

Headphone On A Wooden Plate With Cactus And Cellphone PSD Mockup. 
In this mockup, a white colored iPhone 4s is connected with a black colored headphone is placed on a wooden surface. To make this mockup more special, there's fake cactus plant is placed with it. By using Photoshop app, replace the plant and add some other things which will suit your kind of presentation.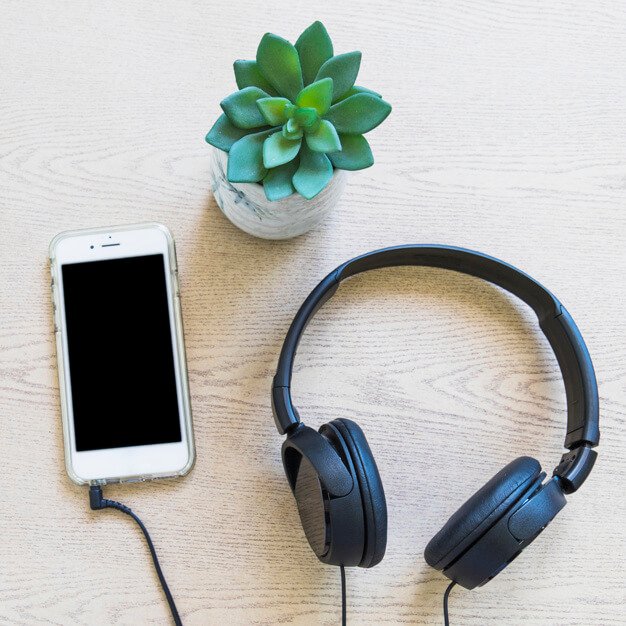 #46.

Black And White Headphone With Laptop PSD Mockup.
#47.

Girl Listening Music In Summer On A Meadow Mockup. 
The picture given below is taken by professional photographers, that's why the quality and angle of this picture is perfectly balanced. You can see that a girl is relaxing in a grassland with a phone in her hand which is connected with a white colored headphone. 
#48.

Old Earphones PSD Mockup.
#49.

Young Man Listening Music On His Headphone Mockup.
#50.

Stylish And Editable Headphone PSD Template. 
There are 3 different designs and colors of headphones are included in this mockup pack. They all are connected with an expandable wire. The layers of these headphones are well described as it will help to make changes like adding your company's logo and changing color quite easily.
#51.

Headphones Set