Outdoor Mockup PSD| 55+ Creative Outdoor PSD & Vector Template for advertisement & Branding: Presentation and appearance play an extremely crucial role in the design. A visually attractive design that has an excellent appearance scenario is enough to impress clients and viewers. There are plenty of products which required excellent outdoor background presentation to complement the advertisement concept. For that matter, A shop sign, Building exterior, hoarding advertisement, Building Signage, Street presentation, Outdoor Billboard advertisement campaign would go unnoticed if the design appearance and presentation is not influential and appealing. A designer's challenge is to make sure his creation draws the viewers' initial attention right at first glance.
We strive our best to do diligent research and compile the best possible design template for our readers. We did the same for the Outdoor design template as well. After making in-depth web research, we have dug out 54+ amazingly creative and visually attractive Outdoor PSD & AI templates, which could be used for customized Advertisement & Branding.
Also, Check – 
UNLIMITED DOWNLOADS: 500,000+ Product Mockups & Design Assets
We also customize various mockups at Fiverr. If you want to get any of your designs to personalize as per your wish, then you can freely text.
______________________________________________________________________
Mockupden Exclusive Free Outdoor Mockup PSD Files for our Visitors:

Updated New Inclusion on 08/06/2021
Free Bus Stop Outdoor Mockup PSD Template
Free Billboard Outdoor Advertising Mockup PSD Template
Free Outdoor Advertising Billboard Mockup PSD Template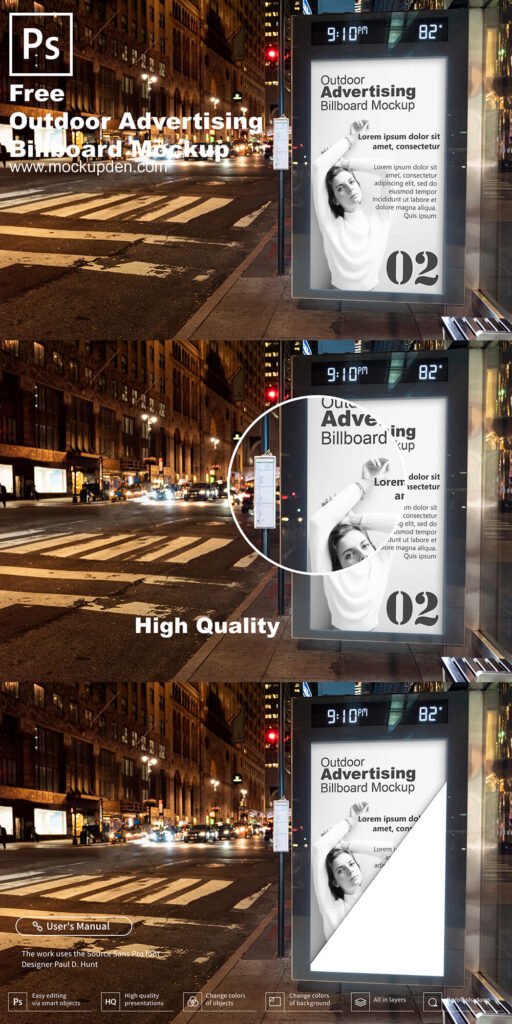 Free Roadside Outdoor Billboard Mockup PSD Template
Free Outdoor Tent Mockup PSD Template
#01 – Creatsy Stylish Outdoor Banner Mockup Set

This classic design template features a realistic red color outdoor banner mockup set with abstract print on cross-format. In addition to the inbuilt primary color, it also has a custom color variation applied to the changed layout to give it a different presentation look.
What Key Features Will You Get Here?
Includes 7 PSd file in 7 different views.
Features you 3500 x 2500 pixel image at 300 Dpi.
Custom Background.
Well-organized layer.
#02 – Outdoor Billboard Mockup Set

The next addition to the list is a wall hanging beautiful indoor poster or billboard frame mockups, displaying a metro station view. It's a hanging light purple and violet color-themed poster frame attached to the wall at the rare subway corner. This smart option enabled mockup is one of the premium design templates that exclusively highlight the advertisement inside.
#3 – Two Sided Lamp Post Banner Mock-up
#04 – Subway Advertising Outdoor Mockup Customizable Template

#05 – Store Front Mirror View outdoor PSD

#06 – Bus Stand Outdoor Mockup Advertising Design template

#07 – Side View Outdoor Free Customizable Design template

#08 – Ocean Background Outdoor Mockup Advertisement Template Board

#09 – 3D Logo Shop Name Outdoor Sign Template in Customizable PSD Format
#10 – Vertical Outdoor Mockup Billboard PSD
#11 – Pillow Set With Outdoor Scene Design Template

#12 – Road Signage Outdoor Mockup PSD in Customizable Background
#13 – Large Landscape Style Outdoor Mockup of a Signage Board
#14 – Outdoor Mockup of Location Advertisement Mockup PSD
#15 – Editable Outdoor & Camping logo and badge Design Set
#16 – Changeable Vintage Background Outdoor Scene Illustration
#17 – Outdoor Mockup of Adventure Logo Creation Kit Vector
#18 – Outdoor Customizable Adventure Sticker Designs
#19 – Realistic Outdoor Mockup Mountain View Photo Pack
#20 – Authentic Outdoor Retro Clip Art PSD
#21 – Designed & Printed Outdoor Banner Design Illustration
#22 – Outdoor Activity Banners Vector
#23 – Outdoor Mockup of Standing Fashion Roll-Up Banner
#24 – Galaxy Print Billboard PSD Template in Customizable Background
#25 – Free Couple Summer Camp Photo Mockup
#26 – Haunted Forest Scene Illustration Photo
#27 – Free Outdoor billboard advertisement template
#28 – Man Photo Print Roadside Billboard Mockup
#29 – Shop Outdoor Board shop sign
#30 – Parking Area Billboard Mockup
#31 – Billboard On Building Wall Mockup
#32 – Awesome Outdoor PSD Free template for Download

#33 – Ads Billboard Mockup
Available Here
#34 –

Outdoor Sign Mockup Templates

#35 –
Outdoor Advertising Board / Banner Mockup

#36 –

Mockup For Outdoor Advertising Displays

#37 –

Outdoor Billboard Mockup

#38 –

Outdoor Tablet Mockup

#39 –

Outdoor Billboard Mockup

#40 – City Outdoor Mock-Up Pack

#41 – Animated Outdoor Advertising Mock-ups

#42 – Outdoor Advertising Mockup

#43 – Outdoor Signage Mock Up Template

#44 – Outdoor Signage Mockup Template

#45 – Outdoor Indoor AFrame Signage Mockup Template

#46 – Outdoor Ads Mockup

#47 – Outdoor Logo Mock Up

#48 – Neon Light Outdoor Board Mockup
Tap Here
#49 – Outdoor Banner Mockup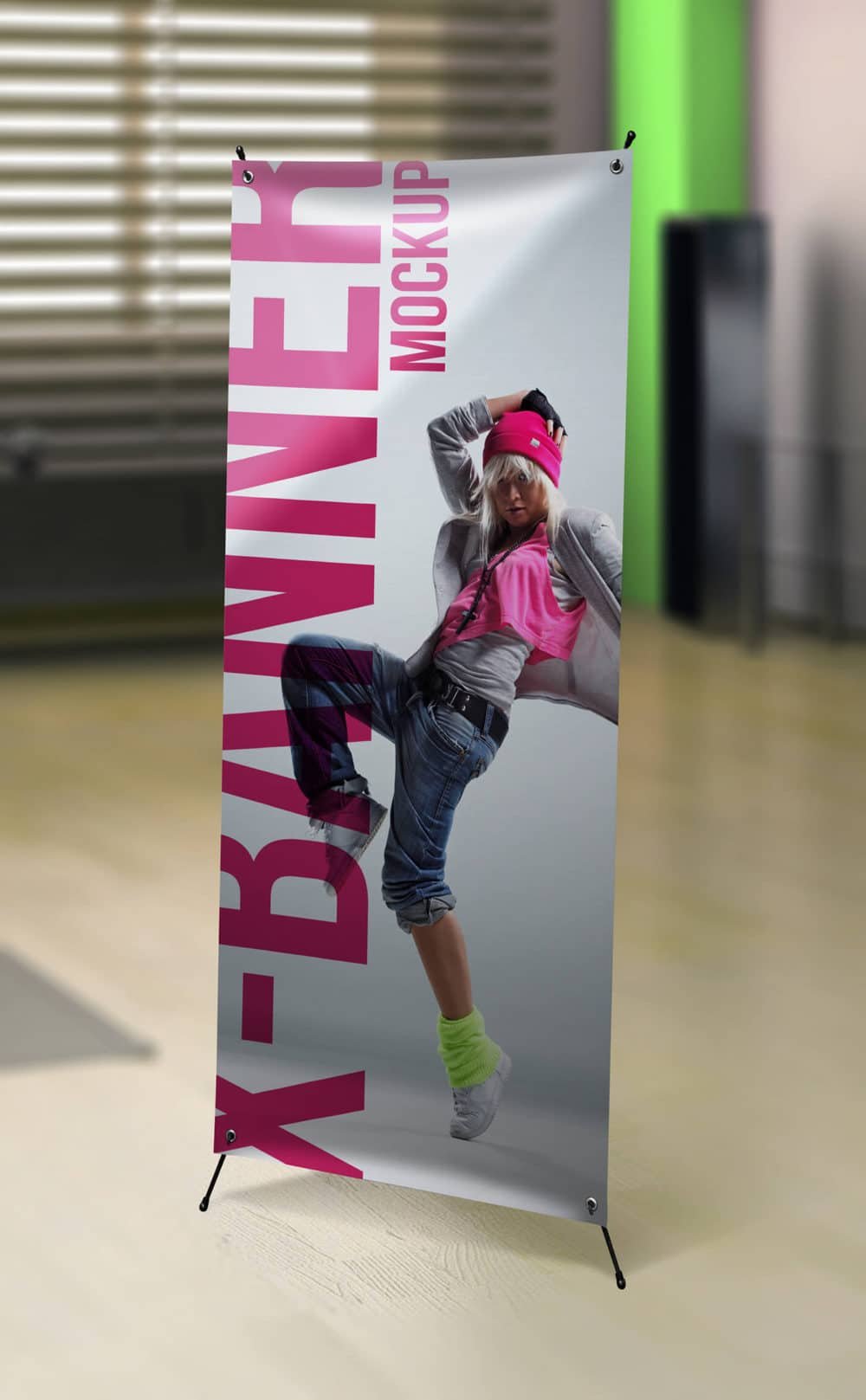 Tap Here
#50 – Abstract Print Outdoor Billboard Mockup

#51 – Outdoor Signage Board Mockup

#52 – PSD Format Street Poster Outdoor Mockup

#53 – White Color Shop Signage Board Mockup

#54 – Attractive Outdoor Mockup Logo Design

#55 – Square Outdoor Advertising Banner Mockup