Outdoor Billboard Mockup | 30+ attractive and amazingly creative Outdoor Billboard PSD & Vector design templates – Billboard or hoarding is a large outdoor display structure which is used for advertisement for maximum visual exposure as they are huge so they produce utmost visual attention among viewers. Distinctive visual makes it one of the preferred advertisement instrument in designated market areas. Regardless of business size and nature, everyone can use this fantastic advertisement instrument. All they have to make sure the design displayed in the billboard is visually attractive that it produces the maximum output.
We have done thorough research and compiled a great list of 30+ attractive and amazingly creative Outdoor Billboard PSD & Vector design templates which could be used at once just by inserting company name and brand in them. This list is diversified covering billboards from different category and market segment. Bus stand billboard, metro scene billboard design template, Road Side Billboard, Building wall billboard, and other various styles of design templates are being included in this list.
Also, Check – 
UNLIMITED DOWNLOADS: 500,000+ Product Mockups & Design Assets
By using these mockup designs, you can easily showcase your own presentation. In case, if you want to make any addition to these designs or customize this design, then we help you out in this and for this, you need to text us Fiverr.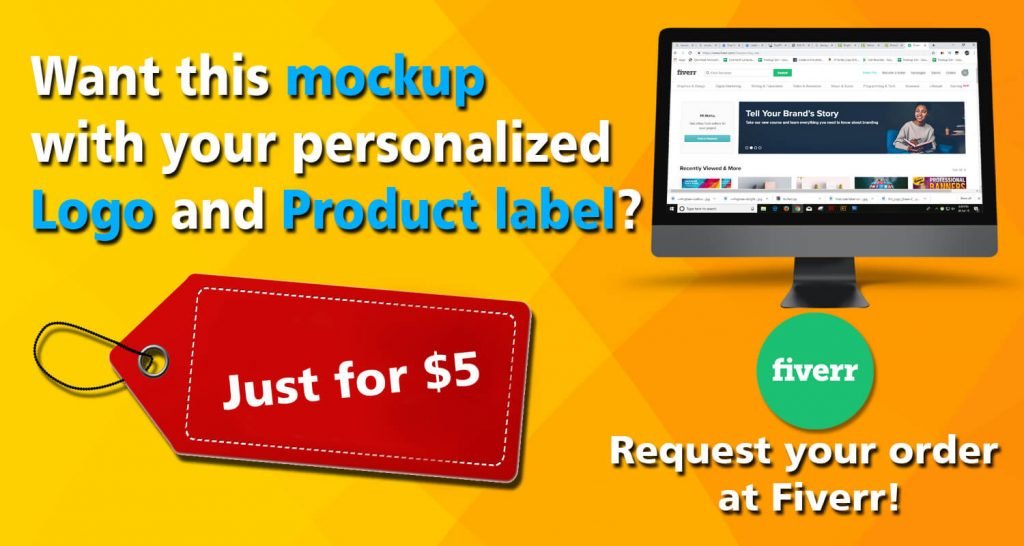 _______________________________________________________________________
Mockupden Exclusive Free Outdoor Billboard Mockup PSD Files for our Visitors:

Updated New Inclusion on 17/06/2021
Free Roadside Outdoor Billboard Mockup PSD Template
Free Billboard Outdoor Advertising Mockup PSD Template
Free Stand Bill Board Mockup PSD Template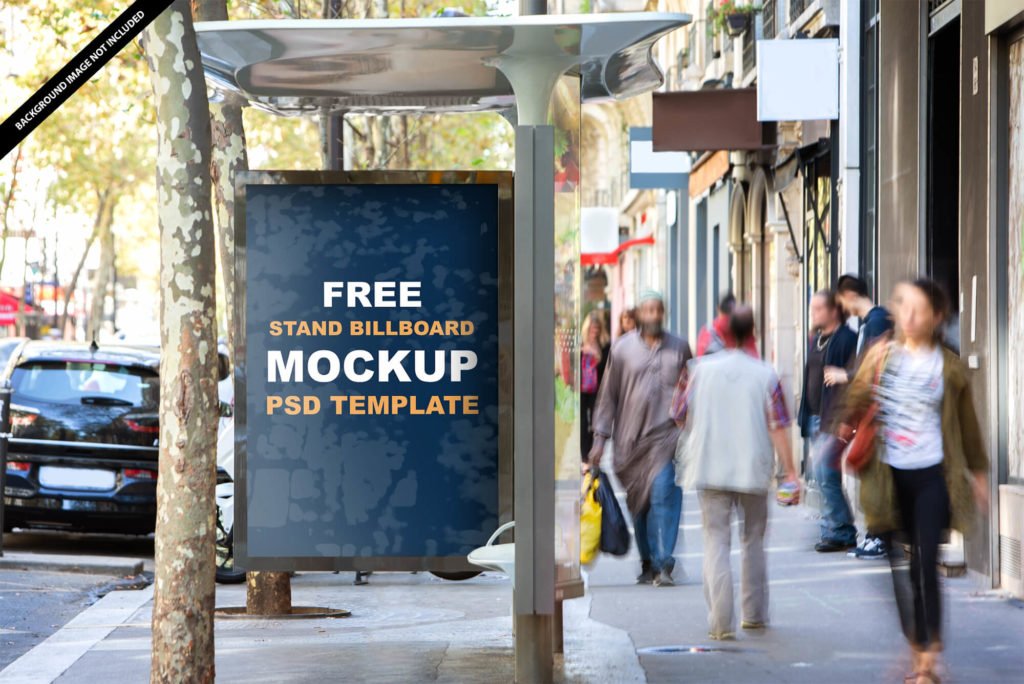 Free Light Board Mockup PSD Template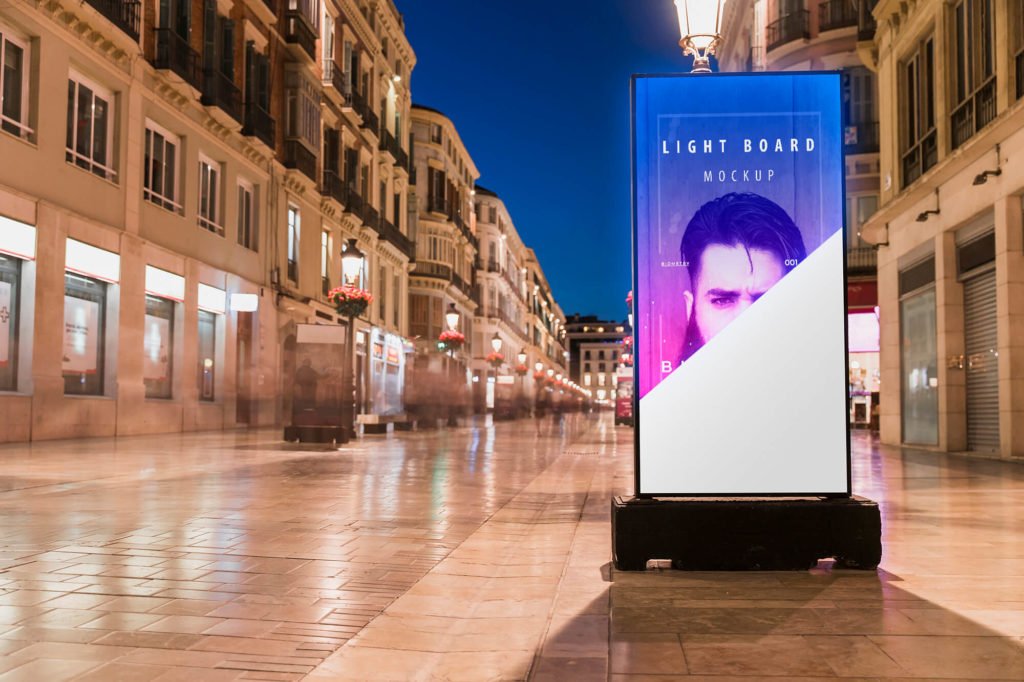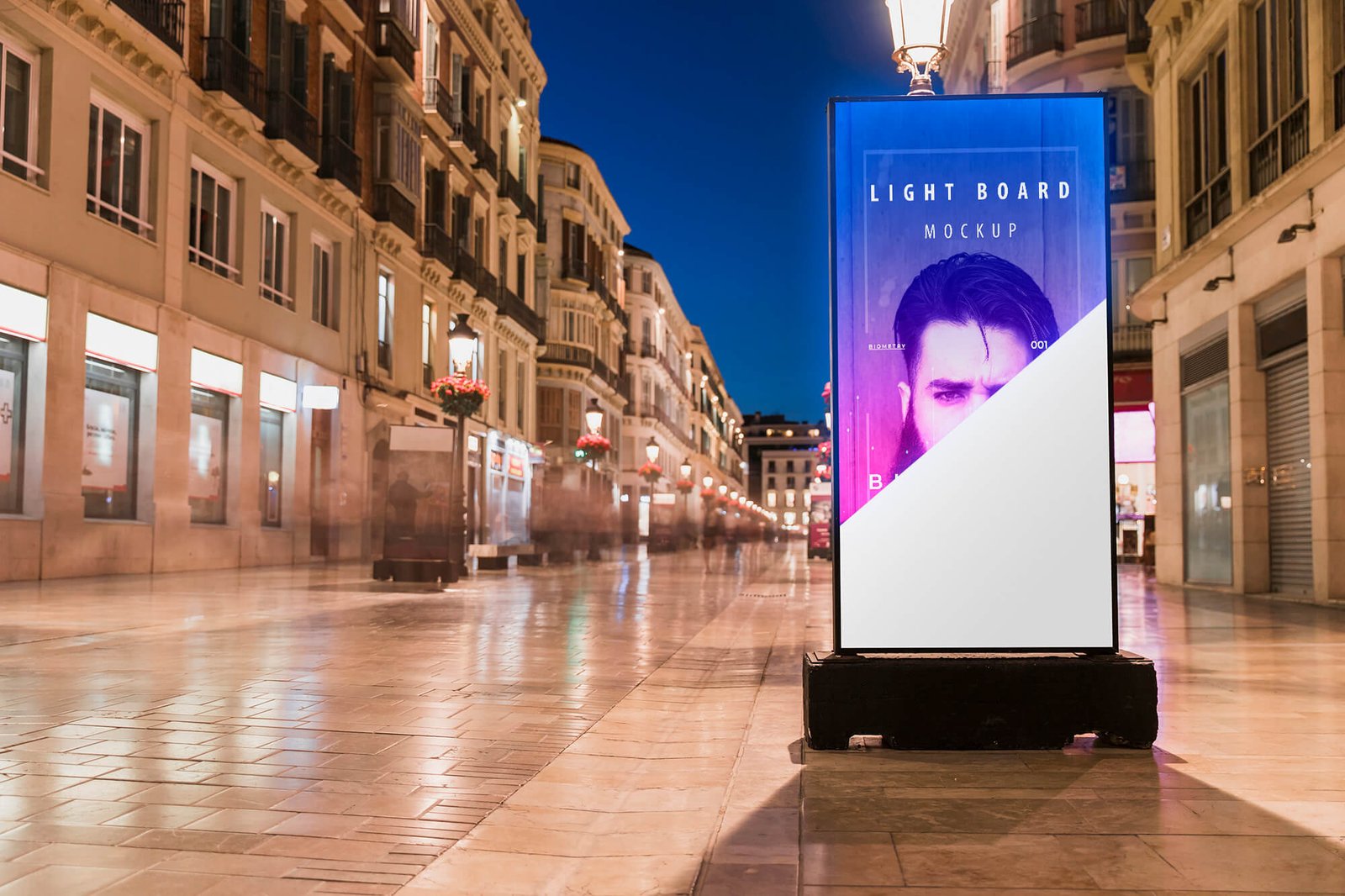 Free Outdoor Advertising Billboard Mockup PSD Template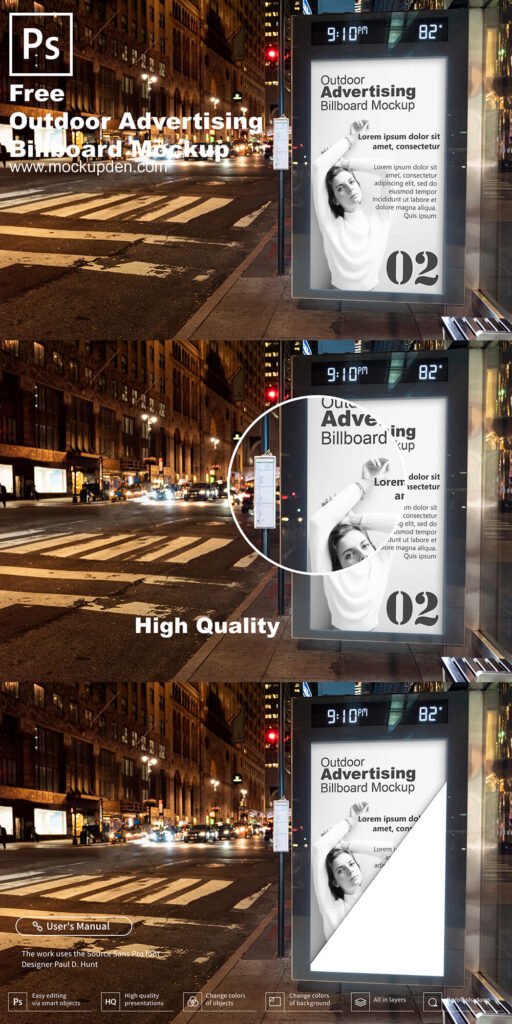 #01 –

Attractive Billboard For Bus Stand Mockup

It's a smartly designed roadside bus stop billboard mockup to promote your brand. The above image gives 8 PSD files mockup design which features real photos that focuses on yellow color outdoor billboard and buildings on the background in blurred form. In addition to this, you must know that to customize it; you must have Adobe Photoshop CS4 or higher version on your device.
#02 –

White Color Free Road Side Billboard Mockup

#03 –

11 Outdoor Advertising Set Mockup

#04 –

Abstract Print Billboard Mockup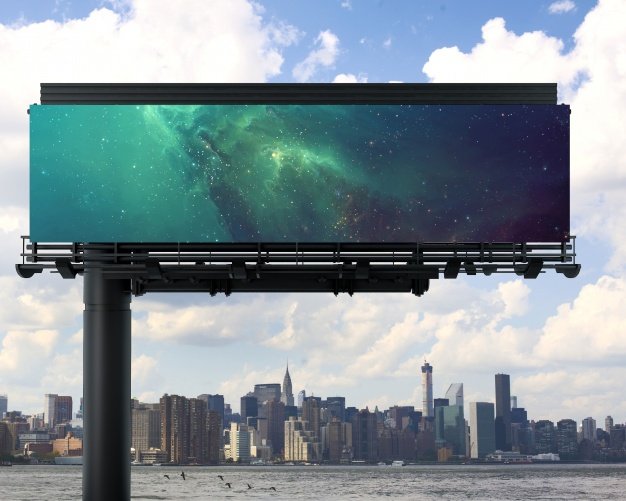 Get the free and easy customizable giant outdoor billboard mockup from here. Listed in the above is a giant billboard with galaxy printed on it with a great city scene in the background.
#05 –

Outdoor Billboard Fixed On A Building Wall Mockup

Present your ads and promote your business productivity with the help of this realistic, giant outdoor billboard mockup. It is a realistic billboard mockup with an option to place your design, logo and image to it through the smart object using Adobe Photoshop. Get it for free from the below button.
#06 –

Bus Stop Billboard Mockup

This is a 10 PSD file billboard mockup set on the bus stand. The above image features black color billboard in rectangular shape fix on a bus stop side angle in high-resolution. In addition to this, it's an easily customizable image with a smart option to add your own graphic and ads to this billboard.
#07 –

Beach Side Billboard Fixed Mockup

This is a beachside outdoor billboard mockup in a light blue color outlet. In the above image, there is a platform made beside the beach with black railing and sitting platform with an outdoor banner fix on the fence to promote your campaign. It's a 12 PSD file mockup with smart option feature that gives you 4888 x 2848 pixel image at 300 Dpi.
#08 –

Realistic Subway Advertising Banner Mockup

#09 –

Billboards / Posters / Outdoor Mock-up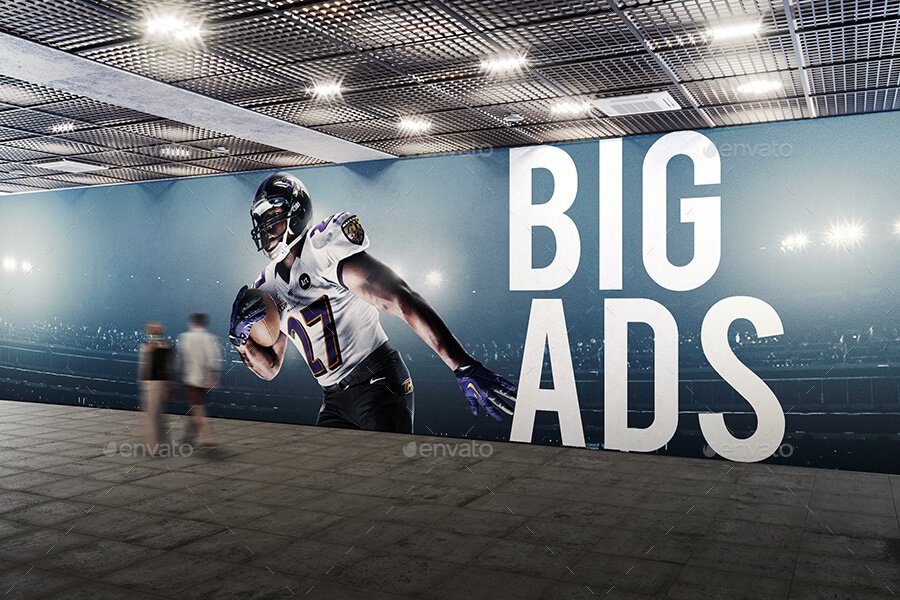 #10 –

Outdoor Billboard Mockup Set

#11 –

Outdoor Billboard Mockup

#12 –

Outdoor Billboard Mockup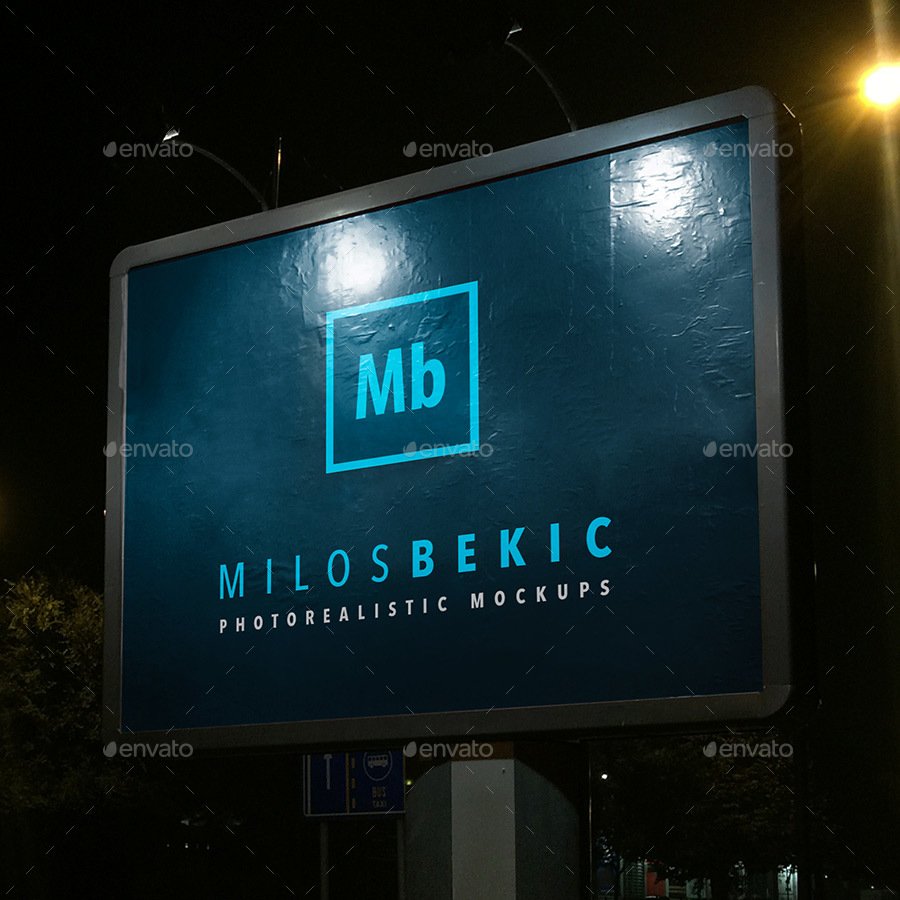 #13 –

Billboard Fixed On Parking Mockup

#14 –

Cityscape Print Billboard Mockup

Get the best outdoor billboard mockup design that displays cityscape theme in the modern view. It's a giant outdoor billboard placed on a building wall with green-blue and yellow color cityscape theme.
#15 –

Simple Outdoor Billboard Mockup

#16 –

Orange Color Billboard Mockup
#17 –

Yellow Color Billboard Mockup
#18 –

Advertising Billboard Mockup For Indoor
#19 –

Baby Photo Print Billboard Mockup
#20 –

Chocolate Color Billboard Mockup
#21 –

Multicolor Abstract Print Billboard Mockup
#22 –

Yellow Color Shade Billboard Mockup
#23 –

Beach Theme Printed Billboard Mockup
#24 –

Music Festival Billboard Mockup
#25 –

Product Advertisement Billboard Mockup
#26 –

Red Color Vertical Design Billboard Mockup
#27 –

Real View Outdoor Billboard Mockup

#28 –

Giant Outdoor Billboard Mock-Up

Available Here
#29 –

Billboard Outdoor Advertising Mock-Up

Available Here
#30 –

Outdoor Billboards Mock-Ups

Available Here