Letterhead Mockup Free 30+ PSD Mockups Templates for Personalized Brand Identity: Any business success largely depends on communication, be it internal or reaching out to prospected clients or suppliers. A good communication established a stronghold that any business entity could take it to the next level of action without worrying about further clarification. Having a professional correspondence adds up to the effectiveness and leave a great impression on the receiving side. Letterhead is one such vital branding instrument that can be personalized according to the business outlook and reflects a positive professional image. They are a great branding tool, but they can be an excellent marketing medium when used right. According to the statistic, it has become one of the most significant print marketing materials over the years and utilized by many renowned brands to uplift their company brand awareness.
Regardless you are a small business, a start-up company, professional, or already an established business entity, you should strive to give your company branded letterhead a professional, elegant look. It has already proven that letterhead can help build a company brand and increase credibility in the market segment. Using a letterhead mockup template, you can check the means of correspondence and how well they perform in building company branding. Our listed diversified 30+ letterhead PSD Mockups Templates will give you an excellent alternative branding option you can opt for. These templates feature alternative branding concepts with related design elements included in each design. Using one of these templates, you can ensure your letterhead is customized that reflects your company's professionalism.
Also, Check
UNLIMITED DOWNLOADS: 500,000+ Product Mockups & Design Assets
You can get your mockup customized by us at Fiverr.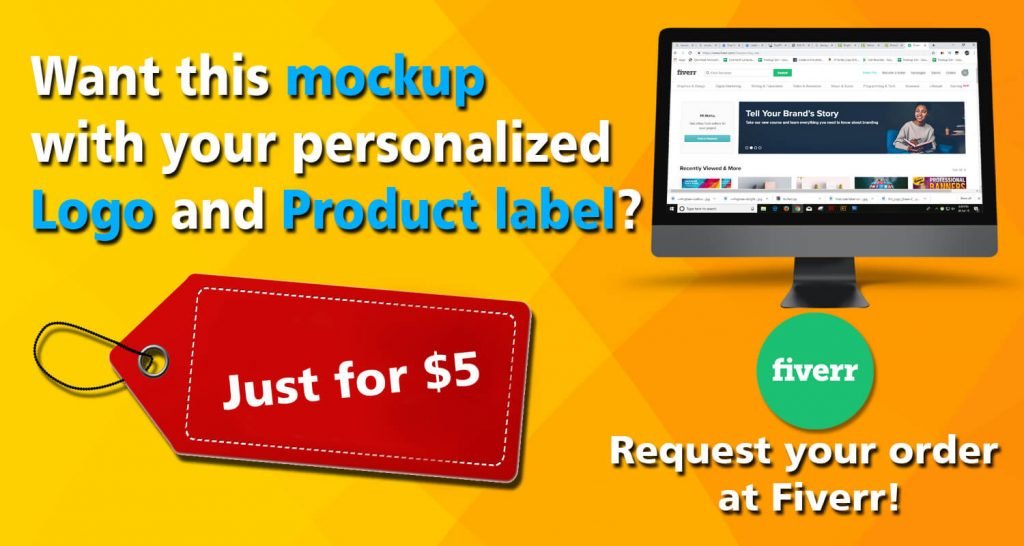 _______________________________________________________________________
Mockupden Exclusive letterhead Mockup Free PSD Files for our Visitors:

Updated New Inclusion on 23/09/2020
A4 Size letterhead mockup free PSD Template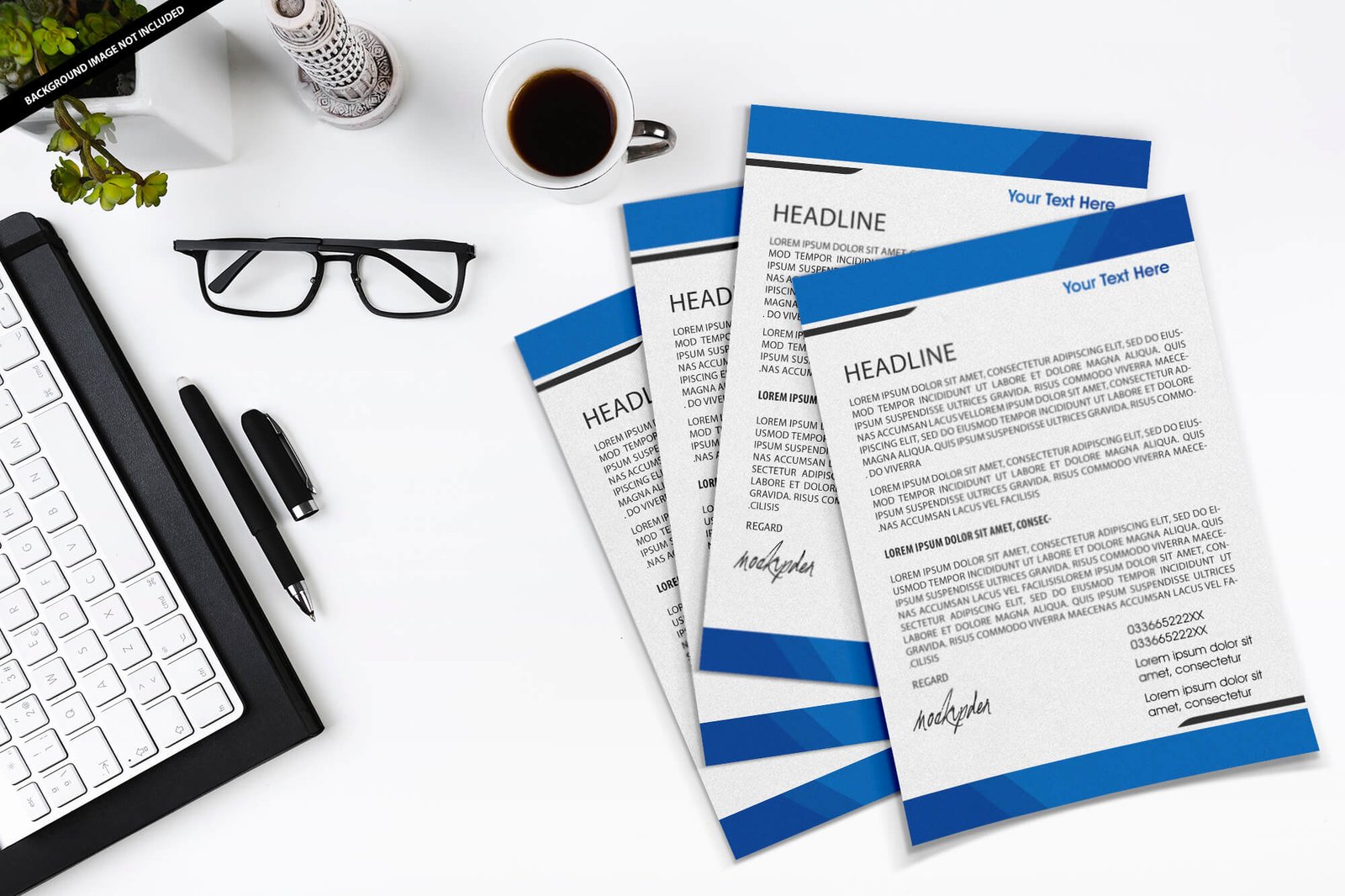 A4 Business Folder and letterhead mockup free | PSD Template
#01 –

Red colored letterhead mockup free
Nowadays, letterheads are not only treated as a communication tool. With proper planning and implementation, they can upsurge as a strong marketing and branding tool. Putting effort into creating or grabbing a great letterhead design template will help the company reach its branding goal in the long-term. Creating a reputed brand itself a long-term procedure, so make no mistake to grab any letterhead design template that does not fit your company or business theme. If you wonder how you can create a distinctive and creative letterhead for your company, we have got one of the best possible solutions for you. You can achieve your goal of personalized, unique letterhead branding by using this office stationery PSD mockup design template.
This mockup scene features all the required design elements of standard office stationery, including a letterhead in it. I consist of an A4 size letterhead template that is located in a separate layer for easy customization. There are other design elements in this mockup scene like a professionally designed letterpress business card,
#02 –

Editable letterhead mockup free
#03 –

Letterhead for Gift
#04 –

letterhead mockup free with dairy Branding Scene

Communicating with your valued customers and suppliers is a recurring task. A communication message or e-mail directly represents the company, so making the letterhead looks fantastic and attractive is a must. This Office branding mockup set can help you to achieve that. This creative pack is populated with a complete set of stationery branding featuring an a4 letterhead fixed on a clipboard along with a gray color envelope placed right beside it with company branding name printed on the backside. A pack of a square business card, a pen, and a coffee cup also feature in this beautiful mockup pack.
#05 –

letterhead mockup free with paper envelope
#06 –
Majestic Black letterhead mockup free Design Scene

#07 –

Free letterhead mockup with stationery set
#08 –

Free mockup for letterhead
#09 –

PSD letterhead mockup
#10 –

Free letterhead mockup file
#11 –

Realistic Letterhead mockup
#12 –

3 Editable letterhead mockup
#13 – High resolution letterhead mockup
#14 –

Letterhead mockup with board
#15 –

Letterhead mockup with pencil
#16 –

Letterhead mockup free with envlope
#17 –

Letterhead mockup with book
#18 –

Free A4 letterhead mockup
#19 –

Layered letterhead mockup
#20 –

Realistic free letterhead mockup
#21 –

Letterhead mockup free with coffee cup
#22 –

Red color detailed letterhead mockup
#23 –

Letterhead mockup with logo
#24 –

Rolled letterhead mockup
#25 –

Letterhead mockup free with cardboard roll
#26 –

Free letterhead mockup with black envelope
#27 –

Free letter head mockup with stationery items
#28 –
Free letterhead mockup with business card
#29 –

All size letterhead mockup
#30 –

Letterhead mockup with paper bag