Billboard Mockup | 31+ Best Free Billboard PSD And Vector Templates – Advertisement and marketing are essential for any business to be successful. Implementation of a creative advertisement has changed quite a lot in the last decade, and nowadays, it is more inclined to visualization. Statistically, it is proven that people are drawn to attractive visuals, which made designers and marketing agencies to use engaging and compelling visuals in their advertisement design campaign to attract more people's attention. Billboard is one such marketing and advertisement tool that draws maximum visual attention due to its gigantic size and immense visual exposure. Any small business can use Street poster mockup, hoarding mockups in Billboards to spread their brand awareness and the notable introduction of any product or service. 
Billboards are quite handy marketing tools and could be used in Metro Screen, Building signage, or any outdoor scene. As this is an essential tool, so every business takes it quite seriously, and to make sure your design gets accepted by the client, always send out billboard PSD mockup first to give them a photorealistic final product outlook that you can be sure of whether they like the design and advertisement concept or not. If needed, make requited alternation and amaze your client with the final design product. A beautiful different rendition mockup also helps you present your design idea in a few other variations that your client gets to see alternative hypotheses for the same concept.
Here, we have gathered 31+ Best Free Billboard PSD Mockup and Vector templates in this compilation, which will give you extended design concept to your earlier 40+ Attractive And Unique Billboard Mockup Free PSD & Vector Templates post.
Also, Check – 
UNLIMITED DOWNLOADS: 500,000+ Product Mockups & Design Assets
We also customize various mockups at Fiverr. If you want to get any of you design personalize as per your wish, then you can freely text.
______________________________________________________________________
Mockupden Exclusive Free Billboard Mockup PSD Files for our Visitors:

Updated New Inclusion on 19/06/2021
Free Metro Station Billboard Mockup PSD Template
Free Stand Bill Board Mockup PSD Template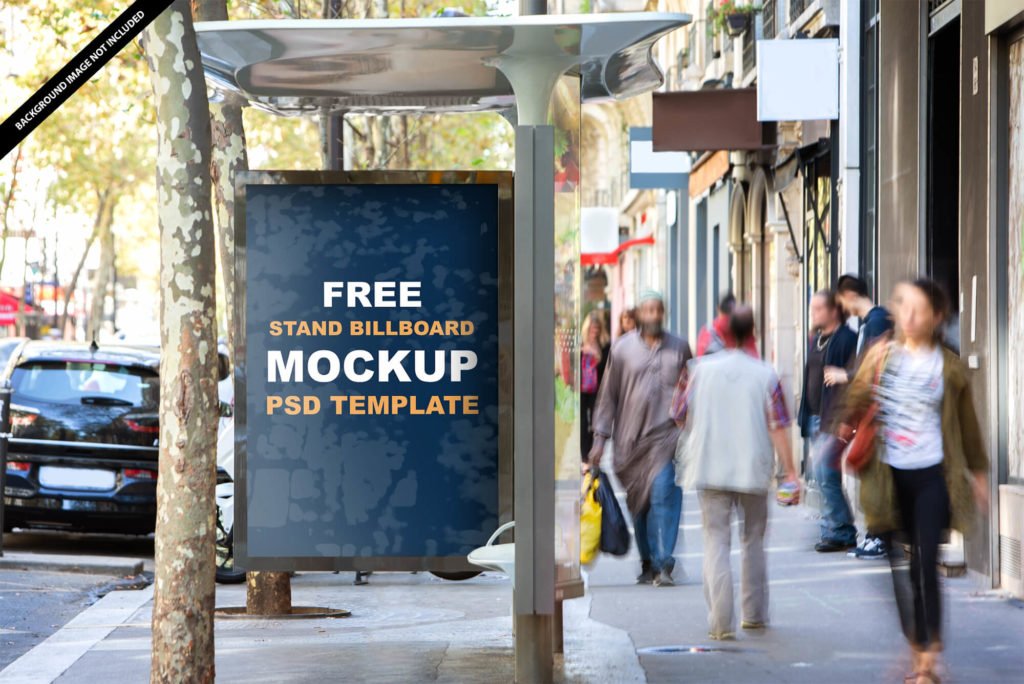 Free Light Board Mockup PSD Template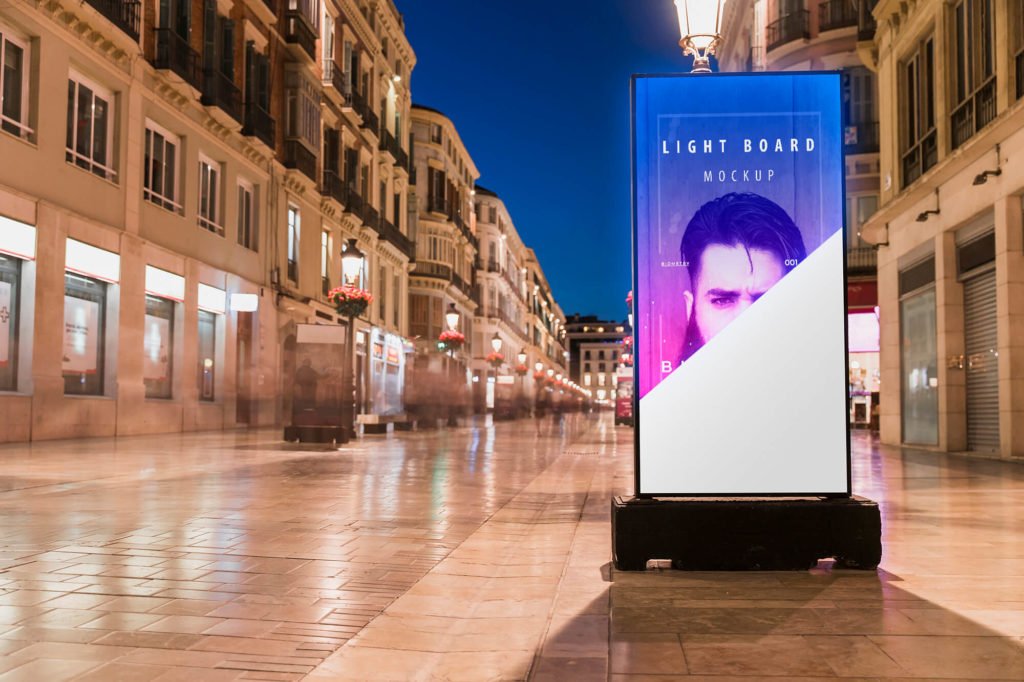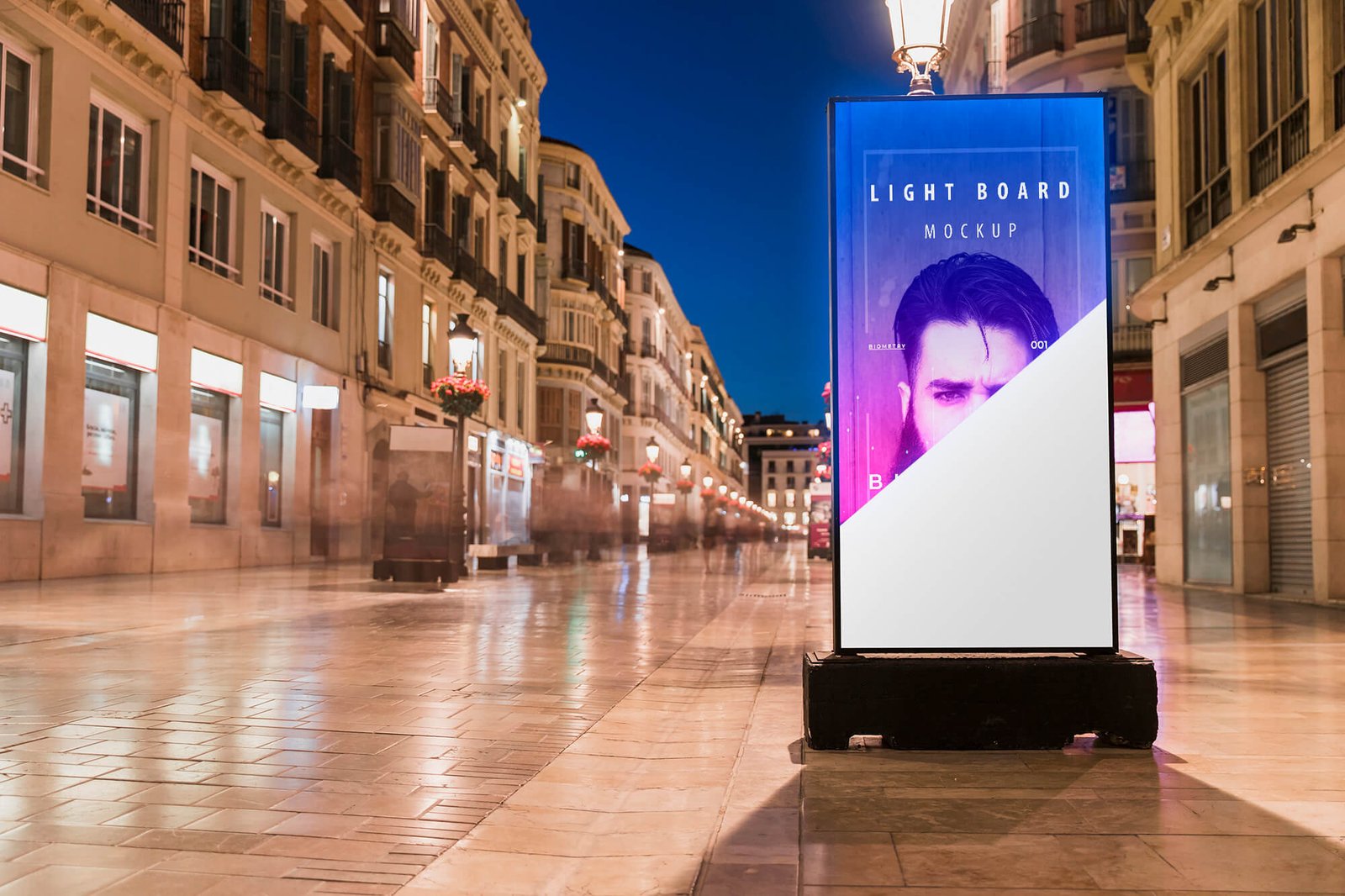 Event Billboard Mockup Free PSD Template
Free Billboard Outdoor Advertising Mockup PSD Template
Roadside Outdoor Billboard Mockup Free PSD Template
Digital Billboard Free Mockup PSD Template

Street Side Digital Billboard Mockup Free PSD Template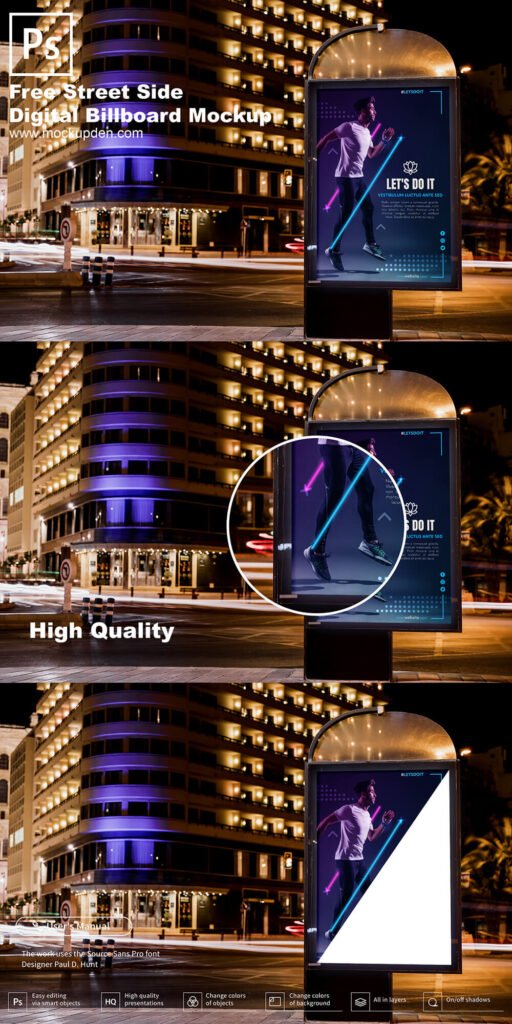 City Billboard Mockup Free PSD Template
Street Billboard Mockup Free PSD Template
Free Billboard Mockup PSD Template
#01 –

Free Poster And Billboard Template Bundle
A giant skyscraper is generally built in the middle of a crowded place, making it a preferred destination to place a billboard mockup to spread product or company brand awareness. As the building itself is gigantic, it can easily fit any massive billboard advertisement without making it odd to look at. Place billboard advertisement at the building's frontal side without covering windows and send out your message to thousands of people with ease. But the preferable place should be at the top of the building for maximum visual exposure.
#02 –

Model Photo Printed Billboard Illustration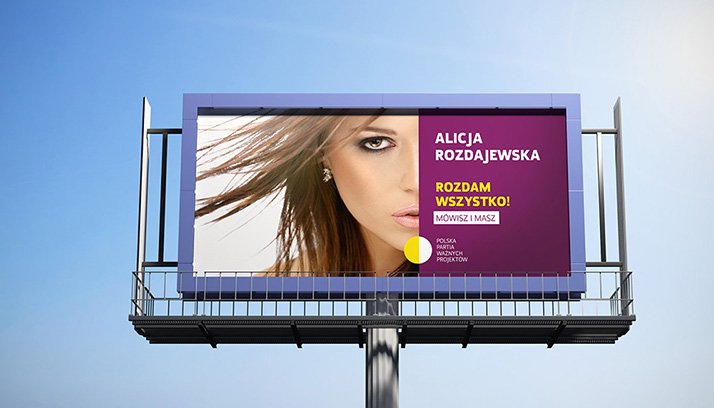 #03 –

Animated Advertisement Billboard Template PSD
#04 –

Bus Stand Billboard Mockup
The bus station is one of the most preferred places where billboards can be placed to make your advertising campaign successful. This creative mockup will let you advertise any product regardless of the business niche. Thousands of people everyday use the bus station, and it is placed on a crowded roadside, which roughly translates to great visual exposure for a billboard advertisement. This ready-made billboard design template has all the required layers to insert your design, and the background easily could be populated with a complimentary design concept for better visualization.
#05 –

Photorealistic Green Background Billboard PSD
#06 –

Blank Billboard Mockup
#07 –

Blank Screen Billboard PSD File Illustration
#08 –

Outdoor Scenery Print Billboard Mockup
#09 –

Roadside Hanged Billboard Template
Design is the ultimate deciding factor that makes or breaks an advertisement campaign. Without a tremendous visual outlook, any meaningful branding message can go unnoticed, and an advertising campaign may be a failure. As a designer, one should always make sure that the created design fits well with the billboard size and complements the product advertisement concept. This is why testing your design concept with ready-made mockups first to check how they visually appear is a well-thought-out process.
This roadside template can help you to experiment with your design concept well. Using Photoshop, insert your created design in the front layer or the design template and use other organized layers to play with other design elements until you are satisfied with the visual reflection.
#10 –

Editable Billboard

Customizable Design template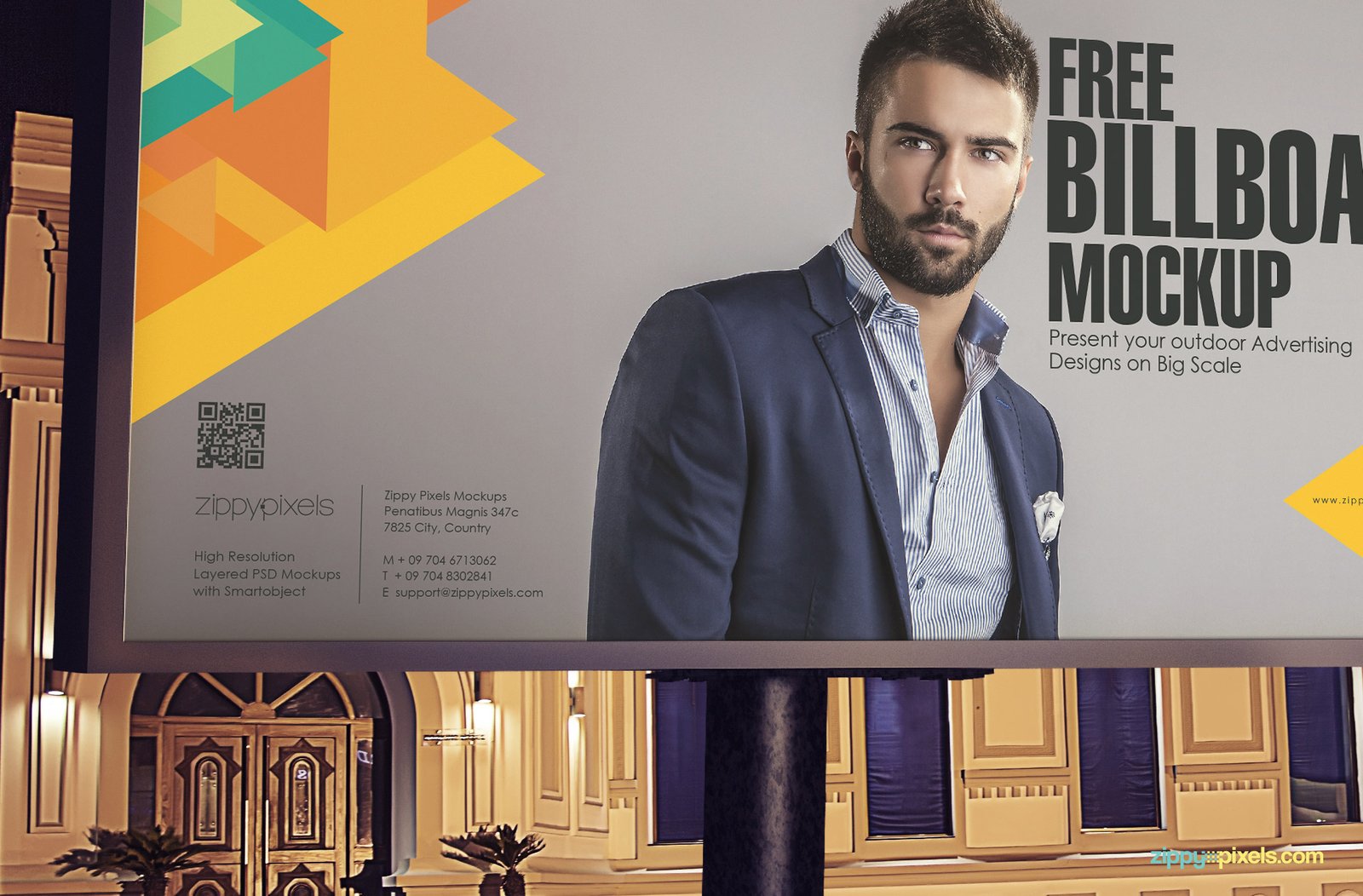 #11 –

Outdoor Sketch Print Editable Billboard

Customizable Design template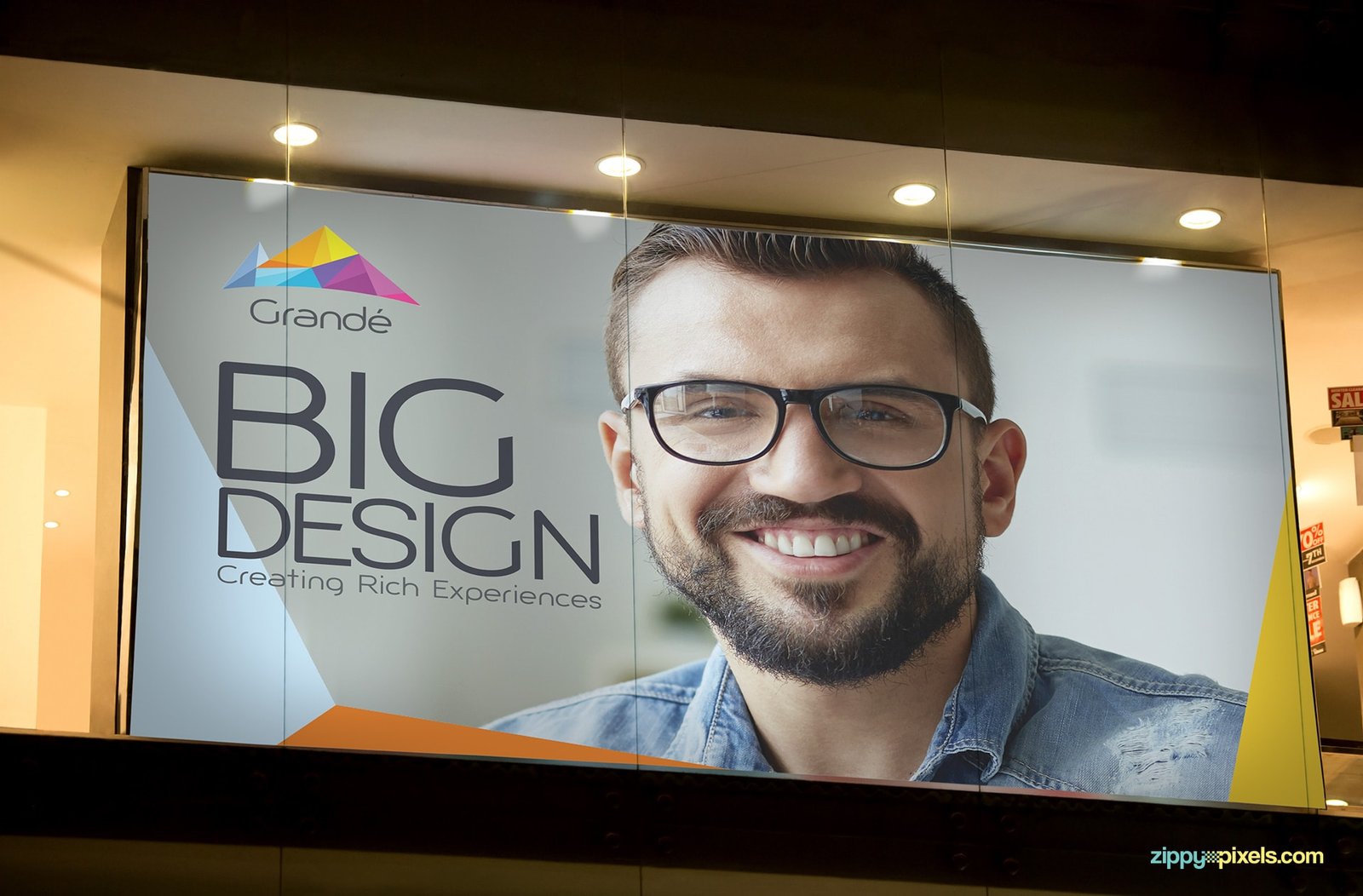 #12 –

Attractive Roadside Billboard PSD File
Placing billboard advertisements at the right place is another vital factor that should not take lightly by the business or advertisement agencies who work on behalf of the companies. Roadside or inside malls are preferred places because many people turn out to those locations every day and visualize the advertisement billboard. Suppose the billboard advertisement is creatively desinged and carries a meaningful message. In that case, that will undoubtedly leave a positive impression on the viewer's mind and create curiosity about the advertised product or service.
This cutting edge billboard mockup is one such design concept which you can use to advertise any product, brand, or service. This fantastic mockup displays the company logo at the bottom side of the template with a close view of a person right beside it. The top right corner of the advertisement template campaign message has been displayed in radiant fonts and color.
#13 –

Advertising Billboard

PSD in Customizable Background
#14 –

Free Girl Watching Billboard

Customizable template

PSD File
#15 –

Park Poster Type Billboard PSD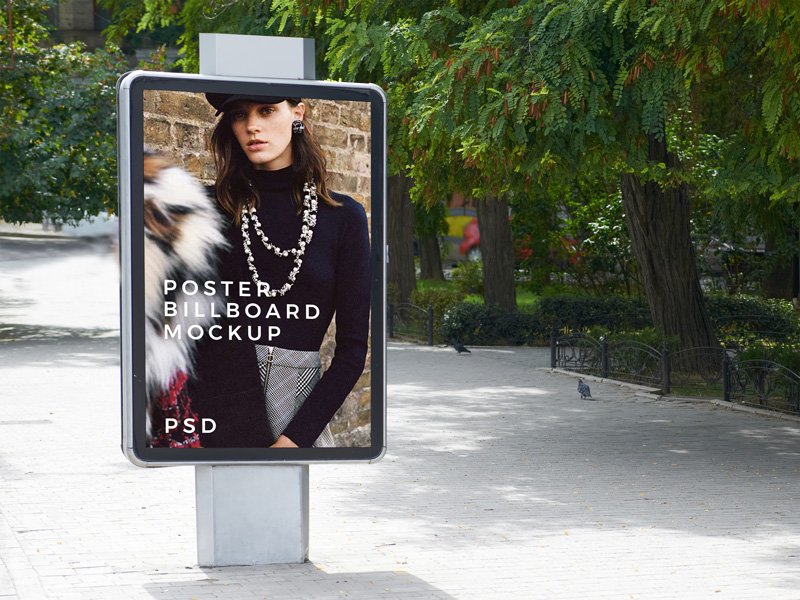 #16 –

Billboard PSD Mockup
Available Here For Free
#17 –

Outdoor Billboard

Template in Customizable PSD Format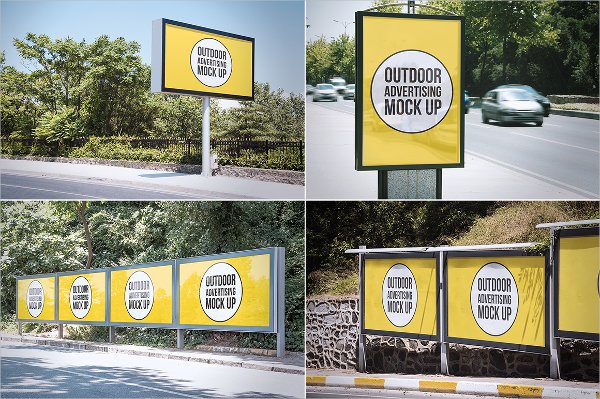 Download Now
#18 –

Photorealistic Billboard Mockup PSD
#19 –

Billboard Mockup
Download Now
#20 –

Editable Billboard

Design template in PSD
Available Here For Free
#21 –

Clean Billboard

Customizable PSD Design Template
Available Here For Free
#22 –

Billboard

Customizable template
Available Here For Free
#23 –

Outdoor Building Billboard

Free Customizable Design template
Get Here
#24 –

Best View Billboard

PSD in Customizable Background
Get Here
#25 –

4000 x 3000 px Billboard

Customizable PSD Template
Get Here
#26 –

Customizable Bill Board Advertising Template Illustration
Posted here is the designing billboard mockup design for advertising purpose. This is the outdoor street billboard poster in which, you can add image of your own and can use it.
#27 –

Station Ad Billboard Mockup
#28 –

Outdoor Bus Stop Advertising Holding Billboard
Get Here
#29 –

Blank Billboard PSD Format Template
#30 –

Bus Stop Ad Banner Mockup
#31 –

Billboard Mockup Set