44+ Absolutely free T-Shirt Mockup PSD & Templates for online store: Are you looking for Best T-Shirt mockups and PSD templates? Then we have great news for you because, this publication is entirely dedicated to the T-shirt mockup PSD templates which will allow you to search for the different designs, the imprints either on the front or on the posterior side of the t-shirt. These mockups will come handy cause you can customize the PSD files and modify designs where ever you want to and check how the format will appear on a real t-shirt.
We have come up with some of the brand new collections and the designs such as Simple T-Shirts, White T-Shirts, Black T-Shirts, 3D design T-Shirts, Round Collar T-Shirts, Back and front Design T-shirts, Polo neck T-Shirts, Long Sleeves T-Shirts, Hoodies T-Shirts, Round Neck T-Shirts Mockup, Both Front and Back Sided T-Shirts, pullover and much more. Let your eyes have the glance at some of the latest, trendy designs that might be liked by you.
Take a look at the different designs and choose the one which best suits your idea.
In mockupden, we always strive to do something that our readers get benefited. We have taken a new initiative where you can request us to customize any mockup you want or order a new design at Fiverr. check out the below banner for more details.
Also, Check – 
UNLIMITED DOWNLOADS: 500,000+ Product Mockups & Design Assets
We also customize various mockups at Fiverr. If you want to get any of you design personalize as per your wish, then you can freely text.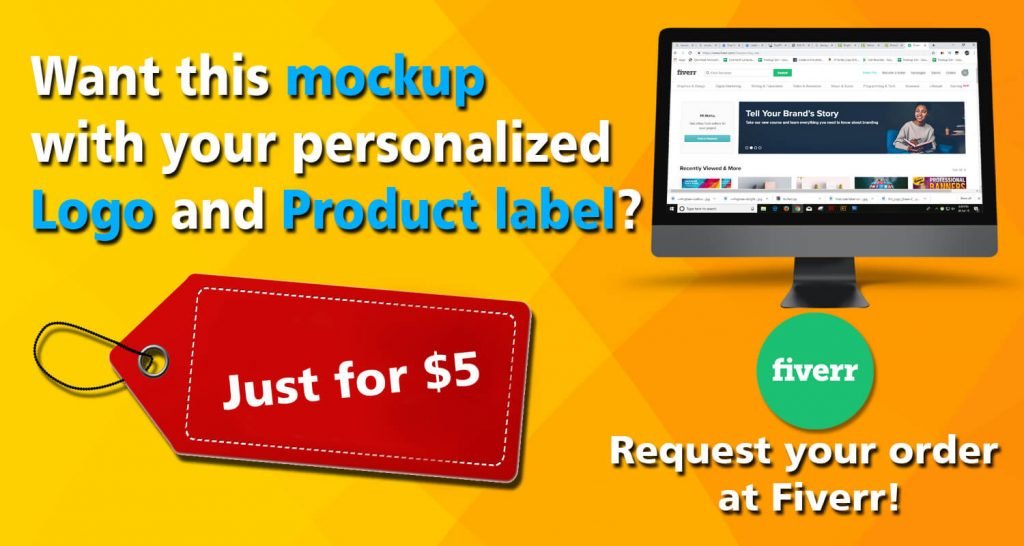 ______________________________________________________________________
Mockupden Exclusive Free T-Shirt Mockup PSD Files for our Visitors:

Updated New Inclusion on 11/06/2021
Free Cool Design Black T-Shirt Mockup PSD Template
Free Model Wearing T-shirt Mockup PSD Template
Free Brown T-Shirt Mockup PSD Template
Free Black T-Shirt Mockup PSD Template
Free Black Round Neck T-shirt Mockup PSD Template
Free Baby Shirt Mockup PSD Template

Free Superhero Baby Shirt Mockup PSD Template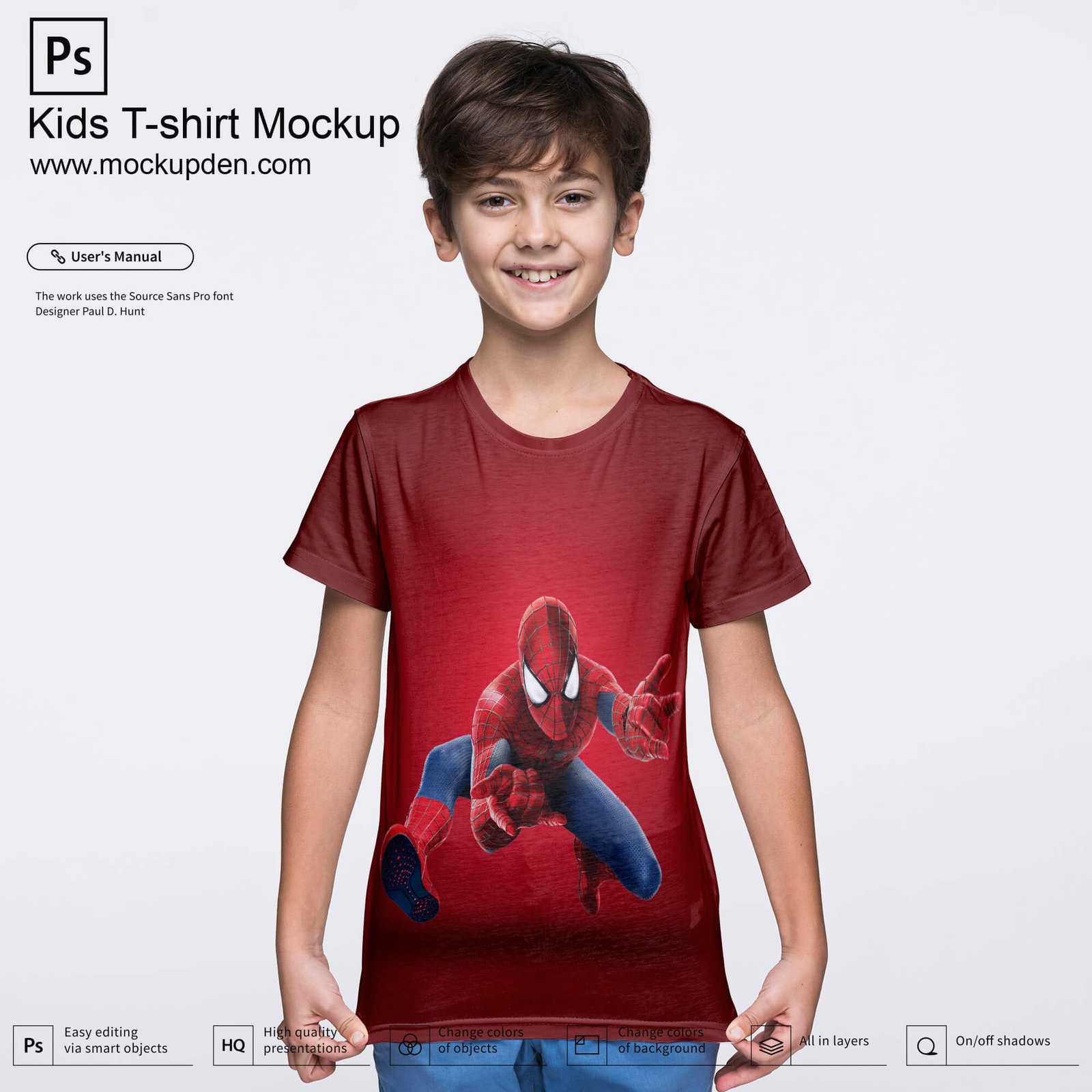 #1 Men's T-shirt PSD Mockup with Changeable Background

#2 Simplistic T-shirt Mockup Template Psd

#3 Realistic PSD mock-up of T-Shirt

#4 Vintage Style Round Neck T-Shirt Mockup

#5 Folded Sweatshirt Mockup Psd

#6 Long line T-shirt Mockup Set

#7 Hanging T Shirt Mockup on Hanger

#8 Free simple t-shirt mockup PSD

#9 Flat T-shirt mockup PSD template

#10 Classic Conventional Psd T-shirt Mockup

#11 Free High Quality Full Sleeves White T-Shirt Mock-up Psd

#12 2 Photorealistic T-Shirt PSD Mock-ups template

#13 Colorful Baby T-shirt Psd Mockup template

#14 Hanging Hi-Res Women's Free Tank Top Mockup PSD

#15 Woman Psd Marl V-necked t-Shirt Mockup

#16 Free Aqua T-Shirt Mockup PSD

#17 V-neck T-shirt Mockup template

#18 Simple yet Elegant T-shirt Mockup

#19 Free PSD Designer T-Shirt Mockup

#20 Street Edition T-Shirt Mock-Up

#21 Men's casual T-Shirt MockUp

#22 Customizable Male female T-Shirt Mockup PSD

#23 Free PSD T-Shirt MockUp

#24 Easy to edit men's T-Shirt Mock-up

#25 Free Hoodie mockup template in psd

#26 Premium quality Male female T-Shirt Mock-Up Set

#27 Front Back Folded Free T-Shirt Mockup PSD

#28 Men T-Shirt PSD Mock-Up

#29 Black and White Cafe Racer T-shirt Mockup PSD :
#30 Pink round T-shirt Mockup:

Traits:-
Highly customisable.
Multi-layered.
1400*1400.
#31 Various T-shirts for Male and Female Mockup PSD:

#32 Woman T-shirt Mockup:

These woman t-shirts mockups that we have provided are highly customizable. Anyone can wear vibrant colours that are present. The contrasting colours that are provided with the PSD give a realistic look to the mockups. There are several smart layers in the psd which could be used to change the background color, insert logo or specific design on the centre and change the colour of the T-Shirt as well.
#33 Diagonal cut one Mockup PSD:

Try out the unique style where t-shirts are of the same proportions when cutting diagonally. You can have this mockup selected and then set the trend of wearing t-shirts where the material used is of equal proportions as it has been shown in the picture right above.
Features:
300 DPI.
High Resolution.
Customisable.
#34 Dull Yellow one Mockup PSD:

#35 Funky T-shirt Mockup PSD:
Get on the move of wearing the funky and cool t-shirts that will be catching the attention of people who all cross your path. Well, if you are one such seeker, looking for different funky designs, then you can select any one of the designs that you find in the above picture and then have that mockup used for the production of new t-shirts for your company.
#36 Devil Art T-shirt Mockup PSD:

Features:
PSD format.
Resolution is high.
#37 Men Polo T-shirt Mockup:
 Some attributes:
Photorealistic effects.
Different colors of the T-shirts are present.
High Resolution.
DPI is much higher.
#38 Simple T-shirt Mockup:

#39 Baby Female T-shirt Mockup:

This t-shirt mockup has a pineapple imprinted on both the sides which goes very well with the colour combination. The light pink colour that is present in the background does give the picture a realistic view of the mockup of the baby female t-shirt.
Features:
PSD – Yes.
Multi-layered – Yes.
High Resolution – Yes.
#40 Loose Fit T-shirt Mockup:

#41 long-sleeved T-shirt Mockup:

Use the long-sleeved printed t-shirt mockup to bring out a new style for the generation. The features of the Mockup that is provided to you can be categorised into many heads and they are: (A) The definition of the Mockup is much higher. (B) 1400*1400. (C) It is multi-layered. (D) PSD extension.
#42 White Loved signed T-shirt for both Male and Female Mockup:
This simple T-Shirt Mockup is designed for both male and female. A half sleeved and as well as jersey tank tops that you can be used for your gyming purposes or maybe use it at indoor.
Some features:
The picture is of high resolution.
It is multi-layered.
You can customize the mockup and then add some extra designs if you want it to be included with this particular design mockup.
#43 T-shirt Mockup

#44 Indian Elephant – Idea for Print T-Shirt
We have added some of the trendy and evergreen T-shirt design in the form of PSD Mockup at your disposal. Almost all these mockups (Except a few premium ones) are free to use and print-ready. As all the mockups added here have the smart layers enabled, so you can customize the design at your will by changing the background or adding the logo and company brand where ever you want. To use these mockups, you should have Photoshop CS4 version or up. If you would like to but one, we have added a special discount coupon at the top of the page. We are continuously adding more free mockups in this post so feel free to bookmark this page and come back later for more trendy and impressive mockups.