Kids T-Shirt Mockup | 50+ Cool & Trendy New Design of 2020: A t-shirt is a simple cloth comes in the shape of letter word 'T'. It has 2 short sleeves and a round neck small elastic collar. A T-shirt is very light in weight, stretchable and easy to wear. Our t-shirt mockup can be used for the owners of the clothing brand to promote their brand with the logo on the t-shirt, designers, marketing agencies etc.
We have a ton of listed Kid t-shirt mockups to select from. You can freely go through the kid t-shirt designs that we have listed below and download the one you want. Moreover, if you need any changes in any of these mockup designs, then you can contact us at Fiverr and we will modify it for you according to your requirement.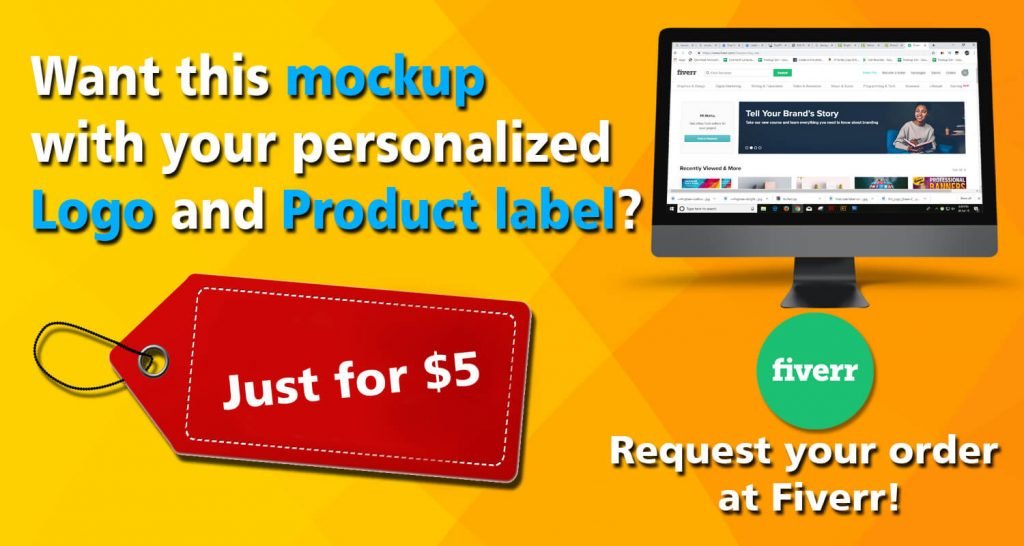 UNLIMITED DOWNLOADS: 500,000+ Product Mockups & Design Assets
_______________________________________________________________________
#1. Mixed T-shirt Collection For Kids Mockup
When we talk about the kid t-shirt, the first thing that appear in the mind is the quality of the materials and colors. To give your child a special look or to create a stunning presentation for your product, use this t-shirt mockup template. The pack is made with 16 PSD files in transparent background. The mockup is composed of smart layers, so making your design attractive is possible in a few simple steps. This mockup contains 16 PSD files, which are in high-resolution of 4500*2300 px. This will help you to make designs in the t-shirts within a few steps, create a photo realistic design and paste it on the t-shirt as the layers are well-organized.
#2. Editable Kid's T-shirt Mockup. 
A realistic approach to the presentation of a kid t-shirt mockup.  In this mockup, a cute girl is standing in four different angles to show every part of the t-shirt in detail. The T-shirt is white in color and you can place you design and brand name using Adobe Photoshop. Download the file in 5 PSD format at the optimization of 300 dpi. The working area provided for this mockup will be 1500 x 1500 pixels.
#3. A Kid In Blue Shirt Catching Fish PSD Template. 
This mockup is showing a little boy is sitting near a lake and trying to catch fish with the help of a fishing rod. A water kettle is kept at the back of the boy. Drag and drop your design and other details using smart objects. This mockup will be ideal for the project that requires fishing, boy, shirt and pier. The file is available in the PSD and JPG formats in the landscape orientation.
#4. A Cute And Elegant Baby Wearing A Bow Tie PSD Template. 
#5. Beautiful Model Kids Wearing T-shirts PSD Template. 
Here we are presenting a kid t-shirt mockup for both girls and boys. The color of the t-shirt is cool and vibrant so the kids will definitely going to love it. This mockup will help you to showcase your t-shirt design in an amazing way. You can alter the color, background, light and shadow effect as per your comfort with the aid of Adobe Photoshop. The file is present in the PSD and JPG formats made with the resolution of the 4500(w) × 5712(h) pixels at 300 dpi.
#6. A Cute Kid In White T-shirt And Blue Jeans Mockup. 
#7. An African Wearing Checked Shirt Mockup. 
#8. A Charming Little Girl In White T-shirt Playing With Colors. 
#9. Girls In Realistic Kids T-Shirt Mockup PSD
#10. A Cute Girl Wearing An Editable Kids T-Shirt Mockup.
#11. A Small Happy Girl Sleeping In Striped t-shirt PSD Mockup. 
#12. Three Children Wearing Traditional Shirts Of Ukraine Mockup.   
#13. Red Colored T-shirt With Bear Printed Mockup. 
#14. Fully Editable Kid's T-shirt Mockup. 
#15. A happy Girl In Sofa Wearing A Striped T-shirt PSD Template. 
#16. Son And Mom Wearing Panda Printed T-shirt Mockup. 
#17. A Little Girl In Different Angle Wearing A White T-shirt Mockup. 
#18. Mega Bundle Of Kid's T-shirt PSD Mockup.
#19. A Small girl In Red Sun glass And Striped T-shirt Mockup. 
#20. A Happy Child In Red T-shirt Mockup. 
#21. Kid's T-shirt In 6 Different Background PSD Template. 
#22. 5 kid's In Halloween T-shit PSD Mockup.
#23. A Girl Is Painting In Striped Shirt PSD Template. 
#24. A Bored Boy Standing In Blue Shirt Mockup. 
#25. A Girl Standing In Different Position PSD File Template. 
#26. An Innocent Kid Wearing A White T-shirt Mockup. 
#27. A Girl In Denim Shirt Wearing Headphones Mockup. 
#28. Dad Holding His Son Wearing Multicolored Shirt Mockup. 
#29. 10 PSD File Of A Boy In White Shirt Mockup. 
#30. Polo T-shirts For Kids Mockup.
#31. School Children Wearing Different t-shirts Standing In A Row PSD Mockup. 
#32. A Kid Wearing A Christmas T-shirt Mockup. 
#33. A Kid With Curly Hair sitting In The Studio Mockup. 
#34. Octopus Printed T-shirts For Kids Mockup. 
#35. A Girl Wearing Christmas T-shirt And A Hat Mockup. 
#36. Kid's T-shirt Hanging On The Wall Mockup. 
#37. Finger Printed T-shirt Wearing By A Kid PSD Mockup. 
#38. Kid Wearing Realistic T-shirt Mockup. 
#39. Editable Kid's T-shirt PSD Mockup. 
#40. A Little Kid Wearing Striped T-shirt PSD Template. 
#41. A Kid Wearing Finger Printed T-shirt Sitting On A Chair Mockup. 
#42. A Fashionable Kid Wearing White T-shirt Near A Sea PSD Mockup.  
#43. Schools Kids looking At The Globe In uniform Mockup. 
#44.Two Kids Wearing Same Kind Of T-shirt PSD Mockup.
#45. A Kid Wearing Biker's T-shirt Near A Bike PSD Template. 
#46. Toddler's T-shirt Wit Short Sleeve PSD Template. 
#47. A Kid Wearing Sweater Near A Wall Mockup. 
#48. Polo T-shirts For Kids PSD Mockup. 
#49. 7 photorealistic Designs Of A Kid's T-shirt. 
#50. Confused Little Boy At A Photostudio Mockup.