Sticker Mockup | 36+ Creative Sticker Design PSD Template for Effective Marketing Campaign: There are many different promotional tools, and sticker may not be the most preferred one, but it could be an extremely effective marketing and promotional tool at the most reasonable price. This concise marketing medium can convey the main message and fulfill the objective of brand promotion. Small businesses can use customize stickers to spread brand awareness in a low-budget and positively impact your location. There is another positive benefit it offers; a customized sticker with a company brand logo can be used anywhere without spoiling visual appearance as most of the stickers are transparent. If you are a small business owner or a creative designer, our list could be an excellent arsenal for you. Also, check 20+ Sticky Notes Mockup that you can creatively display Message and Images!
This time-tested, useful marketing tool has been around for years for all the right reasons, mainly as a low-cost branding instrument that could be utilized by any business size. Stickers advertisement provides mobility value, unlike other promotion tools like flyers, brochures, or business. Still, you have to make sure about the sticker's design quality, and there is no better way to test the design quality than sticker mockups.
We understand that you may like any listed mockup here in this compilation and would like to use that for your business campaign or personalized use. But unfortunately, you are not accustomed to customizing mockup files. This is why we have started a mockup customization service for our readers. You choose any mockup, and we will customize that with your logo, slogan, brand, and even we will populate that with a great background scene. To avail of this service, explore the bellow banner.
Also, Check – 
UNLIMITED DOWNLOADS: 500,000+ Product Mockups & Design Assets
______________________________________________________________________
Mockupden Exclusive Free Sticker Mockup PSD Files for our Visitors:

Updated New Inclusion on 04/03/2021
Free Rectangular Sticker Mockup PSD Template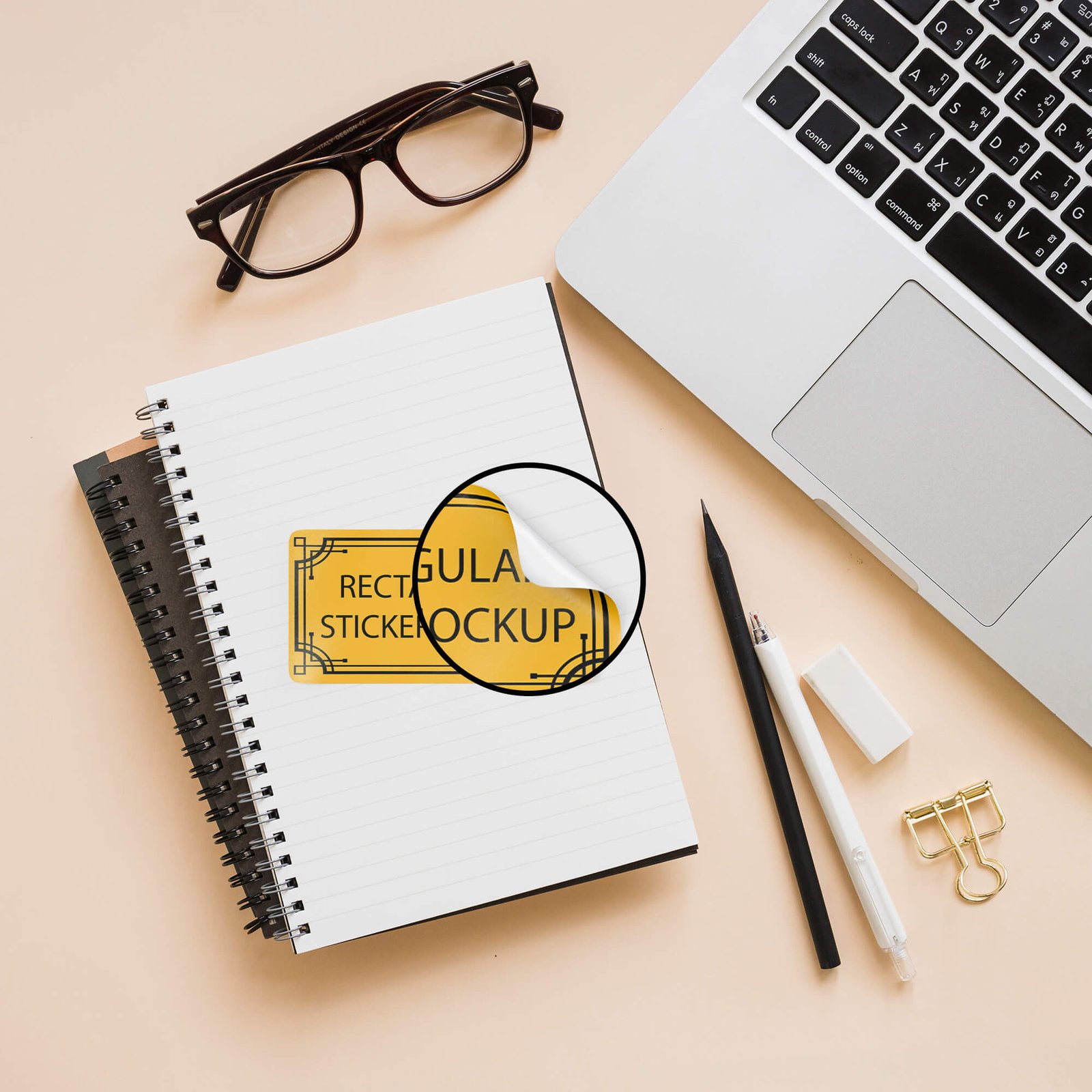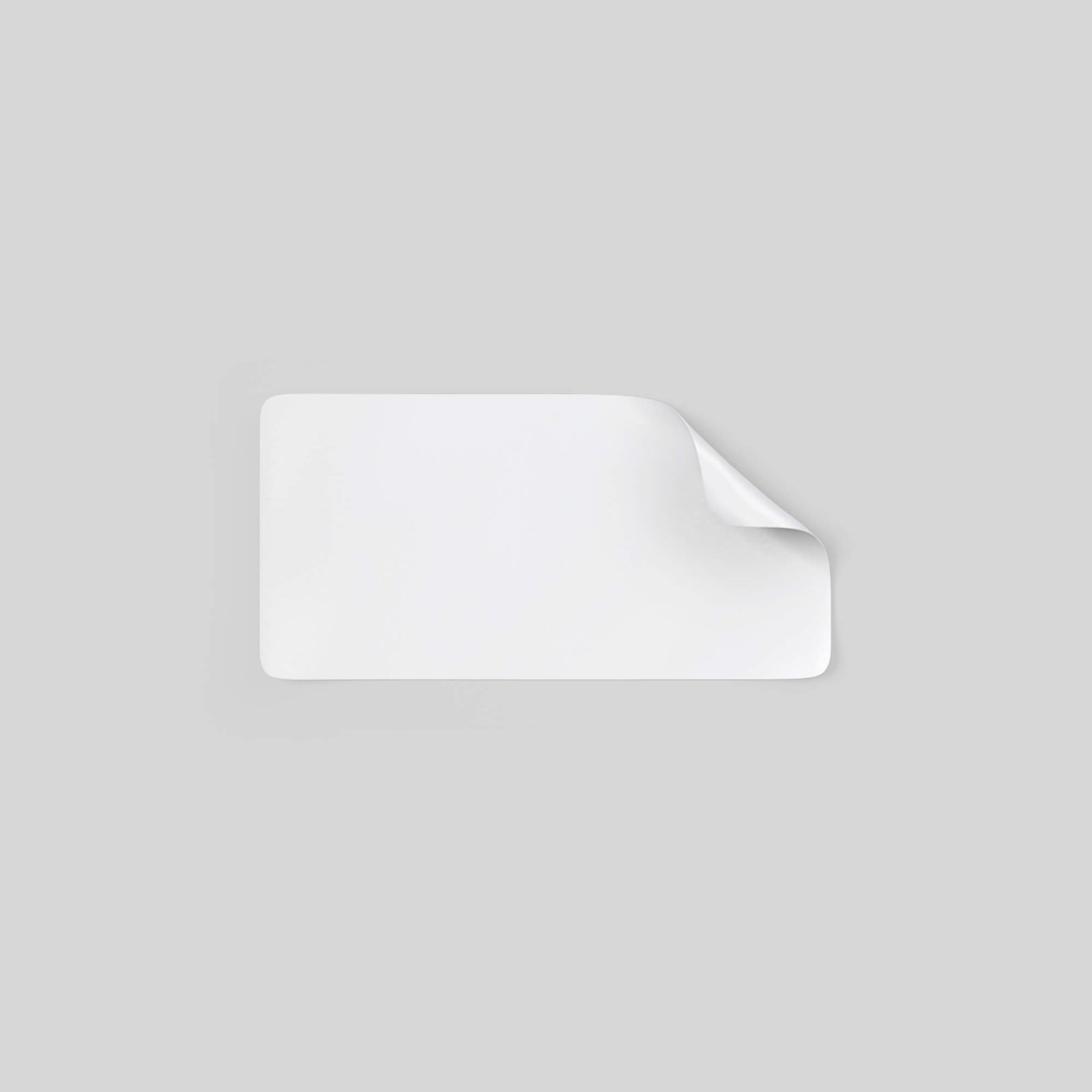 This sticker mockup free Psd template features several smart object layers, which you can utlize to customize the design as you want. So feel free to download sticker mockup and perform the customization as you like.
Free Laptop Sticker Mockup PSD Template: 
Free Star Sticker Mockup PSD Template: Free White Sticker Mockup PSD Template:
Free Square Sticker On a Notebook Mockup PSD Template:
Free Apple Fruit Sticker Mockup PSD Template: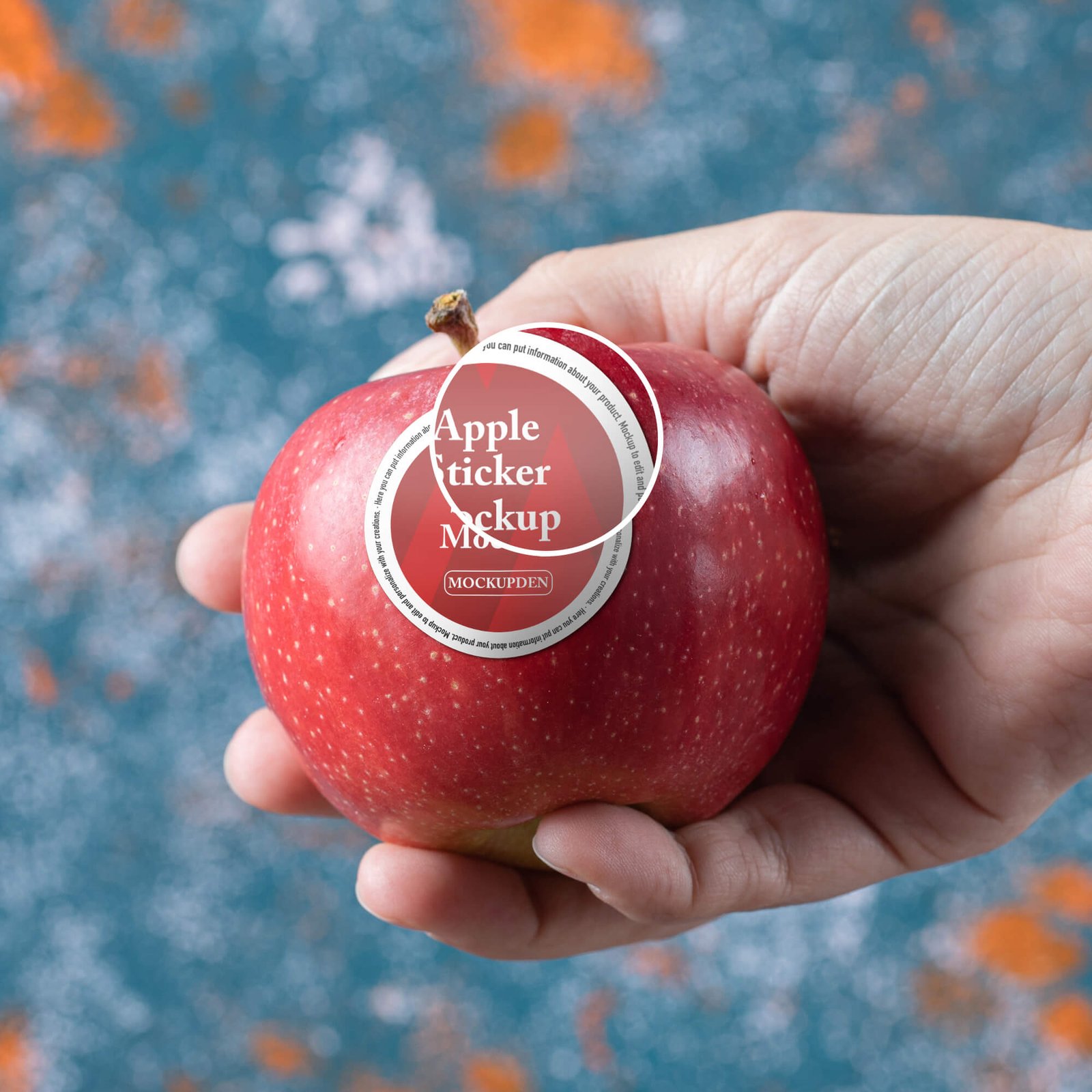 Free Store Window Sticker Mockup PSD Template:
Free Circle Sticker Design Mockup PSD Template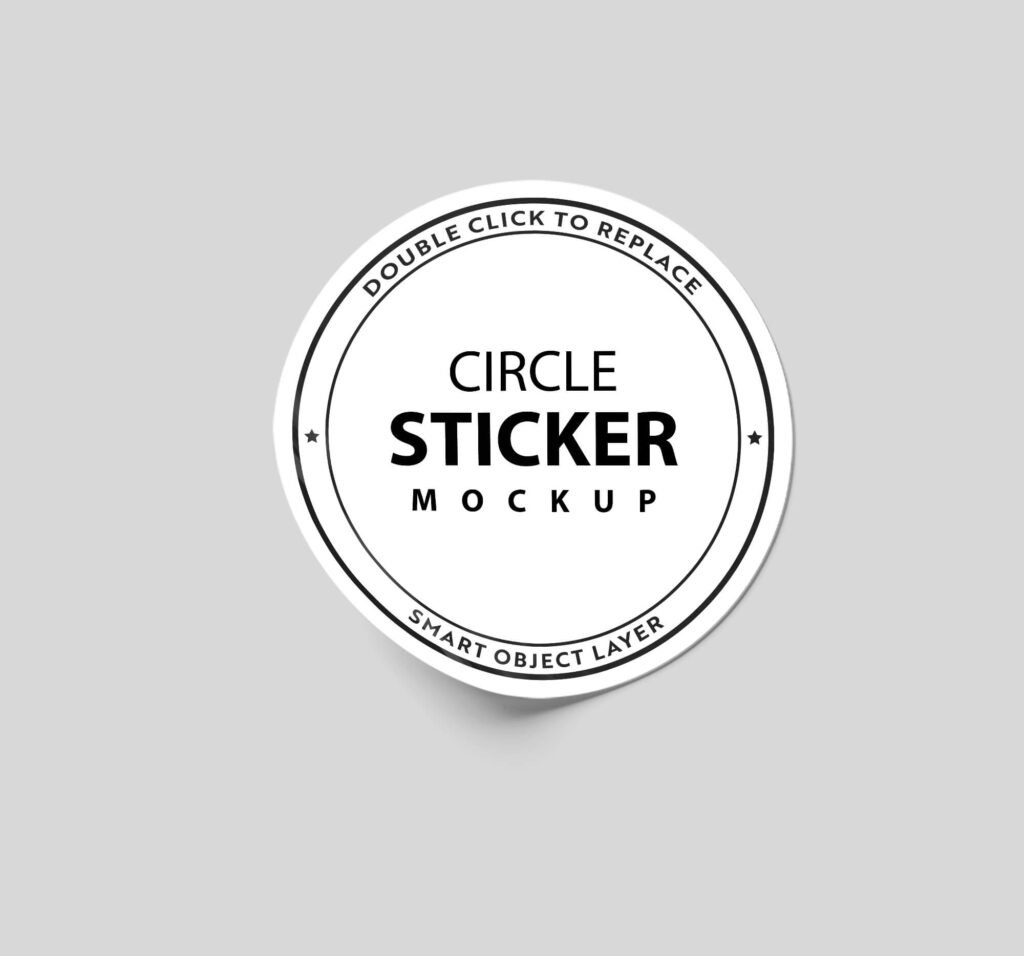 Free Transparent Sticker Mockup PSD Template
Like any other marketing instrument, stickers also come in different sizes and shapes. Still, they are, in general, not very large and concisely focus on product or company brand slogan. Like always, we have made this collection diversified with different stickers shape, size, a design concept that they could be used for various brand campaigns for endorsement and marketing. This lick kicks off without a free sticker dosing template, which is, of course, in high quality with customizable smart layers for personalized customization.
Free Round Stickers Mockup PSD Template
Free Square Sticker Mockup PSD Template
adinserter block="15″]
#01 – Bundle Sticker Mockup
#02 – Die Cut Stickers Mock-Up

#03 – Smart Layer Sticker PSD Template
#04 – 8 Sticker & logo mockup
#05 – PhotoRealistic Sticker PSD
#06 – Stickers Mockup Set
#07 – One Click Sticker Generator Mock-up
#08 – Wall Sticker Art Mockup
#09 – Peeling sticker editable mockup psd
#10 – Pin and Sticker Mockup!

#11 – Stickers Mockups Set

#12 – Rectangle Sticker Mockup Bundle
#13 – Laptop Sticker Mockup Set
#14 – Die Cut Stickers PSD MockUps
#15 – Fruit Sticker Mock-Up
Available Here
#16 – Staircase Sticker Mockup Set
Available Here
#17 – Round Circular Labels and Stickers Mock-Up
Available Here
#18 – Realistic Paper Sticker Mockup
Available Here
#19 – Fruit Sticker Mock-Up
Download Free
#20 – CD Sleeve & Sticker Mockups
#21 – Stickers Roll Mockup
Available Here
#22 – Yellow Color Editable Free Sticker Mockup
Download Now
#23 – Stickers collections in pop art style Vector File Illustration
#24 – Prism Sticker Effect Mockup
#25 – Die Cut Rounded Stickers In PSD File
#26 –

Stickers / Logo Mock-Up