Polo T-Shirt Mockup Free | 32+ Trendy design Concept for Inspiration: Polo T Shirt Mockup  are made of knitted cotton, Pima cotton, and other fibers like synthetic fiber, wool, silk, etc. There are different design patterns and comes with a collar, packet, pocket, sleeve, yoke, cuff, neck tape, buttons, and generally short sleeves. It is made for the polo players during the 1900s, but now it is a considerable demand for formal and informal jobs, especially for workers. Polo t-shirt comes with an expert look to influence your brand consumers and reinforce the pleasant and opulent wear feeling. We have created a great list of artistic and creative 32+ best Polo t-shirt mockup compilation to enhance your printing brand, graphic designing, and online shop experience.
To advertise your brand and show the specialty, you can modify the polo t-shirt just by adding a logo as per your comfort. You can also change the color of the polo t-shirt body, collar, buttons, packet, cliff, sleeves, and hem for the meaningful sense of individuality and provide much to an advertisement for brand engagement. We have listed the awesome polo t-shirt mockup mostly available in PSD format to be easily edited, and your brand looks professional and authentic. If you have selected some of our products and are not comfortable with customization, check our service at Fiverr gig by exploring the banner below.
Also, Check – 
UNLIMITED DOWNLOADS: 500,000+ Product Mockups & Design Assets
By using these mockup designs, you can easily showcase your own presentation. In case, if you want to make any addition to these designs or customize this design, then we help you out in this and for this, you need to text us Fiverr.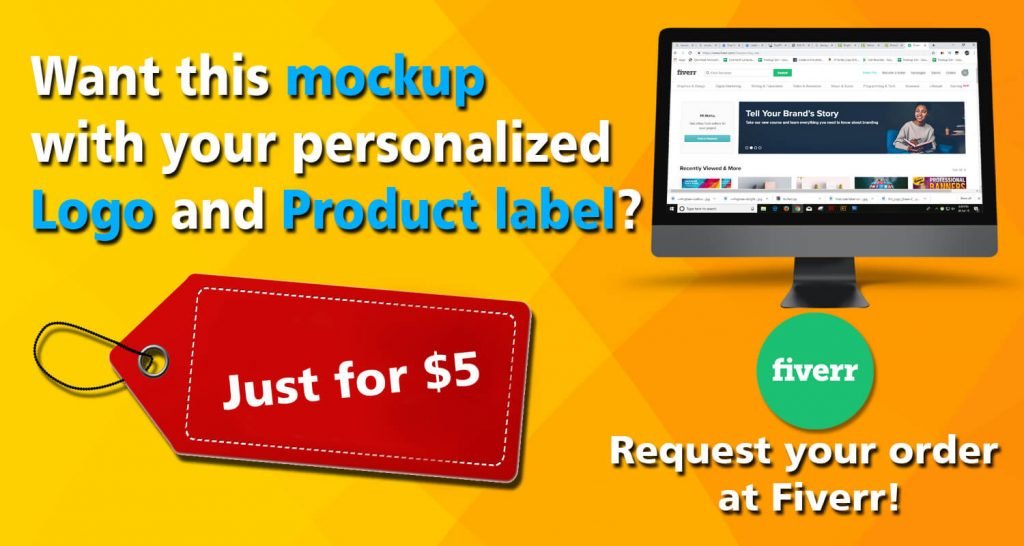 _______________________________________________________________________
Mockupden Exclusive Free Polo T Shirt Mockup PSD Files for our Visitors:

Updated New Inclusion on 06/09/2020
Free Folded Polo T Shirt Mockup PSD Template
#1 Front and Back View of Polo T Shirt Mockup:
#2 Polo T Shirt Mockup for Teenagers PSD Demostration:

#3 Orange Polo T Shirt Mockup ready made template:

#4 Graphic Designed Polo T Shirt Mockup PSD :

#5 Different Single colour Polo T-shirts for women Design template

#6 Blue Polo T-shirt PSD Print ready:

#7 Mens Black Polo Shirt Mockup PSD:

#9 Men's Polo Mockup:

To advertise your brand, business people required to search for a way to spread awareness. This template could be helpful for that. The mockup displays three polo t-shirt in different colors on the wooden background. The pink polo t-shirt comes with black cuff and buttons; blue comes with gray cuff and white buttons. Every part is made with the same color in the purple t-shirt, and your brand name will display in the pockets. This is one of the best polo t-shirt mockups in PSD format for the experiment of your blueprint. You can modify the color and design of the collar, cuff, and other adobe Photoshop items. If needed, check the help file for personalized customization.
#10 Polo Shirt PSD Template:
To showcase your image, business visionaries, and discover approaches to spread consciousness of your brand, this polo t-shirt mockup will lead clients to explore your business. The polo t-shirt displayed in this mockup is blue with two different sleeves and cuff colors. One sleeve is red with a blue cuff, and the other sleeve is white in a red cuff. The collar comes in red color with white inner stickers, and a round brand logo was placed in the pocket. One usual yet consistently ground-breaking way is to altered polo shirts with the help of a smart object. This is a layered PSD file made with the dimension of 4000×3500 pixels.
#11 Women Polo Shirt PSD Design Template:

#12 Green Polo T-shirt design inspiration:

This is a powerful modification choice on the internet for the branding of a polo t-shirt mockup. Here we have displayed a yellow polo t-shirt with a black collar, hem, and cuff, making this mockup unique and attractive. The packet is gray, and the buttons are white. An image of a microscope is placed in the middle, and your brand name will display just below it. You can change the color of the t-shirt and design parts like chest, sleeve, back collar. This mockup is available in both the PSD, JPG format comes with 1600 x 1600 pixels dimensions.
#13 Sober Polo Shirt Trendy PSD:

#14 White Polo Shirt Design Template for Man:

#15 Man Polo T Shirt Mockup
#16 Man in checked Polo T Shirt Mockup PSD:

#17 A Man reading a newspaper wearing small checkered Polo Shirt for design inspiration:

#18 Long sleeve polo shirt Vector :

#19 White woman polo t-shirt Vector:

#20 White and Black T-shirt Vector:

#21 Different Bi-coloured Polo t-shirt for men Vector:

#22 Printed Polo T-shirt new desing idea:

To start a t-shirt business, you need some essential assets, instrument and master plan. Here we present three pole t-shirt to have a beautiful and extraordinary way for the presentation. The first Polo t-shirt is in blue color body with white collars, placket and sleeves. The second polo t-shirt is white sleeves and collar is green in color. The third one is green body color with the white sleeves and collar. All the three t-shirt body is designed with colorful round drawing appears to be very unique. You can select your own design in various color in the adobe Photoshop. This mockup is available in both the PSD and PDF format with the dimension of 2000 x 2000 pixels in 140.88 MB size. 
#23 Multi angled Polo T Shirt Mockup design inspiration:

#24 Woman picking vegetables wearing Polo Shirt PSD Mockup:

Polo shirts make look women more beautiful and attractive. So we came to the conclusion that why women are wearing more polo shirts than ever before on the both the formal and informal occasion. Showing a women wearing a polo shirt and ripped jeans sitting on a couch eating vegetables. Polo shirt is made with red and blue stripes, collar is denim blue fabric. This mockup is available in JPG format and modification can be done into Adobe Photoshop.
#25 Simple Polo T Shirt Mockup graphic desing template:

#26 Polo T Shirt Mockup for both man and woman with two different color:

#27 Twitter Logo Polo Mockup:

#28 Polo T Shirt Mockup folded with tag design:

#29 Art illustration of a bearded man wearing a Polo Shirt Mockup:

#30 Man wearing a Red PSD Polo T Shirt Mockup:

#31 Red Polo T Shirt Mockup PSD:

#32 Dual Colour Polo Shirt Mockup: