Glass Bottle Mockup | 41+ Attractive PSD, Vector design template: Glass bottles are one of the vastly used packaging instruments. When it comes to package liquor drinking, there is almost no alternative to a glass bottle. They are also frequently used in medicine, cosmetics and food (Juice Bottle, Beer Bottle, Wine Bottle) industry. Bottle made with glass gives it an elegant look as well as class. For marketing and branding exposure, every company should pay proper attention to the design and outlook of the packaging and glass bottle does that best in its packaging category.
Free Glass bottle design template can give designers a couple of great design concepts which they can utilize to awe their clients. Companies, regardless of their size of big or small, needs gorgeous and striking bottle design concept that will help them to establish their product brand in the market. Here, in this post, we have included 41+ attractive Glass bottle PSD design template that may be used by a designer to come up to a new bottle design concepts.
Also check,
UNLIMITED DOWNLOADS: 500,000+ Product Mockups & Design Assets
Get your favorite designs customized by us at Fiverr.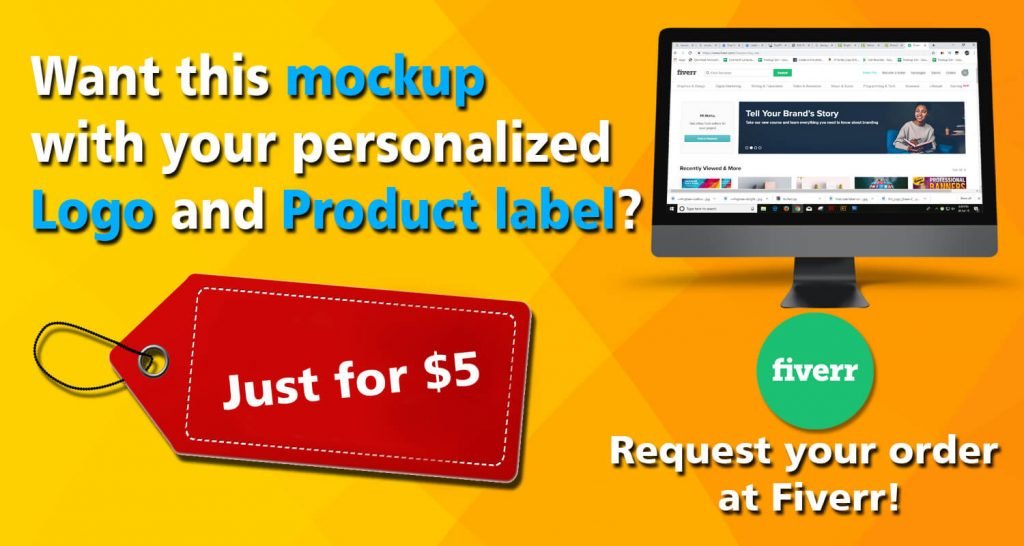 _______________________________________________________________________
Mockupden Exclusive Free Glass Bottle Mockup PSD Files for our Visitors:

Updated New Inclusion on 28/06/2021
Free Glass Beer Bottle Mockup PSD Template
Milk Bottle Mockup Free PSD Template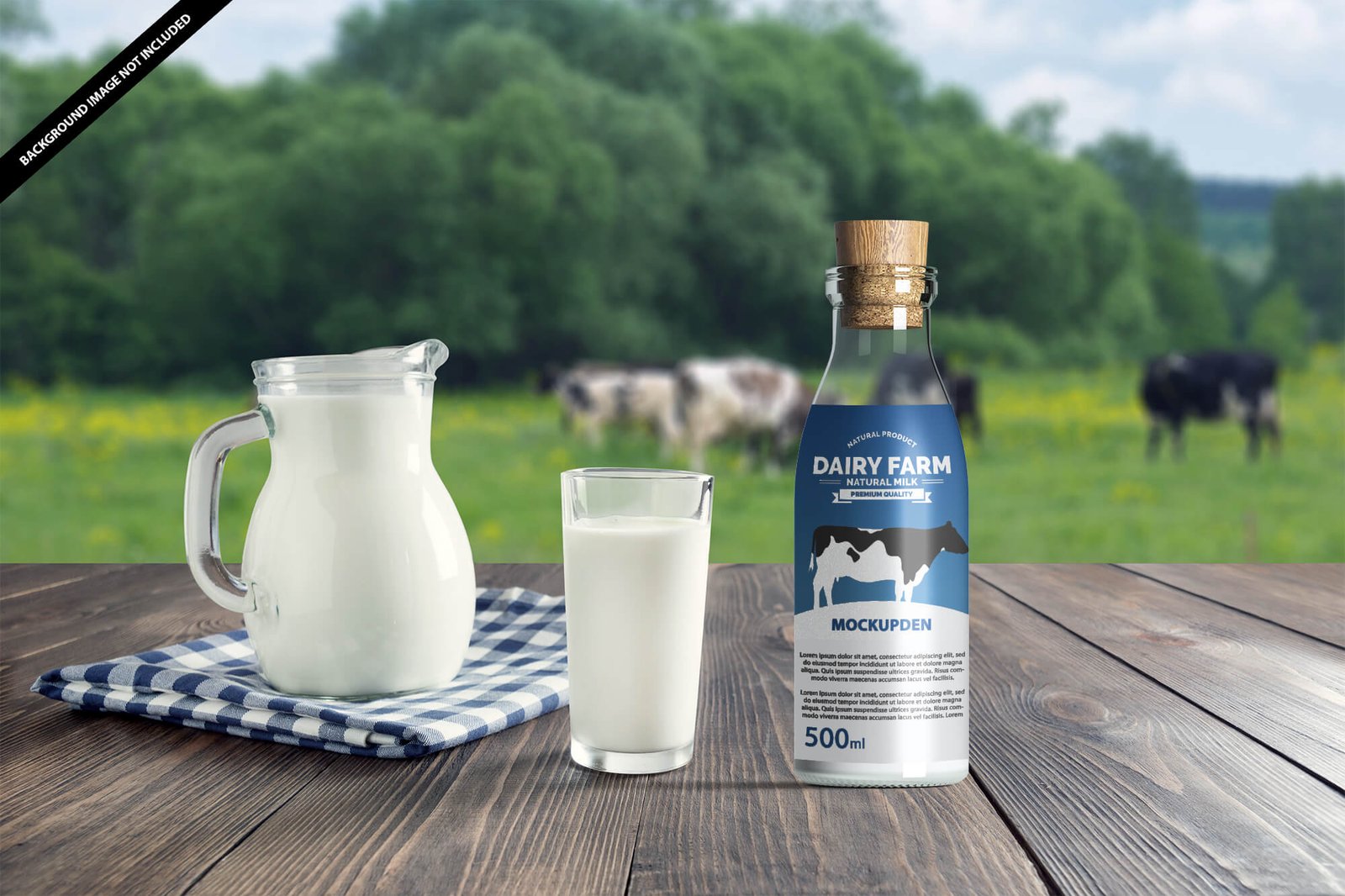 Free Realistic Glass Bottle Mockup
#1. Different Designs Of Cosmetic Bottles Mockup
#2. 3 Juice Packaging Bottle PSD Template
In this mockup, there are three transparent bottles which are filled with different colored juice such as yellow, orange, green, and they all are sealed with a cap. Some feature which will help you are:-
4 photorealistic filters.
Editing through smart objects.
10 ready-made juice color.
Caps color are changeable.
Well organised folders.
Well separated layers.
Realistic result.
Has a high-resolution of 4000*2667 px.
The color depth is 300 dpi.

#3. Amber Glass Bottle Mockup Bundle
If you are searching for a perfect designed wine bottle template, you certainly can consult this creative design template. In this large design bundle, a large variety of different wine bottles are included in separate objects that have named organized separate layers for the easy editing process. So choose your kind of designed bottle and make changes on them by adding the label of your company and other information at anywhere you want on this mockup with the movable unattached abject. There is a possibility to create unlimited new scenes by re-arranging and feel free to try transparent labels with bare bottle body.

#4. Premium Vector Of A Kawai Cute Bottle

#5. Free Customizable Glass Bottle PSD Mockup

#6. All-In-One Wine Bottle Mockup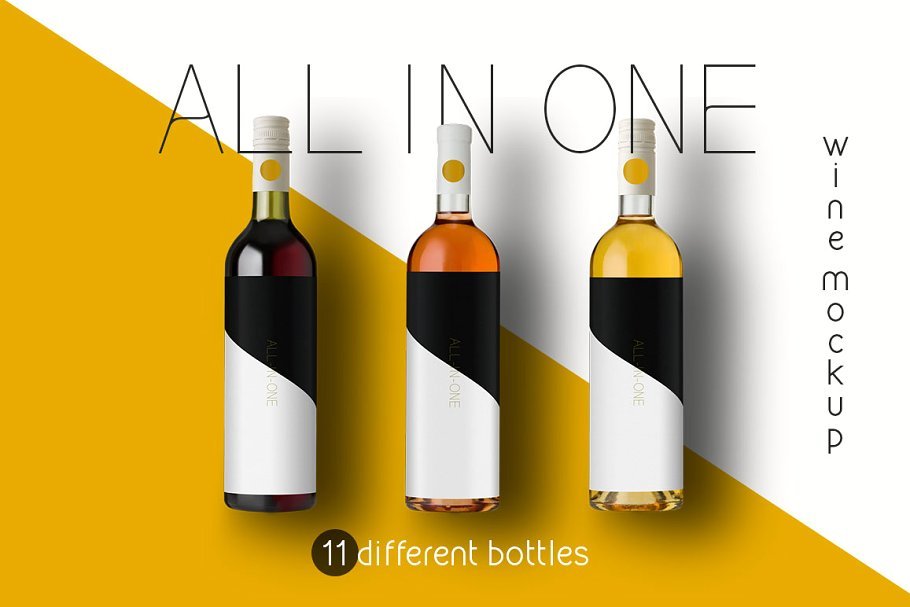 #7. Glass Bottle Filled With Orange Flavored Smoothie Template

#8.

Chili Sauce Glass Bottle Mockup

#9. Illustration Of Two Glass And Wine Bottle Vector

#10. A Glass Bottle With Soap Packaging Box PSD Template
Here, we are presenting a free mockup for glass bottle. As shown in the picture below, a transparent bottle is placed with some flowers and soap packaging box in a blue background. You can adjust the colors, shadows and reflection by using intelligent layers of this mockup.

#11. Beer Bottle For Branding PSD Mockup

#12. Fully Editable Glass Bottle For Juice Mockup

#13. Juice / Glass Bottle Mockup

#14. Free Empty Glass Bottle Vector

#15. Editable Glass Bottle With Golden Caps PSD File

#16. Glass Bottle Mockup Set

#17. Glass Bottle Mockup

#18. 6 Different Shapes Of Glass Bottle PSD File

#19. Transparent Bottle Filled With Vitamins Pills PSD File

#20. Ceramic White Bottle PSD Mockup

#21. Juice Glass Bottle Mockup

#22. A Women In Santa Hat Drinking Champagne In Glass Mockup

#23. Juice Glass Bottle Mockup

#24. Round Glass Bottle PSD Template

#25. Beer In Glass With Transparent Bottle PSD Mockup

#26. Champagne Bottle With A Glass PSD File

#27. 50ml Amber Glass Bottle Mockup

#28. Transparent Glass Bottle Carrying Nuts And Beans PSD Template

#29. Sparkling Wine Pouring Out Of In A Glass Template

#30. Wine Packaging Glass Bottle PSD Template

#31. Glass Bottles Mockup

#32. Juice Bottle In Orange Background PSD File

#33. A wine Glass Placed With Grapes PSD Template

#34. A Ceramic Glass Bottle With Golden Cap Mockup

#35. Juice Glass Bottle Mockup

#36. A Glass Filled With Beer Placed On The Wooden Table

#37. A Bottle And Two Glass Of Brandy PSD Mockup

#38. Champaign Bottle And Two Glass With Branches On Table 

#39. Amber Glass Bottle Mock-Up

#40. Empty Amber Bottle On A Clean Background

#41. Small Glass Bottles Mockup