Medicine Bottle Mockup | 30+ Creative PSD, Vector Medicine Bottle Packaging Template:- Medicines are packed in different materials, and bottles are certainly one of the most used materials. They are safe and do their job quite effectively when it comes to preserving the medicine's quality inside. The packaging is one of the essential elements of the medical industry, and there is no denying that, without proper packaging, medicine products can not be marketed. Though in other product categories, packaging could be used for branding, the medicine industry predominantly emphasizes product safety and quality preservation. Bottles are used for liquid medicine, and there is hardly any alternative to that.
In this roundup, we have compiled 30+ best Medicine Bottle PSD and Vector templates, which you can utilize to showcase your design idea for the medicine packaging project.
We have specifically rounded up another post for medicine packaging, consisting of 24+ Free & Premium PSD Medicine Box & Medical Packaging Mockup Templates. 
Also check,
UNLIMITED DOWNLOADS: 500,000+ Product Mockups & Design Assets
Get your Mockup customized by us at Fiverr.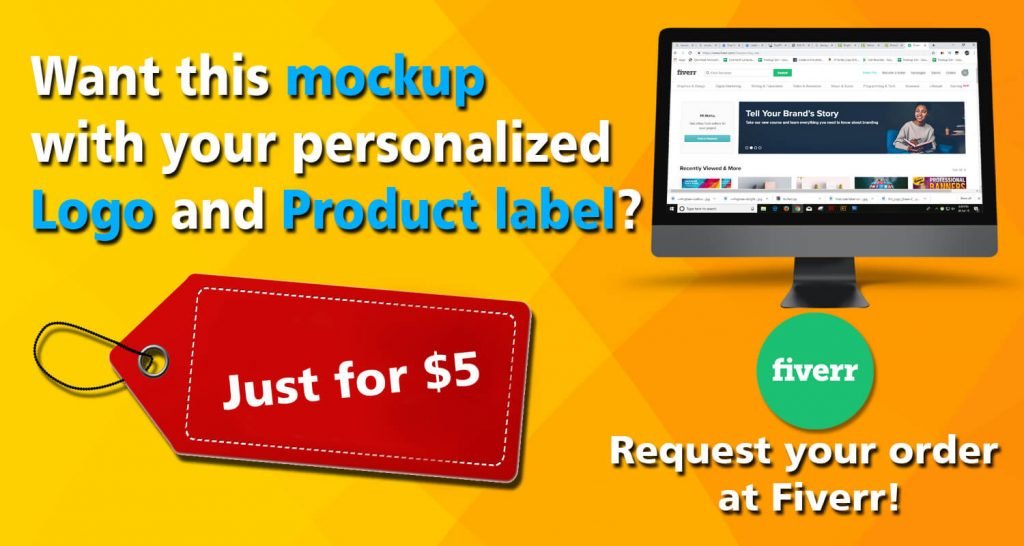 _______________________________________________________________________
Mockupden Exclusive Free Medicine Bottle Mockup PSD Files for our Visitors:

Updated New Inclusion on 21/05/2021
Free Dropper Bottle Mockup Vol 2 PSD Template: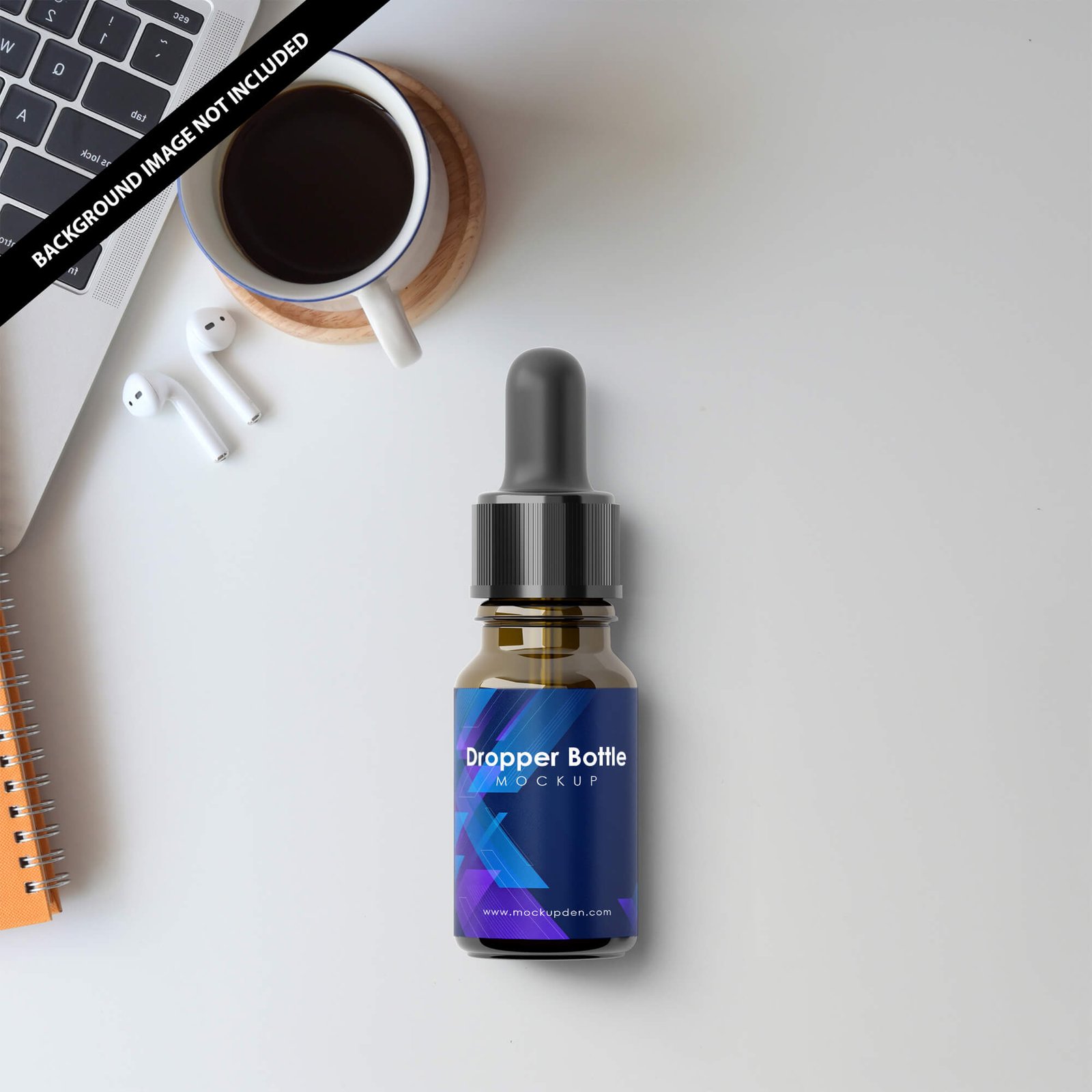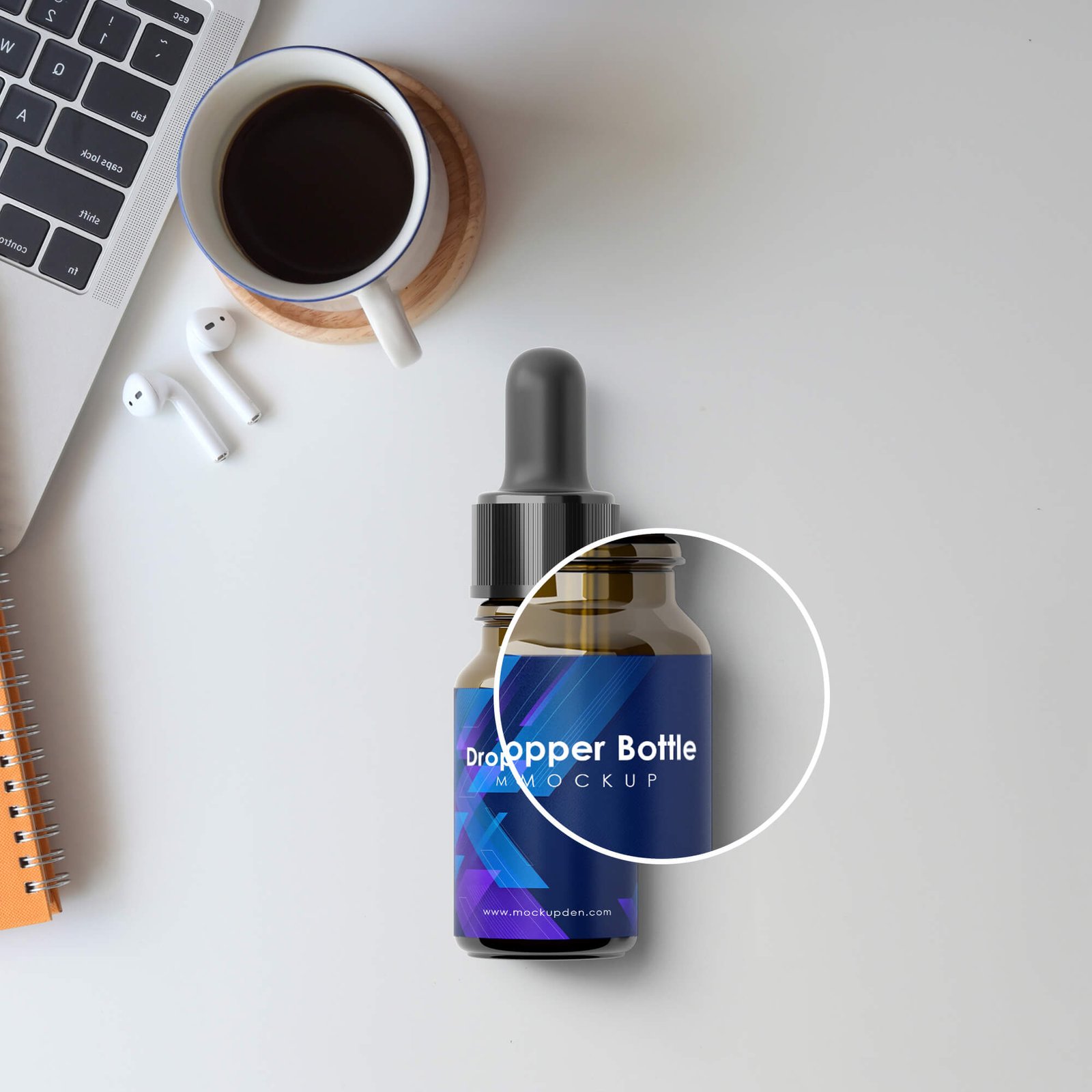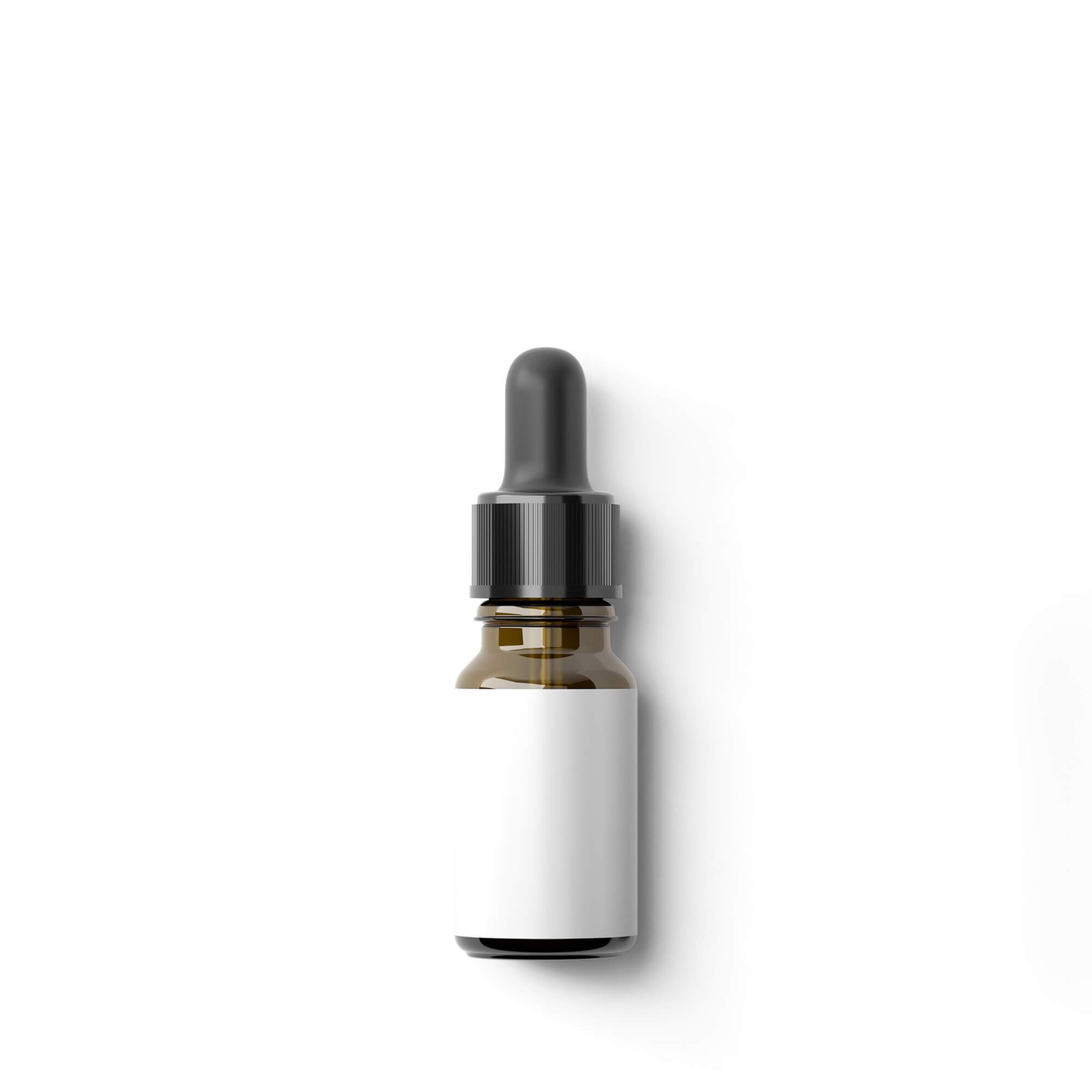 Free Medicine bottle Mockup with Packaging Label
Free Vitamin Bottle Mockup PSD Template
Free Vitamin Tablet Bottle Mockup PSD Template
Free Vitamin Bottle Mockup PSD Template
Free Medicine Bottle Mockup PSD Template
#01 –

Eyes And Ears Dropper Bottle Mockup
Showcased here is an eyes and ears dropper bottle mockup of 100 ML in5x Scenes, representing three dropper bottle with label fixed on it along with text and company logo printed in high-resolution with Realistic Effects.
#02 –

Yellow Color Dotted Print Medicine Bottle Mockup
Coming to the next, here we have listed a smartly designed medicine bottle image with white capsules scattered beside. The image displays a brown color glass bottle with a yellow lid and labels fixed on it in blue and yellow dotted print.
#03 –

Photorealistic Dropper Bottle Mockup
You are getting here a photorealistic scene of a dropper bottle kept on a black wooden floor background and grey color shade. This image displays one black logo printed medicine bottle packaging carton along with two medicine golden print bottle.
#04 –

Medicine Bottle Packing Box Mockup
The image here in the above displays a realistic rectangle shape box ideal for medicine bottle packing kept on a white wooden floor. It is multiple colors printed medicine box with the shadow falling on the floor.
#05 –

Medicine Bottle Vector Illustration
This is a vector design illustration of multiple design medicine bottles. This mockup bundle gives you the picture of numerous medicine bottles with an easy customization feature that means you can easily edit this once you get this to your device using Adobe Illustrator.
#06 –

Medicine Elements Vector Free PSD
This is the medicine elements background in vector file format. The image in the above features all elements of a medikit with clean transparent background.
#07 –

Green Color Medicine Bottle Mockup
This is a light green color medicine bottle along with two packaging cartons kept beside. Here you get a simple bottle along with two boxes with green color abstract print on it with a capsule photo and text to describe the product.
#08 –

2 Medicine Bottle Mockup With Blurred Background
This is a white color great medicine bottle mockup with blurred background. In this image, you will get two medicine bottles in two different sizes kept on a white wooden floor that has a label pasted on it, which contains various details related to a company name, description of the product, etc.
#09 –

Medicine Bottle With Pills Mockup
We have given here a photo containing multiple medicine bottles with orange color lid, and capsules spread all aside. This is a free photo with many medicine boxes having different labels and lid fixes on it.
#10 –

Medicine Bottle Mockup
It is a simple illustration of two medicine packing boxes in a rectangle shape. This is blue color shaded abstract print box kept side by side with labels and text are written on it.
#11 –

Three Photorealistic Medicine Box Mockup
#12 –

Medicine Bottle Mockup
#13 –

Amber Medicine Bottle Mockups
#14 –

Vector Design Vitamin Tablet Bottle Illustration
#15 –

Akropol Medicine Bottle Mockup
#16 –

Pink Shade Medicine Bottle Mockup
#17 –

Label Sticked Medicine Bottle Mockup
#18 –

Realistic Medicine Box Mockup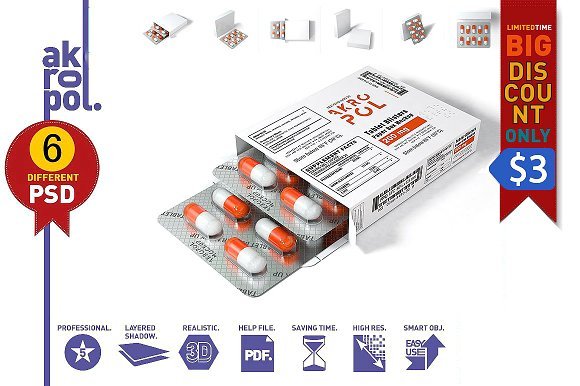 #19 –

Packaging Box Mockup
#20 –

Supplement Bottle Mockup
#21 –

Dietary Supplement Bottle Mockup Design
#22 –

White Color Packaging Box Mockup
#23 –

Medicine Bottle Mockups
#24 –

Medicine Bottle Mockup – Big
#25 –

Medicine Bottle Mockup – V2
#26 –

Premium design Mint Medicine Bottle PSD
#27 –

Supplement / Medicine Bottle Mock-Up