Drink Mockup | 37 + Most Creative Drink Packaging Mockup Template – Consume liquid is essential for the survival of every living being. The most common drink is water, juice, tea, etc. We drink in daily life whenever you feel thirsty. These drinking items must be kept in something to hold and protect from the surrounding. It can be kept in plastic bottles, glass bottles, jars, cans, cups, glasses, etc. In this drinking mockup compilation, we have introduced all types of drinking materials for holding. All are made with unique designs concept and have specific tasks of holding items in it.
In this list, you can find numerous materials to carry the liquid form of beverages. Select your mockup to present your work requirement and place your brand name, logo, slogans, ingredients, alter the color of the material, background, texture, word format by using the smart objects as all the mockups are made in well organized and separated layered. If you are seeking the modification service, we can do it for you; just text us at Fiverr.
Also check,
UNLIMITED DOWNLOADS: 500,000+ Product Mockups & Design Assets
Get your Mockup customized by us at Fiverr.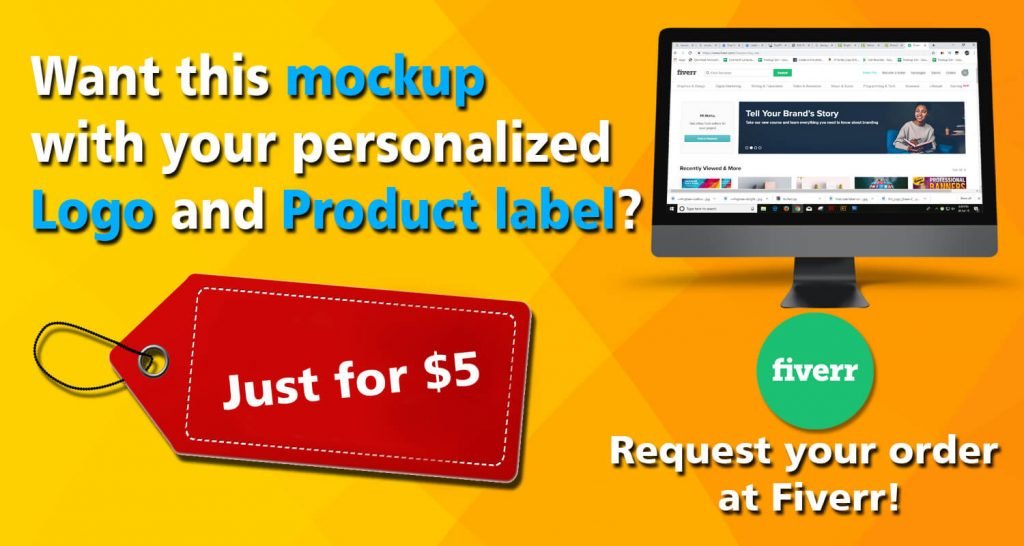 _______________________________________________________________________
Mockupden Exclusive Free Drink Mockup PSD Files for our Visitors:

Updated New Inclusion on 09/06/2021
Free Energy Drink Can Mockup PSD Template
#01

– Plastic Drink Bottle PSD Mockup
This mockup contains some glossy plastic bottle design in which you can carry either water or fruit juices while you are going for any long journey. According to the bottle color, the cap also features the same color. You can also add a label on the middle portion of the plastic bottle. This will be a unique factor for branding your Company brand.
#02

– Can with two different colors PSD Mockup
#03

– Fresh Juice Drink PSD Mockup
#04

 – Illustration of an energy Drink PSD Mockup
#05

– Clean Drink Cup PSD Mockup
With the little effort, grab this pack of 5 transparent cups to impress your clients instantly. Add any design of the cup with your company name for branding. You can use these cups for different tasks like holding tea, coffee, packaging of noodles, curd, etc. in the minimum time. This mockup contains six other scenes in PSD format with five-element in it. You can replace the element using smart objects as the mockup is made with organized and separated layers.
#06

– Beer Bottle and Mug Vector Design
#07

– Small Drink Can PSD Mockup
#08

– Aluminium Drink Can PSD Mockup
#09

– Drinking water bottle with label PSD Mockup
#10

– Coffee Drink Cup PSD Mockup
#11

– 3 Different Drink Can Designs
#12

– Photorealistic Beer Drink Vector File Format
#13

– 3D Energy Drink Soda Can Mockup

#14

– Drinkable Wine Bottle PSD Mockup
#15

– Lady Offering Drink PSD
#16

– Oil Bottle Design  Mockup PSD
#17

– Tin Can with Label PSD Drink Mockup
#18

– Wine Bottle with Corkscrew Mockup PSD
#19

– Whisky Drink PSD Design
#20

– Drink Bottle with packages PSD Mockup
#21

– Editable Energy Drink Can In Vector File Format
#22

– 330ml Drink Can Mockup
#23

– 11 PSD Wine Drink Bottle template
#24

– Set of 2 Wine Bottles Mockup PSD
#25

– Champagne Drink PSD Template
#26

– Juice Bottle PSD Drink Editable template
#27

– Drink it Mock Up

#28

– Drinking Glass Mockup PSD
#29

– Sports Bottle Drink PSD
#30

– Red Wine Drink Bottle Vector Format
#31

– Beer Drink Bottle PSD Mockup
#32

– Pack of 6 Drink Can Mockup
Use this drink can and 6 pack mockup for the memorable experience of your client. Showing a can and box made in the identical design viewed in a blurred background. Simply place your design on the box and can for packaging and branding. The working space are given for this mockup is 4000(w) × 3000(h) pixels in the landscape orientation .
#33

 – Pack of 3 Beer Drinks PSD
#34

 – 2 Variant Aluminium Drink Can PSD
#35

 – Drinking Water Jar Mockup PSD
#36

– Energy Shot / Energy Drink Mockup
#37

– Energy Drink Mockup PSD
Making a simple yet realistic presentation of an energy drink can in a small breeze with the right instrument. The can is colored with the silver in the bottom and red at the top with some water droplets. This energy drink can mockup comes in 10 PSD with different shoots, 19 background texture, and four pre-made color filters. Place your design and company name on the body of can using a smart object. The file provides the working space of 4000(w) × 3000(h) pixels at 150 dpi in the landscape orientation, and you can download this file in PSD and PNG formats.