Best Beer Glass Mockup | 40+ Free & Premium PSD & Vector Templates – Beer is undoubtedly one of the most preferred drinks around the world. There are so many varieties of beer out there in the market and we all love to have them. But the taste of beer is not fully enjoyable if it is not served in a proper Beer glass. For branding, advertising your pub or beer bar or for design presentation, there is no alternative of beer glass when we try to promote beer brand. If you are planing any of the aforesaid activities, here are 40+ free & premium Beer Glass PSD & Vector templates for you to use them in your project.
Listed all the templates come either in PSD or in Vector format with several smart organized layers. They also feature different background picture and presentation scenario related to drinking or Bar that you should find them totally acceptable for your project need. Feel free to use these high quality Beer Glass Mockup PSD templates for any of your label or package design project campaign. But if you are looking for mockups which would be solely dedicated to beer theme then you are requested to check out  40+ Free Beer Mockup PSD Templates for Beer Bottle & Glass Packaging. Please be aware that these packaging type is way different that Plastic Food Container packaging. 
UNLIMITED DOWNLOADS: 500,000+ Product Mockups & Design Assets
We also accept oders for various mockup customization at Fiverr.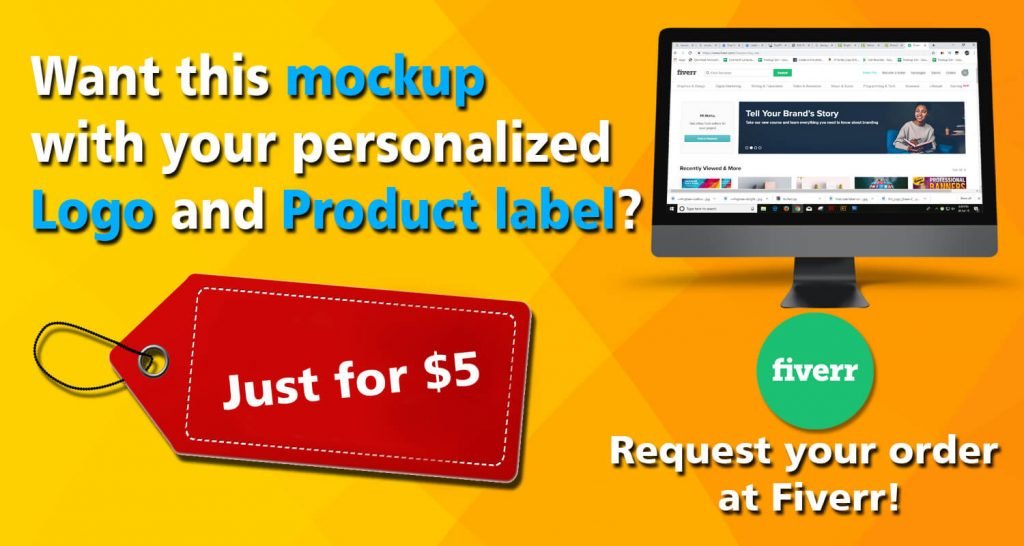 _______________________________________________________________________
Check Our New November 2019 Inclusion | Mockupden Exclusive – 
#1.

Single Vintage Beer Glass Placed On Wooden Texture PSD
Vintage designs and logos are lovable. This is a set of realistic retro style beer glass illustration along with pub or beer bar. This massive package offers different elements in it starting from 24 beer logos, 8 posters, badges, 14 design elements, emblems shop signs and much more. There are different version of each design template and all files are in AI, EPS, PSD, PNG and JPG formats. Not only PSD files but vector files as well are fully scalable or fully editable. Please be advised, as of now, fonts and mockups are not included in this normal pack template and you need to go for extended license verson if you want to have them along with the other design elements.
#2.

Single Full Beer Glass Illustration in Blurry Background
#3.

Editable Single Beer Glass Illustration PSD Design
#4.

Transparent Fresh Lager Beer In A Beer Mug Vector File Illustration
#5.

Smart Beer Glass With Logo Print Template
#6.

Beer Whisky And Wine Glass Vector File Illustration
#7.

Two Separated flavor Beer Glasses PSD Mockup
#8.

Premium Photo Of A Two Mug Filled With Beer
#9.

A Set Of Different Beer Glasses Vector Illustration
#10.

Close View Of A Beer Glass With Purple Color Background
#11.

Round Shape Beer Glass With Blurred Background
#12.

Vector Illustration Of Filled And Empty Beer Glass

#13.

Four Beer And Juice Glass With Clean White Background
#14.

Glass Full Beer Mockup With Attractive Blurred Background
#15.

Beer Glass With Lemon kept Beside
#16.

Vector File Illustration Of Beer Bottle And Glass Beside
#17.

High-Resolution Relineo Beer Glass PSD Template
#18.

Realistic Five Beer Glasses In Different Colors Mockup PSD
#19.

Fresh Beer Glass Placed On Wooden Board With Mini Beef Burger Beside It
#20.

Realistic Blur Background Beer Glass Illustration
#21.

An Empty Beer Glass With American Print PSD.
#22.

Multiple Beer Glass Kept On a Wooden Table Mockup
#23.

Friends Clinking Beer Glass On A Pub Mockup
#24.

Crop Photo Of Three Friends Clinking Beer Glass Free Photo
#25.

Simple Beer Mug Photo With Black Background
#26.

Top View Of Two Beer Glass On Wooden Floor
#27.

Two Friends Clinking Beer Glass On Sports Pub PSD File Mockup
#28.

Many Beer Bottle On a Beer Tub And Beer Glass Illustration
#29.

Beer Can And Glass Illustration
#30.

Amazing Design Beer Glass And Bottle Beside Mockup
#31.

Glass Being Filled With Beer Mockup Illustration
#32.

Multiple Glasses Of Beer On Wooden Table Mockup
#33.

Customizable Plastic Beer Glass Hold On Hand In A Restaurant PSD
#34.

Showcasing A Clean Empty Beer Glass Illustration
#35.

Two Lager Glass Of Beer With Shrimps And Lemon Placed On A Table PSD
#36.

A Bartender Pouring A Lager Beer In A Glass Mockup PSD
#37.

Beer Glass With Editable Logo Feature Mockup
#38.

Two Beer Glass With Oranges Kept Beside Mockup
#39.

A Food Placed On Table With Many Beer Glass Beside Mockup
#40.

 Small Size Beer Glass With Ice On It At Bar Counter Mockup