TV Mockup | 28+ Latest TV Design Template in PSD & Vector Format: Since the invention of TV in the 1920s, it has only grown bigger and bigger. Nowadays, it's hard to find any household without at least one TV set. The shape, size, and color of TV have been changed drastically in the last few years as well and Smart. 3D, LED TV sets have taken places instead of traditional Big TVs. Nowadays, the TV looks attractive and eye-catchy with plenty of additional features. Well, the design trend of TV is continuously changing along with fast-moving technology. So it is critical for the designer to be up-to-date with the design trend to produce a realistic presentation for their client. Worry not because we have compiled this dedicated post with 28+ Latest TV Design Templates in PSD & Vector format.
These listed mockup templates feature different TVs such as Sleek & Flat TV, Smart TV, Plasma TV, OLED TV, LCD, LD, SD, HD, UHD TV, and much more. These template mockups are created in the different backgrounds that they give alternative presentation styles. You will find the suitable presentation for almost all related perspectives you can use in your design project. If you are working for any TV or marketing brand, use the smart layer to change the logo or business name for personalized presentation to produce a realistic effect.
Also check,
You can also check out work portfolio at Fiverr.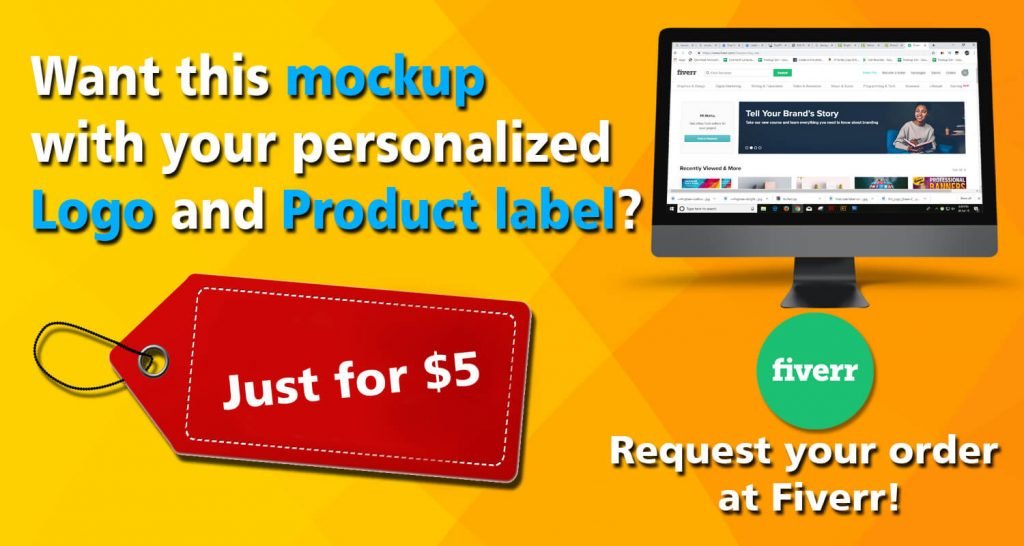 UNLIMITED DOWNLOADS: 500,000+ Product Mockups & Design Assets
_______________________________________________________________________
Mockupden Exclusive Free TV Mockup PSD Files for our Visitors:

Updated New Inclusion on 10/06/2021
Free LED TV Mockup PSD Template
Free Flat Screen TV Monitor Mockup PSD Template
Free Android TV Monitor In Living Room Mockup PSD Template
Free Sony Wall TV Monitor Mockup PSD Template
Free Sony Bravia 4K Ultra HD Smart OLED TV Monitor Mockup PSD Template
Free Android Smart TV In Living Room Mockup PSD Template

Free Android Wall TV Mockup PSD Template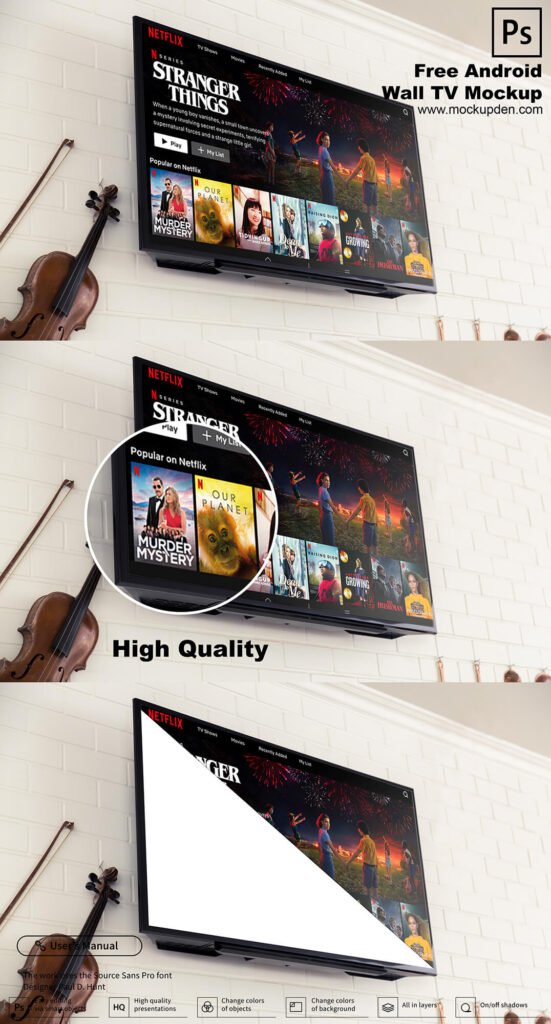 Free Retro TV Mockup PSD Template
#1.

Sleek TV Mockup

Sleek & Flat TV designs are always in trend. Here in the above, we have given an example of an elegant TV design template in 5 different views and resolutions that you can use to display your TV project. It is a layered Photoshop file of a 16:9 television design with multiple screen resolution that are in – 2560×1440, 1920×1080, 1600×900, 1280×720 format.
#2.

Avenger Scene Displayed Samsung Smart TV PSD Design template

Coming to the next, here we have brought a sleek and smart Samsung TV Design Template with Avenger movie scene displayed on the screen. It is a photorealistic Big screen TV mockup design with bi-color backgrounds, which you can use to enhance your TV design presentation.
#3.

Drawing Room Scene With TV On Desk Mockup

#4.

Vintage TV Mockups

#5.

Big Flat TV Attach To Retro Design Wall

#6.

Three Photorealistic TV Mockups

#7.

TV Screen Mockup

#8.

Realistic Design Big TV PSD template

#9.

Vintage Old TV Design Mockup

#10.

Curved TV Mockups Pack

#11.

9 Realistic Design Hip TV PSD Design

#12.

Multiple Vintage Design Small TV On Floor Mockup

#13.

Smart LG Curved TV PSD Illustration

#14.

LED TV Mock-Up

#15.

Picture Of Crop Hand With Remote On It And TV On Background

#16.

Vintage TV Mock-Up

#17.

Big TV Fixed On Drawing Room Mockup

#18.

Family Watching TV On Hall Room Mockup

#19.

LED TV Mock-Up

#20.

Realistic Design Red Color Scene Printed Big Tv Illustration

#21.

Flat TV Illustration Fixed Above Desk

#22.

TV Mock-Up

#23.

Customizable LED Curve TV PSD Design

#24.

Flat TV On Table With Books And Lamp Beside

#25.

 Samsung tv mockup Free Psd
#26.

Tv Oled Mockup
#27.

Realistic television presentation Free Psd
#28.

Tv mock up Free Psd