40+ Door Sign Mockup | New Creative Door Hanger PSD Design Template Of 2020 – A door sign used as the communication medium with the between owner and customers. It is usually placed outside of the house or shop with a sign for grabbing the attention of the passerby and letting them know about the service the product they are providing.
Here are 35 best door sign mockups for welcoming your clients. All the mockups are in PSD and vector formats made in separate layers and folders, so you will not have any problem in customization. Change the color and design of the door sign with the help of the smart object or you need any help, contact us at Fiverr.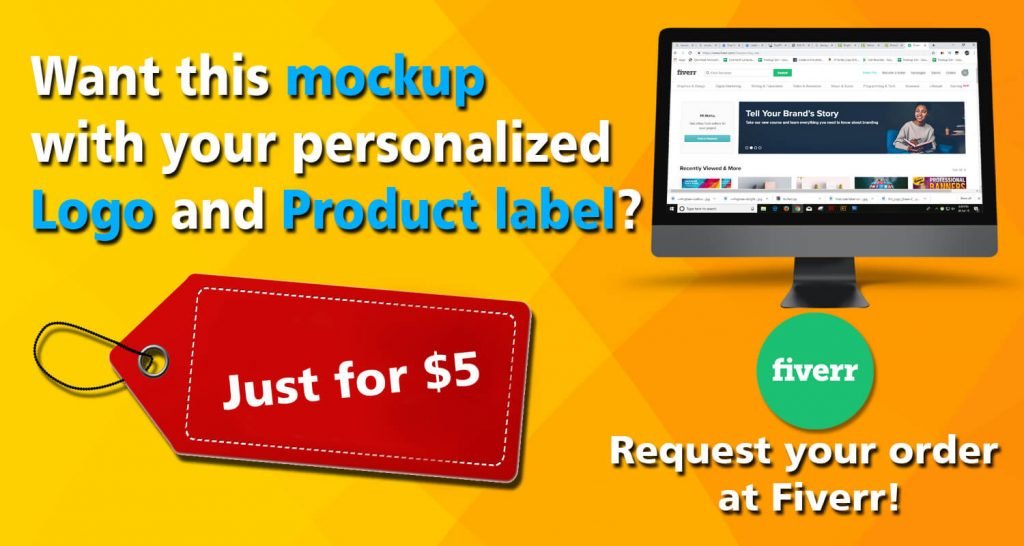 UNLIMITED DOWNLOADS: 500,000+ Product Mockups & Design Assets
______________________________________________________________________
Mockupden Exclusive Free Door Sign Mockup PSD Files for our Visitors:

Updated New Inclusion on 20/10/2020
Free Glass Door Mockup PSD Template
#01 – Wooden Outdoor Sign Board Mockup PSD

Door hanger or signboard are basically in a square or rectangular shape that are hanged in front of a door to display any message. To kick off the list, we have listed a closed label door sign board mockup design. It is a yellow color wooden frame with closed written on it and hanged on a door front with the help of a thread.
#02 – Isolated Door Sign Icons Mockup Set
#03 – Open & Close Sign Board Vector

Coming to the next, here you get the wooden designed rectangle shape "Open" and "closed" door sign hang tag vector file illustration. In this vector collection, there are six different types of tag with text written on that and in a wooden theme with thick border is hanged from a string.
#04 – Open Door Signboard Vector File Illustration
#05 – Do Not Disturb Door Sign Editable Vector

Listed in the above is the smart collection of a light blue color slim rectangle hang tag. It is a horizontally designed "Do Not Disturb" tag hanged on a deep brown color wooden door knob. Moreover, this is a vector file illustration that allows you to change the background color or add any image to the image using Adobe Illustrator.
#06 – Workshop Door Sign Mockup PSD

If you own a boutique, fashion store, shop, show room, bar, restaurant or any other shop or business for that matter, use this workshop door sign mockup for the presentation of your work. This is a brown rectangle board used for the signage. Edit the mockup and the brand name, logo, design using smart object with the help of Adobe Photoshop Software. You can download this mockup in JPPEG format made in high-resolution of 4272 × 2848 pixels.
#07 – House Sale Door Sign PSD

#08 – Shop Welcome Sign Mockup PSD

Here is an illustration of a restaurant and shop door signboard mockup. In the above image, there is a glass door with wooden frame border and white color "Welcome" sign board stick to the glass. Place your brand name and logo using smart object. You can obtain this mockup in the JPG format with the resolution of 6000 x 4052 pixels.
#09 – French Door Sign Board Mockup PSD

#10 – Premium Quality Door Signboard Mockup
Here you are provided with a black color premium design door signage PSD format mockup. It is a high-resolution signage that displays a vintage wooden wall in the background with black color square sign board along with text written and a plant displayed beside.
#11 – Black And White Designing Door Sign Board Vector File Illustration
If you are looking forward for a "Do Not Disturb" door hang tag and signage design, then this can be the perfect vector illustration for you. Listed in the above is the five different print black and white color horizontally designed hang tag with easily customizable feature through Adobe Illustrator.
#12 – Elegant Door Sign PSD Design

#13 – Blank Door Hanger Vector File Illustration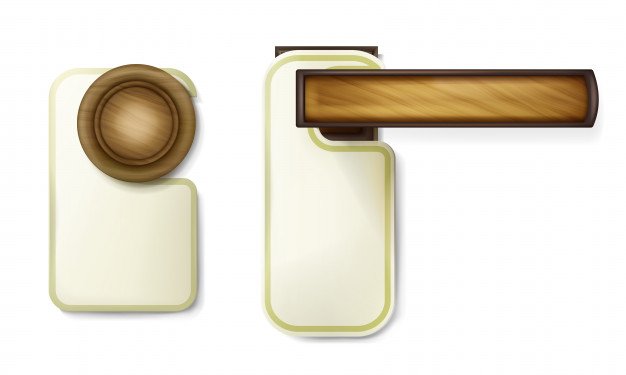 Showcase in the above is the blank round cut door knob hanging signage or paper notice vector file illustration. The above picture displays two light green color round cut hang tag with a thick sap green color border on both. Moreover, this picture displays clean white background image with blank paper tag which enables editing and also allows you to add text easily using Adobe Illustrator.
#14 – Fashionable Door Sign Design in PSD format

#15 – Restaurant Door Sign Board Mockup PSD

#16 – Hanging Door Sign PSD template

Explore one of the best and awesome door signs as well as hang tag mockup design right from here. This is a rectangle shape horizontal door hanger in purple color shade. It's a water-color work mockup with a feature to add your own image to this hanger along with many additional features.
#17 – Attractive Hotel Tag Mockup
#18 – Orange Closed Signboard Mockup
Showcased in the above is the orange color rectangle shape hanged "Closed" tag board. This is a realistic vector design that displays door sign board in orange color outlet with grey background.
#19 – Glass Plate Sign Mockup PSD

#20 – Fashion Shop Outdoor Sign Mockup PSD

#21 – Photorealistic Wall Attached Sign Mockup

#22 – Blue Front Door Sign Mockup PSD

#23 – Black Door Sign Mockup

#24 – Flat Open Signboard Illustration Hanged On Wall
#25 – Glass Door Sign Mockup Free PSD

#26 – Awesome Design Door Sign Mockup PSD

#27 – Awesome Advertising Door Sign Mockup PSD

#28 – Luna Door Hangers Sign Mockup PSD

#29 – Coffee Shop Outdoor Sign Mockup PSD

#30 – Light Green Color Fashionable Door Sign Mockup
#31 – Elegant Door Sign Mockup PSD

#32 – Do Not Disturb Neo Door Sign Vector Illustration
#33 – Vintage Style Door Signboard Mockup
#34 – Open Neon Door Hang Board Vector File Illustration
#35 – 14 PSD Door Sign Mockup PSD

#36 – Grey Color Hang Hotel Do Not Disturb Door Sign Vector Illustration
#37 – House Sale Sign Board Mockup PSD