Tag Mockup | 30+ Most Creative Product/Price Tag PSD & Vector template – Clothing tag is a helpful instrument to display product specifications in a most convenient and accurate manner. Customers can have the right product information at the very first glance without having to ask the sales representative at the store. Also, there is no alternative to a Price tag for a product in order to show the product price. With the help of accurate clothing labels and Tag, a small business can get cost-cutting and customer satisfaction. Price or clothing tags have vast design range. You will find different kinds of product tags and it may be a daunting task for you to choose an accurate tag label for your product. This is where this publication could be helpful for you because we have categorized product tag and listed them separately under each category.
Check out these 30+ most creative Product/Price Tag PSD & vector template and get the required design inspiration. These tag design templates are hand-picked from thousands of resources out there in the market keeping in mind they are professionally designed and have high-quality rendition. We have listed a couple of design templates for each product type that you have enough alternatives to choose the right design template for your product.
Also check,
UNLIMITED DOWNLOADS: 500,000+ Product Mockups & Design Assets
Get your Mockup customized by us at Fiverr.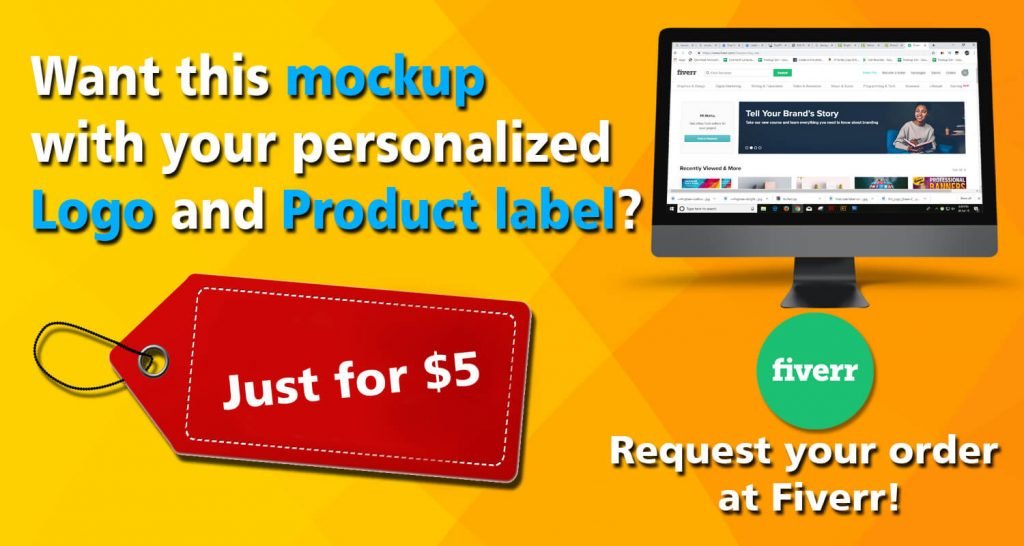 _______________________________________________________________________
Mockupden Exclusive Free Tag Mockup PSD Files for our Visitors:

Updated New Inclusion on 04/01/2022
Free Jeans Label Mockup PSD Template:
Free Branding Tag Mockup PSD Template
Free Photo realistic Clothing Tag Mockup PSD Template
Free Luggage Tag Mockup PSD Template
Free Label Tag Mockup PSD Template
Free Jeans Tag Mockup PSD Template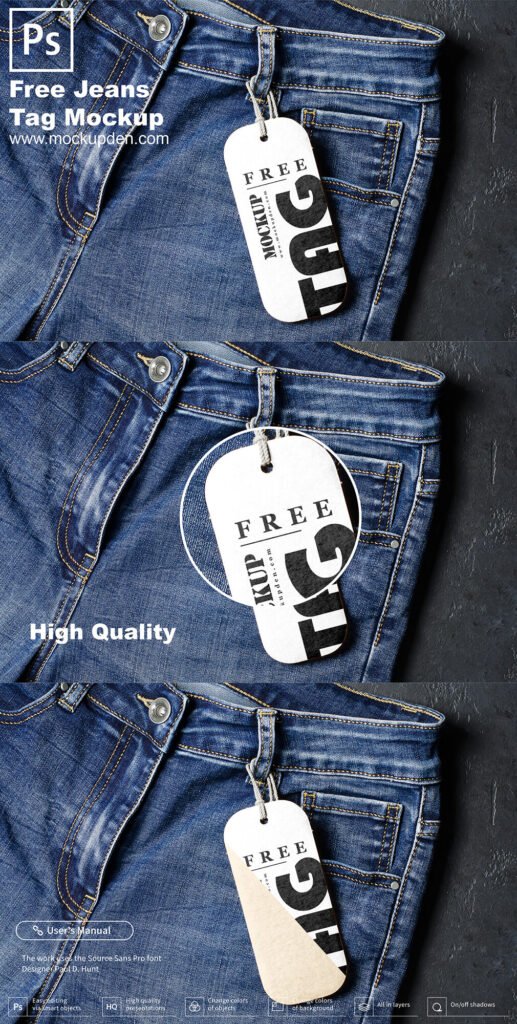 #01

 – White Tag Mockup PSD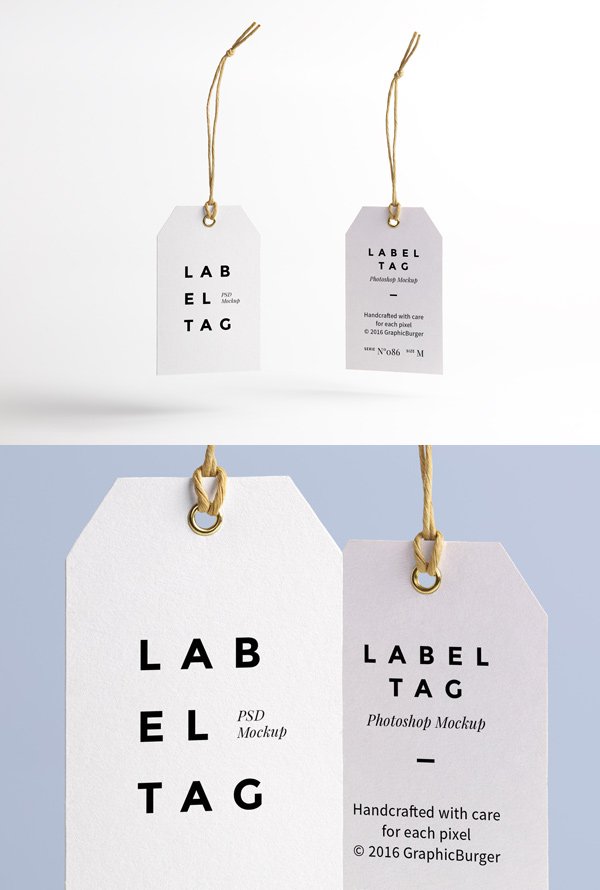 Available here is all new realistic label tag design template which is handcrafted and in Photoshop file format.
#02

 – Rough Tag Design template in PSD format
This tag template has a normal paper cut out design with a hole right at the top. You can also see that a string is passed through the hole and a knot is tied which is kept on a wooden table and it comes in three different colors.
#03

 – Identity Tag PSD Template
#04

 – Hard Paper Tag  PSD Mockup
A bi-fold design that has a chrome shade. In this tag design, you will find a logo of a specific company printed on which could be easily changes using smart layer. With the help of an editing software, you can insert the logo of your Brand, write all the necessary information and get the final tag printout.
#05

– Dog Tag Mockup
#06

 – Combined Tag Design Mockup
#07

 – Set of Two Tag PSD Mockup
#08

– Garment Label Tag Mockups
#09

 – Wine Label Tag Design Idea
#10

 – Black and Grey Tag Design
#11

 – Vintage Tag Design PSD Mockup
#12

 – Unique Tag PSD Design
#13

– Label Tag Mockup
#14

 – Christmas Tag PSD Design template
#15

 – Chalkboard Tags PSD Design
#16

– Apparel Label Tag Mockup Bundle
#17

– Label Tag Mockup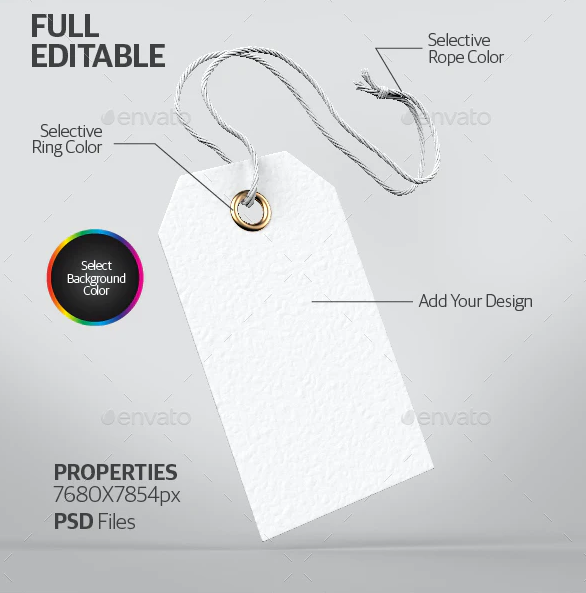 #18

 – Label Brand Tag Design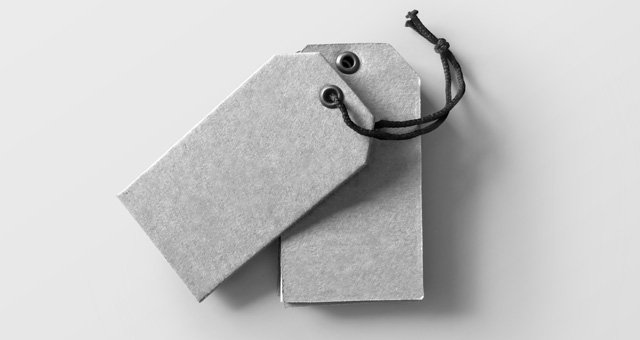 #19

 – Set of 6 Tag Designs
#20

 – Clothes Tag Label PSD Mockup
#21

 – Representation of Tag PSD Design template
#22

– Clothing Store Posters/Tags Mockups
#23

 – ID Card Tag PSD Mockup
#24

 – IT Sector Name Tag PSD Mockup
#25

 – Pack of 15 Tag PSD design idea
#26

 – Label Tag For Apparel PSD Mockup
#27

 – Jeans Tag Label Mockup
#28

 – Set of Two Tag Designs
#29

 – Label Tags Mockups
#30

– Realistic Military Dog Tag Mockup