Storefront Mockup | 33+ Creative Design Idea for Brand Awareness and Advertisement: Storefront is an exterior design placed in front of a commercial building for advertisement. It grabs the attention of the product and services provided by the business owners. The E-commerce website is often known as online storefronts. The principle work of the storefronts is to boost brand awareness and attract new customers which automatically increases sales. The storefront is made in various forms such as Poster, banner, billboard, signage, etc. made in 3D effect, vinyl design, and many others. We have ready mockups for your store for branding, you just need a little knowledge to place your logo, brand name, etc. using smart objects.
Check out our amazing list of storefront mockups for getting the visual attention from the new customers for the product and the services you are providing. All are PSD organized layered files for modification without any difficulty or effort. Simply download the mockup for and drag into the Adobe Photoshop and make the changes you want according to your storefront requirement,  click the save button and that's it, your design is ready for presentation. If you get in any type of trouble regarding modification of the mockup, contact us at Fiverr for support.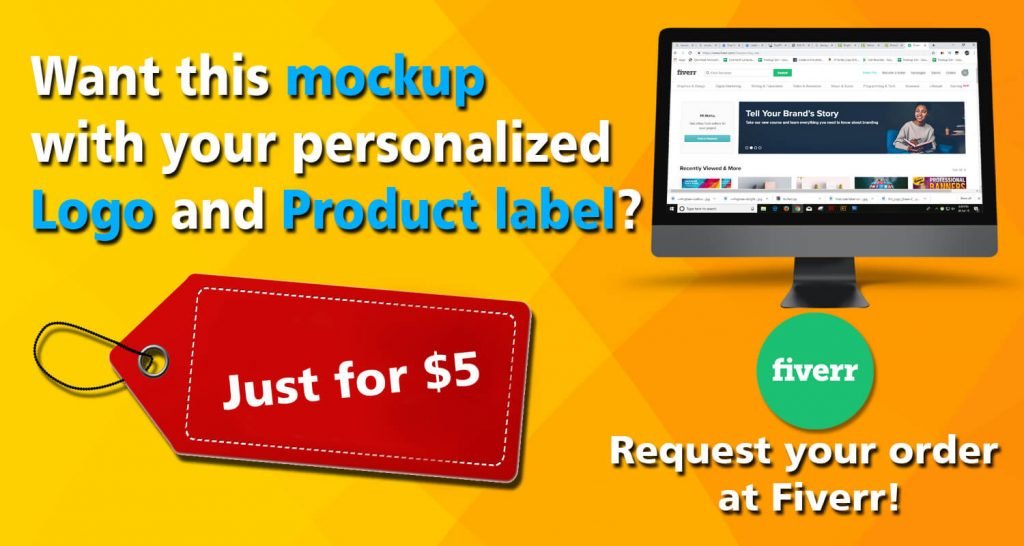 UNLIMITED DOWNLOADS: 500,000+ Product Mockups & Design Assets
_______________________________________________________________________
Mockupden Exclusive Free Storefront Mockup PSD Files for our Visitors:

Updated New Inclusion on 31/05/2021
#01 –

Logo Stickers Storefront Mockup
Create a flawless presentation of your storefront design to showcase your design idea. This storefront stickers sign logo mockup can be used to promote your business-like restaurant, bar, retail shop, barbershop, window stickers and many more. Your branding will display on the entrance gate of the business place in both landscape and portraits orientation. Just insert your logo, company name, etc. and it is ready for use. The files made in the working area of 3647 x 2605 pixels and are available in the formats of PSD, PDF, and JPG.
#02 –

A Brick and Mortar Grocery Storefronts Mockup
We have a phenomenal grocery storefront mockup template to create a photorealistic presentation for your clients. The scene which is displaying in the mockup is from Marfa, Taxes. Displaying a glass door of a grocery store for the brand awareness campaign. This store is located on the roadside and a bicycle is standing in front of the store. You can change the color of the glass, place any design of your grocery store in the working area to display and attract the customers. You can obtain this file in JPG format and is made in the resolution of 1212 x 1693 pixels at 300 dpi. 
#03 –

Restaurant Building Storefront mockup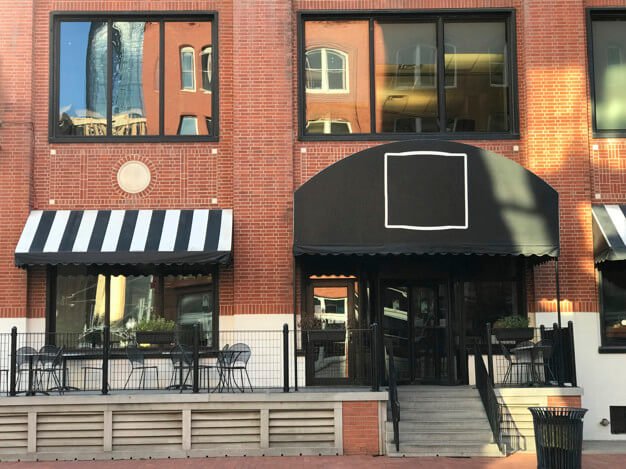 #04 –

Transparent Logo Storefront Mockup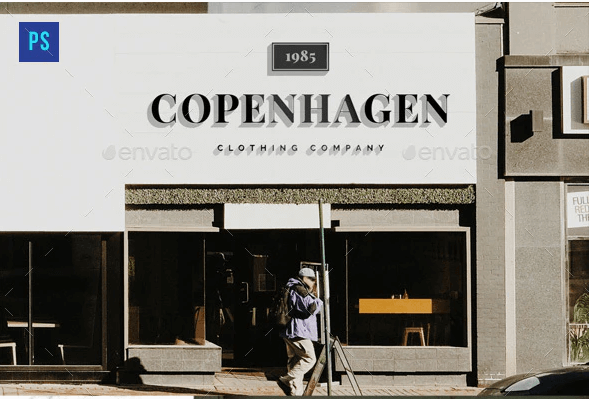 #05 –

Wooden 3D Logo Storefront Mockup
#06 –

Boutique Awesome Storefront Mockup Template
#07 –

Contemporary Interior Storefront Mockup
#08 –

storefront Mockup With Advertisement
#09 –

Metallic Pillers Storefront Mockup
#10 –

Boxing Red Storefront Mockup Template
#11 –

Food Supply Storefront Mockup

#12 –

Adorable Transparent Storefront PSD Template

#13 –

Professional Logo Storefront Mockup

If you are looking to present your storefront logo design, use this super cool mockup for the work. The mockup shows a restaurants situated on the street side. The walls are made of transparent glass to display the interior of the restaurant inside. The mockup can be used for the businesses like restaurant, furniture, store, boutique, barber shop or any other related business. Place your designed logo on the top to get focus by every passers with the assistance of Adobe Photoshop. The file made in a dimension of 2500 x 2000 pixels and downloadable in the PDF, PSD and JPG formats. 
#14 –

Cafe Collections storefront Mockup

#15 –

Special Bundles of Storefronts PSD File

Create a photo realistic presentation for your design with the facades and storefront mockup. You will get 15 premium facades and storeFronts mockup which can be attainable in the PSD formats. You can add your own design, remove the unwanted things, change colors, background, etc. with the assistance of Adobe Photoshop. The working space for this mockup is 4000 x 3200 pixels at the optimization of 300 dpi. 
#16 –

Collections of Facades and Storefront Mockup
#17 –

Blank billboard and storefront mockup

#18 –

Vinly Storefronts PSD Template

#19 –

Premium Storefront Mockup

#20 –

Storefront Advertisement Mockup

#21 –

Street Storefront Mockup Template

#22 –

Discount Storefront vector Illustration
#23 –

Realistic 3D Shop Storefront Mockup
#24 –

Elegant Clothing Storefront PSD Mockup

#25 –

Real Environment Storefront Mockup

#26 –

Promotional Storefront Vector Template

#27 –

Colorful Storefront Mockup Template

#28 –

Matt Black Storefront Mockup

#29 –

Hanging Storefront PSD Template

#30 –

Simple and attractive Storefront Mockup

#31 –

Mall Storefront Mockup 

#32 –

Shopping Advertisement Mockup

#33 –

Complete Package of Storefronts Mockup