35+ Best Protein Shaker Mockup PSD Template Free & Premium Collection 2019 Edition: Packaging plays a crucial role in product safety and marketing. Well, the packaging of any product leaves a great impression on the customer's mind. So being a designer, you need to convince your client that the design of the given product has cutting edge style and at the same time it will ensure the product safety if made according to the plan. Mockups can give any designer a rightful wing to showcase their design idea of any given product in different dimensions and also help the client to have an overall understanding how the actual design is going to look like.
Today we introduce 35+ Free & Premium Best Protein Shaker Mockup PSD Template in your mockup collection series. Use any of the listed mockups in your convenience. To use any of these Free Mockups you need Adobe Photoshop.
Also, Check – 
UNLIMITED DOWNLOADS: 500,000+ Product Mockups & Design Assets
By using these mockup designs, you can easily showcase your own presentation. In case, if you want to make any addition to these designs or customize this design, then we help you out in this and for this, you need to text us Fiverr.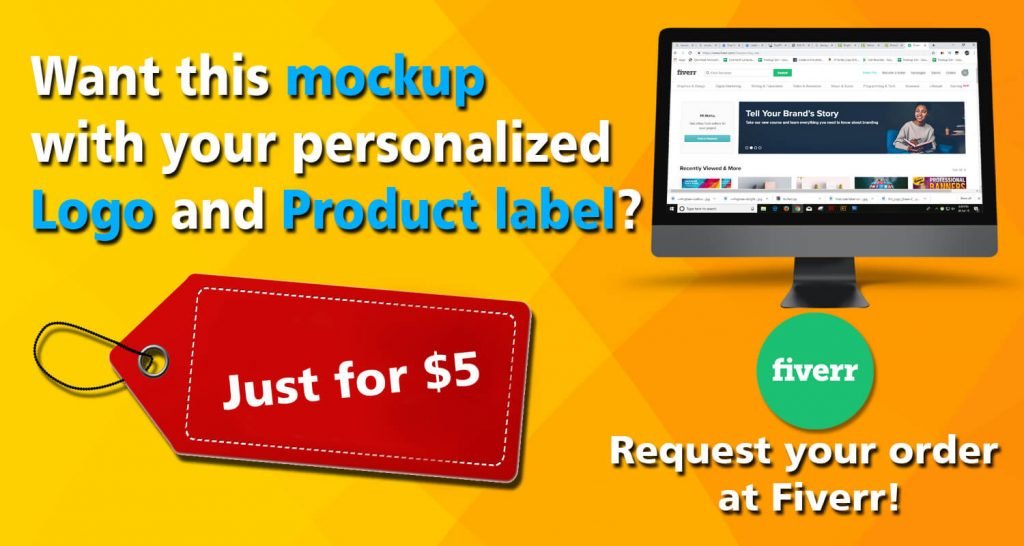 _______________________________________________________________________
Mockupden Exclusive Free Protein Shaker Mockup PSD Files for our Visitors:

Updated New Inclusion on 19/02/2021
Free Shaker Mockup PSD Template:
Free Protein Powder Container Mockup PSD Template
Black Free Protein Powder Bottle Mockup | PSD Template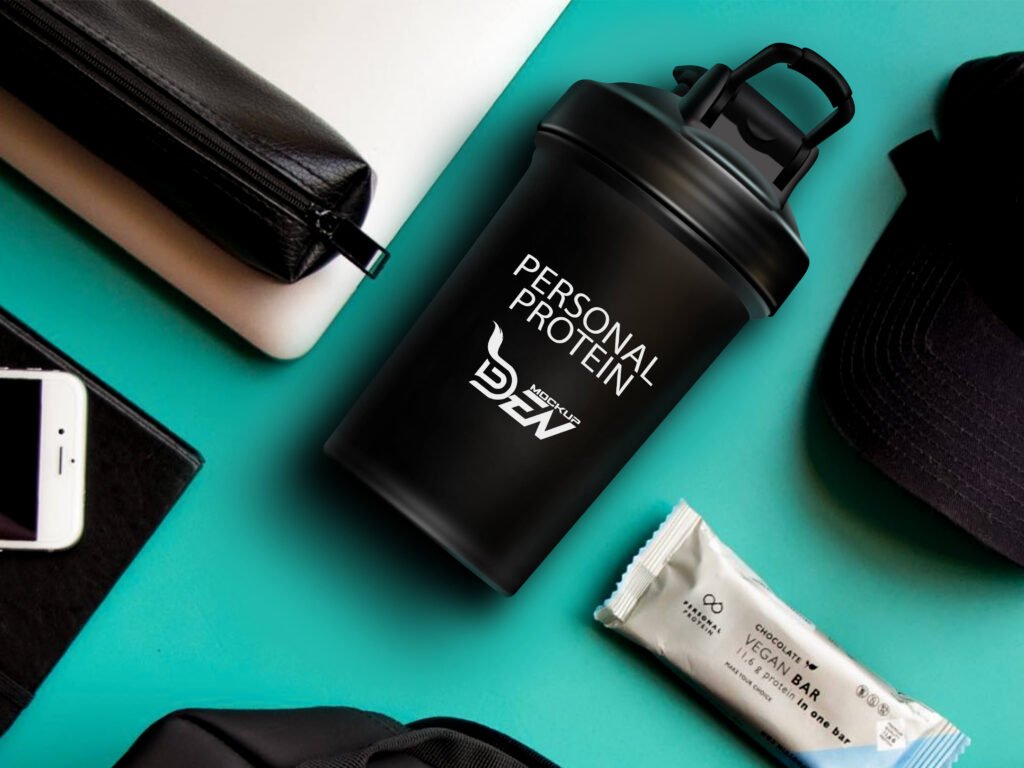 Free Red Protein Metallic Shaker Mockup PSD Template
#1. Free Protein Shaker Mockup PSD.
#01 –

High Protein Supplement Box Protein Shaker Mockup PSD
Here we present a blue color wrapped supplement bottle packaging mockup in PSD layered file with smart objects to insert your own design into it. This is a dark black color bottle pack of 500 gm with easy editing feature available.
#02 –

Whey Protien Supplement Box Mockup PSD


Brought to you here is an illustration of an advanced whey protein packaging jar mockup with an easily editable feature with photoshop layered file where you can give highlight, shadow, lights and background colour of your own. You will get here a 4000 x 3200-pixel size mockup which will have a help file included.
#03 –

2 PSD Supplement Box Mockup PSD


Here you get a set of 2 supplement packaging mockup in PSD file format. As this design comes with a smart object, so it will also enable you to add your system into it. If you have made your design for a supplement box illustration, then you can get this mockup from the below button and can showcase your presentation. Moreover, with this mockup file, you can also promote your product brand.
#04 –

Sports Protein Shaker Mockup Bottle PSD
A protein shaker bottle must look attractive. Here we present a beautiful two different colour protein shake bottle mockup design. It has 4 PSD files high-resolution mockup in RGB colour mode with 4500 x 2800 pixel size at 300 Dpi. This design delivers mockup with organized layers and background colour-changeable feature. We have listed below the features of this mockup –
High resolution image.
Smart object to change the layout.
4500 x 2800 pixel dimension image.
Features separate shadow layers.
4 PSD files available here.
Changeable background and much more.
#05 –

Sports Supplement Shaker Mockup PSD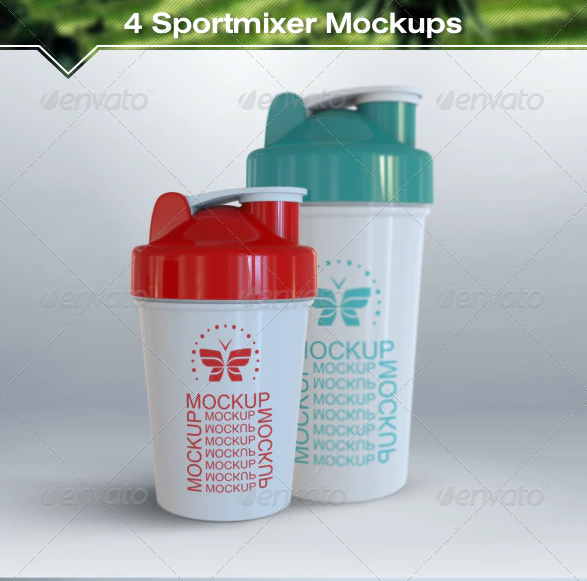 Showcase here is a three sports water bottle mockup in 6 PSD file. In this illustration, you will get a three different colour bottle with writing and picture printed upon it. This will offer you 6 PSD file in high-resolution with RGB color mode and perspective background. Also, get video format help file (included on the pack).
#06 –

 Dietary Supplement Tablet Mockup PSD


This is a diet supplement pill-box mockup that features a PSD file of 3000 x 2250 pixel at 300 Dpi in high-resolution. You will get here a CS4 Photoshop version mockup which is available here with a PDF help file with fast and easy editing features and smart object which will also allow you to add your design.
#07 –

High Resolution Supplement Jar Mockup


This is a supplement pill-box mockup with eight different high-class views and compositions. In this mockup bundle, you will be getting a total of 4.25 GB file which includes 14 help file pages in PDF format and a picture of 4000 x 2670 pixel dimension with 4.5 x 9″ box proportion. The best part is, once you download it, you can edit it easily through help file in Adobe Photoshop CS5 or higher version.
What More Key Features It Deliver?
4.25 GB file size which also includes 14 pages of help file in PDF format.
Easy and fast editing mockup.
Auto background perspective.
Organized layer folders.
#08 –

Supplement Realistic Pill Box Mockup PSD
Having an eye-catching product box and packet attracts more customers toward that product and also increases sales. This is the photorealistic 4 PSD file pill-box mockup with four backgrounds and changeable pill color feature. Above all, this mockup also allows you to edit a file easily and even add your design through a smart object.
#09 –

Male Holding Protein Shaker Mockup

This is an illustration of a protein shake bottle where you get a close-up view of a man holding bottle on his hand. This design features free image with easy editing and smart object.
#10 –

Protein Shaker Mockup Illustration
#11 –

Sportsman Giving supplement Bottle Mockup

#12 –

Water Bottle Mockup Set

#13 –

Girl With Protein Shaker Mockup PSD

#14 –

Transparent Shaker Bottle Mockup
This is one of the best options for anyone to showcase their protein shakes design and presentation. This mockup file features a yellow color protein shake bottle alongside a black color cap on it with a high-quality presentation. You can change the color of this mockup design with the help of a smart feature, add your own design and image to it.
#15 –

Whey protein Shake Bottle Mockup

This is a transparent plastic protein shake bottle mockup presentation. In this illustration, there is a raw whey protein on spoon kept  dumbell.
#16 –

Blue Color protein Bottle Mockup
This blue color bottle illustration features a protein shaker design in EPS file format. This is a vector design with white cap upon it.
#17 –

Steel protein Shaker Bottle Mockup
This is a metallic design shaker bottle illustration of 700ml in Adobe Photoshop file format. With the smart object of this image, you can edit the layer and can change the design of this mockup with your own design and showcase your presentation.
#18 –

Plastic Protein Shaker Mockup

#19 –

Clean And transparent protein Shake Bottle Mockup

#20 –

Blue Cap protein Shake Bottle Mockup

#21 –

Photorealistic Supplement Can Mockup


#22 –

Supplement Bottle Mockup PSD


#23 –

5 Different Supplement Jar Box Mockup


#24 –

Smart Layered Supplement Box Mockup PSD


#25 –

3D Dietary Supplement Mockup PSD


#26 –

Supplement Box With Smart Cover Protein Shaker Mockup


#27 –

Simple Blue Color Supplement Can Box Mockup PSD


#28 –

Supplement Capsule Protein Shaker Mockup PSD


#29 –

Chocolate Protein Shaker Mockup PSD