Notebook mockup psd | 25+ Free, Spiral, Blank, Creative, Colored PSD and Vector Templates: A notebook is an essential item for many people in the world. Whether you are a student, a worker or a project manager, to plan your work, take note of your classroom lecture, list down your daily schedule, you need a notebook. The notebook is a small book where you can record your important messages, or it can also be used as a drawing, writing, scraping and many other purposes.
In today's time with the advancement of the technology, the uses of the notebook have decreased significantly, and people have started using alternative instruments like Onenote, Evernote and many other online media. But with the day-to-day publishment of the different designing and creative notebooks has prevented them from getting away. In this particular page, we have handpicked some of the latest and stylish collections of notebook design PSD that you can check out. We provided here all 300 dpi image, and you can also edit the image in the Adobe Photoshop.
In order to use any of these PSD Mockups, you need Adobe Photoshop.
Also, Check – 
UNLIMITED DOWNLOADS: 500,000+ Product Mockups & Design Assets
By using these mockup designs, you can easily showcase your own presentation. In case, if you want to make any addition to these designs or customize this design, then we help you out in this and for this, you need to text us Fiverr.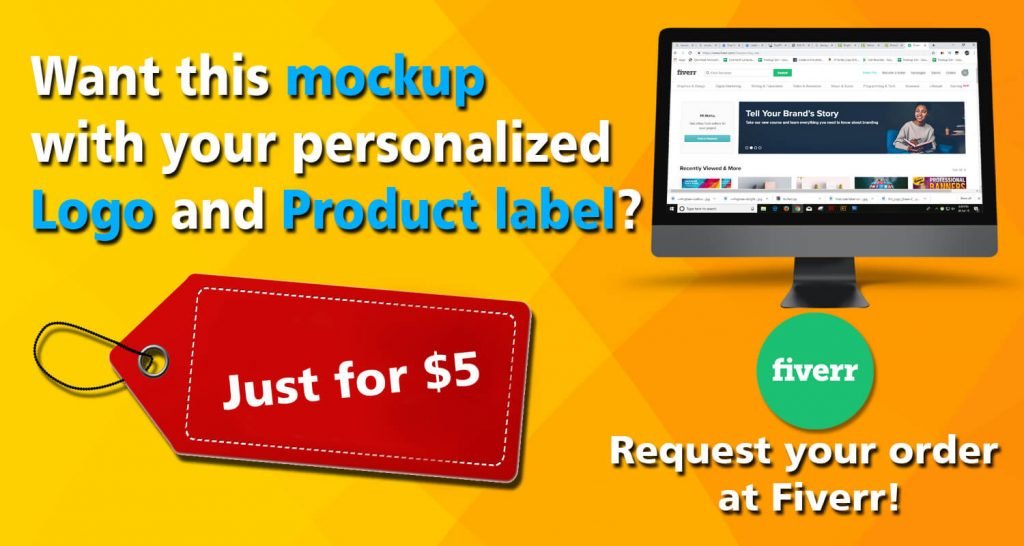 _______________________________________________________________________
Mockupden Exclusive Free Notebook Mockup PSD Files for our Visitors:

Updated New Inclusion on 08/06/2021
Free Flower Decoration With Notebook Mockup PSD Template
Free Spiral Notebook Mockup PSD Template
Free Notebook Mockup On The Office Desk PSD Template
Free Landscape Notebook Mockup PSD Template
Free Top View Notebook Mockup PSD Template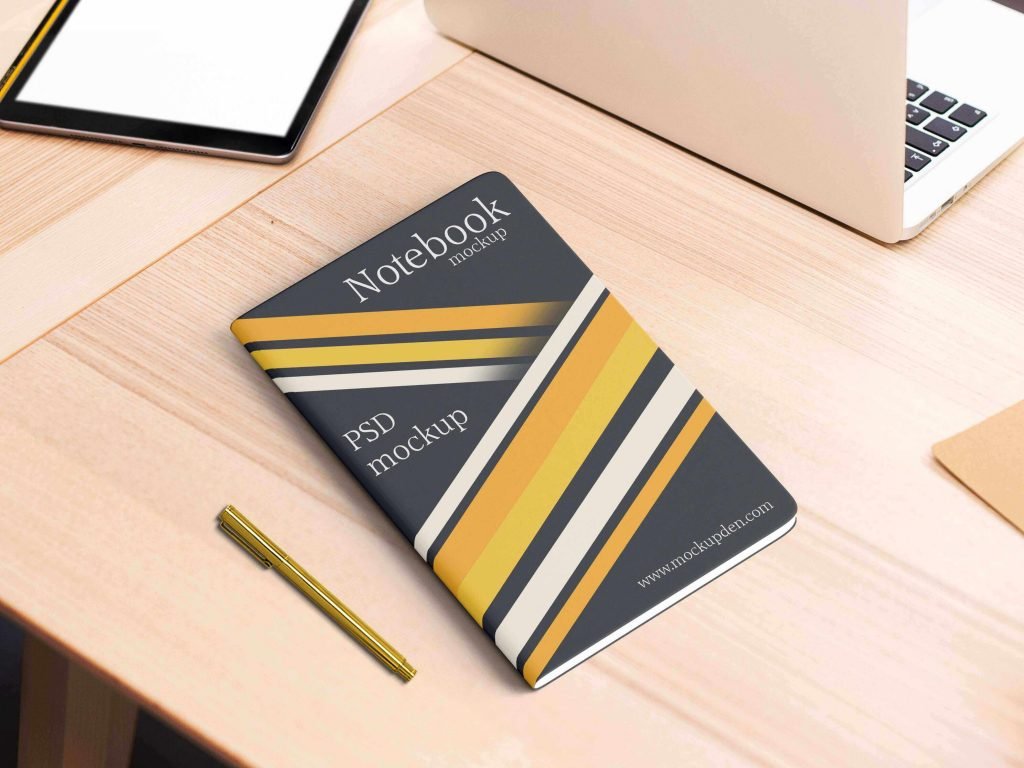 Free Notebook Stationery Mockup PSD Template
Free Rounded Corners Notepad Mockup PSD Template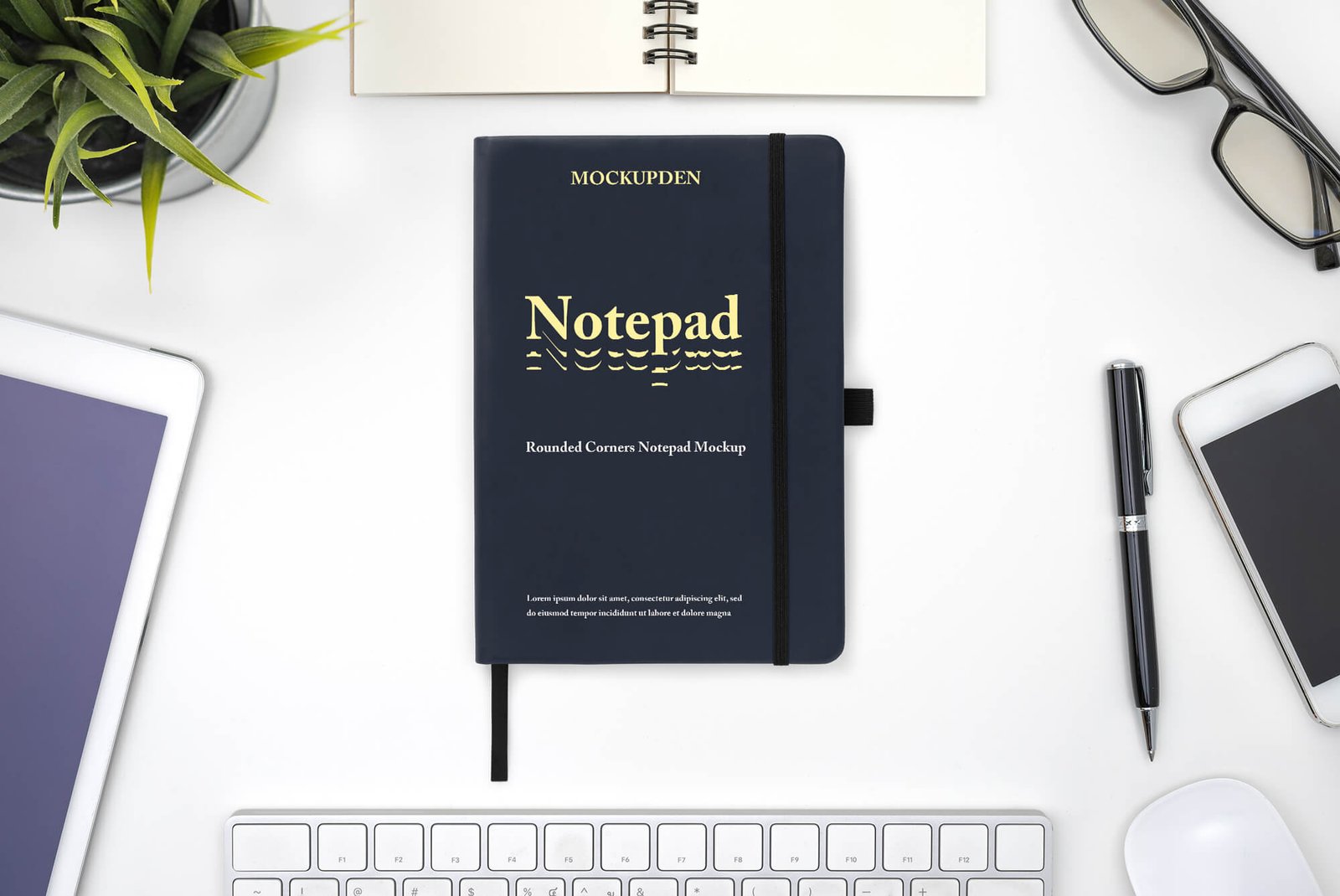 #01

– Editable notebook mockup psd
#02

– Open notebook mockup psd Design
#03

– Black and White Color notebook mockup psd Template
#04

– Color Cover Notebook Editable PSD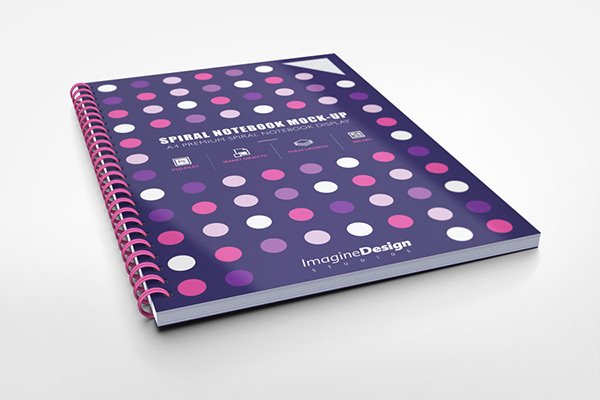 If you want your text or design to stand out, then you must look at this beautiful yet simple notebook mockup design. We all know notebook can be used in different purposes and this particular design is a perfect example which can be used in many aspects like you can insert modern or vintage illustration image, you can even use this notebook as a drawing book, a SketchBook, it will also let you use quotes, monograms wedding photos apart from all these benefits this can also be displayed on any website, Instagram or blog.
#05

– Black Color Notebook PSD Template
#06

– Blank Notebook With Stationery Vector
#07

– Customizable Notebook PSD Design
#08

– Creative Notebook Template Design
#09

– Spiral Binding Notebook PSD Design
#10

– Pattern Notebook PSD Design
#11

– Photo Realistic Notebook Template
#12

– A5 Size Notebook PSD Design
#13

– Editable A4 Spiral PSD Notebook Design Mockup
#14

– Bicolor Notebook Illustration
#15

– Pink Notebook PSD Design
#16

– Colorful Cover Notebook
#17

– Sketching Notebook PSD Template
#18

– Blue and White Color Kids Notebook Mockup
#19

– Realistic A4 Size Notebook Mockup PSD
#20

– Plane Notebook Mockup PSD
One of the famous creator in the creative market 'onthemoon' has created a fantastic design in the form of a notebook. This design template features a spiral notebook placed on a white background, and there are different elements kept beside like a pencil, clip holder, a flower bouquet and a scissor.
#21

– Notebook Mock-Up
#22

– Notebook Mock-up
#23

– 4 Notebook Mockups With Movable Elements
#24

– Notebook Mockup
#25

– A5 Notebook Mock-Up